The English Premier League hosts professional players of all sorts of ages, color and religious backgrounds.
It's been the top soccer league in the world for a number of years, partly due to the talent and skills that the players participating in this fierce competition are able to consistently display.
One interesting subject that this article is going to point out is the significant number and variety of 31-year olds currently playing within this division.
Which Premier League players are 31 years old?
Let's now have a look at the list of 31-year-old players who are currently participating in the Premier League as of the recently commenced 2022-2023 campaign.
So, where do we start, you ask?
Well, it's quite fitting to begin by looking at the best performing teams from a historical perspective.
You'll probably be more familiar with the athletes representing these teams.
Okay, here goes…
1. İlkay Gündoğan
Here we have a player who has been pivotal to the success that Pep Guardiola's Manchester City team have had in England.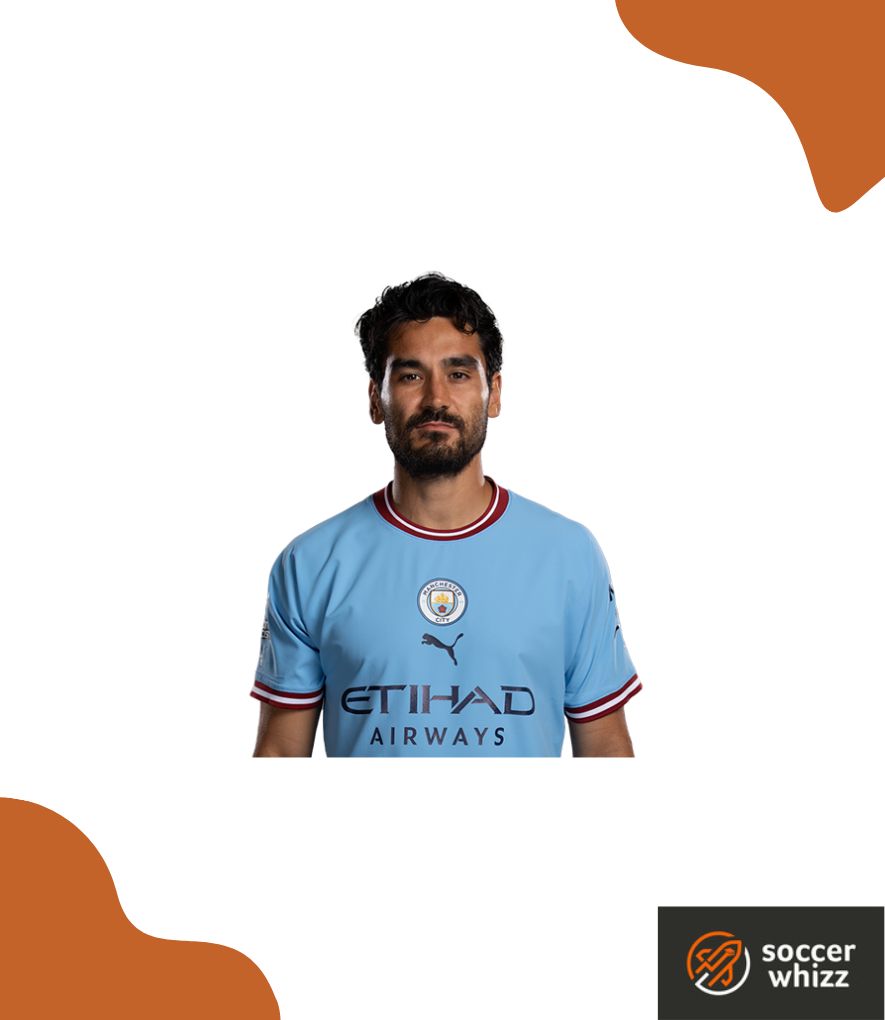 The German international has performed a crucial role in the heart of central midfield to ensure that the Cityzens win the biggest trophies.
He often makes darting runs into the opposition penalty area, where he connects with aerial crosses and ground cutbacks to score with aplomb.
A great example of this was his contribution to Manchester City's dramatic 3-2 comeback win over Aston Villa on the last day of the 2021/2022 season, where he came off the bench to score two goals that would propel the eventual champions to the Premier League crown.
Check out how this played out:
2. Kevin De Bruyne
We can't mention Manchester City without talking about Kevin De Bruyne.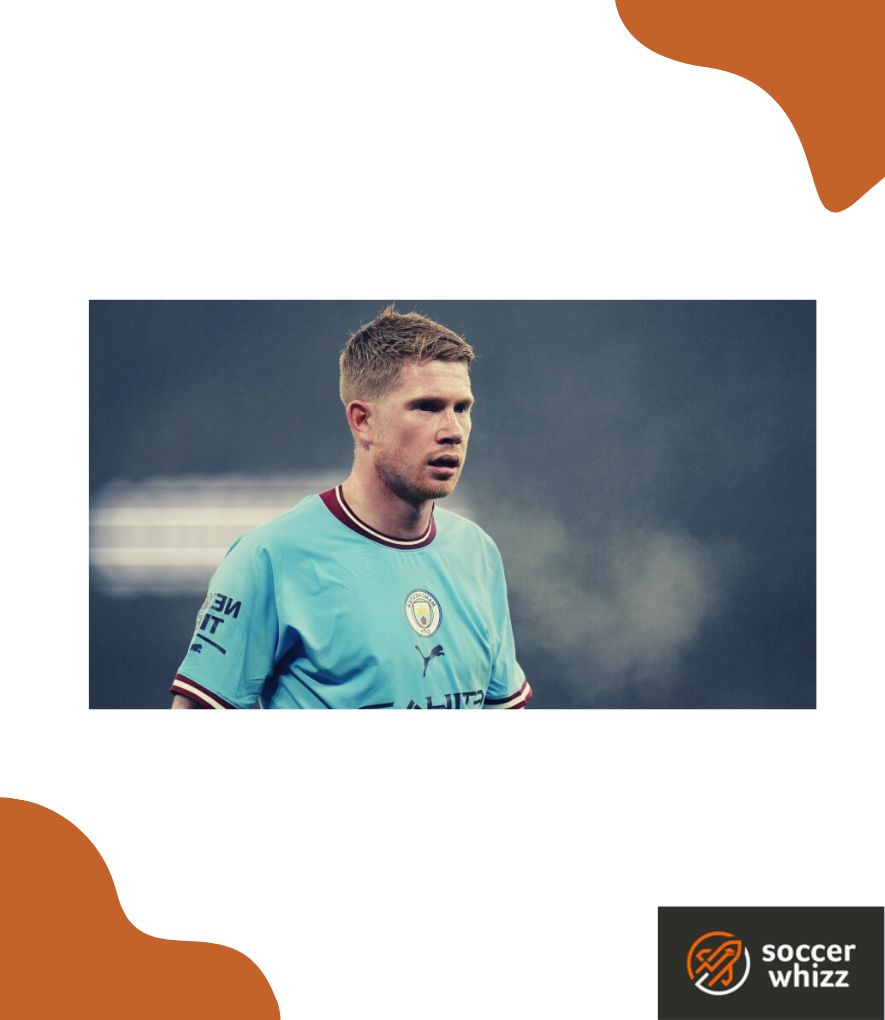 The Belgium international has been a creative fulcrum for the Manchester team ever since he signed with them from Wolfsburg back in 2015.
De Bruyne is so important to Manchester City's creative build up and there's generally a noticeable difference in the team's attacking potency when he plays as opposed to being sat on the substitutes bench.
With Erling Haaland recently joining the club, you can expect De Bruyne's attacking output to increase as he'll have an easy time of threading the Norwegian striker with through balls and other sorts of assists.
3. Riyad Mahrez
Thirdly, we have Riyad Mahrez.
This guy was a sensation ever since he rose to fame with Leicester City.
He played a massive part in Leicester's remarkable run to the Premier League title back in 2018.
The 31-year old was so good that season that it's important to show you a video compilation of his attacking contributions in that campaign:
As an Algerian, he unfortunately won't be playing in this year's edition of the FIFA World Cup as his side failed to make it through the qualifying rounds.
But the good news is that his international team's absence from the tourney will free up his time for Manchester City, the club where he's plied his trade for a number of seasons now.
4. Roberto Firmino
Firmino has been a core part of the Liverpool squad that have managed to win Premier League, UEFA Champions League, FA Cup and Carabao Cup titles.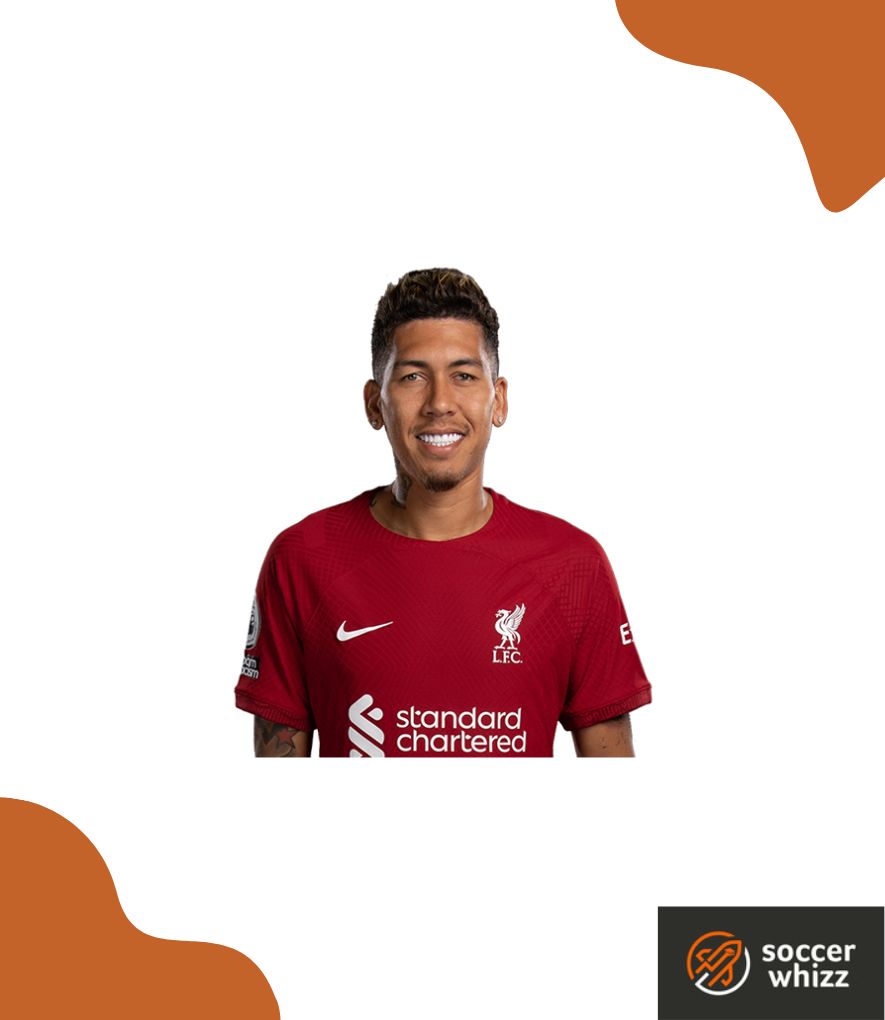 The "false nine" is known for his resilience and stamina on the field, as he's often the first line of defense for Liverpool in the way that he presses opposition defenders from the front.
But that's not all.
Firmino is skilled at dropping deep into pockets of space and playing penetrative passes into onrushing forwards like Mohamed Salah, former team mate Sadio Mane and now Luis Diaz.
5. Virgil van Dijk
One could easily argue that the Dutch international is the best defender in the world.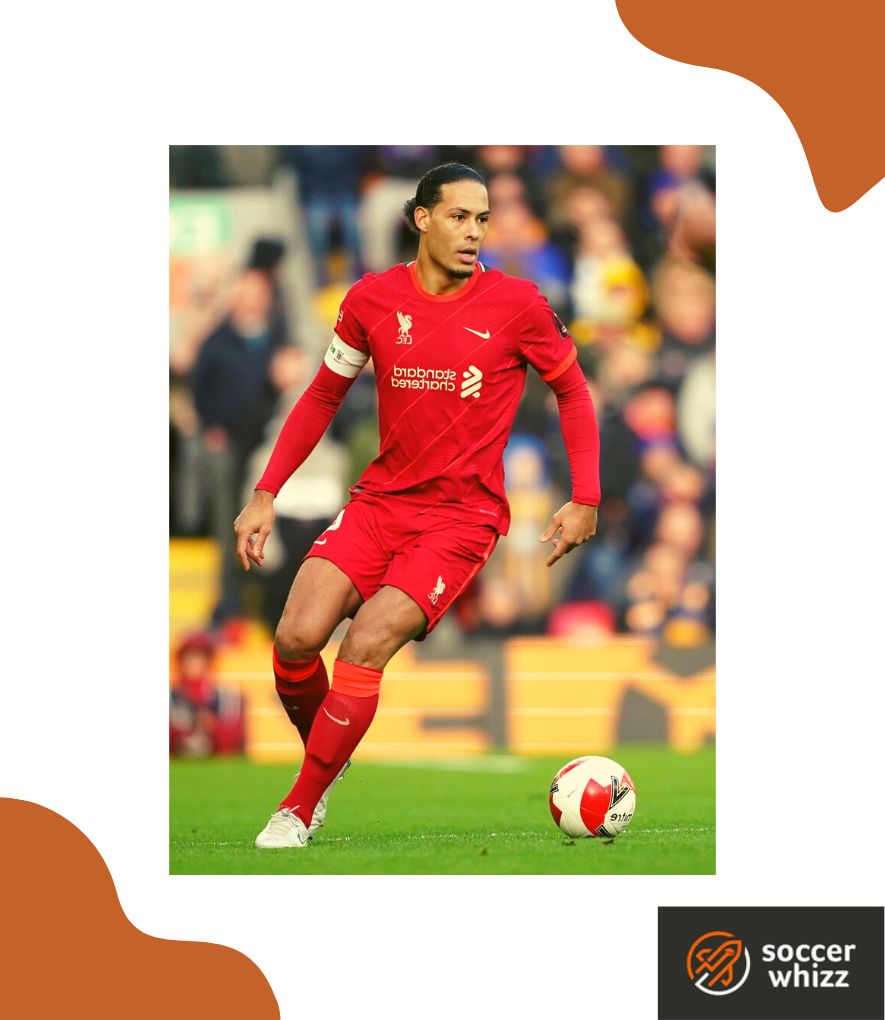 He's got all the qualities that make a great defender, such as:
Strength;
Speed;
Composure on the ball;
Leadership qualities; and
Goal threat from set pieces
Van Dijk joined Liverpool from Southampton in 2018 and since then he's taken his game to unforeseen heights.
6. Joël Matip
Van Dijk's defensive partner Joel Matip has also made a massive contribution to Liverpool's fortunes on the pitch.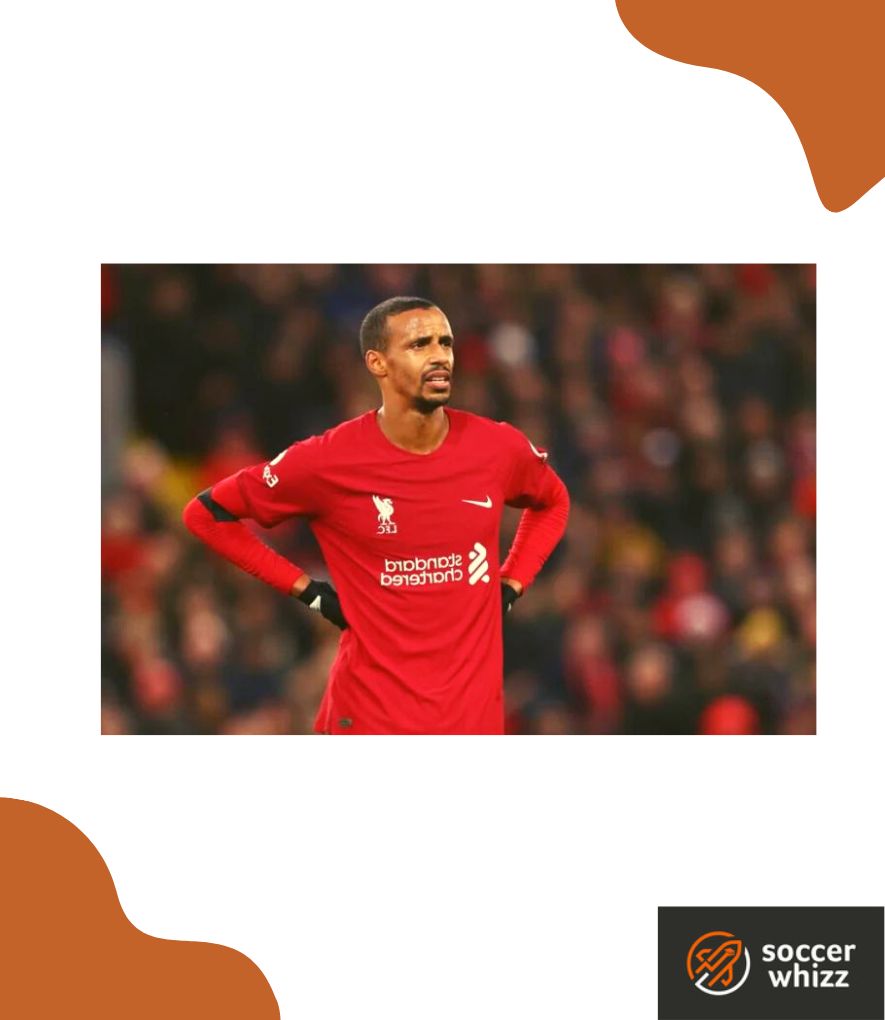 You'd think that he's just a lanky player who lacks composure on the ball, but this is very far from the truth.
Matip has a knack of driving forward from defense with his mazy dribbling, and he has a great ability to pick out passes that ultimately give Liverpool another attacking dimension when he plays.
7. Thiago Alcântara
Here we have a player who tends to be quite injury prone, but on his day he's one of the best midfielders out there.
Thiago joined Liverpool from Bayern Munich, and he's brought an immense level of creative ability from a deep lying midfield position that allows the Merseyside team to construct potent attacks against opposing teams.
At 31 years of age, we reckon he has a few more years of top-level play in him and the fact that he doesn't rely to heavily on his physical attributes means that he will mature gracefully as time goes by.
8. N'Golo Kanté
Kanté is a player who epitomizes hard work and where that effort can get you.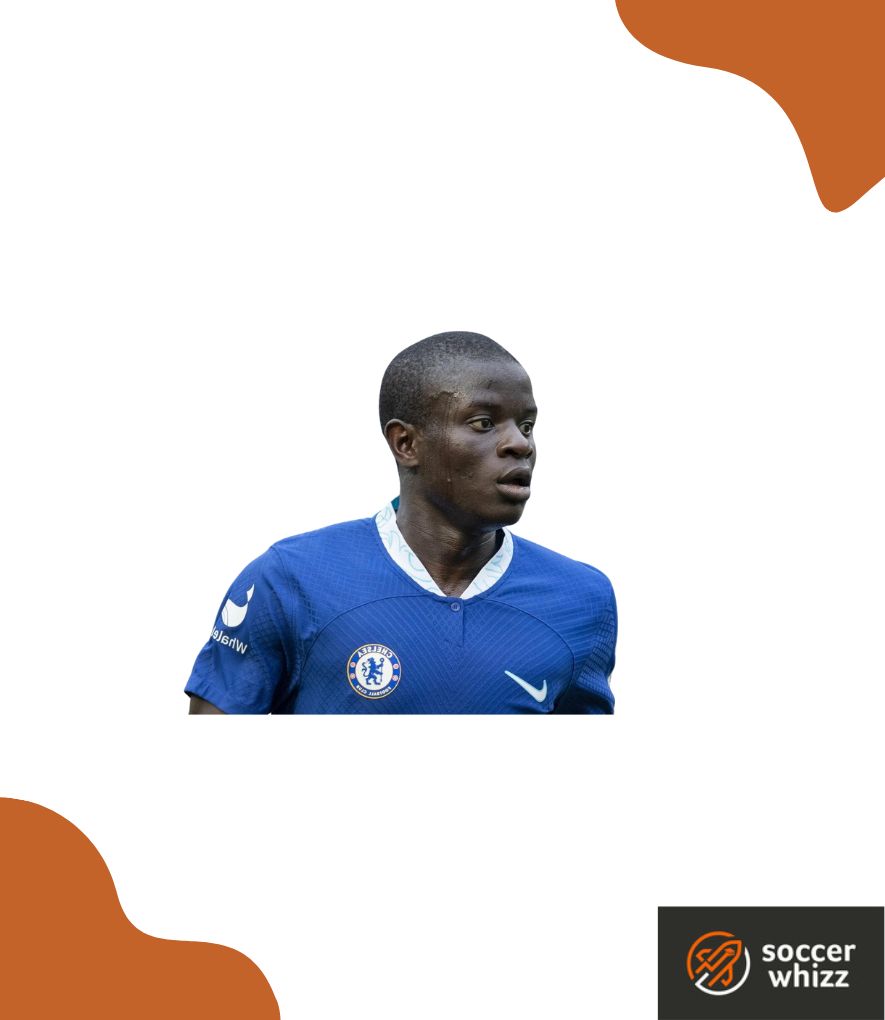 The box to box midfielder was unknown in soccer circles when he signed for Leicester City back in 2015.
But he went to make history with Leicester as his contributions led to them winning a Premier League title against the 5000/1 odds.
Kanté then joined Chelsea and he's been a rock in their midfield.
He contributed to their recent Champions League final victory against Manchester City in 2021.
You can clearly see the London side struggle to replace his defensive screening whenever he's absent, as Jorginho doesn't have the mobility to cover up the ground and Kovacic sort of lacks defensive awareness.
Although Kanté now looks to be coming to the end of his prime years, as he consistently picks up little injury niggles that regularly keep him out of the action
9. David de Gea
This goalkeeper has been the face of Manchester United's last line of defense ever since he signed with the English club from Atletico Madrid in 2011.
De Gea is without doubt one of the world's best shot stoppers, as he's able to make magnificent reflex saves at a moment's notice.
For example, take a look at his scintillating defensive performance against Arsenal in a past Premier League fixture:
However, changes to the modern game have seen shot stoppers like De Gea become surplus to requirements.
Teams tend to play more expansively, with particular emphasis given to passing the ball out from the back with composure.
De Gea hasn't ever had the best distribution so at 31 years old, his days as the number one goalkeeper at Manchester United are certainly numbered.
10. Allan Marques Loureiro
Not much can be said about Allan.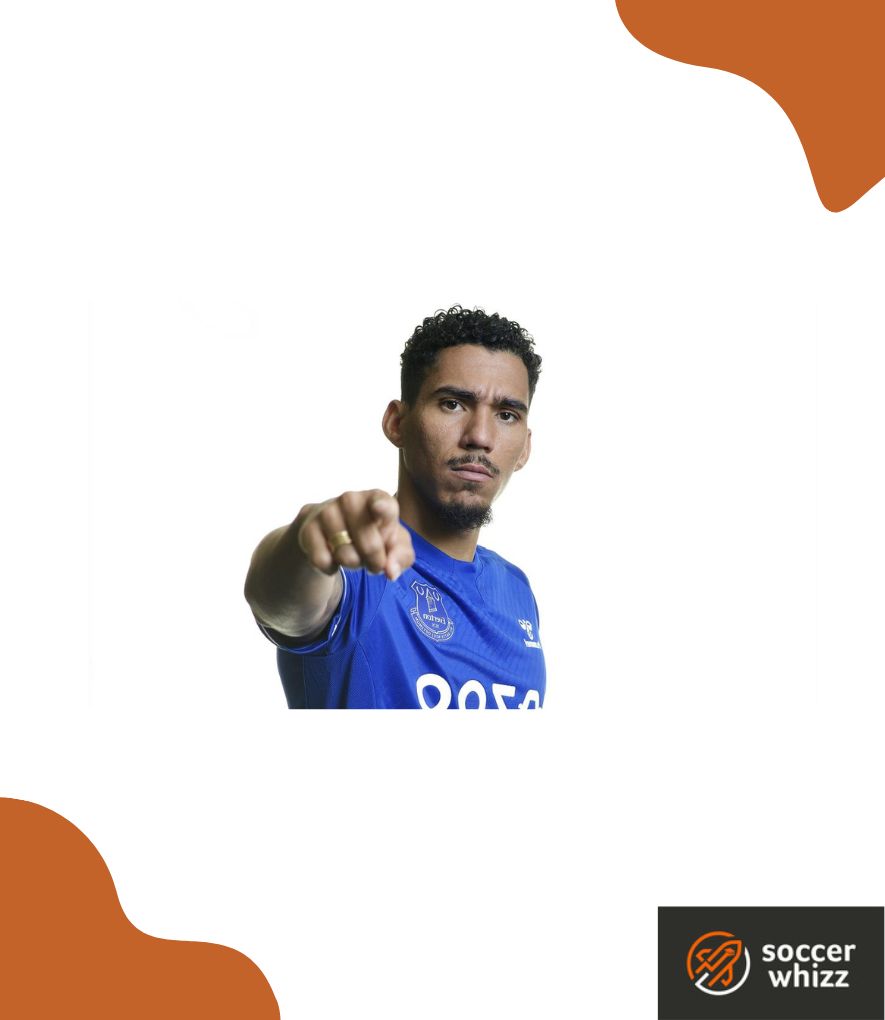 The Brazilian does a decent enough job as a sitting midfielder for a largely average Everton side.
Although these days he's a bit lower down the pecking order when it comes to starting games.
11. Willy Boly
Mr. Boly used to play for Wolverhampton Wanderers before he recently joined newly promoted side Nottingham Forest in a £2.25 million deal.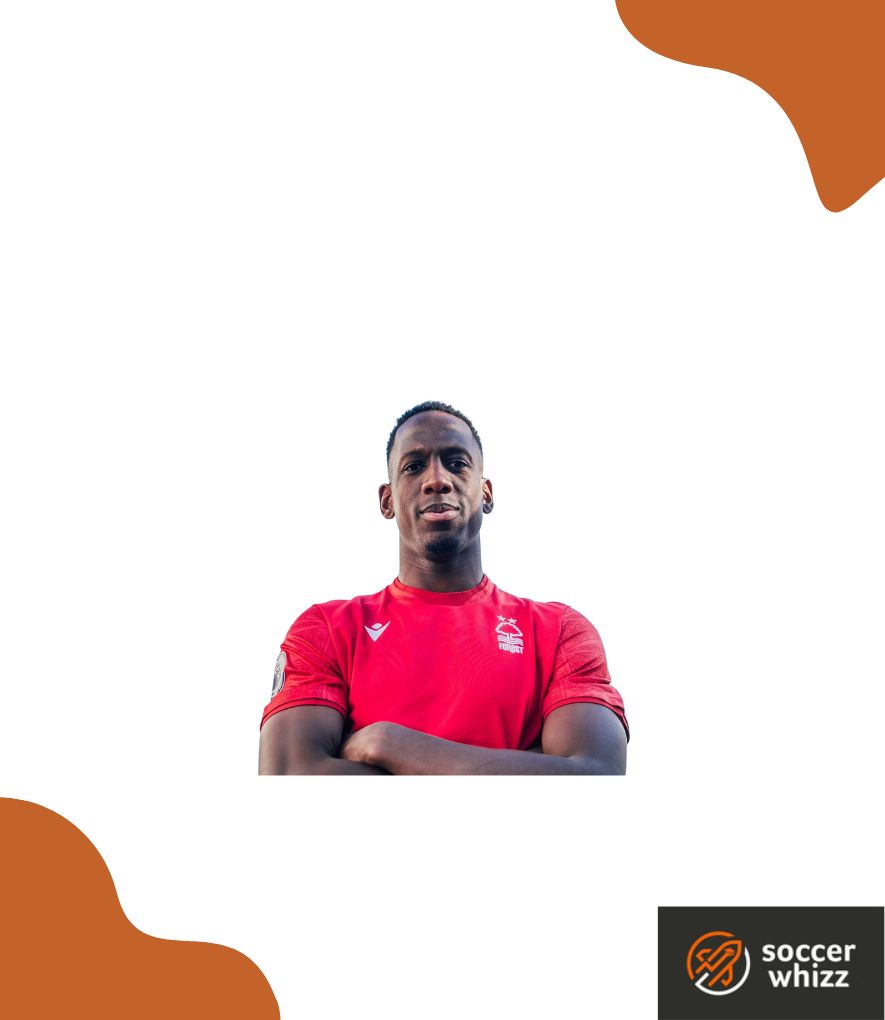 Boly played a part in ensuring Wolves consolidated their place within England's top division, forming a solid defensive partnership with Conor Coady and Romain Saïss.
However, father time does indeed catch up with soccer players and Boly looks to have lost a yard or two of pace that made him such a reliable defender a couple of seasons ago.
12. Raúl Jiménez
Raul used to be a menace for opposition defenders to deal with.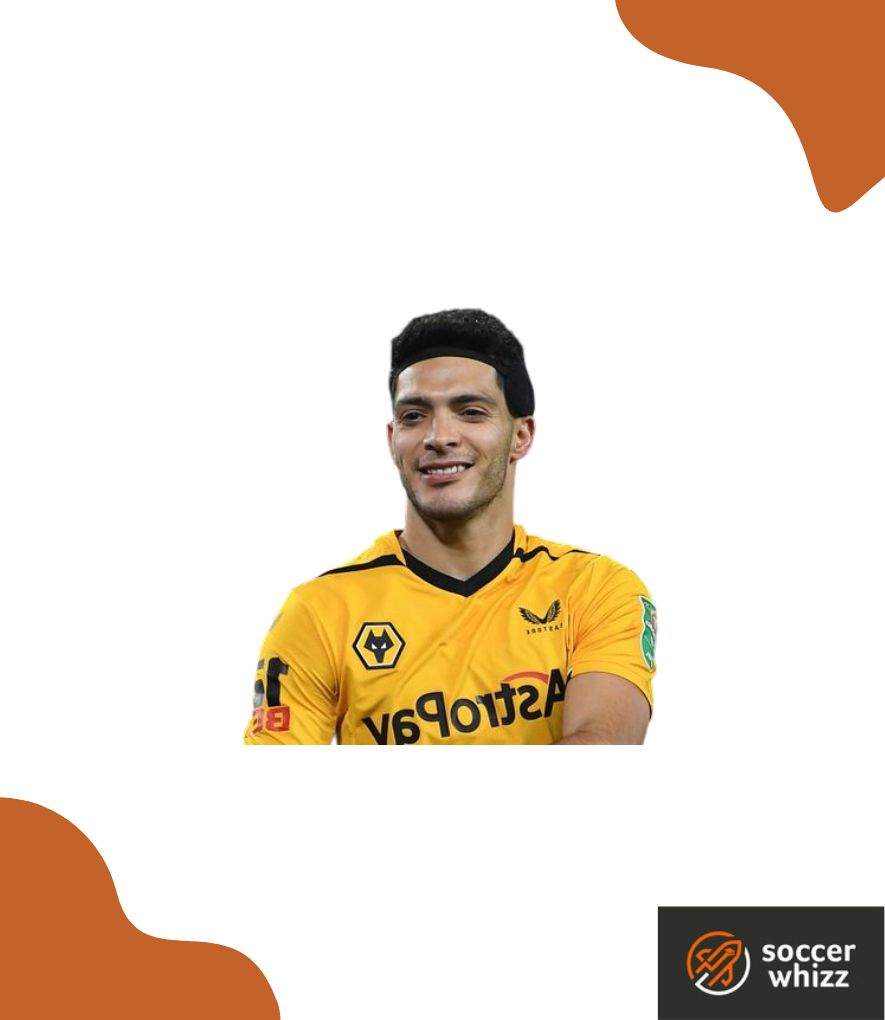 Before he suffered a traumatic head injury in a game against Arsenal, Jimenez comfortably led the line for Wolverhampton Wanderers.
Even Premier League Fantasy Football players used to laud his output, as they commonly referred to him as the player who put in "honest work" by scoring a modest tally of imaginary points for goals and assists across each campaign.
These days he looks to be a shell of his former self, not having the sharpness that made him such a great attacking threat.
13. Stuart Dallas
Dallas plays for Leeds United and is as reliable a player that you can have in your team.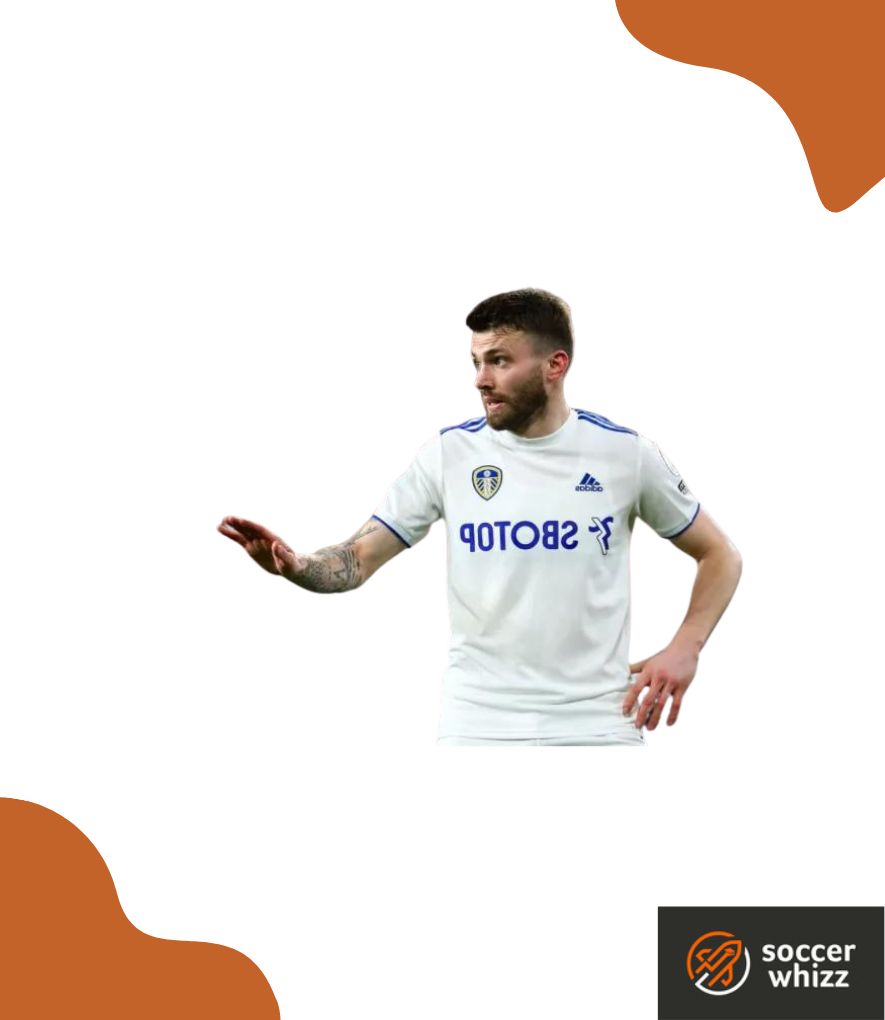 He is perfectly capable of slotting in at either fullback position, as well as in central midfield.
The versatility that Dallas offers – without any noticeable performance drop off – made him one of the first names on the team sheet under former manager Marcelo Bielsa.
Here's what the legendary Argentinian coach has had to say about Dallas' versatility in the past:
"He's a player who develops every day a little bit more. Because Shackleton is injured, Forshaw is injured and he had to play as number eight and he never played this position. We didn't have a chance to prepare him as number eight, prove him. Klich was playing as number ten, Shackleton and Forshaw injured, so Dallas is playing as number eight."

Source – HITC
14. Rodrigo Moreno
Rodrigo has been in really good scoring form at the start of the 2022/2023 Premier League season.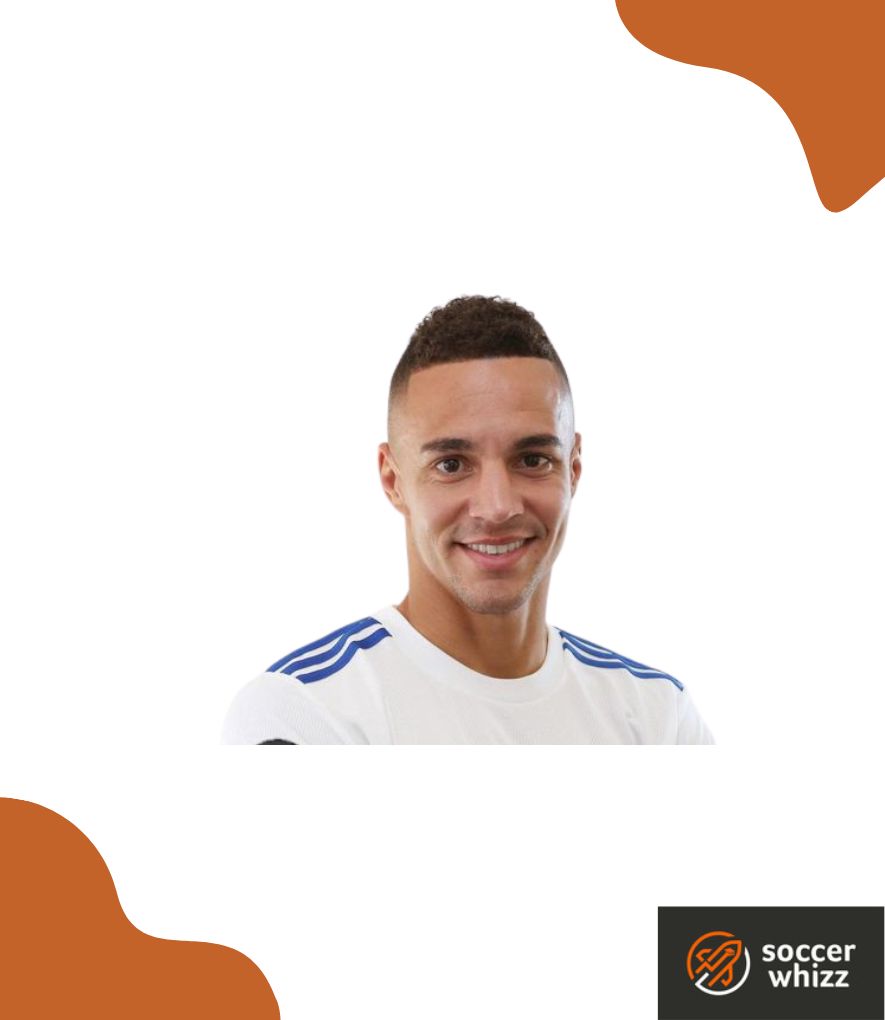 He's played up front in the absence of Patrick Bamford who has been coming back to full fitness, and done an exceptional job so far.
The numbers speak for themselves (i.e. four goals in six games), but unfortunately Rodrigo dislocated his shoulder and could be out of action for a while.
Hopefully when he returns back from injury, he'll be able to pick up where he left off.
15. Nathaniel Clyne
Another solid defender here.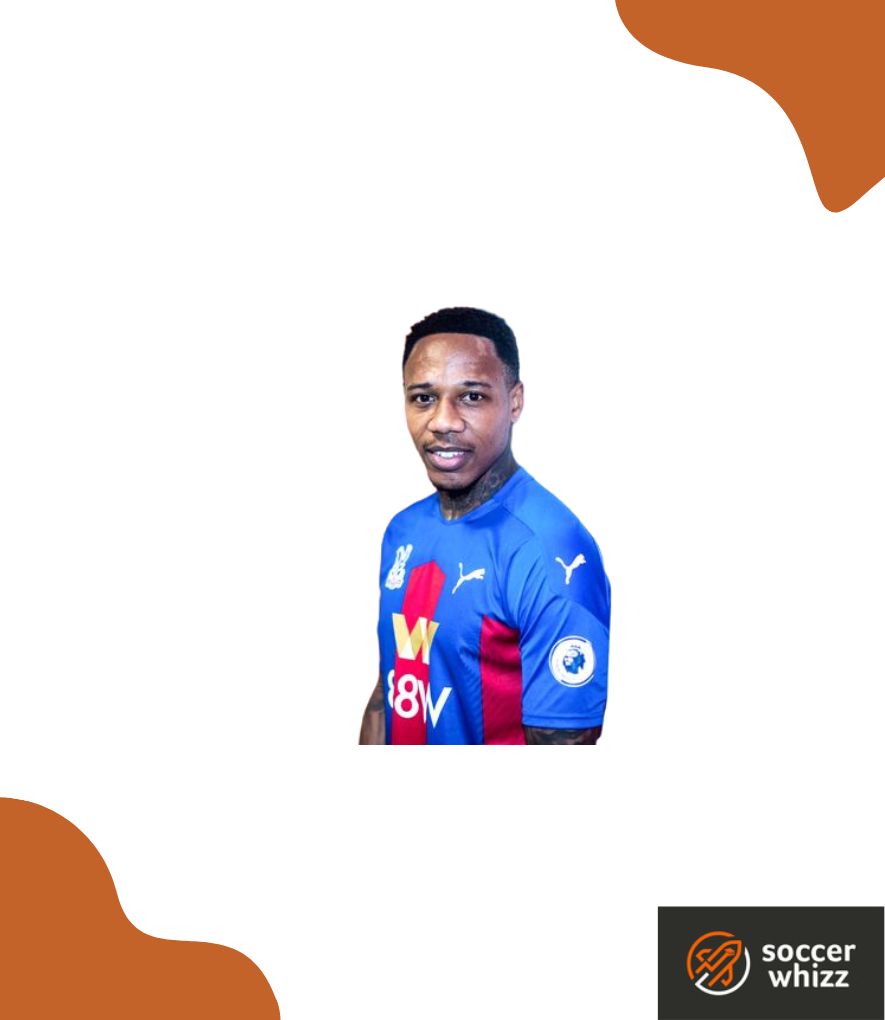 Nathaniel Clyne now plays for Crystal Palace, having enjoyed a brief stint at Liverpool as well as time at Southampton.
He fills in well at right back on the occasions where he gets to start games, although he doesn't really offer the sort of attacking threat that modern full backs are expected to have these days.
16. Luka Milivojević
This player used to be widely regarded as a set piece and penalty merchant who would feed off of dead ball opportunities.
Well, those days are in the past now as the Crystal Palace captain mostly features from the bench these days.
Manager Patrick Viera favors a more mobile midfield consisting of players like Jeffrey Shlupp, Eberechi Eze and new signing Cheick Doucouré who are all able to cover a lot of ground whilst breaking less of a sweat while doing so.
17. Danny Welbeck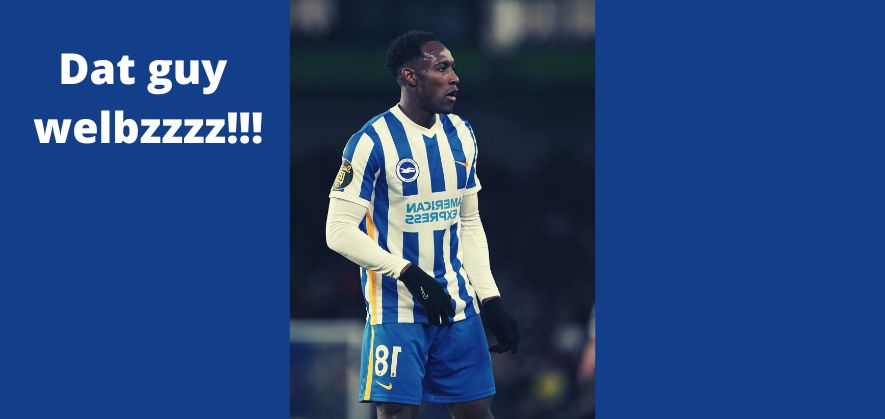 Danny Welbeck do do do do!!
Ever heard of the chant?
If not, don't worry because it's pretty irrelevant.
Welbeck has battled through so many injuries throughout his career that it's really impressive to see him playing an important role in Brighton's Premier League campaign this season.
The former England forward was capped 42 times and netted 16 goals when representing the nation, which is a solid return.
Although he's lost a bit of pace, he still offers a lot for a mid-table team that's fighting to make its way into European competition.
18. Pontus Jansson
Brentford captain.
Pontus Jansson has helped his team win promotion to the Premier League and has been a solid performer in their first campaign back up with the big boys of England.
19. Tom Cairney
Here we have a player who's usually quite silky on the ball.
Cairney has good close control, passing range and ability to dribble the ball with his feet.
But sadly, injuries have stopped him from demonstrating his talent on a consistent basis.
The Fulham midfielder now makes cameo appearances from time to time, especially when Fulham need to hold on to a lead.
If he rediscovers his touch, there's no doubt he could provide competition for some other members of the squad.
20. Cédric Soares
We've finally made it to an Arsenal player!
Cedric Soares joined the London club from Southampton to become a depth option at right back.
He often plays in the less important fixtures like Europa League and FA Cup games.
The Portuguese man would have to play out of his skin to usurp Takehiro Tomiyasu and Ben White who currently occupy his position.
Full list of 31-year-old players in the Premier League
Should you wish to see the entire list of 31 year old premier league players, then have a scroll through the table below:
| Name | Club | Nationality |
| --- | --- | --- |
| İlkay Gündoğan | Manchester City | Germany |
| Kevin De Bruyne | Manchester City | Belgium |
| Riyad Mahrez | Manchester City | Algeria |
| Roberto Firmino | Liverpool | Brazil |
| Virgil van Dijk | Liverpool | Netherlands |
| Joël Matip | Liverpool | Cameroon |
| Thiago Alcântara | Liverpool | Spain |
| N'Golo Kanté | Chelsea | France |
| David de Gea | Manchester United | Spain |
| Allan | Everton | Brazil |
| Cédric Soares | Arsenal | Portugal |
| Tom Cairney | Fulham | England |
| Pontus Jansson | Brentford | Sweden |
| Danny Welbeck | Brighton & Hove Albion | England |
| Luka Milivojević | Crystal Palace | Serbia |
| Nathaniel Clyne | Crystal Palace | England |
| Rodrigo Moreno | Leeds United | Spain |
| Stuart Dallas | Leeds United | Northern Ireland |
| Raúl Jiménez | Wolverhampton Wanderers | Mexico |
| Willy Boly | Nottingham Forest | Ivory Coast |
How many 31-year-old Premier League players are there?
The answer here is too many to even count!
It's possible to arrive at a figure but that would take a lot of time, considering the amount of man hours that would be needed to scour through the playing squads of all the 20 teams within the Premier League division.
Closing thoughts
That pretty much sums up the most popular 31-year old players active in the Premier League at this time.
Don't worry as we'll continuously endeavor to keep this article up to date.
For more Premier League facts and guides, check out our other posts on the blog like:
If you enjoy the content that I create and would like to buy me a coffee, then I'd really appreciate it!
Any money that I earn through this donation will be re-invested into more content for this website.
Additionally, by sending in a donation you'll also receive a copy of my recently released 190+ page eBook on Soccer Ball Care, as well as be subscribed to our mailing list where you'll be regularly informed on the latest developments concerning the Soccer Whizz blog.
Latest posts by Samuel Waihenya
(see all)