There is a famous proverb which states that "all good things must come to an end".
What it means is that nothing lasts forever, and I feel that this saying is particularly apt when it comes to football.
Once players decide to calling time on their illustrious professional careers, they usually retire from the game. The average age of retirement for soccer players stands at 35 years old, with the longevity of a typical career spanning a period of 8 years.
Now, certain factors come into consideration when a player settles on hanging up their football boots for good.
I'll now talk about a few of these in a bit of depth.
Why do footballers retire at 35?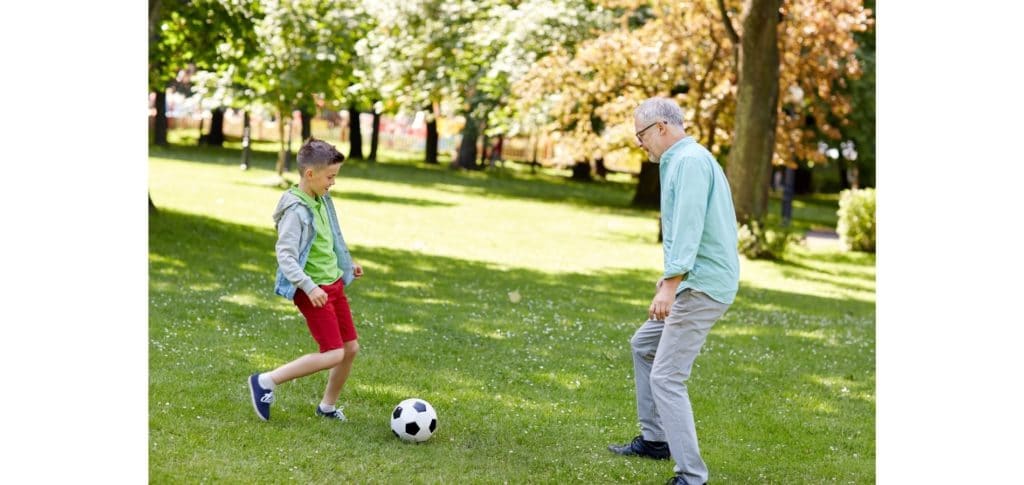 When I think about this particular number, my mind pictures a footballer who has lost most if not all of their athletic attributes like speed, agility and acceleration.
According to Freeletics, a person's physical fitness gradually declines after hitting the age of 30, with things like muscle mass and endurance going downhill, and joint rigidity taking the opposite upward trajectory.
It's important to note however, that this aging process doesn't happen at the exact same time for all athletes.
Players each have different body compositions along with the fact that there is variance when it comes to playing duties, as a goalkeeper role is less demanding from a sporting standpoint when compared to midfielders who run the most.
But the fact still remains that the standard age for a footballer's retirement is 35.
Here's a small insight into why players choose to close the chapter on their playing careers at or near this stage of life:
1. Increased injury susceptibility
Players who are in the twilight of their football careers find it more difficult to keep up with the physical rigours of the sport.
In particular, degeneration of the knee and ankle areas is a common problem among the older soccer cohort.
You only have to look at a 30-year-old Eden Hazard at Real Madrid to see the impact of the accumulated wear and tear he built up from all the fouls he drew throughout his prime years.
As of the 24th of March he had collected his 11th injury since joining the Spanish side, and the Belgian is now widely regarded as one of the club's worst ever signings.
There is the argument that when he was younger at Lille and eventually Chelsea, his body had faster recovery times which meant that he could pick himself up from the numerous on-pitch challenges he had to endure as a flashy winger.
Now that he's much older, people pose the theory that all the tackles, knocks and niggles he rebounded from in the past have taken their toll on him, as he's currently unable to shake off injuries that leave him unable to participate for a couple of weeks at a time.
In summary, the athletes who are getting on in years are more likely to injure themselves than their junior counterparts playing the same sport.
But this shouldn't discourage you from either learning about soccer as a 30 year old or taking up soccer as a career if you're a teenager, as the game is a lot of fun and rewarding at the same time.
2. Family becomes a bigger priority
Footballers usually spend an almost inordinate amount of time away from their immediate families.
Because these athletes are contractually obliged to go to training sessions during weekdays and travel for competitive fixtures at the weekend, they usually don't have a lot of free time to spare for their loved ones.
Over the years, this thought can gradually begin to take a toll on their mental health.
So, players choose to retire around their mid-thirties in order to dedicate their availability to things like the growth and development of their school-going children.
A great case in point is Lionel Messi, who has been linked with clubs abroad on multiple separate occasions.
The Argentinian has so far always chosen to remain in Spain, partly for the sake of his children and wife who would struggle with being uprooted from their school and social circles respectively if they were to leave Barcelona.
What do soccer players do after retirement?
Players who would like to have continued involvement within the game after their playing careers conclude often choose to go into coaching or punditry, as their playing experience can qualify them as important contributors in these professional fields of work.
However, some people seek to be away from the sporting limelight and opt to go into business instead.
One of football's greatest ever players – Tom Finney – became a plumber and now runs a largely successful establishment in the North West region of England.
With that said, check out the video below which provides a fascinating insight into the life of American soccer players once they've hung up their boots:
Who is the oldest ever football player?
An Egyptian called Ezzeldin Bahader is officially recognised by football's word governing body – FIFA – as the oldest ever footballer.
He set a Guinness World Record by stepping onto the pitch at a remarkable age of 74 years and 125 days.
Ultimately, you can see that a lot of different things are possible when it comes to football.
Closing thoughts
And that marks the end of this article on what age soccer players retire.
But I'd like to reiterate the key point one final time…
Soccer players are said to have an average retirement age of 35 years, as the intense physical demands of the sport result in a short career lifespan that lasts approximately 8 years.
If you enjoy the content that I create and would like to buy me a coffee, then I'd really appreciate it!
Any money that I earn through this donation will be re-invested into more content for this website.
Additionally, by sending in a donation you'll also receive a copy of my recently released 190+ page eBook on Soccer Ball Care, as well as be subscribed to our mailing list where you'll be regularly informed on the latest developments concerning the Soccer Whizz blog.
Latest posts by Samuel Waihenya
(see all)