Disclaimer: Soccer Whizz is a participant in the Amazon Services LLC Associates Program, an affiliate advertising program designed to provide a means for sites to earn advertising fees by advertising and linking to Amazon.co.uk (source: Section 5). As an Amazon Associate I earn from qualifying purchases.
Football is a sport that demands a lot of the human body.
The arm muscles and elbow joints – in addition to areas like the shins and the hands – are particularly prone to the stress and duress of constant movement throughout a 90-minute game.
Which is why in this product roundup, I will reveal the best elbow compression sleeves that athletes can wear to prevent injuries and keep themselves in tip-top competitive shape.
Here's a quick look at the top picks:
| | | | | |
| --- | --- | --- | --- | --- |
| | | | | |
| | Venom Strapped Elbow Brace Compression Sleeve | | | |
| | | | | |
| | Senston Arm Support Compression Sleeve | | | |
| | Copper Compression Recovery Elbow Sleeve | | | |
The overall winner for me is the Venom Strapped Elbow Brace Compression Sleeve due to its adjustable strapping, with the Senston Arm Support Compression Sleeve making a good budget friendly alternative.
Let's now dig deeper with a complete evaluation of the best elbow compression sleeves.
1. Copper Compression Recovery Elbow Sleeve
This Copper Compression Elbow Sleeve is able to support stiff and sore muscles whilst allowing the athlete to retain a full range of arm motion that frees them to compete without any inhibitions.
What is unique about this product is that it is infused with 88% of copper nylon.
Practice has shown that copper is permeable to the air, which helps to stabilize muscle tissue, keep the swelling of muscle fibres at a micro level, support the forearm as well as the wrist and reduce a person's overall risk of contracting tendonitis of the elbow.
The copper nylon embedded within the elbow sleeve also provides mild compression for warmth which increases blood circulation to the elbow area, ultimately reducing pain and promoting healing.
2. Mava Sports Knitted Elbow Sleeve
Mava Sports Knitted Elbow Sleeve
COMFORTABLE FIT: Wear our lightweight, compact & low-profile Elbow Compression Sleeves under your clothing to help you power through the entire day. The superior quality protection sleeves keeps you comfortable while providing you with adequate support, so you can enjoy your daily and sports activities.
SUPERIOR PAIN RELIEF: Speed up your recovery & enjoy instant relief, thanks to the targeted compression to your affected area. Your elbow will feel pain-free, recover faster & it will be protected against future injuries, including Tennis & Golf Elbow, Forearm Tendonitis, Carpal Tunnel Syndrome, Arthritis & Arm Hyperextension Pain.
PAD COMPRESSION: Be comfortable, confident & get adequate support with out lightweight, breathable & exceptionally effective elbow sleeves. You can wear them all day without worrying about any irritations.
The Mava Elbow Sleeve comes in a coal-like colour and has the Mava text neatly embroidered into the fabric with a contrasting white colour tone.
The four-way compression fabric that has been stitched together affords the athlete enhanced elbow support as the material expands and contracts to lessen the stress on the elbow joint whilst providing a good degree of stability to it.
More so, athletes with sensitive skin have also been accommodated by the manufacturer, as their tech material is designed to be exceedingly breathable.
3. McDavid 6500 Hex Compression Shooter Sleeve
McDavid 6500 Hex Compression Sleeve
For everyone looking for protection against elbow impact en injuries during sports ==> Features the 9mm McDavid HEX padding made out of closed cell foam hexagons, which do not absorb water and provide an advanced shock absorption. Extended length for better fit as well as added protection against cuts and scratches
Ergonomical fit thanks to Hex technology ==> The McDavid HEX technology consists out of small hexagonal foam pieces. These pieces move independent and freely with the body. The 9 mm HEX padding of the 6500 Arm Sleeve does not affect the movement of the arm.
Compression stimulates blood flow and increases recovery ==> The compression effect of the McDavid Arm Sleeves prevents lactic acid from accumulating in your muscle, preventing pain and cramping. In addition, the muscles benefit from the increased blood flow, which makes you recover faster from your workout.
The McDavid 6500 elbow compression sleeve features a 9mm patented Hex technology positioned at the elbow area, with closed cell foam padding that is said to offer athletes a greater combination of protection and durability.
It also comes with moisture management capabilities as the fabric is able to keep the arm cool and dry.
Additionally, this product is a great choice for athletes involved in heavy contact and collision sports as the extended length of the sleeve not only ensures a better fit, but also gives increased arm protection against cuts and scratches.
The 80% nylon and 20% spandex material is also machine washable, which is ideal for athletes who sweat excessively whilst participating.
4. Compression Z Arm Sleeve
Compression Z Arm Sleeve
RELIEVE PAIN, SWELLING, STIFFNESS: These quality kids arm sleeves deliver graduated compression over the forearms, elbows and biceps. Optimal pressure is delivered to each area of the arm, stimulating proper blood circulation and supporting the muscles and joints. Helps reduce swelling, stiffness and pain while keeping muscles warm and performance-ready. Minimize the discomfort of sore, overworked muscles due to sports or exercise. Ease inflammation from arthritis, carpal tunnel, tendonitis.
SUPERIOR PROTECTION & SUPPORT: Kid's compression sleeves slip on and off easily, allowing active children and teens to cover or uncover their arms quickly when temperatures change. Moisture-wicking material helps cool in warm weather while locking in body heat to provide warmth in cold weather. Spandex material holds muscles firm, improving performance for cheerleading and a variety of sports. Reduce the risk of injury and block harmful UV rays.
NON-SLIP FIT, QUALITY MATERIAL: Sport compression sleeves designed for boys and girls on the move. Durable, flexible material moves with the arms and provides adequate support for fast response times and confident action. The arm sleeve blocks UV rays from sunlight while wicking away moisture, improving circulation and helping to control body temperature. Easy-to-use arm covers stay in place without chafing or irritation. Flat-lock seams and soft fabric ensure comfort and long-lasting support.
The Compression Z elbow sleeve makes the list even though the manufacturer specifically designed it with the needs of basketballers in mind.
Its ability to relieve pain makes it a prime option for casual football players as it is able to deal with multiple symptoms of discomfort, ranging from tendonitis to lymphedema.
The build quality of the sleeve is also admirable, as the 91-gram nylon sleeve provides great foundational support for one's elbow, whilst effectively wicking away sweat, boosting blood circulation and offering ultraviolet (UV) ray protection.
Additionally, the sleeve will guard against minor injuries like sprains and it allows for a wide range of athletic movement without compromising on protection and support.
These sleeves also look great from a stylistic point of view, so you can't go wrong if you choose to either hide them discreetly or display them prominently under long sleeved or short sleeved shirts respectively.
5. Venom Strapped Elbow Brace Compression Sleeve
Venom Strapped Elbow Brace Compression Sleeve
TARGETED COMPRESSION TO ALLEVIATE PAIN: The stretchable fabric and adjustable strap specifically target the area affected by tennis elbow, golfer's elbow, arthritis, tendonitis, hyperextension and other common injuries related to inflammation of the tendons.
PREMIUM QUALITY MATERIAL: The specially designed knit compression material is light-weight, comfortable, and breathable. It features a unique material composition which wicks away moisture and helps to increase blood circulation.
EXTRA WIDE ADJUSTABLE STRAP: Reinforced durable strap provides additional support and a fit tailored to your shape. The strap also controls movement of the affected area and prevents the sleeve from slipping.
Venom is one of the more popular brands with regard to elbow sleeves, even with a premium price point.
Their Strapped Elbow Brace is designed to give health benefits to the body as the fitting escalates the athlete's blood flow and circulation to the arm in order to ultimately improve the rate of recovery from fatigue and muscle strains.
They also know how important moisture management is when it comes to performance, as they've incorporated moisture wicking capability into the fabrication, with sweat drawn away from the skin and onto the sleeve for much faster drying.
Furthermore, the sleeve comes equipped with an adjustable strap that is able to reinforce elbow and joint support by controlling the lateral movement of the affected area and preventing any slippages from occurring.
On the opposite side of the price spectrum, prospective buyers are likely to be impressed with the Senston Arm Support Compression Sleeve.
What is an elbow compression sleeve?
An elbow compression sleeve is a supportive brace worn over the elbow joint that serves to reduce pain and prevent injury to that area of the body.
They are usually made from a neoprene material and have a number of different use cases, such as:
After a minor injury for a fairly moderate level of support
During physical therapy sessions
In the course of strenuous physical activities that are likely to cause an elbow injury
Benefits of elbow compression sleeves
If you're an avid fan of basketball, I'm sure you will have noticed a serious uptake of elbow compression sleeves amongst players who compete in the National Basketball Association (NBA).
There are wide ranging health and performance advantages for athletes who don this piece of gear, and I'm now going to expound on a few of these.
Assisting blood circulation and arm recovery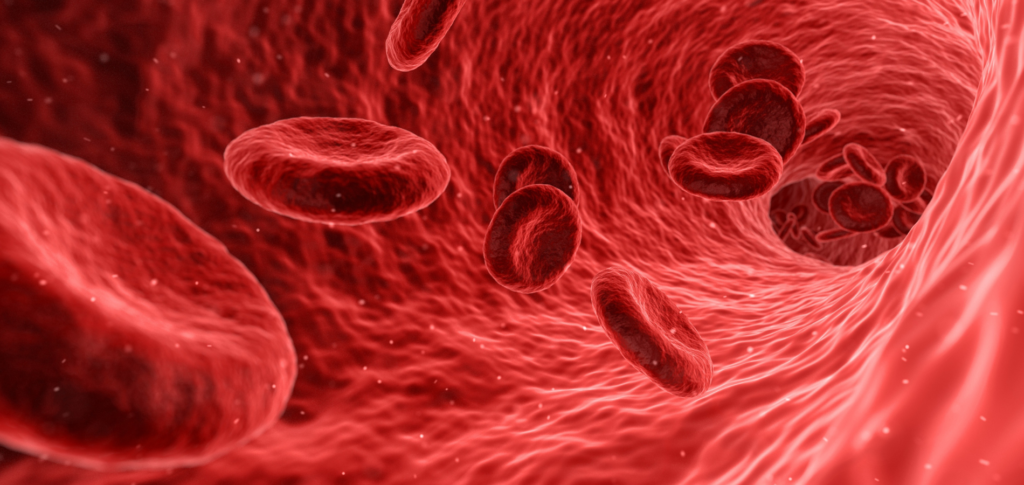 An injury to your elbow results in a poor level of blood circulation to that area of the body. Compression sleeves help alleviate this problem by stimulating the flow of deoxygenated blood to the heart, which in turn helps to facilitate the circulation of oxygenated blood – that's rich in nutrients – back to the affected elbow, bicep and tricep areas. In other words, it promotes a healthy cycle of blood replenishment that shortens recuperation times for athletes.
Reducing inflammation
These sleeves also alleviate swelling and inflammation by pushing excessive fluid away from the affected areas and delivering the right minerals and blood cells that are needed to treat the part of the body that is inflamed.
Relieving muscle soreness
Billy Sperlich – a professor of Sports Science in Germany – stated that the garments we call compression sleeves are able to augment the movement of blood through muscles after exercising, when blood flow would otherwise slow down.
He posits that this increase in circulation helps to detoxify the body of some of the biochemical by products – such as lactate – that arise after hard workouts, which serves to effectively reduce those pesky muscle aches.
Preventing injuries to muscles and joints
Another major positive that the best elbow compression sleeves are able to offer to athletes is their ability to prevent the occurrence of injuries.
They prevent micro tears and stabilise muscles by safeguarding them from stressful impacts and vibrations during activities that require intense physical exertion
In particular, when it comes to tendonitis – these sleeves increase blood flow and eliminate the lactic acid that is produced while muscles are in use, which ultimately averts the body pain, stiffness and tenderness that a person experiences when they have the ailment.
Protection of the skin
As football is a contact sport, there is always the risk that you collide with an opponent during the game and end up with your body planted on the grass.
This brushing of the skin against the grass causes great amounts of friction to build up, and falling in these situations can lead to abrasions which can ultimately reduce your playing performance.
The elbow sleeve therefore acts as an extra protective layer over your arm, which safeguards your skin the bumps and scratches that are likely to surface from in-game situations.
Now that you're fully aware of the immense benefits that elbow compression sleeves are able to provide for the human body, it's time for me to outline some key considerations before you go ahead and make that purchase.
What to look for when buying an elbow compression sleeve
There are three factors that a prospective buyer must take into account when evaluating elbow compression sleeves:
Support
If you're purchasing an elbow compression sleeve to cope with pain, you will want to pick one that is stylistically designed to apply pressure to the injured area. These shorter sleeves tend to hug the elbow and support the tendons that surround the joint.
On the other hand, if your use case involves casual sporting activity, then you would be better off opting for a sleeve that can provide you with a greater range of mobility.
Comfort
With any item of clothing that is purchased, a consumer is looking for a level of comfort that is beyond satisfactory.
You won't want to buy a sleeve that is either too tight or too loose, as this will impede your ability to concentrate on your own sporting performance during a game.
So, remember to measure the circumference of your arm and compare this metric against the size chart provided by the manufacturer to determine an appropriately sized elbow compression sleeve that fits snugly.
Moisture Wicking
Fabrics that are capable of wicking are able to pull moisture via a process known as capillary action. Sweat is drawn away from the skin and onto the fabric, after which the excess moisture evaporates on the surface of the material – either through natural exposure to the wind or sunlight.
Here's an informative video that breaks down this process step by step:
By now you should have gained an appreciation for the health benefits that are associated with wearing elbow compression sleeves, as well as an acquired a basic understanding of the factors that you should weigh up before making a purchasing decision.
Frequently asked questions
With all that said, I'll briefly answer some questions pertaining to elbow compression sleeves.
How long should I wear an elbow compression sleeve?
For people suffering from mild injuries to the elbow, a 6 week to 8 week period is sufficient, but one must be careful not to wear them throughout this entire period as this can affect the natural healing of tendons.
How tight should an elbow support be?
When it comes to tightness, the best elbow compression sleeves fit snugly around the wearers arm, and it should be easy for the person to slide one finger between the strap and the arm.
You should be able to tell if it is too tight if you experience a tingling, numbing or throbbing sensation in your hand.
Can I wash arm compression sleeves?
Yes, you can.
They need to be washed as there is a build-up of sweat and body odour that accumulates within the fabric over time.
Compression garments can be either machine or hand-washed, depending on the user's own personal preference.
Final thoughts
It's certainly a close contest to determine the top pick, as the Copper Compression Recovery Elbow Sleeve and the Venom Strapped Elbow Brace Compression Sleeve are a near match for quality.
However, I would have to opt for the latter purely because it has adjustable strapping that allows the wearer to vary the level of tightness (compression) as they see fit.
That level of customisation is not something that any of the other elbow compression sleeves appear to offer, which makes it stand out in contrast to the rest of the options.
If you've enjoyed this article, feel free to leave a thought or two in the comments section below.
If you enjoy the content that I create and would like to buy me a coffee, then I'd really appreciate it!
Any money that I earn through this donation will be re-invested into more content for this website.
Additionally, by sending in a donation you'll also receive a copy of my recently released 190+ page eBook on Soccer Ball Care, as well as be subscribed to our mailing list where you'll be regularly informed on the latest developments concerning the Soccer Whizz blog.
Latest posts by Samuel Waihenya
(see all)