Disclaimer: Soccer Whizz is a participant in the Amazon Services LLC Associates Program, an affiliate advertising program designed to provide a means for sites to earn advertising fees by advertising and linking to Amazon.co.uk (source: Section 5). As an Amazon Associate I earn from qualifying purchases.
You'll often hear of the saying that "practice makes perfect".
The use of this phrase is quite apt when it comes to playing football, especially when I reflect on my younger self as I used to play the game on a much more regular basis than I do now.
At the time, the way in which I was able to manipulate the ball with repeated accuracy was in large part due to the frequent target practice sessions I had with friends, where we would play matches of 5 or 6 aside using brick-sized stones for goal posts.
Being able to hit these small targets improved my shooting without a doubt, and I gained an appreciation for the dedication displayed by professionals like David Beckham, who perfected the art of free kick taking through practicing every single day.
So, in this article, I wanted to write a detailed product roundup of the best football mannequins that players can use to refine their ability from dead-ball situations.
From the extensive product research that I've managed to conduct, I narrowed the options down to a healthy 3:
The FORZA Reinforced PVC Mannequins manage to come out on top and by some distance.
The Net World Sports brand is widely recognised for producing some of the best football structures like goal posts, and this particular mannequin set has been expertly built for all year-round usage with the sturdiest material that ensures they don't get brushed away easily by strong gusts of wind.
Alright, let's take a closer look at all the options:
1. FORZA Football Free Kick Reinforced PVC Mannequins
FORZA Reinforced PVC Mannequins
DEVELOP FREE-KICK TRAINING - Essential for free-kick training, the professional football mannequins develop direct & in-direct set-piece scenarios. Provide players with a game-like feel for increased matchday execution.
JUNIOR OR SENIOR SIZES - Perfect for all ages & abilities, the mannequin football training equipment is available in both junior (5.2ft) & senior (5.8ft) sizes (sizes display when spiked into the ground).. Coaches can enhance their training with various drills for their age specific clubs.
HEAVY-DUTY MANNEQUINS - The training mannequins are constructed from heavy-duty PVC to withstand high-velocity ball impact, which minimises damage for enhanced durability, lasting many seasons to come.
What's particularly impressive about these FORZA mannequins is the reinforced polyvinyl chloride they've been made from – that's built to withstand a barrage of mishits – in conjunction with a 60-centimetre moulded chest plate that provides excellent protection against those impactful football ricochets.
The fluorescent yellow colour allows participants to clearly see these free kick dummies all year round, even in foggy or wintery conditions where visibility may be poor.
Additionally, the mannequins feature 4 integrated steel spikes that are said to enhance structural stability and security when inserted into soft surfaces such as grass.
As a buyer, you've also got the choice of selecting between the junior and senior mannequin options, with the former coming in at a height of 5 feet and 4 inches, with the latter measuring at a respectable 6 feet.
The youngsters also haven't been left out, as the FORZA Football Mini Free Kick Mannequins measure 4 feet tall and are ideal for those making their formative steps in the game.
The FORZA brand is very reputable, which makes it easy to vouch for Net World Sports as the manufacturer.
However, that doesn't mean that other companies aren't capable of developing mannequins that meet the highest quality standards.
It may be worth checking out a couple of the other options in the premium price bracket, as you'll want to be sure you're getting the absolute best on the market.
Check out some of the alternatives below:
2. FORZA Spring Back Football Free Kick Mannequin
FORZA Spring Back Mannequin
PRACTICE MAKES PERFECT - These pop-up football mannequins are perfect for practising free kicks.
PRACTICE ON THE MOVE – Pop up and play anytime, anyplace with these super lightweight and ultra-durable football dummies.
POPS BACK INTO PLACE - Each free kick dummy comes with 2 spring loaded slalom poles to guarantee it pops back up into place.
These FORZA set piece dummies – that come in a pack of 3 – are 5 feet in height (1.5 metres) and are comprised of a lightweight yet durable mesh sleeve and 2 slalom poles that sit side by side.
It's quite unique in the sense that the mesh sleeve absorbs the force of balls that are struck against it and rebounds them back towards the free kick taker, which allows them to refine their shooting from rebounds in addition to normal dead ball situations.
The slalom poles are spring loaded as well, which means that the dummy wall is flexible enough to fall to the ground and pop back up in a smooth motion, which saves you the time of having to pick up the mannequin as is the case with other conventional designs.
Furthermore, the poles are fitted with spikes at the bottom tips which makes them fantastic for use on grass and other similar soft surfaces.
Assembly is also quite straightforward, as installing them only takes a couple of minutes and they offer good portability due to the fact that they can be folded away into a personalised carry bag for storage or transportation.
3. Ziland Academy Football Free Kick Mannequin
No products found.
This No products found. is constructed from a tubular frame and comes equipped with built in ground spikes which are used to set the mannequin firmly in position on grass surfaces.
It doesn't require any complicated assembly and users also have the option of attaching a weighted base if they're looking to use this mannequin on astro/synthetic surfaces.
With regard to colourways, buyers have the choice of opting for a sleek-looking black-yellow combination or a standard white-black duo.
Finally, when it comes to in-ground height, you've got three options:
122cm (4 feet)
160cm (5 feet 4 inches)
180cm (6 feet)
Another budget-range product is the bright green coloured No products found., which is a solid choice for players competing at junior level.
Benefits of football mannequins
The best football mannequins have a number of discernible benefits, and at this point I'm going to mention a few of them.
Portability
These pieces of equipment usually come with a solid body structure and an accompanying rubber base which is used to keep the mannequin firmly in place when set on the ground.
As the base is usually detachable, transportation to other areas of the pitch or to alternative locations is made straightforward, as the mannequins are not inherently heavy to carry.
Other models have integrated steel spikes at the bottom, which provide great stability when inserted into soft surfaces like natural grass.
The spikes function in a similar way to candles on a birthday cake, as you can pluck them out and move the mannequin structure to a different part of the pitch with relative ease.
Easy storage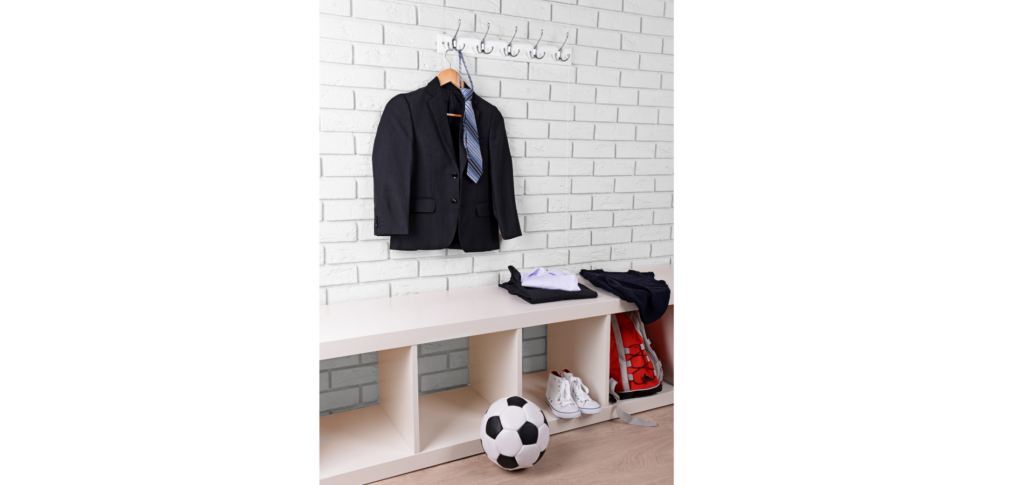 With football gear as large in size as this, people often encounter difficulty when it comes to storage.
The last thing you'd want to do is leave your mannequin out in the garden when it's not in use, as prolonged exposure to sunlight is proven to cause polyvinyl chloride – the material that mannequins are usually made from – to discolour.
As mannequin bodies are thin, they are easy to slide in between things like shelving compartments and they take up very little floor space due to them being designed to mimic the shape of the human body – an obstacle a free kick taker has to navigate.
Good simulation
Mannequins allow players to replicate the in-game environment of a real match.
You can use them to improve your free kick taking technique by lining 4 or 5 of them up side-by-side in a vertical line and attempting to whip the ball either above or around them as you aim for the open goal situated right behind.
However, their use is not only limited to free kicks, as you can set up simple corner routines with them as well.
One of my biggest pet peeves is seeing fully-fledged professionals struggling to get the ball past the first man on a corner kick.
By setting a few mannequins in the 6-yard and 18-yard boxes, you can improve your corner taking precision by aiming for them from the corner flag.
Factors to consider before buying a football mannequin
At this point, I will highlight a couple of factors that buyers should weigh up before settling on a product.
So, here goes:
Durability
When it comes to robustness, the best football mannequins should be able to withstand a barrage of fiercely struck shots.
You only have to think back to the numerous instances where Cristiano Ronaldo has struck the wall in a competitive game to depict the kind of force that a mannequin is going to have to absorb.
Aluminium is a solid choice as it is lightweight and rust-proof due to the absence of iron in its composition.
However, steel is said to be an even better material to use for the design of a football mannequin as it is even more heavy-duty, which is great for this use case as the ball will be struck repeatedly against the structure.
Size
The size of the mannequin is an important factor to bear in mind as they need to be practical enough for the profile of the participants using them.
So, for example, there's little use purchasing a 6 feet tall mannequin for players who are under the age of 9, as they are still at the genesis of their football development and are not likely to be able to strike the ball with considerable height or velocity.
In such a scenario, a mannequin that is around 4 feet would be more applicable, as it will be easier for them to hit the ball over the highest point of the structure and attempt to perfect the dipping movement.
Colour
Jurgen Klopp was very influential in the decision to change the colour of Liverpool's netting at Anfield.
His reasoning was that a normal white colour would make the nets more visible in the player's peripheral vision and help his side score more goals, as they felt the red colour wasn't striking enough to the eye due to the fact that the fans behind the goal would also don red home colours.
So, you will want a football mannequin set that comes in a contrasting fluorescent colour that is bright enough to be seen by the naked eye from long distances away.
A lot of them use bright yellow as it's a colour that complements green coloured grass surfaces quite well.
Closing thoughts
You don't really have to look any further than the FORZA Reinforced PVC Mannequins as their build quality and overall stability when planted in grass looks to be superior to the other brands out there.
The only thing that could potentially put a buyer off with them is the lofty price point, in which case you might be better off scouting some of the cheaper priced alternatives which I've previously outlined.
If you enjoy the content that I create and would like to buy me a coffee, then I'd really appreciate it!
Any money that I earn through this donation will be re-invested into more content for this website.
Additionally, by sending in a donation you'll also receive a copy of my recently released 190+ page eBook on Soccer Ball Care, as well as be subscribed to our mailing list where you'll be regularly informed on the latest developments concerning the Soccer Whizz blog.
Latest posts by Samuel Waihenya
(see all)