Disclaimer: Soccer Whizz is a participant in the Amazon Services LLC Associates Program, an affiliate advertising program designed to provide a means for sites to earn advertising fees by advertising and linking to Amazon.co.uk (source: Section 5). As an Amazon Associate I earn from qualifying purchases.
Football tactics are at the heart of the beautiful game. Some of the most enthralling games of 90 minutes involve head to head clashes of tactical styles implemented by football managers.
What has always fascinated me about this wonderful sport is how certain managers like Pep Guardiola, the great Sir Alex Ferguson and serial winner Jose Mourinho are able to win trophies more often than their managerial accolades.
What's become clear is that their success doesn't emanate solely from the superiority of their tactical approaches to the game, but also via other factors such as their man management capabilities and their approach to player recruitment.
Football tactics aren't a one-size fits all key to success on the pitch, but they certainly play a pivotal role in the outcome.
This is why in today's article I'm going to do a roundup of the best football tactics books to read.
Here is a quick overview of the top picks:
| | | | | |
| --- | --- | --- | --- | --- |
| | | | | |
| | Inverting the Pyramid: The History of Football Tactics | Written by Jonathan Wilson | | |
| | Zonal Marking: The Making of Modern European Football | | | |
| | Mastering the Premier League: The Tactical Concepts behind Pep Guardiola's Manchester City | | | |
| | The Mixer: The Story of Premier League Tactics, from Route One to False Nines | | | |
| | Soccer Systems and Strategies | Written by Jens Bangsbo and Birger Pietersen | | |
All these books offer a much greater level of depth and insight than I personally can on this topic.
For those of you who are looking to make a quick purchase, I'd highly recommend an Audible membership, because with Amazon's generous 30-day free trial you can scoop up any of the aforementioned titles without spending a single penny!
That means instant access to the world's largest selection of audiobooks and podcasts on any Android or iOS enabled device.
So, it's worth checking out either a Audible UK membership or an alternative Audible US one.
Now, let's get started with the individual reviews, shall we?
1. Inverting the Pyramid: The History of Soccer Tactics
Sale
Inverting the Pyramid by Jonathan Wilson
Inverting the Pyramid: The History of Football Tactics
Books Subjects Sports Hobbies Games Hobbies Games Gambling Books Subjects Sports Hobbies Games Football Clubs Books Subjects Sports Hobbies Games Training Coaching Psychology Books Subjects History Social Cultural Books Subjects Politics Philosophy Social Sciences Social Sciences Sociology Books Subjects Sports Hobbies Games Reference History of Sports Books Subjects Biography Medical Legal Social Sciences Anthropology Sociology Books Subjects Sports Hobbies Games Ball Games
Product Type: ABIS BOOK
One of my favourite pastimes is reading comments on football forums, particularly on Reddit. Whenever a discussion centred around football books is in full swing, Inverting the Pyramid is almost always the first recommendation.
And rightly so!
Inverting the Pyramid documents the history of football tactics as the author – Jonathan Wilson – takes readers right back to the beginning.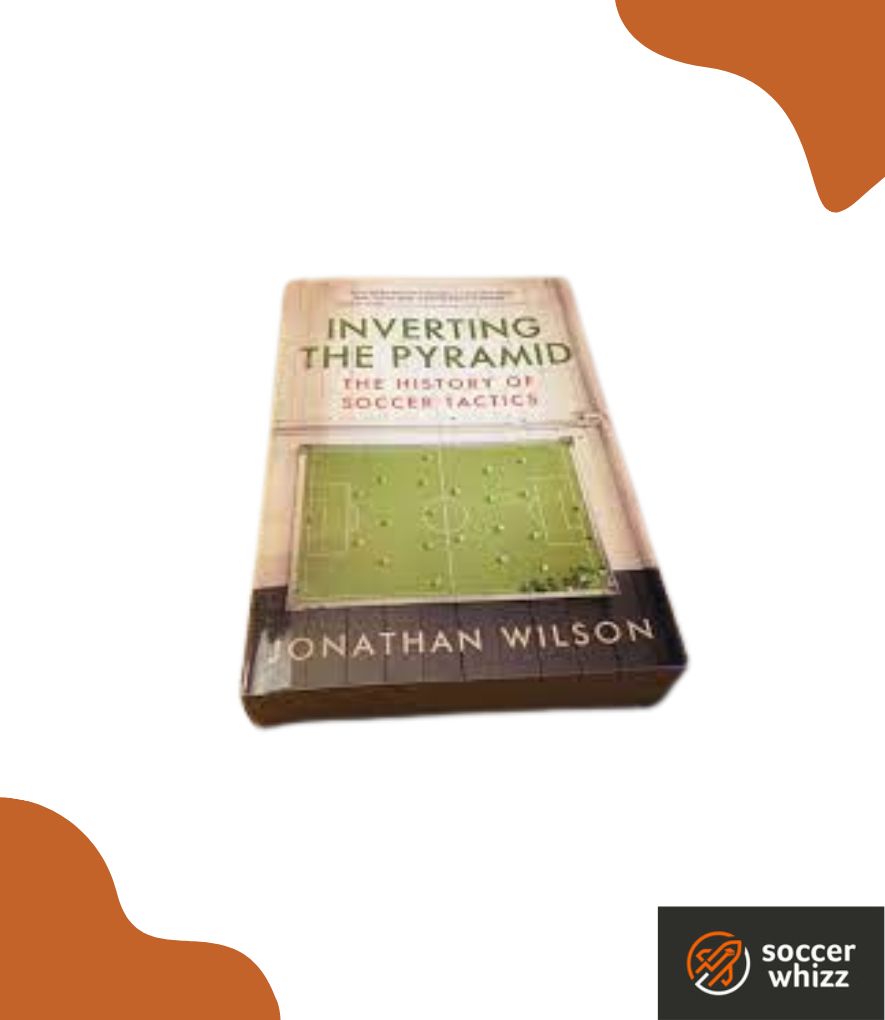 He also chronicles how tactics have evolved from the traditional top-heavy formations prevalent back in the day to the development of sophisticated gegenpressing styles that have been primarily pioneered by German coaches such as Ralf Ragnick and Jurgen Klopp.
The book also takes a look at the changing role of the modern-day goalkeeper, which has shifted from the sole job of keeping the ball out of the net and hoofing it upfield, to being able to distribute calmly from the back and act as a "12th man" on the pitch.
2. Zonal Marking: The Making of Modern European Football
Sale
Zonal Marking by Michael Cox
Cox, Michael (Author)
English (Publication Language)
448 Pages - 04/16/2020 (Publication Date) - HarperCollins (Publisher)
This Zonal Marking book has a narrower focus than that of Inverting the Pyramid.
It specifically encapsulates how European football in particular has developed over the last three decades.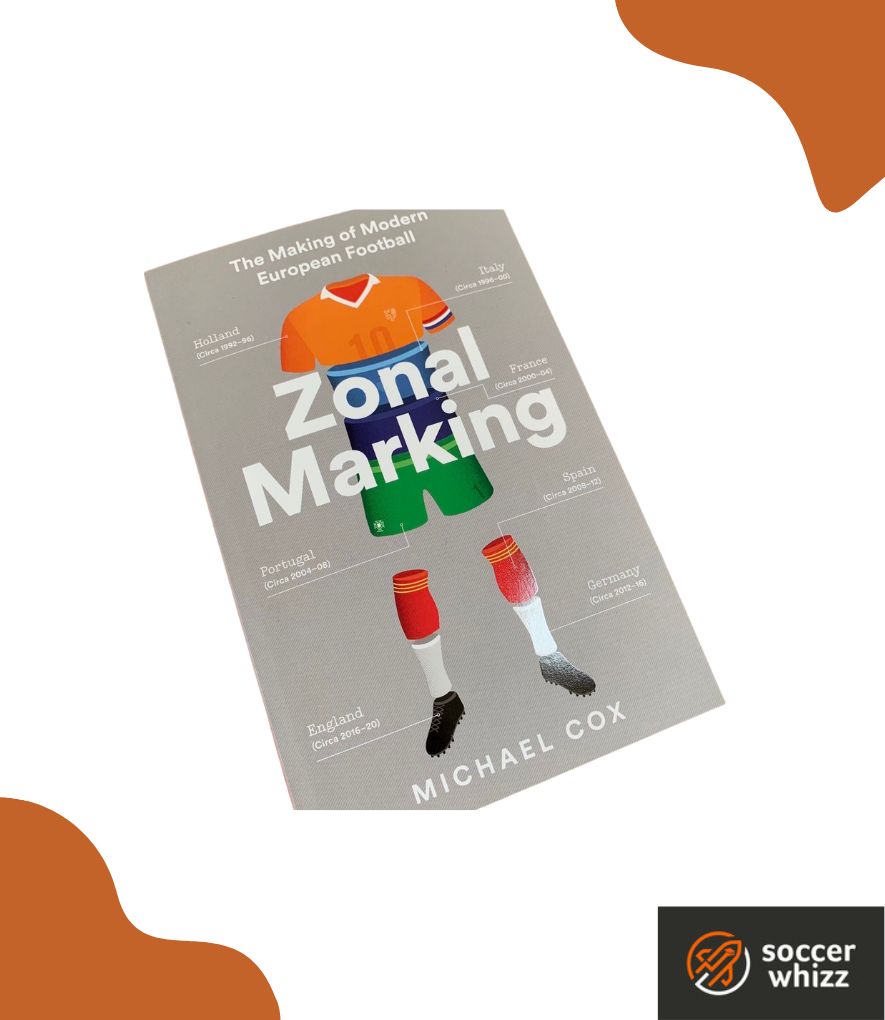 The emphasis on tactical styles prevalent within continental football is second to none in my opinion. The book takes readers on a journey that begins with the attacking flair of Real Madrid back in the 1950s, before moving forward to the defensive dominance of the Italians in the 60s.
It also looks back at the "total football" inspired Dutch side of the 70s as well as the Ajax team of the early 90s.
All in all, this book packs a punch and offers a great overview of modern European football.
3. The Mixer: The Story of Premier League Tactics, from Route One to False Nines
Sale
The Mixer by Michael Cox
Michael Cox (Author)
English (Publication Language)
486 Pages - 01/11/2018 (Publication Date) - HarperCollins (Publisher)
Now the Premier League is without doubt the most widely watched football league in the world.
And for good reason!
The entertainment value is very high, with games played at a neck breaking pace, crunching tackles flying in ever so frequently and unlikely winners always a possibility (you only have to look a few years back to Leicester City for perhaps the greatest example of this).
If you're a fan of Premier League football, then The Mixer is a must read.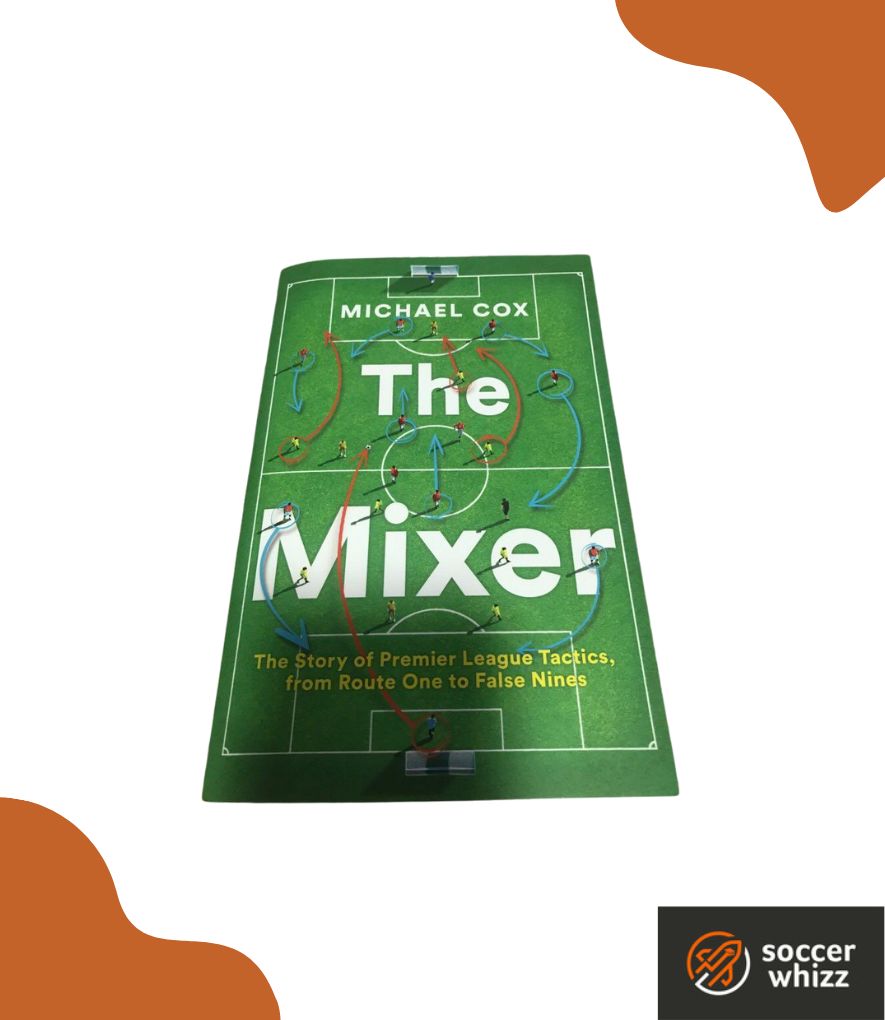 The book covers the development of Premier League tactics in the last 25 years, which is a time frame that coincides with the competition's initial inception.
When it all began in 1992, the league was renowned for its sheer physicality and the vast majority of managers favoured the 4-4-2 formation, which was used to implement a direct, "route one" style of play.
The book documents a seismic shift in tactical preference from the bruising to the meticulous, with the catalyst being the abolition of the back-pass rule.
You'll also read about how Sir Alex Ferguson was able to achieve dominance for years, as well as in depth excerpts on Jose Mourinho's pragmatic Chelsea, Kevin Keegan's entertaining Newcastle United and Claudio Ranieri's counter attacking Leicester City.
4. Mastering the Premier League: The Tactical Concepts Behind Pep Guardiola's Manchester City
Sale
It's safe to say that Pep Guardiola is heralded as one of the all-time greats in football management.
As a 2-time UEFA Champions League, Premier League and multiple time La Liga and Bundesliga winner, Guardiola has certainly left his tactical footprint on the way in which the beautiful game is played today.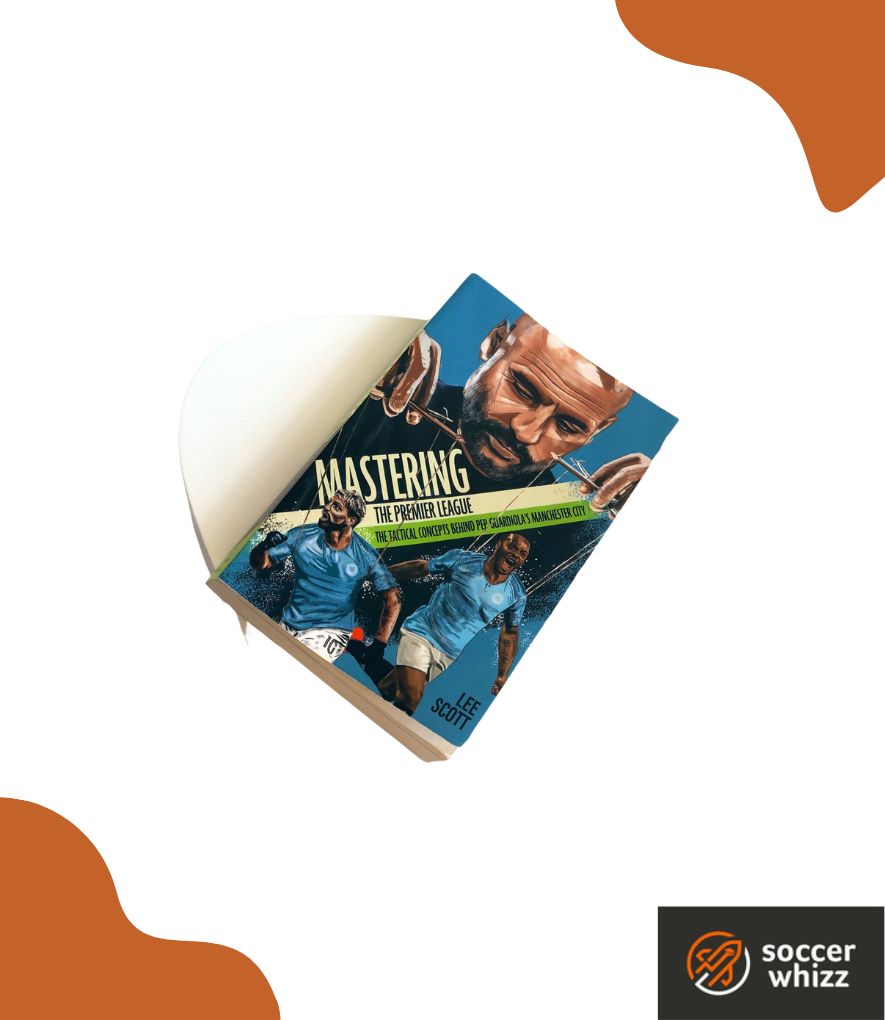 This fantastic literary piece called Mastering the Premier League puzzles together a story of how Pep honed the tactical principles that he established at Barcelona and Bayern Munich to bring unprecedented levels of success for Manchester City, with the centurion season (City's 100 points in 2018/2019) as the absolute pinnacle.
5. Soccer Systems and Strategies
This title is centred around building a style of play that meshes with the strengths of the players at a manager's disposal.
Particular focus is paid to four primary systems of play, with two Danish national team coaches breaking down different strategies that can be used to counter any sort of system utilised by an opposing team.
Soccer Systems and Strategies also includes a segment on how coaches can teach their chosen system to their players by way of practice drills and physical instruction.
As those reviews are out of the way, I'll now acquaint beginners with some of the general tactical approaches that have been used by football coaches for generations.
What tactics are used in football?
In football, the team that scores the most goals in a game is declared the winner.
Coaches and managers around the world use a variety of tactical approaches in order to achieve the desired end result of winning the match. These approaches can be classified across a broad spectrum that ranges from "all out attacking" to "park the bus" style defence.
Here are a few…
Patient possession
In this tactical style, the aim is to keep the ball and progress it up the field. Play often begins from the back, with the goalkeeper needing the calmness and passing ability to distribute the ball to the defenders in front of him whilst under pressure from opposition forwards.
As a fan you often hear the phrase "attack is the best form of defence" used in football discussions and it applies pretty well here.
This is because by keeping the ball more than the opposition, the latter has less of a chance of causing attacking threat through chances of their own as their own opportunities with the ball are limited.
Possession football is very effective in this sense, and you can see how managers like Pep Guardiola have predominantly used this tactical style, which has seen him win several trophies and managerial accolades.
Counter attacking
Jose Mourinho's Real Madrid side were very efficient at implementing a counter attacking tactical style. The aim was to break with regularity by way of letting the opponent have the ball and lulling them into committing more men forward whilst they were in possession.
As soon as an opposition move broke down, they transitioned very quickly from their own half to the other end of the pitch, with Mesut Ozil often spraying pinpoint passes forward to Cristiano Ronaldo down the left wing and Karim Benzema up top.
It's a style of football that requires a lot of discipline due to the fact that the team will generally have less time on the ball.
Defensive
Defensive tactical styles vary quite considerably in terms of approach.
For example, the catenaccio system is based on having a well organised defensive five; with four players assigned to man mark their opposing attacker, and a defensive "sweeper" whose role would comprise of intercepting penetrative opposition through balls and covering players making runs in behind.
Which is the best football formation?
This is another question that is asked quite frequently among fans of the beautiful game. And quite ironically, there isn't a universal answer.
A formation will be ideal or suitable if it amplifies the team's strengths whilst curtailing its weaknesses. More so, a good formation is one that is a good fit for the players that a manger has at his disposal.
For example, it's well documented that the catalyst for Chelsea' s Premier League triumph in 2017 was Antonio Conte's switch from a 4 at the back formation to a 3-4-3.
After their defeat against Arsenal, they went on to record several successive wins, with Victor Moses and Marcos Alonso playing wing back roles, and David Luiz offered greater protection as the central defender in a back three.
The player roles and formation switch were such a great fit and ultimately made the team a success that season.
Here's an informative video that breaks this down:
Final summary
And that brings me to the end of this product roundup on the best football tactic books. It is my hope that you've found this post insightful.
There's so much to learn about football tactics and each of the titles I've listed do a fantastic job of covering the more sophisticated and technical aspects of the game we've come to love and enjoy.
Now that I've given you more than a teaser into the never-ending galaxy of football tactics, go ahead and grab something to read!
If you enjoy the content that I create and would like to buy me a coffee, then I'd really appreciate it!
Any money that I earn through this donation will be re-invested into more content for this website.
Additionally, by sending in a donation you'll also receive a copy of my recently released 190+ page eBook on Soccer Ball Care, as well as be subscribed to our mailing list where you'll be regularly informed on the latest developments concerning the Soccer Whizz blog.
Latest posts by Samuel Waihenya
(see all)