Disclaimer: Soccer Whizz is a participant in the Amazon Services LLC Associates Program, an affiliate advertising program designed to provide a means for sites to earn advertising fees by advertising and linking to Amazon.co.uk (source: Section 5). As an Amazon Associate I earn from qualifying purchases.
We were all little at some point within our lifetimes.
I often look back fondly on my childhood as the day to day was much simpler owing to the fact that I had no financial commitments, alongside loving parents who looked after and nurtured me into the person I am today.
My parents also attest to the fact that taking care of children is serious hard work, and sometimes kids need to be left to their own devices to explore the world with freedom.
And regardless of whether a child is a toddler or in a slightly older age group, their attention is usually quite drawn towards toys of different shapes, colours and sizes.
So, in today's article I'm going to be taking a deep dive into the best football toys for kids.
I've developed a comparison table below, which highlights my top 3 recommendations.
The Kidodo Pop Up Football Goal is my preferred choice purely because of its ingenuity. The goal has one side that is used purely for normal football training, whereas the other side serves the purpose of skill development, as users – both young toddlers and adults – can hone their shooting accuracy with target practice.
Let's now review all the toy options:
1. Indoor Hover Ball with LED Lights
Indoor Hover Ball with LED Lights
ALL AGES: Perfect for kids and adults, this hover football can turn a dull day mooching around the home into quality fun for the whole family.
FOAM FRIENDLY: This hoverball set has soft foam bumpers on the sides, ready to defend indoor furniture, prized possessions, and little feet on the move.
GRACEFUL GLIDING: This indoor and outdoor football game hovers on a cushion of air, for smooth gliding on wood floors, tile, asphalt, and short pile carpets.
The majority of children are not too fussed when it comes to where they play their football.
When it comes to playing indoors, parents may become concerned because smooth wooden surfaces are a slipping hazard and pieces of valuable furniture can be knocked into or toppled over.
So, using a regular soccer ball is not widely recommended when children want to play within the comfort of their homes.
This is why this hover ball product is a great solution, as it levitates just above ground level thanks to an air cushion that is generated by the integrated fan unit.
What's even more impressive is that this hover ball comes with soft foam bumpers that prevent furniture from getting scuffed and chafed.
In addition to this, it's a product that is well suited to both hardwood and tile flooring, not to mention low pile carpets.
The manufacturer has also incorporated LED lights into the design, which come in handy when the kids want to play in the rain outside.
Safety of pets and kids has also been taken into account as no materials that may potentially trigger allergic reactions have been used in the hover ball's composition, and the soft foam construction significantly dampens impact when kids strike the ball with force.
Lastly, the hover ball has been designed with contoured foam to protect the electrical components within it.
2. Mitre Scriball Mini Football with Colouring Pens
Mitre Scriball Mini Football
PERFECT GIFT: The Mitre Scriball Zultz is a unique mini football with five colouring pens allowing kids to make it their own! Collect it, colour it, play it! The perfect gift for birthdays, Christmas or just as a fun surprise
MEET ZULTZ: Zultz is part of the Zoids family. Tough tackles and mega slides, the invincible Zoids defend their goal till the end. Complete the team with other collectable characters
ALL-DAY PLAY: Not only is this mini ball allows your creative side to shine through it isn't just for colouring. After you compete your work of art get into the garden for a kick about with family and friends of all ages
Mitre are well known for producing quality footballs so they garner a lot of customer goodwill when it comes to this product.
It's essentially a small football that kids can design to their own visual taste.
The Scriball is covered in characters who simply need to be coloured in, which can be done with the 5 colouring pens that have been included within the packaging.
And Mitre have also added a nice complementary touch by providing a display stand that allows children to showcase their custom-designed ball to their family and friends.
3. Baby Toy Football Goal Game
Baby Toy Football Goal Game
⚽【Baby Football Goal】This toddler football goal is specially designed for 1 2 3 year old boys and girls. Cultivate toddlers' interest in football and learn the rules of football. Great for 1 2 3 year old baby's fine motor skills and improve hand and foot coordination. Can keep your baby busy for a long time.
⚽【Lights & Sounds】The todder football goal has a sensor. Every time a goal is scored, a star lights up to count goals, cheers and music play. Encourage your baby's self-confidence. Stimulate goal awareness. An ideal gift for 1 2 3 year old boys and girls.
⚽【Soft football】The baby football is very soft and comfortable to touch. The soft football is easy for small hands to grasp, throw and handle. Will not harm kids or damage any furniture or other items. Great for 1 2 3 year old baby training.
This innovative product has been designed to nurture children's self confidence as they can learn how to play football on their own volition, as it teaches them how to kick a ball towards a target and defend a goalmouth.
The game comes with the following game modes:
Penalty kicks – the baby stands at the designated location and attempts to score goals
Level passing mode – the baby is supposed to score goals within a specified time frame
Challenge mode – the child plays the game with similar-aged friends to see who scores the most
Safety features have been incorporated within the design as it is smoothly finished on each corner with no sharp edges are present. This is great as it means parents don't have to worry about their children accidently getting hurt if they hit one of the edges forcefully.
More so, the football that comes with the set is made from 100% polyester which makes it soft and light to kick, and the structure itself is bisphenol A (BPA) free, meaning that the toxic chemical known to cause reproductive, immunity, and neurological problems has not been used in its construction.
4. Kidodo Pop Up Football Goal
Kidodo Pop Up Football Goal
MULTIFUNCTIONAL SOCCER GOAL - There are 6 target areas for practicing more precise shots, greatly improve children's ball controlling ability and inspire their soccer interest.
HIGH QUALITY MATERIAL - The soccer goal is made of high quality steel and polyester, easy to clean, reinforced soccer net with excellent wear resistant performance, built to last.
PORTABLE FOLDING DESIGN - The soccer goal is with portable folding design, you can easily put it into the carry bag, easy to carry and storage, saving more space for you.
Now here's a good product for the outdoors that can be added to the garden football goals collection.
This Kidodo multifunctional goal has caught my eye primarily due to the fact that it is two-sided.
Kids can have their normal shot practice on one face, whilst if you flip it around there are 6 target areas that are ideal for honing one's precision with the ball.
The structure itself is sturdy and is comprised of high-quality waterproof oxford fabric and steel.
Additionally, the design is portable as the net can be folded up and easily carried away, which makes transportation and storage straightforward.
5. Vtech My 1st Football Friend Sensory Toy
Sale
VTech My 1st Football Friend Sensory Toy
SOFT TOY: Small, soft plush football with light up feature is the perfect introductory toy for football, while also offering a cuddly toy that your little one will never want to let go of
LEARNING GAMES: VTech's My First Football Friend encourages motor skills, visual development and touching and hearing, while also developing their understanding of numbers, colours, opposites, awareness of cause and effect and feelings
MUSICAL TOY FOR BABIES: This kids toy also serves as a baby musical toy with 3 songs and 15 melodies that develop auditory skills and keep your little one fully engaged
Last but not least, we have the Vtech sensory toy.
When the user presses against the soft light up face button, they are presented with 3 distinct songs and 15 fantastic melodies that play in rotation, rewarding a child's responses as they develop their understanding of the English language.
The toy also contains built-in motion sensors that trigger even more responses when the child dribbles the ball, which is great for the honing their own auditory, verbal and motor skills.
Benefits provided by the best football toys
Most people don't often look beyond the surface when it comes to the growth and developmental advantages that toys inherently offer.
Toys are more than just vanity leisure instruments, and here's a few good reasons as to why this is the case:
Social development
The good thing with toys is that children don't have to use them whilst in isolation.
Having a good set of toys that are able to keep kids thoroughly engaged helps quite considerably as it puts the child through various social situations that involve participation with others, like for example, sharing individual toy pieces or bonding with playmates.
Furthermore, playing with toys exposes children to certain emotional cues such as anger and laughter and they're able to gradually adapt to situations like being patient and waiting for their turn.
Mental stimulation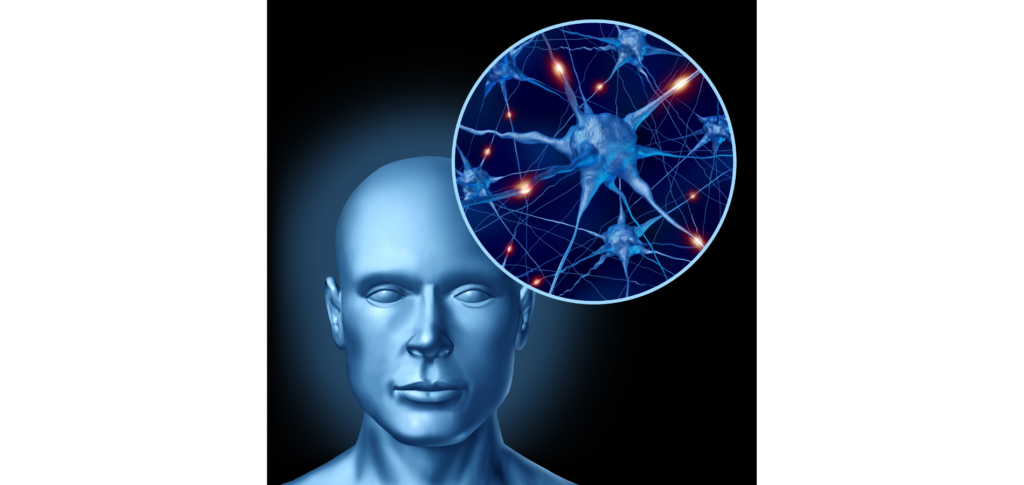 Children are also able to expand their cognitive thinking as toys like building blocks and Legos challenge their existing scientific, mathematical and problem-solving skills.
Building further on the aforementioned point, shape sorters teach children how to match similar items and they're able to develop an understanding of fairly intricate concepts such as colour tones and symmetry.
Physical activity
Perhaps the most obvious advantage that children stand to gain when playing with the best football toys is the improvement in sensory faculties as they get accustomed to kicking, seeing and touching their toys with regularity.
As a matter of fact, I can recall several situations in the past where I've seen a child run after one of their toys and even get physically involved in a tussle with a household pet like a cat or dog.
It's all part of their growth and good toys do a great job of keeping kids in healthy shape.
What to look for in a football toy
Before you settle on a purchase that you are comfortable with, it's important to know the characteristics that distinguish the well-made toys from the poorly constructed ones.
Therefore, at this juncture, I'm going to highlight a few of the qualities that good toys possess.
Entertainment value
Let's face it, if a child is bored or disinterested in their toy, it's difficult to make a solid case for that particular toy's ability to keep a person physically and mentally stimulated.
One avenue you might want to explore is objects that allow a child to make something purposeful, as toys like this are able to grab attention and keep them occupied, which is an achievement that a bland-natured toy couldn't possibly accomplish.
Safety
A child's overall wellbeing is of paramount importance and should be the first thing that a parent looks to assess before settling on a product.
So, you should be doing some due diligence by asking yourself questions such as whether the toy has sharp, pointy edges or if it poses a choking risk.
Multiplayer capabilities
Lastly, you will want to ensure that the toy you decide on isn't built solely for single player usage.
Kids like to get regularly involved with their friends – be it in the form of participation or simple conversation – and toys that allow them to share their happiness as together as a group are much better options for keeping their attention.
Closing thoughts
So that marks the end of this product roundup on the best football toys.
My personal top choice is certainly the Kidodo Pop Up Football Goal, mainly because it serves two purposes – normal football training and precision target practice – as well as the fact that it's sturdy enough to be quite usable teenagers and even adults.
If you found this post useful, feel free to share it with family and friends.
If you enjoy the content that I create and would like to buy me a coffee, then I'd really appreciate it!
Any money that I earn through this donation will be re-invested into more content for this website.
Additionally, by sending in a donation you'll also receive a copy of my recently released 190+ page eBook on Soccer Ball Care, as well as be subscribed to our mailing list where you'll be regularly informed on the latest developments concerning the Soccer Whizz blog.
Latest posts by Samuel Waihenya
(see all)