Disclaimer: Soccer Whizz is a participant in the Amazon Services LLC Associates Program, an affiliate advertising program designed to provide a means for sites to earn advertising fees by advertising and linking to Amazon.co.uk (source: Section 5). As an Amazon Associate I earn from qualifying purchases.
Football tracksuits certainly are a huge part of British football fandom.
In fact, on a Saturday or Sunday morning you're likely to find dozens of people on the streets of your local town wearing them as they head to the stadiums to watch their favourite teams compete.
The simple combination of a track top and an accompanying set of sporty joggers works really well as a casual outfit that can be worn even outside of football participation, like say for example if you wanted to take a stroll in the park or head to the supermarket.
In terms of appeal, this area of the clothing market is huge, which is why I've chosen to write an article today on the best football tracksuits to help those who are looking to make a buying decision that will expand their wardrobe for the better.
From the research I've been able to gather, there are 5 standout options, which are as follows:
| | | | | |
| --- | --- | --- | --- | --- |
| | | | | |
| | Nike Academy 16 Knit Tracksuit | | | |
| | JAKO Men's Competition 2.0 Tracksuit | | | |
| | donhobo Men's Tracksuit Set | Elasticated waist, drawstring inside | | |
| | Under Armour Challenger II Knit Warm Up Tracksuit | | | |
| | adidas Men's Tiro Tracksuit | Double knit 100% recycled polyester | | |
It is my considered opinion that the Nike Academy 16 Knit Tracksuit trumps the rest because of a couple of reasons. Firstly, the fabric is exceedingly lightweight, thereby making movement easy and enhancing comfort, added to the fact that the iconic Nike swoosh logo, the tapered hems and the ribbed cuffs give the outfit a sense of sleek style which is nice when you're going for a more casual look.
Now let's review all of the options.
1. Under Armour Challenger II Knit Warm Up Tracksuit
Under Armour Challenger II Tracksuit
Comfortable and Warm – This men's tracksuit is made of a durable knit fabric with a smooth surface and a soft inner to trap warmth
Sweat-Wicking – The innovative material of the tracksuit set for men wicks perspiration away from the body and dries really quickly
Functional and Stylish – This sports clothing set with jacket and jogging bottoms is not only stylish but also features practical hand pockets
The first tracksuit that readers should feast their eyes on is this one designed by Under Armour.
It's been put together with a durable knit polyester fabric that makes it smooth to the touch, and it has a soft silk-like inner that helps to trap warmth effectively.
The material also does a good job of ensuring that the athlete has lasting freshness, as it is able to wick sweat away from the skin and dry quite quickly.
What's more is that this tracksuit comes with a number of practical hand pockets, which is handy for storing your personal belongings like mobile phones and wallets safely.
In addition to this, the skin tight fit of this tracksuit does not constrict an athlete's movement, which makes it suitable for playing intense games of football for extended periods of time.
2. Nike Academy 16 Knit Tracksuit
Nike are one of the dominant brands when it comes to tracksuit wear, and this product holds its own quite well when stacked against the other options.
First off, the Academy 16 tracksuit not only delivers a modern, sleek and stylish look when worn, as its dry fit fabric wicks sweat away with ease and the mesh ventilation embedded within the design keeps the athlete as cool as a cucumber during periods of activity.
More so, the articulated elbow and knee areas of the tracksuit provide an ergonomic fit that eases pressure on the joints when worn.
The front zip pocket compartments on either side of the trousers allow for convenient and secure storage.
So, you can rest easy as you no longer have to bear the thought of your phone or car keys falling out of your pockets whilst you jog or sprint, as the zips keep them sealed.
The trousers on this tracksuit also come with an elasticated waist, which affords the wearer the choice to slightly tailor the fit to their body size.
Nike also has a kid's version of this product called the Nike Academy 16 Unisex Youth Knit Tracksuit, which is great if you're looking to pick one up for a teenager.
And after a lot of digging I also managed to find some really interesting Nike tracksuits for sports teams, such as:
And in addition to the aforementioned options, you can't really go wrong with the Nike Men Dry Academy 18 Warm Up Suit with raglan sleeves that extend fully to the collar, or the Nike Children's Dry Fit Academy Tracksuit which has elasticated cuffs.
3. adidas Men's Tiro Tracksuit
Adidas have managed to make my shortlist of best football tracksuits with their Tiro outfit.
It is made of anti-humidity recycled polyester fabric that is meant to offer the athlete maximum comfort throughout training sessions and competitive matches.
Either side of the trousers are zip pockets that open and close smoothly, which is great for personal storage.
The cuffs of the jacket are a classic fit, so you won't feel as though your wrists are too squeezed, and the hems of the trousers are designed to stretch so that the athlete is afforded full freedom of movement.
Another great alternative is the No products found., which has the Adidas Originals Trefoils logo embroidered onto both the chest of the top and below the waist area of the trousers.
4. JAKO Men's Competition 2.0 Tracksuit
JAKO Men's Competition 2.0 Tracksuit
Side pockets with zip, performance label
Contrast insert on the collar, two-tone zip pull
Ribbed leg cuffs, elasticated waistband with drawstring
This JAKO tracksuit is a great demonstration of the art of colour combining.
It features a contrast insert on the collar, along with a dynamic insert situated along the chest area that gives the product a great blend of colour that looks unmistakeably elegant to the naked eye.
The jacket cuffs and trouser hems are ribbed for slender fitting and the elasticated waistband with a drawstring allows for a more custom fit that is tailored to the size of the athlete's waistline.
In addition to this, the polyester-made trousers – which emit a slight shimmer when exposed to any form of light – come with zipped pockets on either side, which allows for the easy storage of personal items.
5. donhobo Men's Tracksuit Set
donhobo Men's Tracksuit Set
Mens Tracksuit Set Fleece Contrast Cord Jogging Bottoms Hoodies Zip Trousers Gym Sports Suit With Zip Pockets
Mens Tracksuit Set Fleece Contrast Cord Jogging Bottoms Hoodies Zip Trousers Gym Sports Suit With Zip Pockets
Tracksuits with 2 hoodie pockets, trouser with 2 pockets, elasticated waist, drawstring inside
Lastly, we have a tracksuit that is designed for wear in different environments, be it sporting-related or casual.
The elastic rib cuffs serve the purpose of preventing cold air from entering the body, and the fleece lining inside the jacket quickly heats up when worn and locks in the warmth.
And in addition to the moisture-wicking properties that this tracksuit contains, it comes with 4 pockets – 2 on the track top and another 2 on the trousers.
You also don't have to worry about your waistline feeling uncomfortable as the adjustable drawstring situated on the inside of the trousers allows you to expand and contract the fit accordingly.
Another similar-priced alternative is the No products found. which actually looks quite similar in appearance.
Qualities of a good football tracksuit
As always with these roundups, I will also outline a few factors that buyers should consider before parting with their hard-earned money.
Let's begin…
Fitting
With any tracksuit, you will want to ensure that you select the correct size.
There's nothing worse than having trousers with hems that sit way above your ankles or a top that has arm sleeves which are too short.
So be sure to consult the manufacturer's size chart for the tracksuit you're looking to purchase as it provides key information, like for instance, what each garment size type (i.e. small, medium, large) corresponds to the ideal circumference of waist.
Sports clothing and footwear manufacturer Reebok also give guidance on what to do if a person's body type is in between two different sizes, as they recommend going for the smaller size if you want a tight fit and vice versa if you want a loose fit.
Material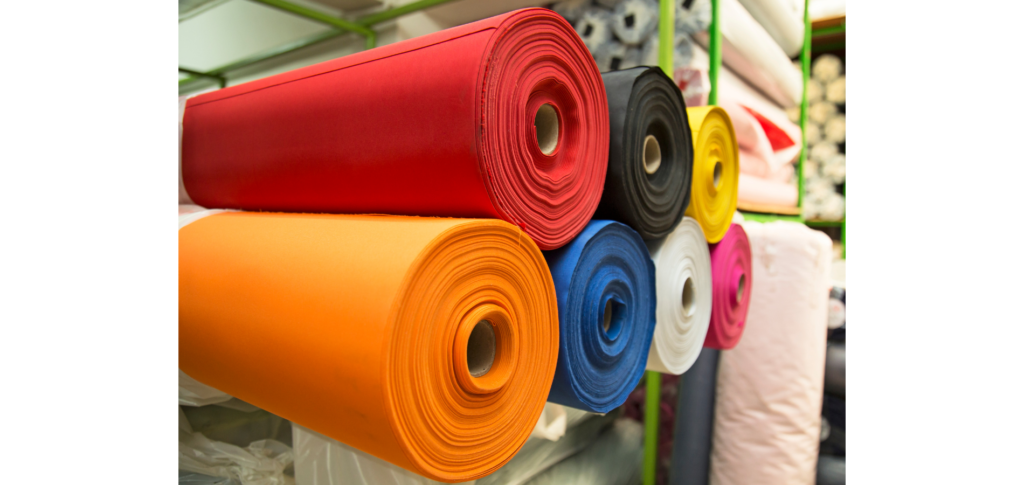 The best football tracksuits will be made from materials that promote breathability and the evaporation of moisture from within the fabric by a process known as wicking.
Cotton has undergone some sort of renaissance in the sportswear industry as it has better odour management when compared against other fabrics, but it still falls short with regard to its ability to absorb sweat.
On the other hand, spandex – like its name implies – has high stretch ability that makes clothes agile enough for strenuous movements, and it does a good job of absorbing sweat along with it being quick drying.
However, embroidery is difficult as this fabric doesn't hold stich designs too well.
When it comes to polyester, the boxes for moisture-wicking and breathability are both checked, and it is also effective at protecting the wearer from ultraviolet rays due to its tightly woven structure which blocks the sun's rays from shining through the fabric.
The big downside however, is that polyester is poor when it comes to odour management, as it can foster the growth of bacteria.
Lastly, synthetics are another option that offers good breathability and sweat absorption to keep the wearer cool during periods of activity, but its manufacture is harmful to the environment, as the chemical synthesis process by which it's made produces non-renewable by-products.
Below is an informative video that looks at material composition in greater detail and covers multiple clothing types:
Final recommendation
It's difficult to pinpoint an overall winner when it comes to the best football tracksuits.
But if I had to choose one above the rest, it would have to be the Nike Academy 16 Knit Tracksuit as it offers the perfect combination of style due to the tapered hems and being lightweight enough which affords athletes more fluid movement when competing.
If you've enjoyed this product roundup, it's worth checking out the articles on football kit bags and astro turf boots, which are items that match up well with any tracksuit you may choose to buy.
If you enjoy the content that I create and would like to buy me a coffee, then I'd really appreciate it!
Any money that I earn through this donation will be re-invested into more content for this website.
Additionally, by sending in a donation you'll also receive a copy of my recently released 190+ page eBook on Soccer Ball Care, as well as be subscribed to our mailing list where you'll be regularly informed on the latest developments concerning the Soccer Whizz blog.
Latest posts by Samuel Waihenya
(see all)