Over the last couple of soccer seasons, the Bruno Fernandes name has massively grown in popularity.
The Portuguese midfielder hit the ground running performance-wise when he joined the English club Manchester United from Sporting Lisbon back in 2020.
Bruno Fernandes put in a string of man of the match performances through his goal and assist contributions, which catapulted Manchester United back into the Champions League places and helped consolidate the club's position as one of England's best soccer teams.
Bruno has gone on from being just a player in a long list of professionals who participate in the sport at a national and international level, to one of the household names within the game.
And rightly so.
But, despite all of his best efforts to bring success to his team and the fame that he has gained through his exemplary performances on the pitch, some people still aren't familiar with the Portuguese man!
A great example of this is how soccer commentators tend to pronounce his name – which is what this article will now talk about.
You see…
Bruno Fernandes is called Bruno Fernange because, as a Portuguese player, his name is supposed to be pronounced in a slightly different way to how it is read in English. In this case of Portuguese inflection, the hard "des" sound towards the end of his name that an English speaker would normally voice is instead ignored and treated as silent, giving the correct "Bruno Fur-nandsh" result.
Let's now investigate this a little further.
Why do commentators say Bruno Fernanch?
Unfortunately, most of the men who grace today's television broadcasts don't often do their research into things like pronunciation.
Of course, not having much if any knowledge of the intricacies behind Spanish, Brazilian and Portuguese dialects can easily contribute towards a commentator making an honest mistake with how a name should be voiced.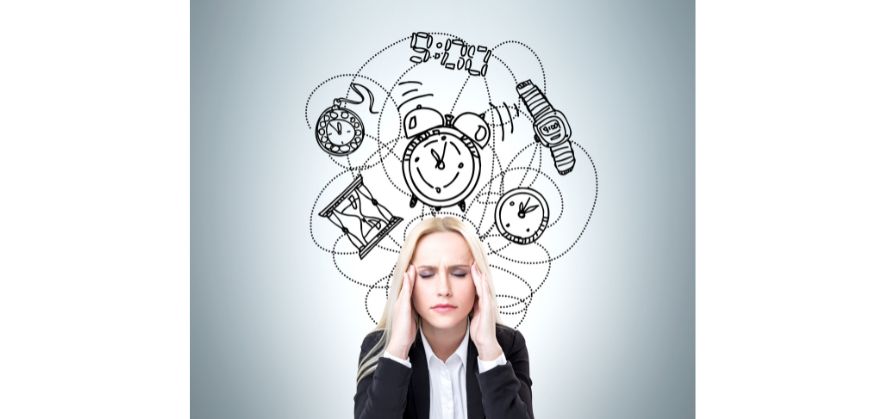 In some cases, their unfamiliarity with other European or South American languages leads them to over-compensate for their lack of knowledge.
We find this to be particularly true when it comes to the way in which most of these panelists butcher the pronunciation of the Bruno Fernandes name.
You'll hear some commentators refer to the Portuguese midfielder as:
Bruno Fernan-ch;
Bruno Fernan-ge; or
Bruno Fernand-dez
In all three of the aforementioned instances, the name is not said correctly.
On the flip side, it's arguably harsh to be over critical of these guys.
Before they commentate on a game, you can be sure that they've studied so many different things that pertain to the fixture.
For example, commentators look at the results of previous encounters, considering elements like which managers were in charge when the two teams last faced off against each other, as well as stuff like which players scored goals in the corresponding fixture that happened four years ago.
It's a lot of work to research and present all that information on a televised feed, so we'll cut them some slack when it comes to how they pronounce player names.
After all, they're only human!
How do you pronounce Bruno Fernandes' name?
The man himself has given the correct pronunciation of his name during a featured interview with BT Sports where he was asked about his opinion of the perfect soccer player.
Obviously, he rooted for Cristiano Ronaldo who is his international compatriot, but that's not where our focus lies.
Fernandes clearly outlines how his name should be voiced right at the very beginning of the video clip below:
What pronunciation does FIFA commentary use for Bruno Fernandes' name?
Quite surprisingly, the team at EA sports have got the Bruno Fernandes pronunciation spot on!
Led by the lead commentator for the Bundesliga through ESPN and speaker of five languages, Derek Rae prides himself in getting the small details like player names right.
While recording player names in FIFA 21, Rae went ahead and used the correct "Bruno Fernandsh" pronunciation that Portuguese speakers would expect to hear.
Have a read of his thoughts on this below:
"I did his [Fernandes's] name long before he was at Manchester United so what I do with every new name is try to talk to a native speaker and if it's possible then the player himself and make sure to do my research on it. I know enough Portuguese to know that name in Portugal is Fernandsh. Nobody said anything to me until he joined Manchester United and then all of a sudden I'm being told I'm saying it wrong. My rule is always that I want the player and his family to listen to it and say 'ah there is a commentator who has got it right'."

Source – The Set Pieces
So, you can imagine Derek Rae was receiving a ton of flack from people who thought he was saying the Portuguese player's name wrong, when in actual fact he had the precise pronunciation right from the beginning!
On the whole, EA Sports generally do a fantastic job when it comes to producing their video games.
More so, they're well known for their "It's in the game" slogan too.
You can have a read through the linked article above to learn exactly what that famous motto means.
Closing thoughts
That brings us to the end of this post on why Bruno Fernandes is usually referenced as "Bruno Fernange".
Just to recap…
The pronunciation difference stems from Portuguese names being read just as they are said in Spanish.
In the case of Bruno Fernandes, the Portuguese people use the correct tone when saying his name by ignoring the hard "des" sound at the end of it, which is usually uttered by English speakers.
For more soccer content, have a look through our blog as we cover some fascinating topics such as:
If you enjoy the content that I create and would like to buy me a coffee, then I'd really appreciate it!
Any money that I earn through this donation will be re-invested into more content for this website.
Additionally, by sending in a donation you'll also receive a copy of my recently released 190+ page eBook on Soccer Ball Care, as well as be subscribed to our mailing list where you'll be regularly informed on the latest developments concerning the Soccer Whizz blog.
Latest posts by Samuel Waihenya
(see all)