Disclaimer: We may earn a small commission from some purchases made through affiliate links listed on this blog post. However, any affiliate earnings do not affect how we review services.
With soccer matches televised each and every season through costly cable providers, consumers over the years have looked far and wide for cheaper alternatives to get their weekly footy fix.
Technology has opened up a whole new world of possibilities when it comes to watching live content, as people can stream matches from the comfort of their mobile devices, laptops and tablets with relative ease.
Which leads me onto the following question…
Can you watch soccer on Netflix?
For many years, the video on demand streaming service has offered millions of people greater access to their favourite television shows, movies and documentaries.
But when it comes to a live football offering, things are quite different.
Unfortunately, Netflix does not offer its customers the ability to view live soccer matches through its streaming service, as their business model is primarily skewed towards the production of video on demand content such as shows and movies, as opposed to broadcasting live sporting events.
I'm now going to offer a further explanation as to why this is the case.
Will Netflix ever decide to stream live soccer?
The harsh reality is that Netflix is unlikely to spread their nest into this market segment.
Netflix is a content production company at its very core as opposed to being a live, televised service provider.
What this means is that their overall business model depends on them creating a wide array of engaging content well in advance of it airing.
According to CNBC, the streaming platform announced to its shareholders that it managed to get 76 million households to tune in and watch at least two minutes of The Witcher's debut season in the first four weeks since it was released.
On first thought, you might believe that Netflix would gain a tonne of subscribers if they decided to stream Premier League football.
And that is true in principle.
However, there are some significant opportunity costs involved which ultimately prevent the firm from exploring the aforementioned possibility.
Let's take a quick look at some of these limitations now.
1. Huge cost of technological scaling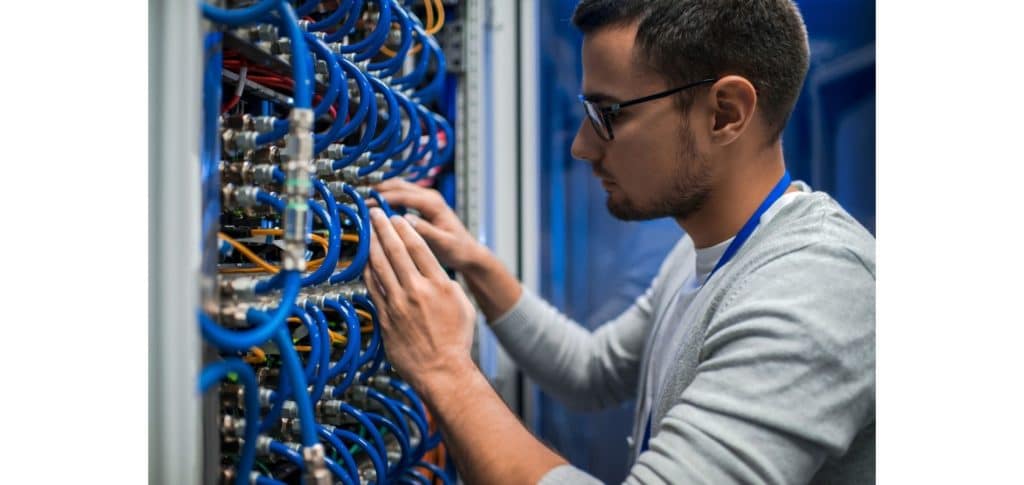 Picture Netflix having exclusive rights to broadcasting the UEFA Champions League final in the United States.
It would be a really messy event.
Due to the fact that there would be so many simultaneous connections to the Netflix content delivery network, there's a good chance that system downtime and server outages will be a common theme on the night.
Obviously, the company can prepare for such a scenario well in advance by beefing up their servers, increasing bandwidth and ensuring more effective load balancing across the board.
But all these improvements come at a huge financial cost, of which they'd have to foot continuously in order to maintain live stream service delivery.
At the end of the day, this bump in overhead liability is likely to slash the profit margins they make on each individual customer, which would leave them with a less than sustainable business model.
2. Increased risk of losing subscribers
This point ties in quite well with the first one.
Consider the possibility of Netflix having a network outage right when a footballer won a penalty in the closing seconds of the Euro 2020 final.
Or imagine a moment where you couldn't get to see a footballer do a knee slide celebration after scoring a winning goal because of a network interruption.
As a paying customer, there's a high chance you'd be annoyed that you can't get to see the aforementioned outcome, which would leave a bitter taste in the mouth.
Scale these scenarios across millions of viewers and you have a massive group of people searching for, and finding, alternative services where they can watch the action without external interference.
Cue the raft of negative press coverage that will ensue as a result of the downtime and Netflix has a gigantic problem on their hands.
One particular case in point was when HBO Max servers went down prior to the finale of popular the popular tv series Mare of Easttown.
Translate such an event over to Netflix and you'll understand why this won't do them any good.
Not only will they be looking at a huge dip in subscriber figures, cancellation numbers may even surpass the amount of new accounts created due to the initial decision to televise live football in the first place!
Legal ways to watch football in different countries
Having talked about why I think Netflix won't offer live football streaming at length, I'm going to quickly provide a few options so you can comfortably get your football fix.
United Kingdom
Sky Sports have – for many years – been the dominant player in the UK market when it comes to televised sports coverage.
They show most of the English Premier League matches as well as games in the EFL Championship, League One, League Two and the Scottish Premiership.
BT Sports broadcasts exclusive coverage of several domestic leagues within Europe, and these include:
German Bundesliga
English Premier League
French Ligue 1
And most importantly, BT Sports show all the UEFA Champions League games too!
Both Sky and BT also share the broadcast of FA Cup and Carabao Cup games, which is great if you prefer watching knockout competitions.
United States
The NBC Sports Group has exclusive coverage rights for Premier League football all the way until the end of the 2021/22 season.
Matches can be viewed on two channels that they've dedicated to football showcasing – NBCSN and CNBC on the odd occasion.
Austria, Germany, Switzerland, Canada and Japan
The lucky inhabitants of all these countries have access to DAZN – which is a dedicated live sport streaming service.
Signing up costs as low as $19.99 a month and you get access to watch loads of intercontinental competitions like the Premier League and UEFA Champions League.
Does Amazon Prime have live football?
Amazon has in fact squeezed its way into broadcasting live football and their Prime service does offer other live sports at a small cost.
Firstly, customers from America can easily tune to catch Thursday Night Football games (American football) through Amazon Prime Video.
However, at the moment only Amazon users residing in the United Kingdom have access to a handful of Premier League matches that usually air over the festive period during the month of December.
Is it safe to watch soccer matches online?
The internet definitely is a jungle.
Which means you have to be careful with the sites that you choose to browse through in order to get your soccer fix.
One of the best ways to guarantee your privacy and protect the identity of where you're located whilst surfing through the internet is to use a virtual private network (VPN).
This is basically gives you an encrypted connection when you use the internet to stream sports like soccer, and that helps to ensure that any sensitive data going between your device and the internet is safely transmitted (when it needs to be).
The last thing you'd want to experience when watching a game is knowing that someone is actively spying on you through your desktop, laptop, tablet or mobile device that you're using to stream soccer, right?
Well, getting a VPN solves that and many more potential problems that come with streaming online without protection.
No pressure to do this now, but if you like you can sign up to a subscription offered by one of the leading VPN providers – NordVPN.
NordVPN is an exceptional provider – which I can personally attest to having used their services for more than a year now.
They're trusted by independent experts like:
PCMag
Forbes; and
TechAdvisor; and
WIRED
More so, NordVPN is also completely safe to use.
When you have a connection dropout, their kill switch feature ensures that your actual IP address doesn't leak when service is interrupted.
Finally, there's no risk to purchasing a NordVPN subscription because the company offers a 30-day money back guarantee to customers.
Ultimately, you can't guarantee your safety online even when you're doing something as innocent as streaming the weekend soccer at home.
You never know who's watching, which is why a VPN is highly recommended to safeguard your browsing.
So, take the leap with NordVPN and see how their protection works for you!
Final thoughts
That brings me to the end of this topic on whether soccer can be watched on Netflix.
In summary…
Netflix has not ventured into sports programming and it is not possible to watch soccer games on the platform because they do not offer availability of live sporting events as a whole. In addition to this, fans using the Netflix service cannot retrieve footage of live matches that they missed through recorded catch-up technology.
But this doesn't mean they don't have any soccer content at all.
I'll leave you with a short video clip of the best football-related programs that are available to watch on the platform.
Latest posts by Samuel Waihenya
(see all)