Lionel Messi's exploits as a soccer player have been talked about for more than a decade.
As fans we continue to marvel at his performances on the pitch, with the Argentinian consistently showing a global audience that he is in fact the best at his craft.
On the other hand, Messi's private life is seldom spoken of.
He supposedly leads a very quiet and private life outside of his profession, so much so that we don't hear much about members of his family or his close friends.
This article has therefore been written to give soccer fans a little bit of insight into the lives of one of his children – Ciro Messi Roccuzzo.
If you didn't already know, Lionel Messi is a father!
More so, he's been with his wife Antonela Roccuzzo for more than ten years.
Anyway, let's now delve deeper into the topic of Ciro Messi Roccuzzo and learn how the young boy takes after his famous father.
Who is Ciro Messi Roccuzzo?
For starters, Ciro Messi Roccuzzo is the son of Lionel Andrés Messi and Antonela Roccuzzo.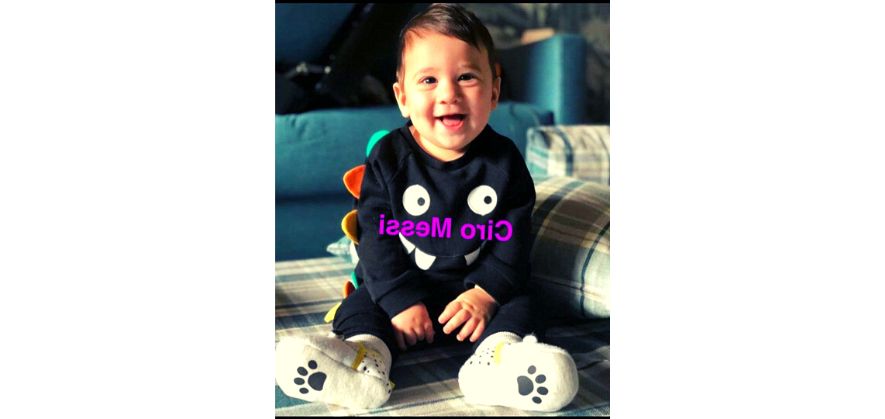 He is the last-born child of the Messi family and has two older siblings in Thiago and Mateo.
The young boy does bear a striking facial resemblance with his father, although it's too early to tell whether that similarity in appearance will continue to exist later on in his life, especially as he matures into a teenager and eventually an adult.
How old is Ciro Messi Roccuzzo?
Messi's last-born son is currently four years old, having been welcomed into the world on the 10th of March in 2018.
Here's a heart-warming picture of the baby boy taken right after he was born in the hospital: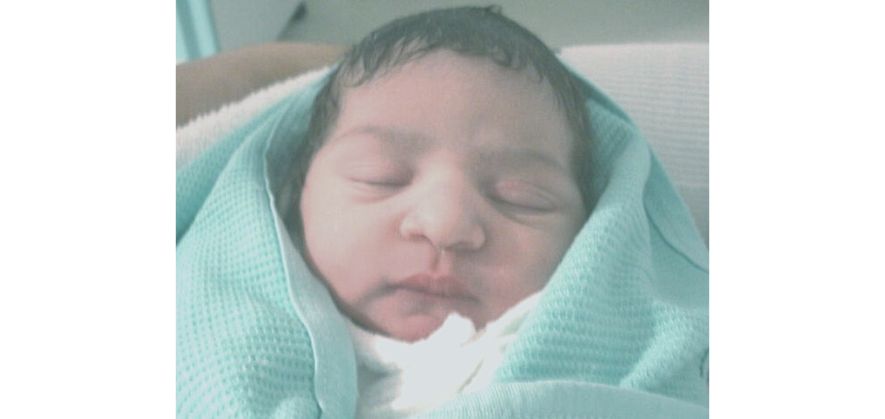 At the age of four, there's a good chance Ciro has already begun his educational development through being introduced to formal schooling.
He could be about to make his first strides into pre-preparatory school considering the fact that most kids should be enrolled by the time they reach the age of five.
So, by now, Ciro Messi will probably have attended kindergarten for a fair amount of time.
Can Ciro play soccer like his father?
It's still way too early to tell whether Ciro will follow in his father's footsteps as a professional soccer player.
After all, the young boy needs time for his bines and muscles to fully develop!
However, you can be quite sure that Lionel Messi himself would take an active role in supporting Ciro should he have the ambition of becoming a professional player in future.
What is the social media theory about Ciro Messi Roccuzzo?
Unfortunately, there are times when being in the limelight as a professional soccer player can attract harsh criticism and unpleasant gossip.
Once upon a time, Messi's youngest son was the target of a terrible conspiracy theory.
Many people on social media believed a that Ciro did not exist due to the fact that he wasn't present in the family's photos that Lionel and his wife Antonela shared on social networks.
And if that falsity wasn't enough, some went as far as saying that Messi's other son Mateo was a demon who had absorbed Ciro using some form of spiritual ritual.
Can you believe that?
The story quickly went viral and the confirmation bias brought about by Ciro not being present at his father's court ruling along with his other two brothers really escalated the popularity of the theory to unprecedented levels.
However, the good news is that Messi's wife quickly dispelled the theories by explaining that her youngest son was always asleep whenever family photos were being taken.
Case closed!
Since then, Ciro now appears in the pictures that the family post on their social channels, such as the one you can see below: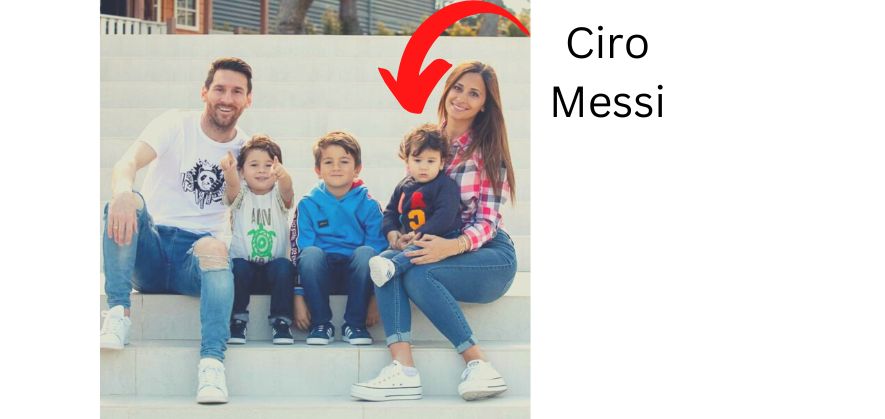 Who are Lionel Messi's other children?
In addition to Ciro, Messi has two other sons called Thiago and Mateo.
The two eldest children already love to play soccer, so the world will definitely keep an eye on whether the boys will be capable of making the step up to becoming professional athletes.
What's really good about their chances of making it at the highest level is the fact that Lionel Messi has already enrolled Thiago and Mateo in Paris Saint Germain's very own soccer academy.
This clearly shows his own commitment to ensuring that his sons get the best opportunities to play this sport at the pinnacle of its competitiveness.
On a separate note…
When Lionel Messi was still playing for Barcelona, he observed that Thiago had begun to take a keen interest in his performances, especially when the Spanish side performed below their usual standard during a fixture.
Here's a quote from the legend himself which talks about how Thiago is quick to dish out criticism of his Dad:
"Thiago understands more because he is older and discusses everything about the game. I already have a couple of criticisms [from Thiago]. He follows Barcelona, La Liga Santander and the Champions League. He likes it, asks questions, reports and he tells me when things are not so good."

Source – 90min.com
Final thoughts
That brings us to the end of this informative post that's discussed the life of Lionel Messi's son – Ciro.
For more Messi-related content, have a look through the rest of our blog as we have posts on:
If you enjoy the content that I create and would like to buy me a coffee, then I'd really appreciate it!
Any money that I earn through this donation will be re-invested into more content for this website.
Additionally, by sending in a donation you'll also receive a copy of my recently released 190+ page eBook on Soccer Ball Care, as well as be subscribed to our mailing list where you'll be regularly informed on the latest developments concerning the Soccer Whizz blog.
Latest posts by Samuel Waihenya
(see all)