Not many people know or understand the magnitude of the "corner taken quickly" moment in soccer.
For those new to the game who may be reading this, there's a lot of context that you need to grasp.
But that's what this article is for in the first place.
So, let's get right down to it by setting the scene.
The UEFA Champions League – Europe's most prestigious soccer competitions – is in full swing as teams compete in the knockout stages of the tournament.
Two massive clubs in Liverpool and Barcelona face off at Anfield in the second round of the semifinal, with the Catalan giants holding a massive three-goal advantage garnered from their emphatic win at the Camp Nou about a week earlier.
The winner would go on to win a place in the final of the competition, leaving them one step away from ultimate glory in the sport.
Barcelona had the advantage having won the previous tie by three goals, but little did their players and coaches know that the tide was about to turn against them.
A few people expected a comeback from the English side in the 2nd leg, but the probability of Liverpool clawing back from such a deep deficit was quite improbable.
However, it was made clear that very night that a Jurgen Klopp led team should never be underestimated.
This was the fixture where one of soccer's most iconic moments was born.
Corner taken quickly is a famous statement made by Steve Hunter – commentator of Liverpool's in house television channel called LFCTV – as he was surprised by Trent Alexander Arnold's speed of thought to take a swift set piece that resulted in Divock Origi netting a decisive goal that knocked out their opponents Barcelona and cleared Liverpool's path to the Champions League final.
Here's a quick look at the action which sealed the win for the English side:
Now, if you utter this phrase to a Barcelona fan, you can be sure that they'll dish out a facial expression mainly characterized by disgust.
Or they'll simply roll their eyes at you and move along as if they'd never met you before!
Was the corner taken quickly moment planned?
This fantastic sequence of events certainly wasn't choreographed on the Liverpool training ground at Melwood.
You see, Trent Alexander Arnold is a very creative player.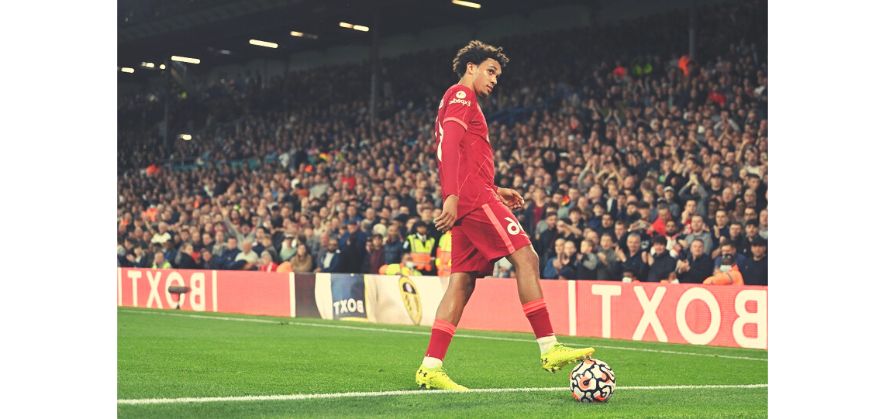 He's widely regarded as one of the most talented right backs of his generation, and it was great to see him improvise at such a critical time in the match.
In the 79th minute of the game, the Liverpool man looked to be walking away from the corner flag to let his approaching team mate Xherdan Shaqiri curl an in swinger into the penalty area.
But Trent Alexander Arnold spotted Divock Origi beginning to make a darting run across the opposition box.
And in a matter of seconds, the Englishman swiftly turned around and whipped in an inch-perfect cross that Divock Origi met cleanly with his right foot.
Needless to say, the ball ended up in the back of Marc-Andre ter Stegen's net, which meant Liverpool had taken a 4-3 aggregate lead going into the closing minutes of the semifinal fixture.
It was an immensely pivotal moment for Liverpool, who held on to defeat Barcelona and mark one of the most astonishing comebacks that soccer has ever seen in a game of such magnitude.
Liverpool then went on to win the UEFA Champions League final against Tottenham Hotspur, with goals from Mohamed Salah and the man of the corner taken quickly moment – Divock Origi.
Who said corner taken quickly?
The man who birthed the corner taken quickly meme is none other than Liverpool's in-house commentator – Steve Hunter.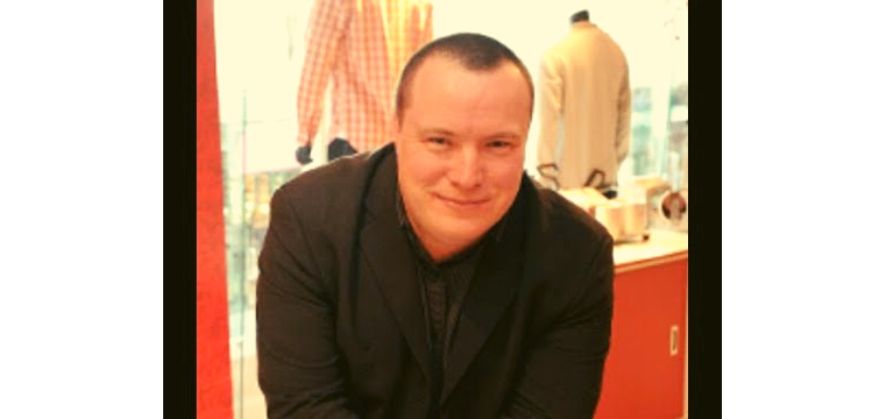 Steve has been reporting on Liverpool fixtures for over 28 years and his fiery passion for the game almost seamlessly intertwines with his life.
Here's what he had to say about that special night at Anfield:
"It was just an incredible night, probably for me in terms of my job the second-best night commentating on Liverpool of all time, but Anfield is all about creating these moments. I do get a lot of people shouting that [i.e. corner taken quickly] to me, especially when I was fortunate to travel on the US tour last summer, but it's incredible, to be honest, and it's hard to put into words. I just grin and get a bit emotional when they say that."

Source – The Liverpool Offside
You can have a quick look at the footage below, which shows his immediate reaction to the play where he coined the corner taken quickly phrase:
Corner taken quickly – a look from all angles
As a soccer fan, you'll likely appreciate this play the more you look at it.
It teaches an important lesson on the need to remain alert at all times even when the ball isn't actively in motion.
Barcelona players certainly learnt that the hard way!
Check out the video below as it expertly dissects exactly how Trent Alexander Arnold managed to rapidly react in response to the attacking situation which was unfolding:
Final thoughts
That's a wrap!
Reading through this article should have educated you on the origins of the corner taken quickly meme.
You'll now have a fine understanding of why the moment was such a pivotal one in soccer history.
Furthermore, you'll also have gained insight into why Barcelona fans would probably scowl at you if you were to ever utter the phrase in their midst!
For more interesting soccer content, you can have a look through some of our other blog posts like:
If you enjoy the content that I create and would like to buy me a coffee, then I'd really appreciate it!
Any money that I earn through this donation will be re-invested into more content for this website.
Additionally, by sending in a donation you'll also receive a copy of my recently released 190+ page eBook on Soccer Ball Care, as well as be subscribed to our mailing list where you'll be regularly informed on the latest developments concerning the Soccer Whizz blog.
Latest posts by Samuel Waihenya
(see all)