A lot of soccer players lead a flashy lifestyle.
From buying the fastest and brightest colored cars, to holidaying at extravagant destinations and eating the finest culinary dishes.
Even more so, these athletes like to decorate their bodies with ink art.
You probably come across more soccer players who have tattoos these days than those who don't.
In fact, off the top of my head at this moment, I can only think of Manchester City's defensive midfielder Rodri as the one of the few professional soccer players who doesn't have any tattoos marked on his body.
However, there's another really famous soccer player who also decided against this form of body art.
Cristiano Ronaldo doesn't have any tattoos inked onto his body. The Portuguese forward cites his blood and bone marrow donation responsibilities as the reasons for choosing not to get inked.
Now, let's expound upon this in more detail.
Reasons why Ronaldo refuses to get body tattoos
It's quite surprising that the world's most famous and marketable soccer athlete doesn't have any form of tattoo art on his body.
You'd naturally expect a player who has access to vast sums of financing and a wealth of talented tattoo artists to have some form of memorable pattern or symbol inked onto his skin.
But oddly enough, this isn't the case with Ronaldo.
Cristiano Ronaldo personally chooses not to have tattoos, and for very noble reasons which will be explained below.
1. Blood donation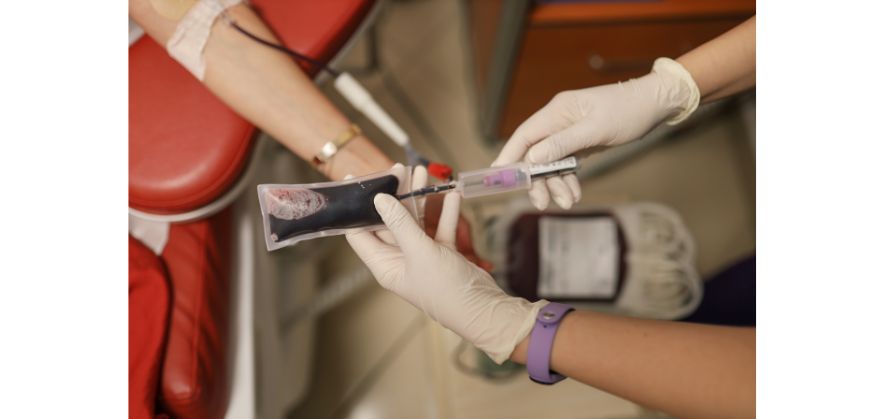 Ronaldo is a regular blood donor!
The Manchester United striker is so devoted to regularly giving out portions of his blood to help the less fortunate in society, that he chooses to abstain from having any tattoos.
Here he is giving out a sample in 2017:
Obviously, people with tattoos on their bodies can donate blood just like anyone else, but they stand a greater risk of picking up an infection the closer their date of inkage is to the time they choose to donate.
Guidelines from the United Kingdom's National Health Service (NHS), state that blood donors have to wait four months after getting a tattoo or skin piercing before being able to donate once again.
This point is also echoed by the Red Cross, who also cite the risk of infection as why a four moth precaution must be taken.
So, the science backs this up.
And Ronaldo himself also reveals that his blood donating habits are the primary reason for not having tattoos:
"I don't have tattoos so that I can donate blood more often"

Source – Diretta News
2. Bone marrow donation
In addition to donating blood, Ronaldo also donates part of his bone marrow, which is another reason why tattoos are a no-go zone for the player.
Back in 2011, the son of Ronaldo's former Portuguese team mate – Carlos Martins – was sadly diagnosed with leukemia, which meant that he would need regular blood and bone marrow transfusions.
At the time, this was a very rare blood disease.
Ronaldo took it upon himself to help and that's when he decided to give a bone marrow donation.
He talks about this decision in 2013:
"I did it many years ago and if I had to do it again, I would, because this is a very serious disease for many children and we need to help them…It's a simple process and then you feel happy because you know you are helping another person."

Source – Inside World Soccer
The world's most charitable sports person clearly has a knack for giving back to communities and people in need, so it's clear to see why he uses his tattoo-less body to make the earth a more habitable place.
Final thoughts
That wraps up everything we have to say in this piece!
Ronaldo is undoubtedly a flashy athlete, as he likes to show his skill on the pitch and display the rich life that he enjoys off of the field.
But even then, he still manages to give back through less glitzy and glamorous undertakings such as not having tattoos on his body, in order to frequently take part in charitable work like blood donations.
Ultimately, that is very commendable on his part.
We'll leave you with a video which summarises the article topic:
If you've enjoyed reading through this piece, then check out our other articles that discuss some of the things Ronaldo is involved in.
Such as:
If you enjoy the content that I create and would like to buy me a coffee, then I'd really appreciate it!
Any money that I earn through this donation will be re-invested into more content for this website.
Additionally, by sending in a donation you'll also receive a copy of my recently released 190+ page eBook on Soccer Ball Care, as well as be subscribed to our mailing list where you'll be regularly informed on the latest developments concerning the Soccer Whizz blog.
Latest posts by Samuel Waihenya
(see all)