Kylian Mbappé is one of soccer's most popular stars today.
The Frenchman is probably regarded as France's biggest national figure, as he played a pivotal role in steering the nation to FIFA World Cup victory in 2018.
From then on, his stature within the game and outside of it has climbed to stratospheric heights.
People often dish out comparisons between the current Mbappe-Haaland era and the past Ronaldo-Messi era, and rightly so!
You'd struggle to name a better soccer player than Mbappé today, particularly because Ronaldo and Messi look to be past their magisterial primes.
But Mbappé isn't superhuman.
He's a sports athlete just like any other; he eats food just like us and takes a shower in the same way that we do after intense physical activity
And in the same vein, he comes from a family too.
Which begs the important question – does Kylian Mbappé have a brother?
Let's get right to the brass tacks with an answer…
Kylian Mbappé does in fact have a brother – a fifteen-year-old called Ethan Mbappé Lotin. He is a soccer player that plays as a midfielder for Paris Saint Germain. Kylian also has another older yet adopted brother called Jirès Kembo Ekoko, who recently retired from playing professional soccer.
Who is Ethan Mbappé?
Ethan Mbappé is the younger brother of French sensation Kylian Mbappé.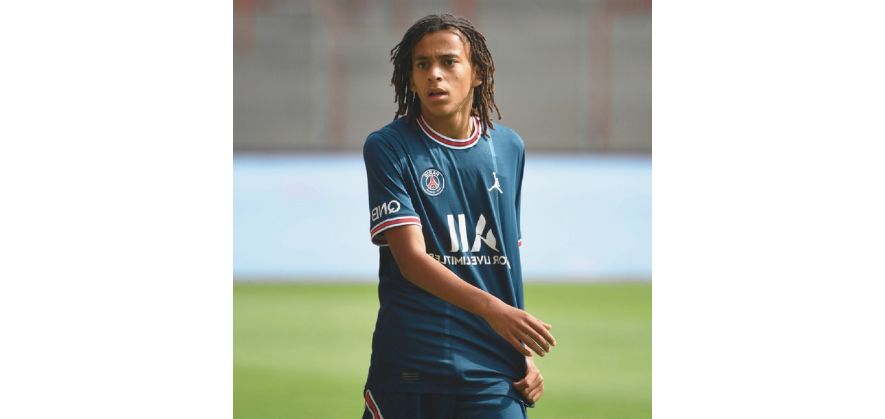 The youngster currently plies his trade with the same team that his older sibling does, so you can be sure that they'd bump into each other at the Paris Saint Germain training ground from time to time.
However, because Ethan is part of the Paris Saint Germain youth set up, they don't play together often apart from when they're away from club facilities.
Ethan Mbappe was born in a French town called Montreuil, to an Algerian mother and a Cameroonian father.
He decided to follow the professional footsteps of his older brother Kylian by joining the AS Bondy soccer team in 2015.
And after a period of two years honing his talent at AS Bondy, Ethan Mbappé joined his brother Kylian at Paris Saint Germain in the same transfer window where the latter joined the Parisian team on a season-long loan from AS Monaco.
Is Ethan Mbappé a good soccer player?
Obviously, Ethan Mbappé must be a ridiculously good soccer player if he was recruited by Paris Saint Germain.
There's actually a staggering statistic that says out of all the children who join soccer academies at the age of nine, less than one percent of them make it as a professional player at any level.
What that means is that if Ethan Mbappé is being selected to play for Paris Saint Germain at youth level, then he certainly has a high level of skill and talent.
However, it does remain to be seen if he'll make the step up to being a full-time professional just like his brother Kylian.
This also raises another pertinent question…
Could Mbappé's younger brother be better than him at soccer?
If Ethan Mbappé is a good soccer player, then it's only natural to ask whether the youngster could be better at the game than his brother, right?
Well, this one is pretty easy to answer.
At the moment Ethan is not yet at the level of ability that Mbappé currently possesses.
His older brother Kylian is not only stronger and faster, but he also has a more experienced head on his shoulders having played lots of competitive league and cup games for club and country.
Here's a video which digs deeper into this topic:
Is Kylian Mbappé the oldest sibling?
Kylian Mbappé is not the oldest sibling within his family.
That title is given to Kylian's adopted brother – Jirès Kembo Ekoko – who is 34 years of age having been born in the January of 1988.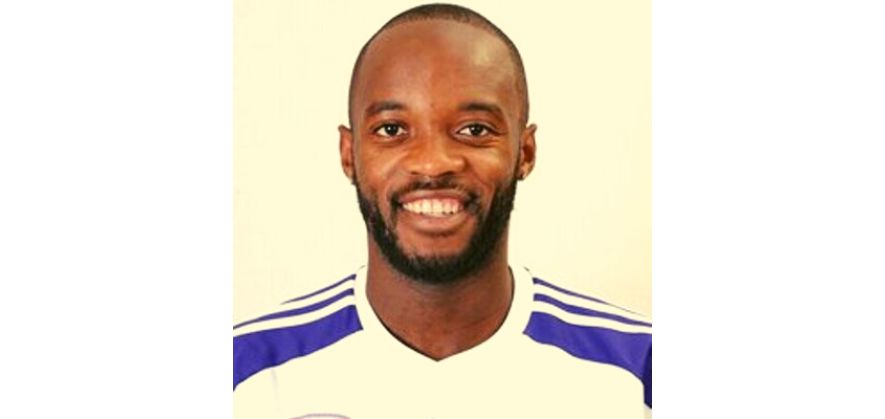 Kembo Ekoko was born in Kinshasa – the capital city of the Democratic Republic of Congo – and moved to France when he was only six years.
His parents sent him there for education purposes, as is the case with most African parents who want their child to have a better upbringing abroad.
When he arrived in Europe, he settled down to live in a town called Bondy with his uncle and older sister.
From there he was adopted by the Mbappé family and the rest is history.
He was also a talented soccer player himself, having represented the likes of:
Stade Rennais;
Bursaspor; and
Al Nain
How many brothers does Mbappé have?
One plus one equals two!
Kylian Mbappé has two brothers – one by blood (i.e. Ethan Mbappé) who is younger than him and another through adoption (i.e. Kembo Ekoko) who is significantly older than him.
Wrap up
That marks the end of this article on the Mbappé family tree!
Hopefully you'll have found it quite insightful to read.
If you're interested in reading similar content, then check out the following article topics:
If you enjoy the content that I create and would like to buy me a coffee, then I'd really appreciate it!
Any money that I earn through this donation will be re-invested into more content for this website.
Additionally, by sending in a donation you'll also receive a copy of my recently released 190+ page eBook on Soccer Ball Care, as well as be subscribed to our mailing list where you'll be regularly informed on the latest developments concerning the Soccer Whizz blog.
Latest posts by Samuel Waihenya
(see all)