Disclaimer: Soccer Whizz is a participant in the Amazon Services LLC Associates Program, an affiliate advertising program designed to provide a means for sites to earn advertising fees by advertising and linking to Amazon.co.uk (source: Section 5). As an Amazon Associate I earn from qualifying purchases. This blog also earns small commissions from ShareASale affiliate links placed within the article.
Alisson Becker is widely regarded as one of the best goalkeepers in soccer, having amassed a massive global reputation through consistent performances for his former club AS Roma and his current employer – Liverpool FC.
The Brazilian shot-stopper joined the Premier League giants from the Serie A side in 2018 for a sum of £66.8 million, making him the world's most expensive goalkeeper.
But the details of his move to Anfield and his rise to the pinnacle of the sport (i.e. UEFA Champions League, Club World Cup and Premier League titles) aren't what the readers are here for.
You see, lots of people that watch soccer see goalkeepers like Alisson – or other outfield players for that matter – performing well on the biggest stage and they draw inspiration; seeking to emulate the professionals in how they behave on the pitch and even through what they wear!
That's why this article has been written to answer the pertinent question of what goalkeeper gloves the veteran goalkeeper Allison uses.
So, let's get straight to the point…
Allison Becker dons a white and red colour variation of the Nike Vapor Grip3 goalkeeper gloves, as he could be seen wearing them in a recent Premier League fixture of the current 2021 – 2022 campaign.
Want to see the proof?
Take a look at the Twitter post that I've embedded below:
You can clearly see that this photo – dated on the 12th of March 2022 – was meant to appreciate the effort that Alisson put in to preserve the clean sheet that helped ensure a hard-fought win for Liverpool over Brighton at the latter's Amex Stadium.
Right, with that out of the way, I'm now going to talk about what makes these gloves so special.
Features of Alisson's Nike Vapor Grip3 goalkeeper gloves
This makes sense to discuss because there's plenty of evidence to suggest that Alisson has been wearing these gloves since 2020!
If he's been sporting them for that considerable length of time then surely they must be of good quality, right?
Well, let's dig into that.
1. Foam placement for extra grip
The goalkeeping position is a role that demands a lot of confidence.
Your teammates need to be able to rely on you to catch the ball without dropping it, because it falls into the path of an opposition attacker that could lead to an unnecessary goal being conceded.
These gloves equip the players between the posts with extra grip, as foam technology has been embedded into various areas of the glove structure which makes holding onto the ball much easier.
Foam padding wraps around the thumb areas, as well as the forefingers and so-called "pinkie fingers".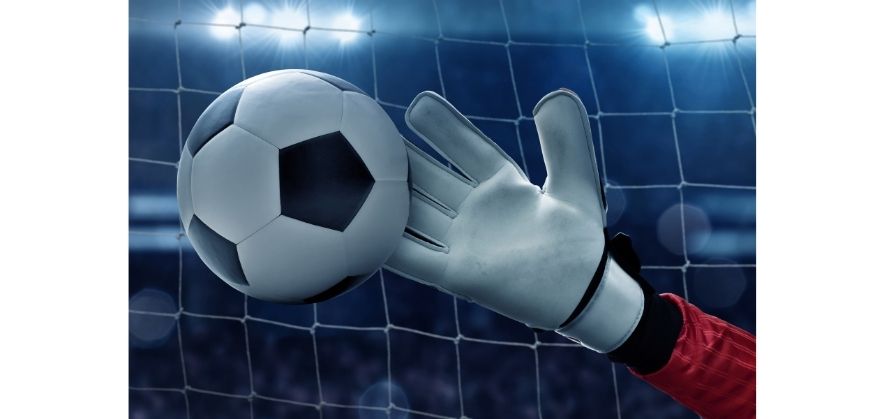 Now this is really important, as the difficulty in claiming aerial balls is significantly reduced.
Picture yourself jumping up to grab a soccer ball and using the tips of your fingers to solidify your grasp on it.
The foam makes this task so much easier, take it from me!
Additionally, I spoke about the use of foam padding within my article on what goalkeeper gloves are made of, and from there you'll note that it also has a cushioning effect that serves to give players comfort and protection from fiercely struck shots.
Ultimately, the Nike Vapor Grip3 gloves achieve top marks in this area.
In fact it's no wonder that the word "grip" is used in the product name!
2. All Conditions Control (ACC) technology
This one's pretty simple.
ACC technology gives goalkeepers the control they need, no matter which environment or pitch conditions they're playing in.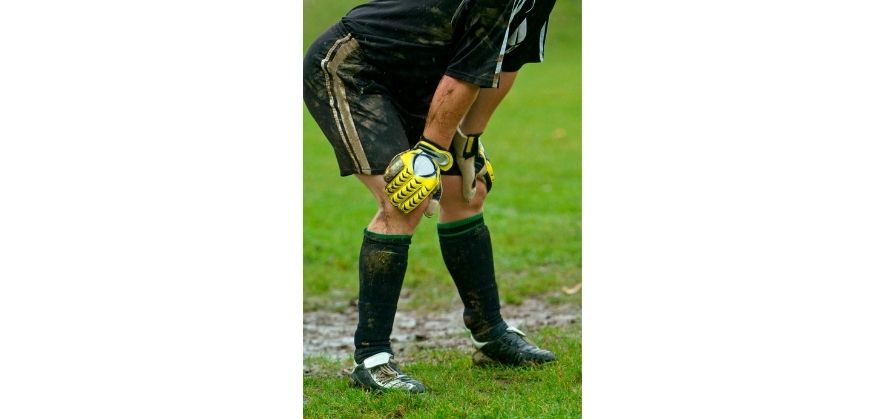 Nike unveiled this mechanic in a brief press release that occurred in 2012, although they only started rolling it out on their range of soccer cleats which were being manufactured at the time.
Here's are direct excerpts from the hyperlink above, which outlined the technology's initial purpose:
"Nike All Conditions Control (ACC) technology allows the boot's surface to maintain the same level of friction, touch and control on the ball in wet and dry conditions.

It ensures the surface of the boot upper delivers consistent friction between boot and ball in wet weather conditions allowing the player an assured touch similar to the feel of the ball in dry conditions."

Source – Nike News
In a similar fashion, this technology provides goalkeepers a consistent feel of the ball when playing in the rain; the same sort of grasp that they should expect when they catch a soccer ball on a bright summer's day.
So, it's something quite revolutionary, especially in the sense that goalkeepers wearing these gloves no longer have to cater towards the conditions of the playing surface by allocating preparation time for things like diving routines on wet grass.
3. Strategically positioned wrist strapping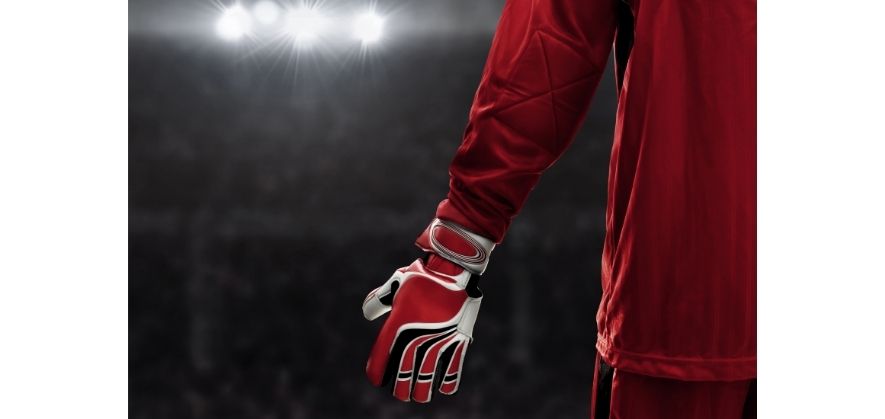 One of Nike's greatest innovations with this pair of gloves was their decision to lower the position of the adjustable wrist strapping.
Think about this for a second.
Whenever you wear a pair of goalkeeper gloves, you have to tighten that strap that rests on your wrist so that your gloves won't fall off as you play.
But what tends to happen is that this wrist strapping interferes with a goalkeeper's natural hand movement, because it's typically located right at the connecting joint area that connects the rest of the lower arm with your hand.
With these Vapor Grip 3 gloves, that problem ceases to exist.
Your hand can move freely as the adjustable strapping rests beneath the actual wrist area, and such comfort gives massive gains particularly when it comes to a goalkeeper's overall flexibility.
You'll be able to get a stronger hand onto the soccer ball when making parries and catches, as the strapping isn't restrictive or a major impediment towards your ability to perform.
Video review of Alisson's Vapor Grip3 gloves
It's all well and good talking about the redeeming qualities of a product, but it's even better when readers get to see the item in action!
Here's a short clip that takes you through the playing experience they provide:
The review strongly suggests that these are the greatest goalkeeper gloves that Nike has to offer at this moment in time, which says quite a lot about their quality!
Where to buy Nike Vapor Grip3 goalkeeper gloves
There are two places where you can get your hands on the goalkeeper gloves that Liverpool's number one goalkeeper – Alisson Becker – uses.
I'll cover each retailer in turn.
ProSoccer.com
Pro Soccer are an American-based store that sell all sorts of soccer-related gear, such as:
Soccer cleats;
Insoles;
Shin guards;
Soccer balls; and
Apparel
They've got three fantastic looking colourways of the Nike Vapor Grip3 to choose from.
So, you can take your pick by clicking on the images below, as you'll be redirected to the relevant product listing.
Amazon
We all know about the retail behemoth that is Amazon.
They sell almost everything a human being could possibly think of these days!
You can pick up Nike Vapor Grip3 gloves from them as well, although their colour options are not as flexible because they've only got black and total orange/hyper crimson variations in stock.
Anyway, I'll leave you to it:
Wrap up
This article has given you a bit of insight into a specific brand of Nike goalkeeper gloves.
But the reason why you landed here was because you were curious enough to find out what goalkeeper gloves the Liverpool goalkeeper – Alisson Becker – uses.
So, just to recap…
Alisson wears the Nike Vapor Grip3 gloves when he represents Liverpool in domestic and intercontinental competitions. He has been wearing this brand of gloves, with minor modifications to its design, since debuting them in a derby match against local rivals Everton in the 2020 – 2021 league campaign.
If you've enjoyed this article you can also check out a similar post on the goalkeeper gloves that Alisson's Brazilian compatriot – Ederson – wears during games.
Or alternatively, check out the goalkeeper gloves that Manchester United's David de Gea usually wears!
Lastly, even the goalkeeper gloves that Keylor Navas uses are worth checking out 🙂
If you enjoy the content that I create and would like to buy me a coffee, then I'd really appreciate it!
Any money that I earn through this donation will be re-invested into more content for this website.
Additionally, by sending in a donation you'll also receive a copy of my recently released 190+ page eBook on Soccer Ball Care, as well as be subscribed to our mailing list where you'll be regularly informed on the latest developments concerning the Soccer Whizz blog.
Latest posts by Samuel Waihenya
(see all)