Manchester United and England defender Harry Maguire finds himself in the news headlines these days for all sorts of reasons.
For starters, the player can be quite an attacking asset at the opposite end of the field.
Through his massive frame, Maguire is often able to get on the end of deliveries from set piece situations.
Conversely, he has a knack for making mistakes on the soccer field which put his team mates under unnecessary pressure and lead to goals being conceded to the opposition.
Maguire's error-proneness has contributed to Manchester United coach Erik ten Hag dropping him from the preferred starting eleven, so he now finds himself rooted to the substitutes bench for the vast majority of games.
But Maguire's performances on the pitch aren't the topic of concern in today's article.
Instead, we'll be looking at the Harry Maguire meme, covering what it is and how it came to be.
To quickly summarize…
The Harry Maguire meme is a photo that can tell multiple stories. It shows the England player casually speaking to his partner Fern Hawkins after the team's win against Sweden in the 2018 FIFA World Cup quarter-finals.
Read on to get the full picture.
What is the origin of the Harry Maguire meme?
Some photos are simply so iconic.
A quick snap of Maguire taken after England's two-goal victory over Sweden in the quarter finals of the 2018 FIFA World Cup fits the aforementioned description perfectly.
You see, going into this game there was a lot of expectation on the England players to perform for their country after decades of disappointment at international level.
So, when the team managed to win courtesy of a powerful header from Harry Maguire and another goal from Dele Alli, social media in England burst into a frenzy.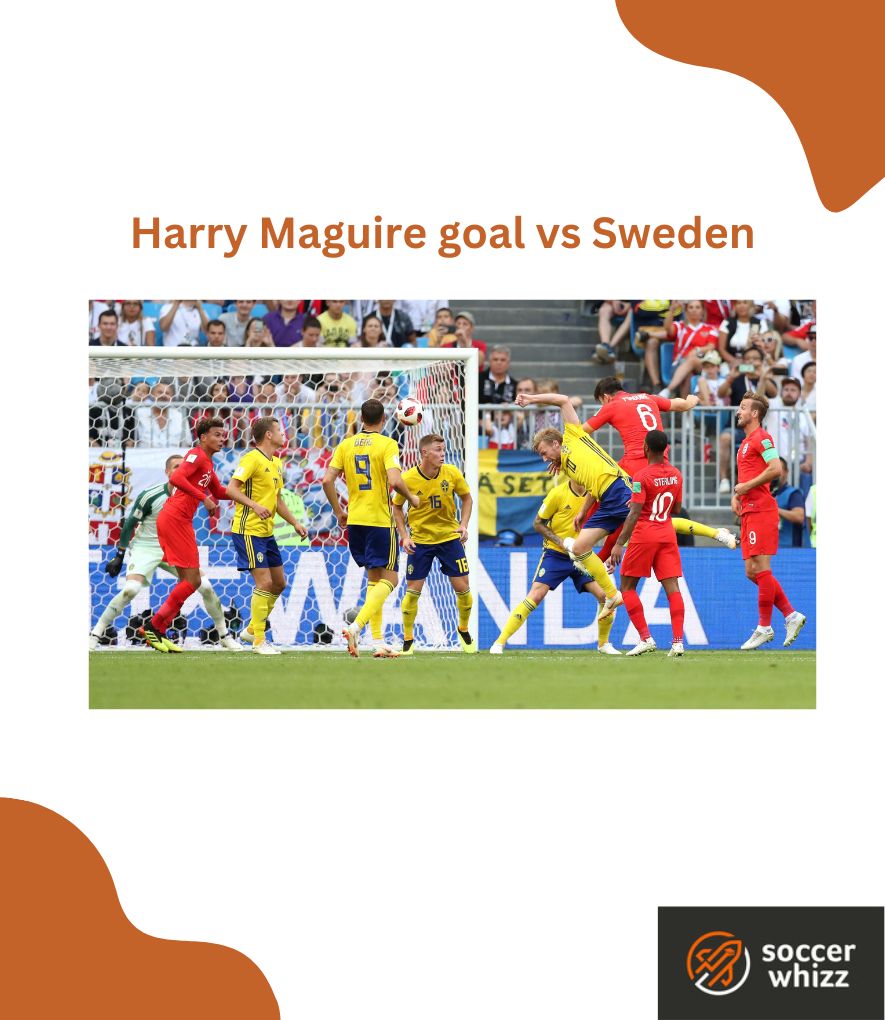 This was led by Harry Maguire's team mate Kyle Walker, who took to social media to create the narrative that Maguire was boasting about his performance, due to the fact that he opened the scoring in the match.
With a rather smooth looking posture, Maguire appears to be engaged in simple conversation with his partner after the match had finished.
But his team mate Kyle Walker captions the photo in a more playful way, as you can see below: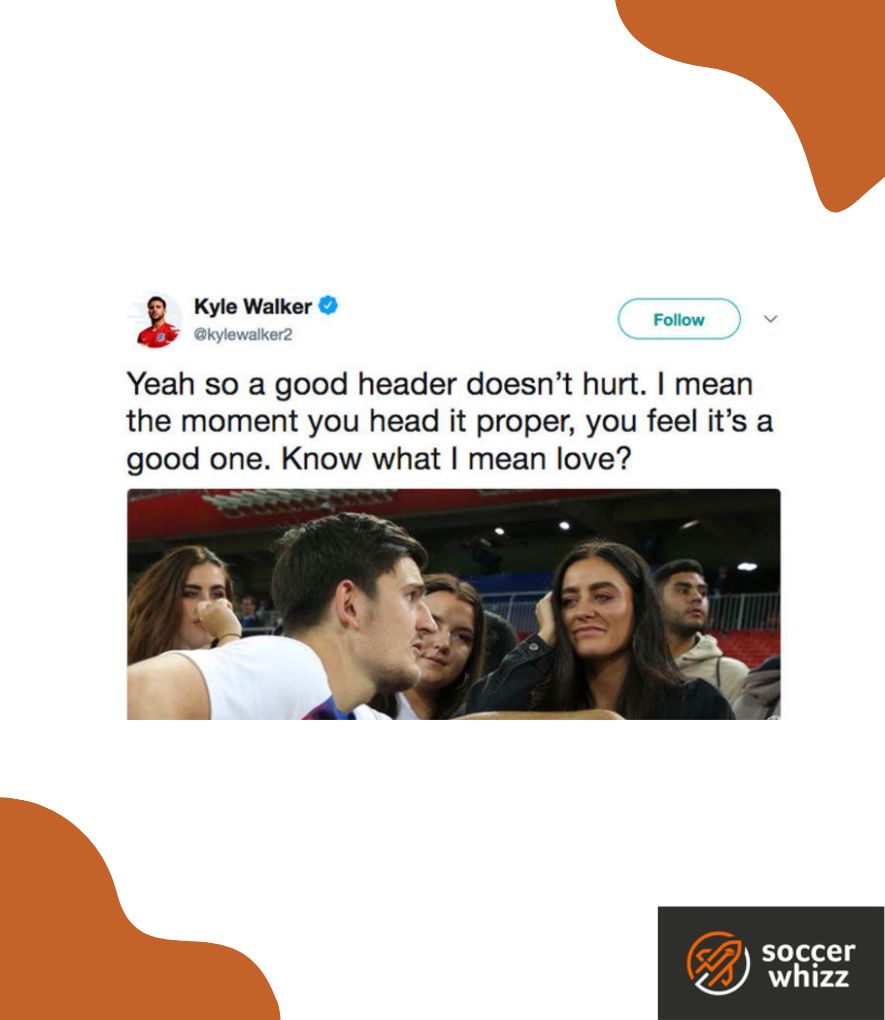 It's quite clear to see how putting out such a tweet could cause a wave of positive reaction on social media.
Fans who follow Kyle Walker would then get creative and make up their own interesting captions which try and interpret what Maguire was telling his partner.
And once that wheel spins, there's no coming back!
Even Maguire himself got in on the action, insinuating that his partner should tell the neighbors to put the dustbins out for collection by the garbage company, due to the fact that neither himself or Fern Hawkins would be physically present at their residence in England to do this themselves.
Here's a picture to that effect: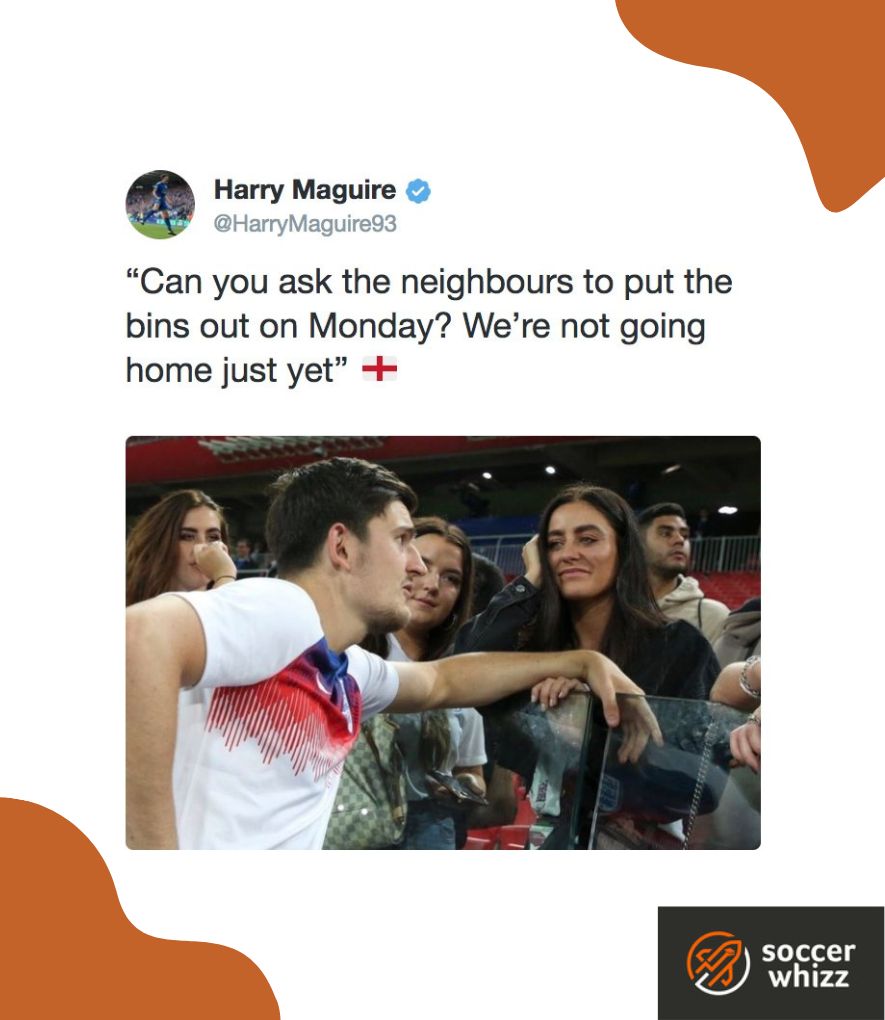 It's a very neat quip that encapsulates a fascinating part of English culture – where home owners remove their trash on a particular day for the garbage company who do residential collections and disposals – so you can now see why the photo was such a hit as soon as it was published.
Why is Harry Maguire considered a meme?
These days it's quite unfortunate to see Harry Maguire labelled as a meme for the wrong reasons.
After an altercation with police in Greece that saw him taken into custody temporarily, Maguire's performances for his club side Manchester United took a massive tumble.
Consequently, fans of other teams were happy to see Maguire struggle to perform on the pitch, which is where the perception of Harry Maguire began to shift from him being seen as a solid defender to a mistake-prone player who regularly contributes to losses for his own team.
Here are a couple of specific reasons why Maguire has become more of a laughing stock than a respected professional today:
1. Lack of pace
Harry Maguire is very slow off the mark.
Now it's important to note that he's never been the quickest soccer player with an exhilarating level of pace.
But the fact that he's unable to accelerate well enough to cover the threat of onrushing attackers has heavily contributed to his status as a meme ironically rising almost stratospherically.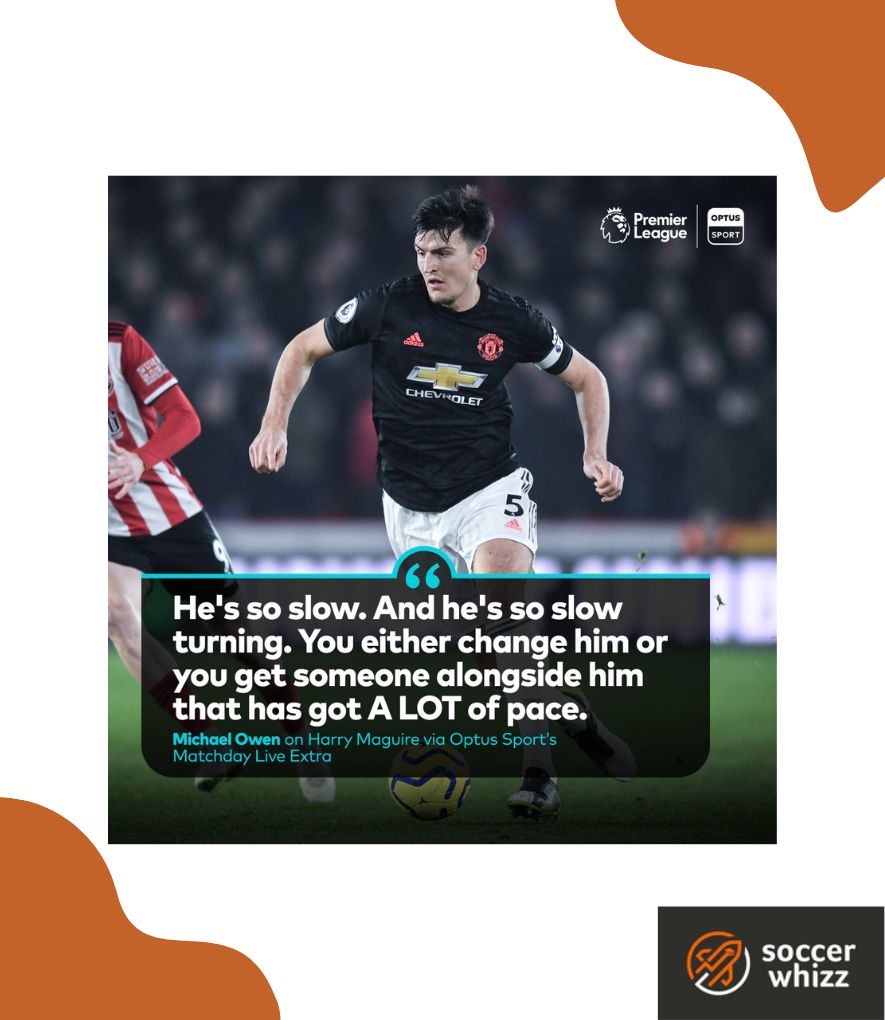 Take a look at this video footage of former Southampton striker Armando Broja driving past him in a short foot race.
Maguire is so slow on the turn that he loses track of where his opponent is, which gives Broja a free run through on goal.
Fortunately for Maguire and his team, Broja couldn't capitalize on this opportunity.
2. Poor concentration
Another factor that turns the perception of Harry Maguire into more of a meme with each passing day is his inability to remain focused during games.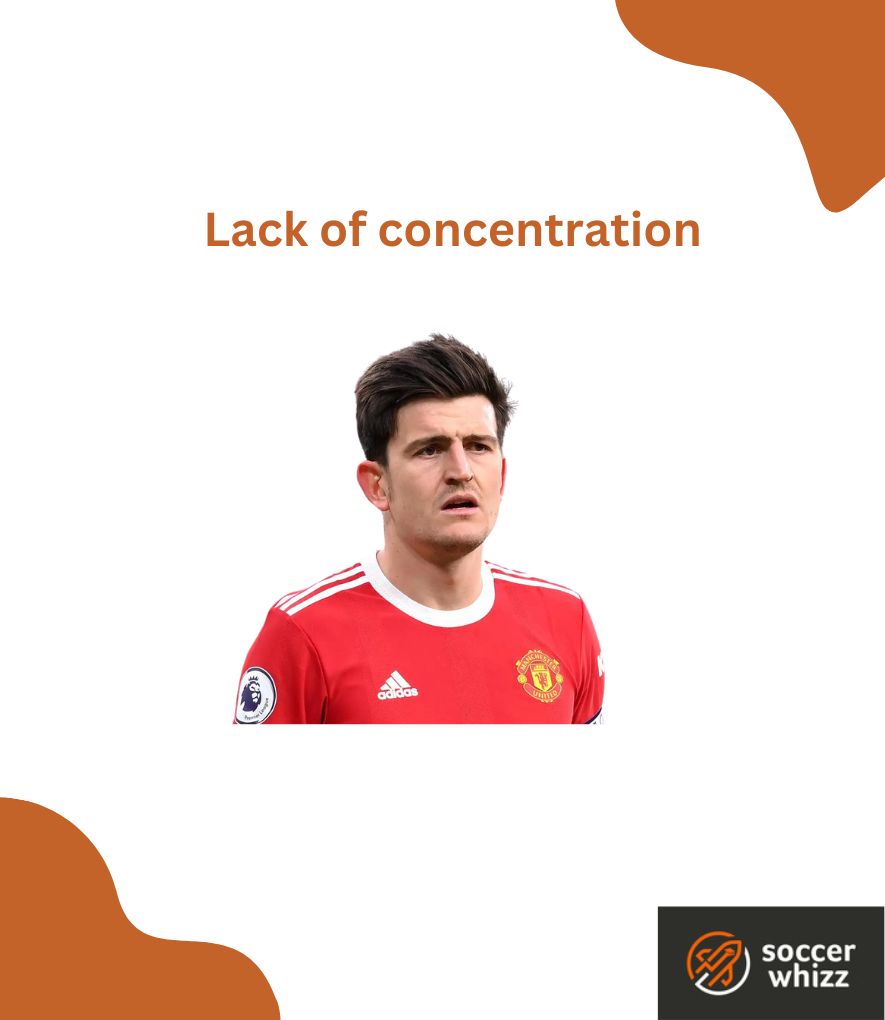 There are clips of Maguire aimlessly dawdling with the ball in possession before losing it or making a stray pass.
For example, have a look at the plays below and notice how Maguire gives away the ball to the opposition.
It must be so frustrating for Manchester United supporters to see, yet fans of other clubs revel in the inconsistency and error-prone nature of Maguire's displays.
Ultimately, this contributes to him being viewed as a "meme" player who consistently makes the headlines for negative aspects of his performances.
Conclusion
Harry Maguire is widely seen as a meme in today's soccer circles.
Despite the fact that the player captains Manchester United – one of the biggest teams in England – he is seen as a massive liability by fans of other teams.
What's so sad is that fans of opposing teams love to see Maguire in the starting eleven, because they anticipate his presence will lead to defensive lapses and mishaps that can be effectively capitalized on.
Anyway…
This article has looked at all elements of the Harry Maguire meme and how the picture of his ability has been spun from being largely positive back in 2018 to the negative state it is in now.
Funnily enough, he's not the only Manchester United player who finds himself being the talk of the town on social media.
His team mate Phil Jones also gives soccer fans around the world a laugh, particularly because of the funny facial expressions that he manages to make during the thick of matches.
You should certainly have a read of that post if you're a fan of any team other than Manchester United!
Alternatively, you can look through our blog on that talks about "Ole at the wheel", a time when Manchester United were managed by Ole Gunnar Solskjaer who was loved by fans all across the world.
If you enjoy the content that I create and would like to buy me a coffee, then I'd really appreciate it!
Any money that I earn through this donation will be re-invested into more content for this website.
Additionally, by sending in a donation you'll also receive a copy of my recently released 190+ page eBook on Soccer Ball Care, as well as be subscribed to our mailing list where you'll be regularly informed on the latest developments concerning the Soccer Whizz blog.
Latest posts by Samuel Waihenya
(see all)