Jose Mourinho is one of the most charismatic managers that the game of soccer is blessed to have.
The Portuguese coach certainly knows his way with words, especially when it comes to speaking with the media before and after fixtures.
If you've been watching the sport ever since Jose Mourinho introduced himself to the English division with his "special one" quip, then you're also likely to have heard one of his funniest post-match quotes.
So, let's set the scene.
His Chelsea team were playing Aston Villa in an away game.
Unfortunately for him and the rest of the lads, they lost the game by a solitary goal.
Jose Mourinho was clearly unhappy with the nature of the refereeing decisions that went against his side during the defeat.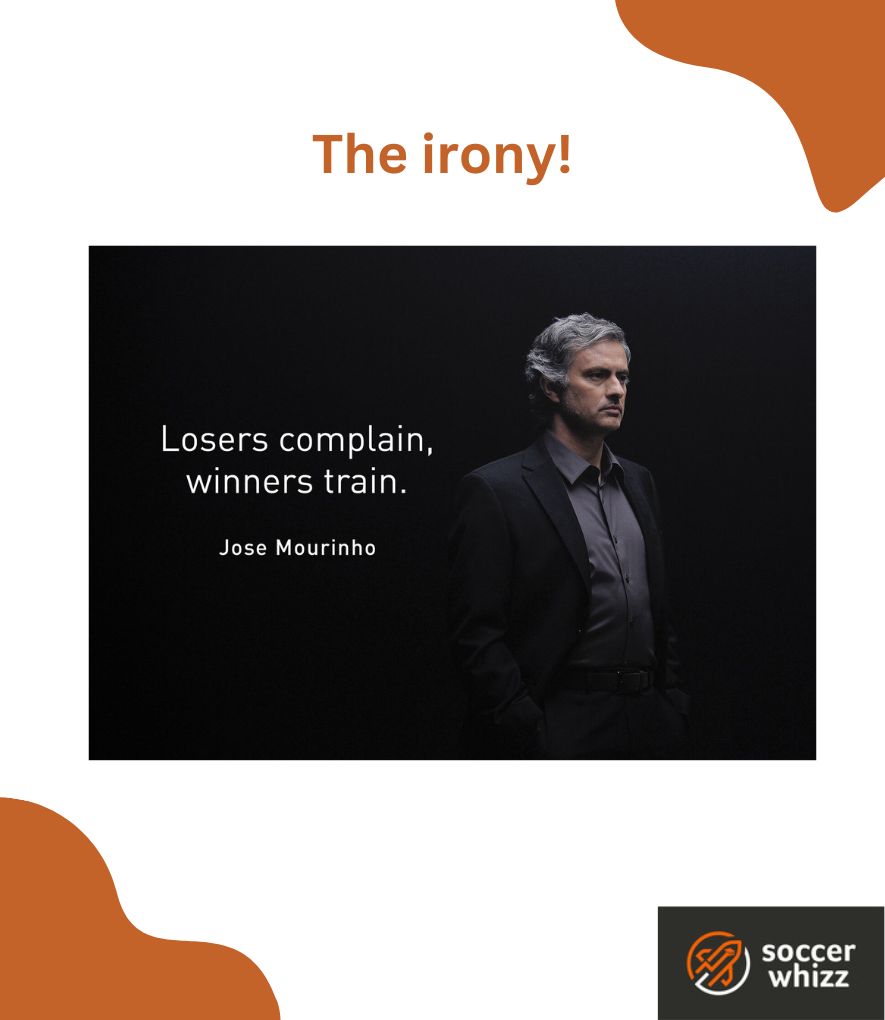 And what happened next has certainly been engrained into soccer folklore.
In the post-match press conference, Jose Mourinho let out an iconic comment implying that he preferred not to speak about the officiating performance of Chris Foy – the referee in charge of the fixture they ultimately lost – for fear of retroactive punishment from the Football Association body.
Read on to get the full picture!
What is the "if I speak, I am in big trouble" quote?
Alright then, now that you've got the hang of the backstory behind the situation, you can easily follow understand the entire speech.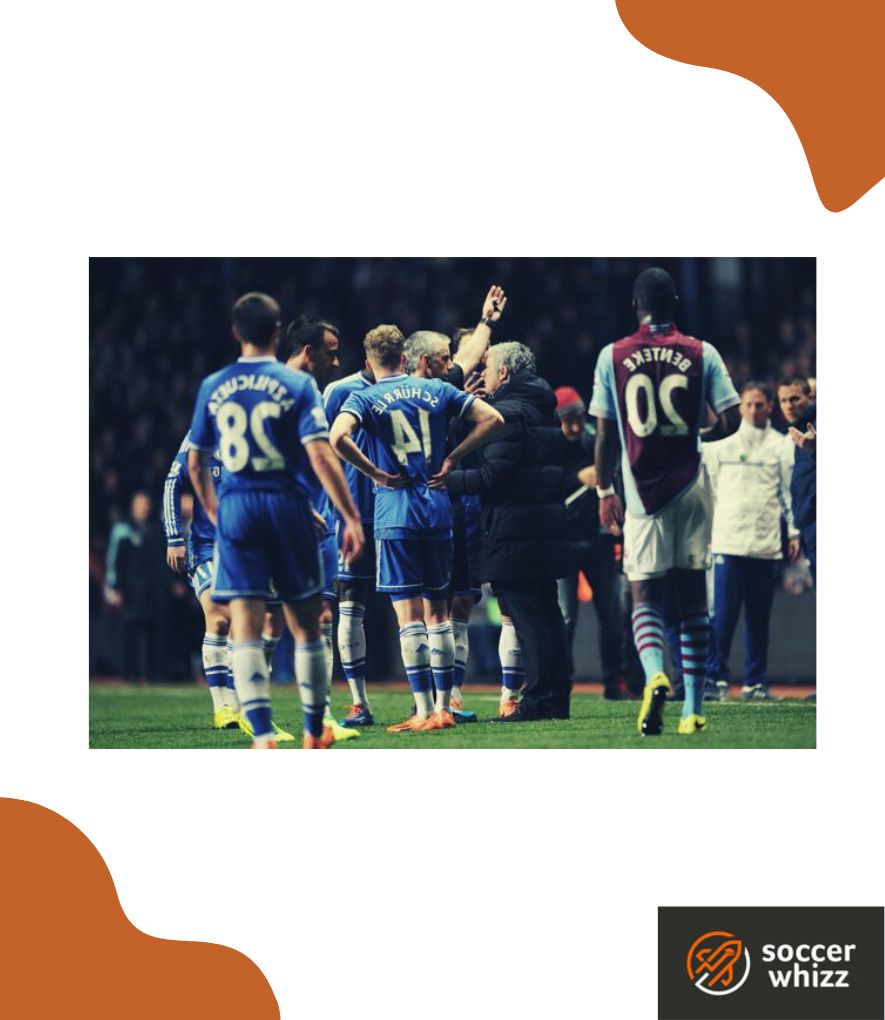 Here's what Jose Mourinho had to say that day:
"…If I speak I'm in big trouble, and I don't want to be in big trouble, and if I speak I'm accused of bringing the game into disrepute. The referees do what they do, they do and they go home, they do and they don't go to the press, they refuse even to exchange a couple of words when one person, like me who has been in football for so long, asks politely, 'Can you speak with me for five seconds?' and it's 'No, I don't speak with you for five seconds'. I have to keep with my position because compared to the referee my position in the game is nothing, and I have to go home and close my mouth."

Source – Sky Sports
Watch the video clip below for an even better visualization of how audacious Mourinho was when talking to the press that day:
Talk about being daring, right!?
What is the meaning of the "if I speak, I am in big trouble" statement?
In a game that had a largely uneventful first half, the second phase of the match was a stark contrast.
A Paul Lambert led Aston Villa side claimed a shocking one-goal victory over a strong Chelsea team who were reduced to nine men after the break.
Chelsea players Willian and Ramires were shown red cards, and the manager himself was sent to watch the closing minutes of the game from the stands following the second sending off.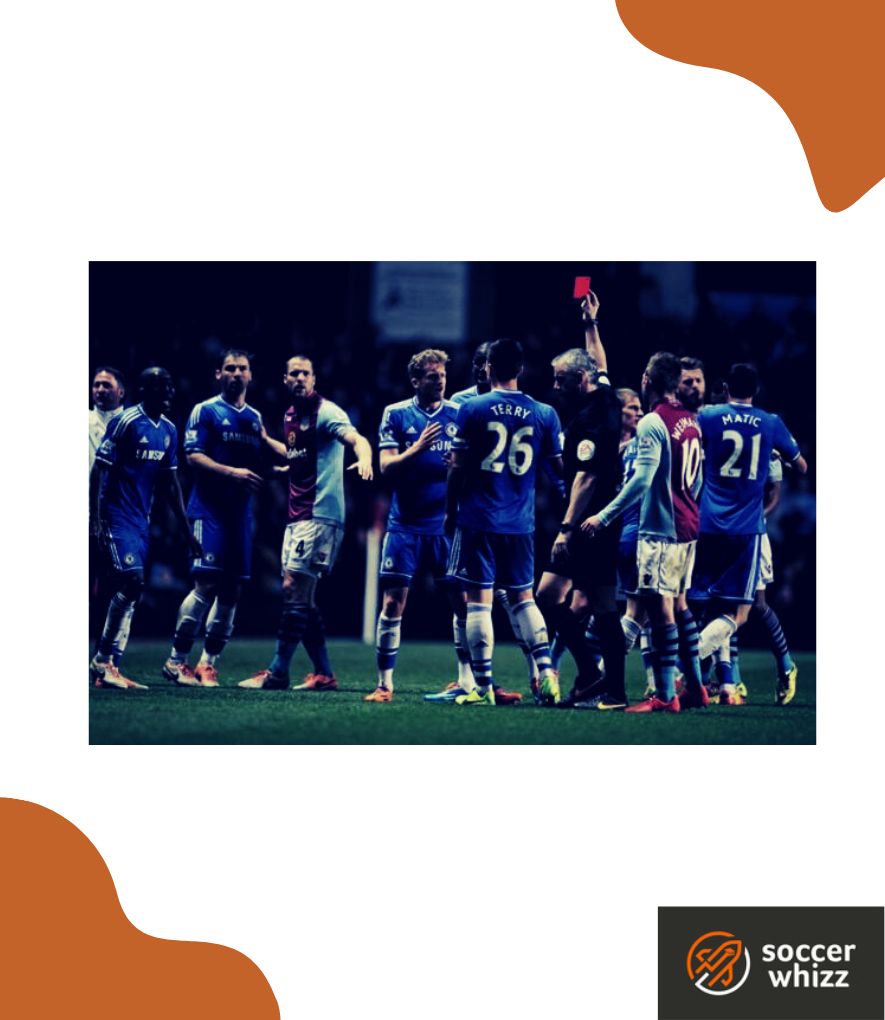 Naturally, Jose Mourinho was very angry with Chris Foy who was officiating the game, but chose not to say what he really felt about the state of the refereeing decisions.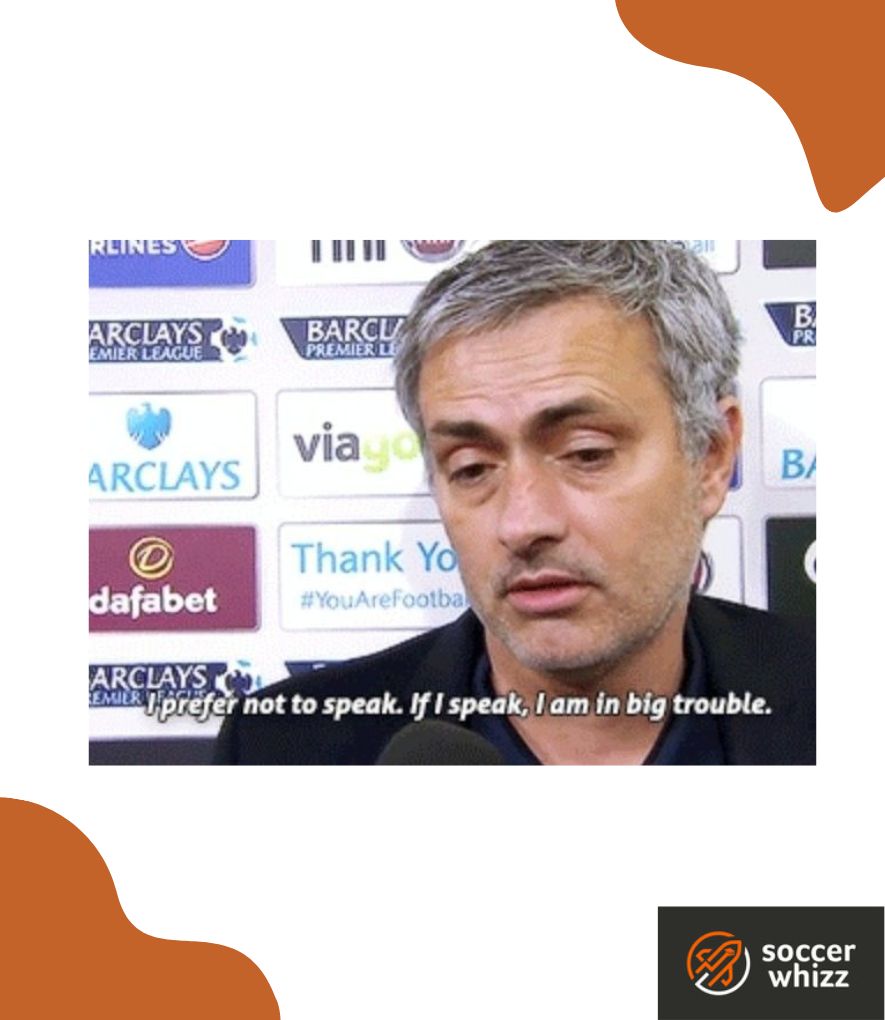 He steered clear of launching full scathed criticism on the match official, because he knew that their status in the sport is well protected.
It's clever because whilst he doesn't go into the nitty gritty details of what he felt the referee got wrong, he still manages to put the state of officiating into the public limelight with his comments.
And Jose Mourinho was right to take such a stance, because the Football Association does have a precedent of fining managers who insult the officials.
In 2019, Hull City manager Steve Bruce was disciplined for making offensive remarks towards referee Michael Oliver, who awarded a penalty against his team for a handball infringement committed in the penalty area.
One can also say that Jose Mourinho tried (and succeeded) at deflecting the pressure of the poor performance away from his players by drawing all the attention onto himself.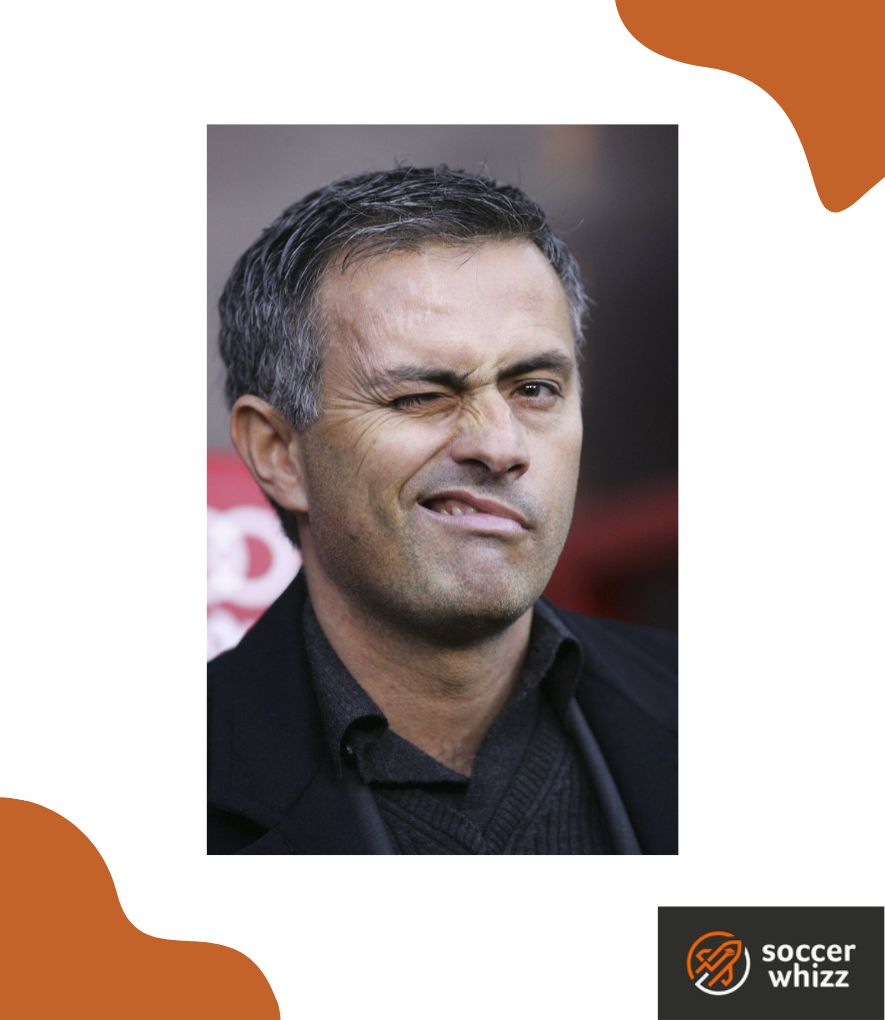 Ultimately, that would be a case of good man management.
Conclusion
At the end of the day, Jose Mourinho can be a divisive figure.
You can argue that his touchline and press conference antics have a distinct purpose, whereas someone else can give strong points against the same.
Nonetheless, Mourinho offers soccer fans quality theater on television and will likely continue to do so for years to come.
We'll leave you with a GIF that perfectly encapsulates the "If I speak, I am in big trouble" moment:
For more funny Jose Mourinho content, you can check out our other post on the meaning of the "I Am Jose Mourinho" meme.
See you next time!
If you enjoy the content that I create and would like to buy me a coffee, then I'd really appreciate it!
Any money that I earn through this donation will be re-invested into more content for this website.
Additionally, by sending in a donation you'll also receive a copy of my recently released 190+ page eBook on Soccer Ball Care, as well as be subscribed to our mailing list where you'll be regularly informed on the latest developments concerning the Soccer Whizz blog.
Latest posts by Samuel Waihenya
(see all)