After a successful domestic campaign which saw Inter snatch the Serie A crown from Juventus and end their nine-year period of league domination, disaster struck.
The Italian side was dealt a major blow as the investment group behind the club's financing – Suning Holdings – was hit with foreign cash injection restrictions imposed by the Chinese government.
So the league champions have been busy raising funds during this summer transfer window, as Achraf Hakimi has already been shipped off to Paris Saint Germain for an estimated 70 million euros.
With all the transfer activity going on at the club, it's important to cast our eyes towards the most reliable news sources for general football transfers, as well as club-specific journalists who often get inside scoops due to having established relationships with board or staff members at these teams.
So the table below displays Inter Milan's very own tier guide:
Inter Milan transfer tier of reliability
| Name | Media Outlet / Country | Tier Ranking | Reliability Rating |
| --- | --- | --- | --- |
| Official Club Source | www.inter.it | Tier 0 | |
| Gianluca Di Marzio | Sky Italia | Tier 1 | |
| Fabrizio Romano | Italy | Tier 1 | |
| Romeo Agresti (Juventus Specific) | - | Tier 1 | |
| Kristof Terreur (Belgium Players) | The Guardian | Tier 1 | |
| Mike Verweij (Dutch Players) | - | Tier 1 | |
| Kicker | Germany | Tier 2 | |
| BILD | Germany | Tier 2 | |
| Alfredo Pedulla | Italy | Tier 2 | |
| Sky Italia (not Di Marzio) | Italy | Tier 2 | |
| RMC Sport | France | Tier 2 | |
| Mohamed Bouhafsi | France | Tier 2 | |
| Calciomercato (unless it's Romano) | Italy | Tier 3 | |
| Corierre dello Sport | Italy | Tier 3 | |
| Tuttosport | Italy | Tier 3 | |
| La Gazetta dello Sport | Italy | Tier 3 | |
| SempreInter | Italy | Tier 4 | |
| Serpents of Madonnina | Italy | Tier 4 | |
Now that you can see which journalists and media outlets are present under Inter Milan's classification, there's something that I think would be of interest to you.
As you're aware of the tier scale, you know that different journalists report on transfer news for different teams.
So, for example, Fabrizio Romano might rank in Tier 2 for AC Milan transfer news but performs less effectively when breaking news for a club like Manchester City with a Tier 3 ranking assigned to him.
What if you had a document that could provide you tier rankings for each one of Europe's biggest clubs?
Well, there's good news because we've got just the solution for you!
Have a look at our Transfer Tier of Reliability eBook which is the central guide piece to the current age of soccer transfer window speculation.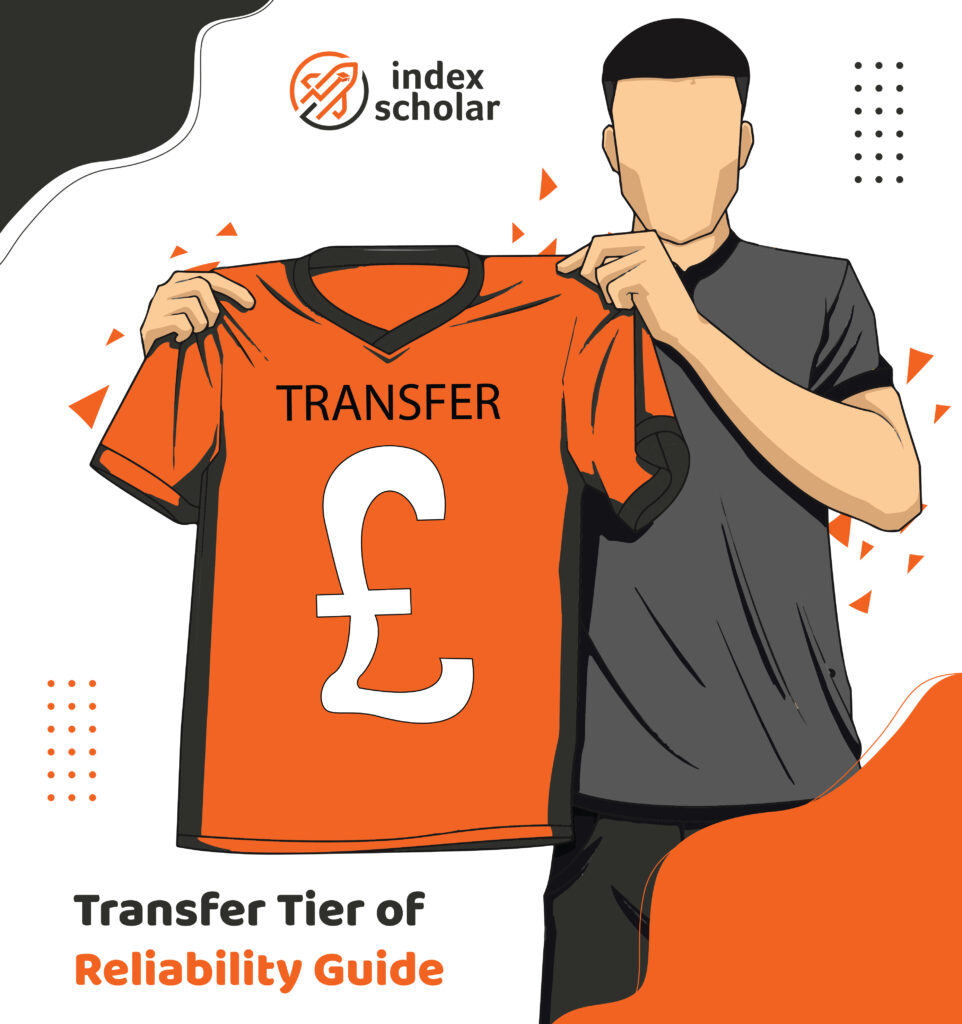 We've eliminated the painstaking hours of research for you by compiling a comprehensive Tier 1 to Tier 5 breakdown of the reliability of the world's sports journalists and media outlets.
The teams included in this guide consist of the English Premier League's traditional top six clubs, Barcelona, Real Madrid, Bayern Munich, Juventus and Paris Saint Germain.
Go ahead and jump straight to checkout for this eBook here!
Summary
Fabrizio Romano and Gianluca Di Marzio are still at the top of the dependability charts when it comes to Inter Milan transfer stories.
In fact, I haven't made any changes to this guide since it was originally published last year.
Alfredo Pedulla remains in tier 2, along with the likes of Sky Italia, Mohamed Bouhafsi and RMC Sport.
So, all in all, there's nothing much else to report here.
If you enjoy the content that I create and would like to buy me a coffee, then I'd really appreciate it!
Any money that I earn through this donation will be re-invested into more content for this website.
Additionally, by sending in a donation you'll also receive a copy of my recently released 190+ page eBook on Soccer Ball Care, as well as be subscribed to our mailing list where you'll be regularly informed on the latest developments concerning the Soccer Whizz blog.
Latest posts by Samuel Waihenya
(see all)