Romelu Lukaku was one of soccer's most prolific goal scorers when he burst onto the professional scene as a teenager for R.S.C. Anderlecht.
The current Belgian international used to find the back of the net for fun, as his innate ability to hit the target made him one of Europe's deadliest forward prodigies.
His performance exploits back in the day earned him deserved transfer moves to some of the world's most prestigious soccer teams like Manchester United and Chelsea, and a couple of years ago it seemed as though the sky was the limit for Lukaku.
However, as sizeable dip in his level as a player has seen his career stall.
The last time Lukaku was able to frighten opposition defenses with his pace, running and power was under the stewardship and guidance of Antonio Conte when both men were employed by Inter Milan.
Lukaku was a force to be reckoned with on the pitch, as opponents couldn't deal with his immense physicality.
But fast forward to the present day, and the Lukaku criticism just streams in each and every moment.
Which brings us onto the topic of today's article – the Lakaka meme.
The Lakaka meme is a social media trend where fans of soccer teams across the world mock Romelu Lukaku and his lost ability as a soccer player.
Anyway, let's investigate this subject a little more.
What is the meaning of the Lakaka meme?
It's really quite simple to understand.
Lukaku is seen as a joke of a player, and that's now reflected in the way people speak about him online and in the real world.
The Lakaka meme essentially pokes fun at the outspoken Belgian player by criticism and making a mockery of his performances on the soccer pitch.
Lukaku is by no means shy when it comes to speaking with the media, so much so that he lashed out at his former manager Thomas Tuchel who apparently failed to accommodate him in the tactical set up.
Here's what he had to say as per one of Europe's top translators – Patrick Kendrick:
"I'm not happy with the situation and that's only natural. The head coach has decided to play a different system and I mustn't let up, I need to keep working hard and be professional. I'm not happy with the situation but I'm a grafter and I mustn't let up."

Source – Goal.com
Romelu basically claimed that Tuchel was playing him in a system that didn't suit his strengths and he mentioned being open to the prospect of a transfer move to clubs such as:
Bayern Munich;
Barcelona;
Real Madrid; and
Inter Milan
What's quite hilarious about these comments is that Lukaku made them only six months after returning to his supposed favorite team in Chelsea where he stated that he had "unfinished business" to accomplish.
The interview Lukaku made was met with huge backlash from the Chelsea fans, most of which were irked and rightfully miffed at his decision to come out with such scathing statements against his manager at the time.
So, when Lukaku eventually left Chelsea to return back to Italy with Inter Milan, Chelsea fans took the initiative to say good riddance to their problem striker by labelling him with the "Lakaka" name.
Check out a few Tweets to that effect below:
You can also have a look at this funny video compilation which offer a really good roasting of the Belgian international:
Why is Lukaku called Lakaka?
There's no particular meaning behind the Lakaka name, other than the fact that it's meant to poke fun at Romelu Lukaku for promising so much yet delivering so little during his short second stint at Chelsea.
And another way of looking at it is like this.
Picture an animated character like Goku from the Dragon Ball series.
Goku had a number of different super Saiyan power ups that made him a stronger fighter who could defeat his opponents in battle.
In his strongest form, Goku was virtually unstoppable.
Now if you mirror that level over to soccer, then you'd think of Romelu Lukaku as this beast of a player who scores goals for fun.
That's the Romelu Lukaku that opposition defences used to be terrified of coming up against.
But now think about Lakaka as a player and what he would represent.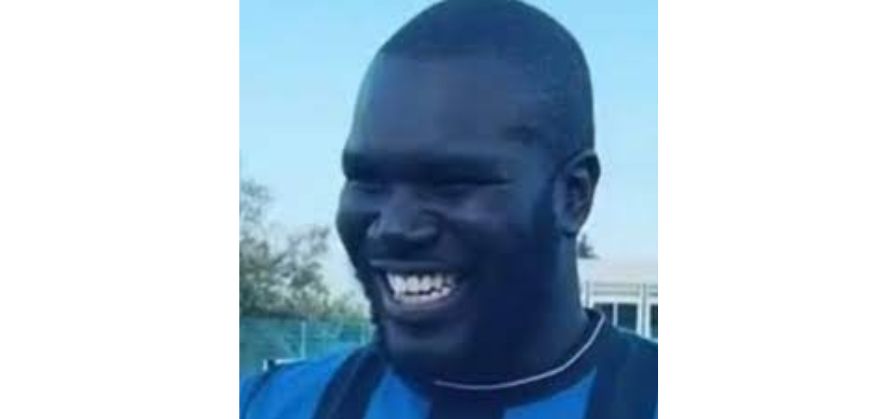 You get a phony shell of man who is only an inaccurate impersonation of the person that Romelu Lukaku actually is.
Lakaka is basically a nerfed shell of the real Lukaku when it comes to soccer ability because of his heavy first touch, lack of agility and snails like pace when it comes to sprinting and accelerating with the ball at full tilt.
Basically, you can liken Lakaka to your best mate who you play casual pick up soccer games with at the local 3G arena or park!
Romelu Lukaku is therefore labelled with this funny "Lakaka" name in the present day because his current ability as a soccer player no longer matches up to the quality that he displayed as a professional during his teenage years and early adult life.
Closing thoughts
That's a wrap!
Not more needs to be said when it comes to the Lakaka meme as it's relatively simple to understand.
Romelu Lukaku has simply become a meme of a player and it looks as though his best days have long deserted him.
If you've enjoyed this short read, then you'll definitely want to have a look through our other articles discussing soccer memes, such as:
If you enjoy the content that I create and would like to buy me a coffee, then I'd really appreciate it!
Any money that I earn through this donation will be re-invested into more content for this website.
Additionally, by sending in a donation you'll also receive a copy of my recently released 190+ page eBook on Soccer Ball Care, as well as be subscribed to our mailing list where you'll be regularly informed on the latest developments concerning the Soccer Whizz blog.
Latest posts by Samuel Waihenya
(see all)