It's never easy to ply a new trade or take up a new occupation, especially as our bodies grow older.
The task of picking up new skills, mannerisms and behaviours according to whatever thing it is that we're trying to learn can be made even more daunting without proper guidance and instruction.
So, when it comes to learning soccer at 30 years of age right from the very basics, plenty of people are likely to be intimidated by the complexity of the process.
Believe it or not, the game is not as straightforward as taking a ball and going outside for a kickabout with your mates.
There's a lot more nuance and structure to soccer, and I'm now going to impart a great deal of information for the aspiring players – 30-year-olds and beyond – who are reading this.
Is 30 too old to play football?
The answer to this is absolutely not!
Several established professional players hit their performance peaks at a late age.
You only have to look at the career exploits of footballers like Jamie Vardy – who starts for Leicester City at 34 years of age and has been hitting 15 goals a season for a number of years.
At the age of 30, most footballers are actually within their prime, so it is very wrong to say that it is an age that is too old to compete in the sport.
Right!
With those doubts out of the way, let's take a look at the steps you can take to expedite the learning process.
Adopt the right mindset
The first thing you'll encounter is a reality check.
It's been scientifically proven that the human body is strongest at the age of 25 as muscle mass peaks at this point, and since you will have passed that checkpoint approximately five years ago, you're likely to be a bit disappointed as you rue the missed opportunity of getting involved in the sport from a young age.
But you shouldn't worry about that too much.
In fact, your bone mass is at its peak strength and density at the age of 30, so you've still got something to cheer about!
This is where having the right frame of mind can make all the difference.
Instead of thinking about all the fun you missed out on when you were younger and in better physical shape, you need to look forward to the times that are to come.
After all, most professional footballers retire in their late thirties and early forties, and with the ever-growing advancements in sports science these professionals will be able to prolong their careers even further.
Having a positive attitude will help foster an unbreakable belief and determination that you can be able to battle through any obstacle that you encounter.
This in itself will serve you in good stead with regard to learning soccer at 30 as there's bound to be a few hiccups along the way to sporting proficiency.
Consult the sports literature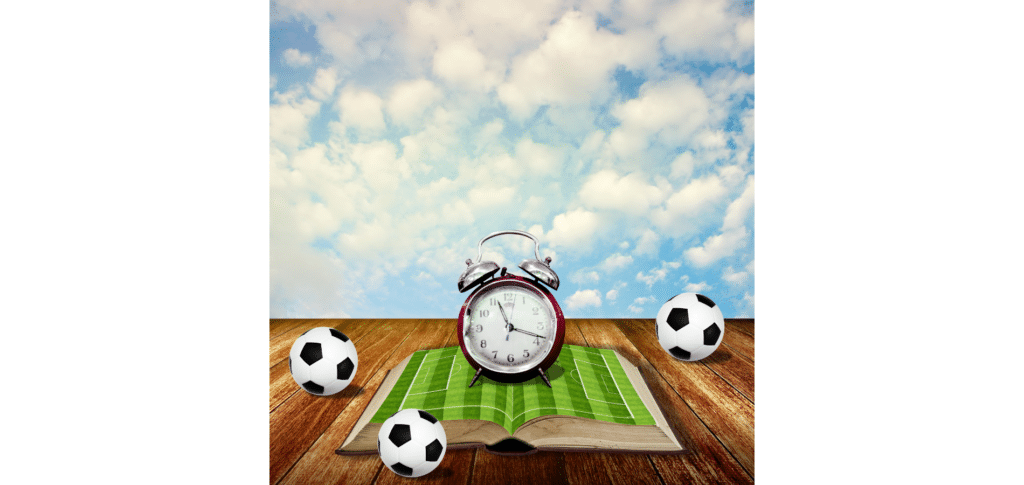 Once you've acquired full control of your mental faculties and are ready to push through the process of learning soccer at 30, the next step for you is to grab a chair and hit the books.
Football at its most fundamental point is a game of two 45-minute halves played by two teams of 11 players each.
Beyond that, there are sophisticated concepts like attacking and defensive phases of play, transitions and set pieces that you will need to familiarise yourself with.
However, you need not worry, as I've covered the best literary options for football tactics and football analytics in separate blog posts which you can see I've linked to.
Learn the basic rules governing the game before you even think about stepping onto the grass.
This includes, but is not limited to things like:
Yellow and red card offences
Fouls and offsides
Substitutions
General pitch etiquette
Scoring goals
I strongly maintain that having a solid grasp of the aforementioned concepts are necessary requisites for a seamless immersion into the sport.
After all, if you don't know how to behave within a game situation, you'll leave your team mates frustrated and in some scenarios, you could cause serious harm to a colleague or opponent due to a lack of familiarisation with the regulations.
Equip yourself with necessary gear
Before you trot onto the field and start flying into tackles, you'll definitely want to be prepared from a safety perspective.
By its very nature, football is a contact sport and you're bound to pick up a scratch or a bruise every now and then.
For someone in their early-to-mid 20s, this isn't necessarily a big sticking point.
But for a person who is learning soccer at 30, getting an injury or aggravating an existing knock can be a bit more damaging for one's physical and possibly mental health.
As the feet do most of the work with all the running and kicking that takes place during a football session, you will want to have ample protection for these first.
You can look into getting football shin pads to wear underneath your socks, as well as ankle braces to safeguard against things like sprains and excessive twists at the joints.
In addition to this, if you find yourself playing in between the posts as a goalkeeper, you will want to invest in a good pair of goalie gloves which will cushion the impact of the ball against your hands and give you the necessary grip to hold onto the ball.
Get on the field!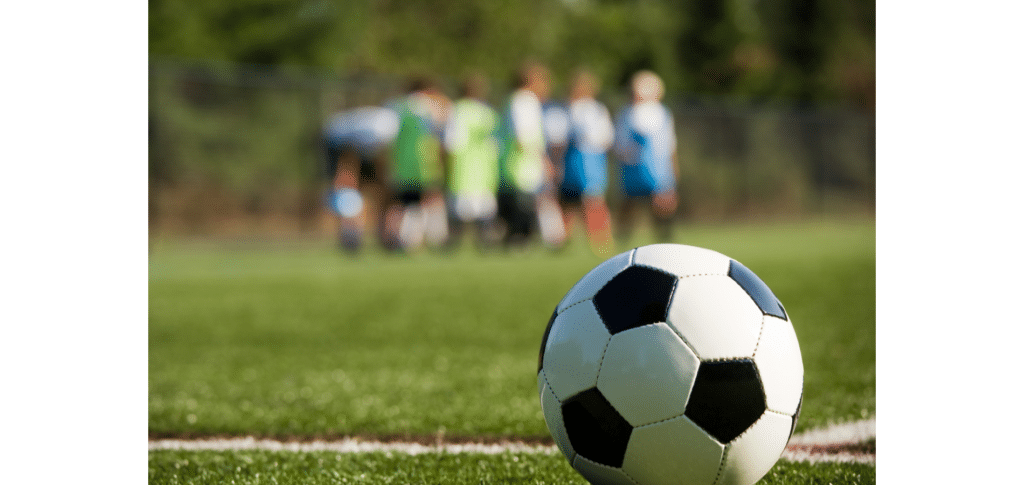 Finally, once you're equipped from a literary and safety perspective, you can look towards stepping onto the pitch.
There is a famous saying that practice makes perfect, and it applies very well here.
In the video I've posted above, you can see a 52-year-old who had no prior experience with the game able to play at a decent level within a month.
The strides he took with regard to his overall progression in the sport was so encouraging I had to share it.
You can improve tremendously by exposing yourself to different scenarios on the pitch just like this guy does by navigating through cones and perfecting close ball control.
On the other hand, you can also take development a step further with match practice, by doing things like dealing with threatening counter attacks from an opposition team or attacking the far post from corner and free kick routines.
Stay Social
Also take into account that learning soccer at 30 can be a lonely experience, so perhaps consider getting a friend or two to tag along with you for training sessions and matches to keep you company.
Games of 5- or 6-aside are great for growing your football acumen as you're tested more frequently on the field with greater time on the ball owing to the fact that there are fewer participants, and space is more constrained.
In the United Kingdom there are a number of astro turf facilities across the country that people can make use of.
Personally, I've even used an app called Meetup to find groups of people who wanted to play football.
There would be a group administrator who would create match events every weekend and all you had to do was book a slot for yourself by signing up beforehand.
Final thoughts
I hope this article has significantly helped the people who are learning soccer at 30.
It's not very easy picking up a new hobby and it takes time to get accustomed to all the moving parts and components that make a sport what it is.
If you enjoy the content that I create and would like to buy me a coffee, then I'd really appreciate it!
Any money that I earn through this donation will be re-invested into more content for this website.
Additionally, by sending in a donation you'll also receive a copy of my recently released 190+ page eBook on Soccer Ball Care, as well as be subscribed to our mailing list where you'll be regularly informed on the latest developments concerning the Soccer Whizz blog.
Latest posts by Samuel Waihenya
(see all)