Gone are the days when the blue half of Manchester watched their fiercest rivals claim title after title.
Manchester City have become a competitive force in both the domestic and international football world.
More particularly, their mix of astute player signings, managerial prowess and boardroom guidance have seen the side catapult itself to the top of the footballing pyramid in England.
Ever since Pep Guardiola took over the coaching reigns in 2016, the club's performance on the pitch has elevated a couple of notches.
Despite the fact that the journalists covering Manchester United transfers are greater in number, City have still developed a quite a firm foothold when it comes to being a club that is talked about frequently in media circles.
A vast number of high profile players have been linked with a move to the Mancunian side in the recent past, and it makes sense to have a record of journalists with proven history when it comes to reporting on incoming City transfers.
Therefore, the table below covers Manchester City transfer reliability from the good tier 1 sources all the way down to those that can't be trusted whatsoever.
Manchester City transfer tier of reliability
| Name | Media Outlet / Country | Tier Ranking | Reliability Rating |
| --- | --- | --- | --- |
| Official Club Source | www.mancity.com | Tier 0 | |
| Sam Lee | The Athletic | Tier 1 | |
| Martin Blackburn | The Sun | Tier 1 | |
| Simon Mullock | The Mirror | Tier 1 | |
| Simon Stone | BBC Sport | Tier 1 | |
| Stu Brennan | Manchester Evening News | Tier 2 | |
| James Ducker | The Telegraph | Tier 2 | |
| Jack Gaughan | Daily Mail | Tier 2 | |
| Jonathan Smith | Goal.com | Tier 2 | |
| Fabrizio Romano | Italy | Tier 3 | |
| Duncan Castles | Sunday Times & Transfer Podcast | Tier 3 | |
| Simon Bajkowski | Manchester Evening News | Tier 3 | |
| James Robson | Evening Standard | Tier 3 | |
| Lu Martin | Twitter: @LUMartinBCN | Tier 3 | |
| Gianluca Di Marzio | Italy | Tier 4 | |
| Jose Alvarez Haya | El Chiringuito TV | Tier 4 | |
| Nico Schira | Freelancer | Tier 5 | |
| Tuttosport | Italy | Tier 5 | |
| La Gazzetta dello Sport | Italy | Tier 5 | |
| A Bola | Portugal | Tier 5 | |
| Miguel Delaney | The Independent | Tier 5 | |
| Rob Harris | The Associated Press | Tier 5 | |
Is Lu Martin reliable?
As long as Pep Guardiola continues to manage the side, Lu Martin will be a fairly reliable source of information on Manchester City transfer news.
He is said to have close ties with Pep Guardiola himself and has been added to tier 3 as a result.
Is Jose Alvarez Haya a reliable source?
Formerly a part of tier 3, Jose Alvarez Haya has dropped down a spot to tier 4.
Haya used to be a fairly reliable source of Aguero-related news, but since the Argentinian has now left the club and successfully completed a free transfer move to Barcelona, he no longer retains that credibility.
Concluding offer
Now that you can see which journalists and media outlets are present under Manchester City's classification, there's something that I think would be of interest to you.
As you're aware of the tier scale, you know that different journalists report on transfer news for different teams.
So, for example, Fabrizio Romano might rank in Tier 2 for AC Milan transfer news but performs less effectively when breaking news for a club like Manchester City with a Tier 3 ranking assigned to him.
What if you had a document that could provide you tier rankings for each one of Europe's biggest clubs?
Well, there's good news because we've got just the solution for you!
Have a look at our Transfer Tier of Reliability eBook which is the central guide piece to the current age of soccer transfer window speculation.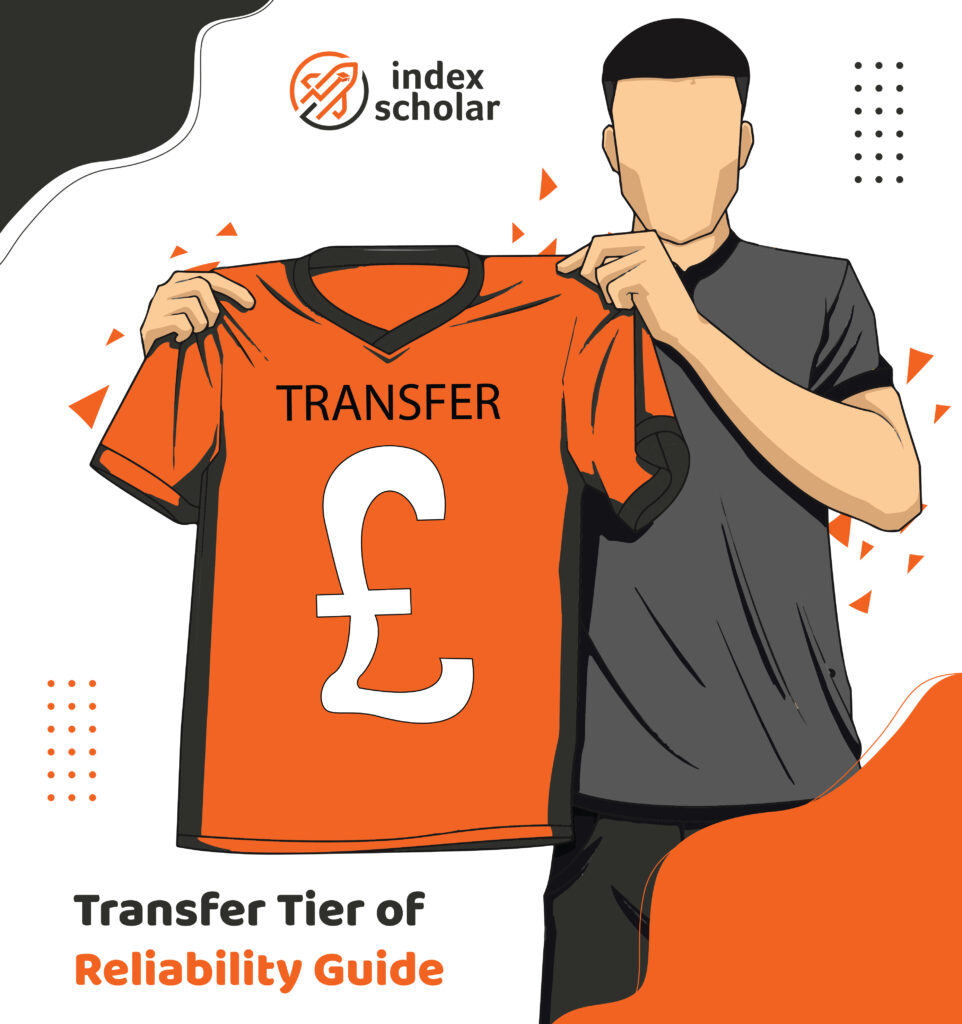 We've eliminated the painstaking hours of research for you by compiling a comprehensive Tier 1 to Tier 5 breakdown of the reliability of the world's sports journalists and media outlets.
The teams included in this guide consist of the English Premier League's traditional top six clubs, Barcelona, Real Madrid, Bayern Munich, Juventus and Paris Saint Germain.
Go ahead and jump straight to checkout for this eBook here!
If you enjoy the content that I create and would like to buy me a coffee, then I'd really appreciate it!
Any money that I earn through this donation will be re-invested into more content for this website.
Additionally, by sending in a donation you'll also receive a copy of my recently released 190+ page eBook on Soccer Ball Care, as well as be subscribed to our mailing list where you'll be regularly informed on the latest developments concerning the Soccer Whizz blog.
Latest posts by Samuel Waihenya
(see all)