Italy were well deserved winners of Euro 2020 but now our footballing attention must shift back towards their tactical domestic league.
This is why this article shall focus on revealing each club's assigned set piece takers, from the order of penalties all the way to corners.
Let's take a look at which players have this important responsibility in the commentary below…
Takers from Serie A's top four teams
Readers will obviously want to know which players take the penalties, free kicks and corners from Italy's most popular teams.
So, it makes a lot of sense to start with the best clubs.
Here we go!
Inter Milan
Normally you'd expect an out and out striker to take spot kicks.
But with Inter Milan, we've seen different types of players step up here.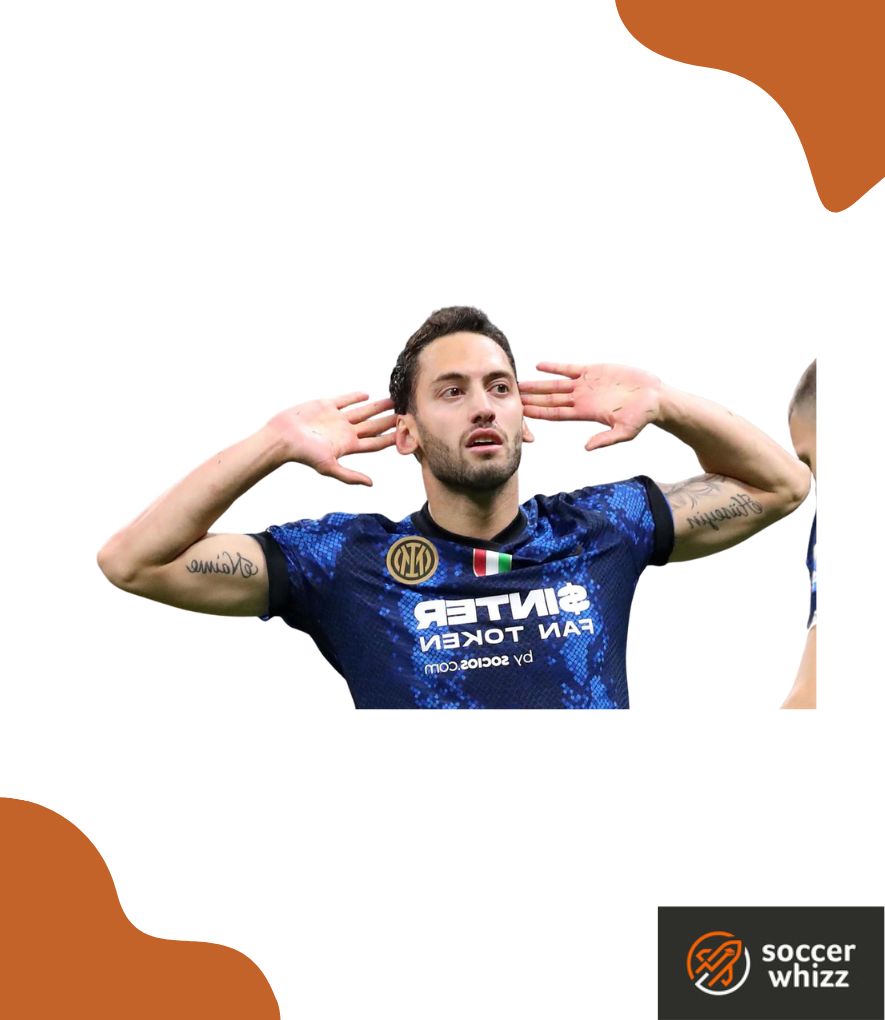 Turkish superstar Hakan Çalhanoğlu has converted a penalty for Inter Milan this season, with second striker Lautaro Martinez also managing to convert from the spot.
It seems as though the likes of Edin Džeko and Romelu Lukaku won't get a sniff from 12 yards if the the other two players keep up their performance on penalties.
When it comes to free kicks and corners, you should expect to see Hakan Çalhanoğlu take pretty much all opportunities.
He's an amazing free kick taker and has been for several years.
AC Milan
Here we have a sleeping giant that appeared to have woken up from its slumber in the last campaign.
AC Milan won the scudetto for the first time in 11 years, but this season they've been on a poor run of form.
Two Frenchmen – Olivier Giroud and Theo Hernandez – have taken penalties when the opportunity has arisen.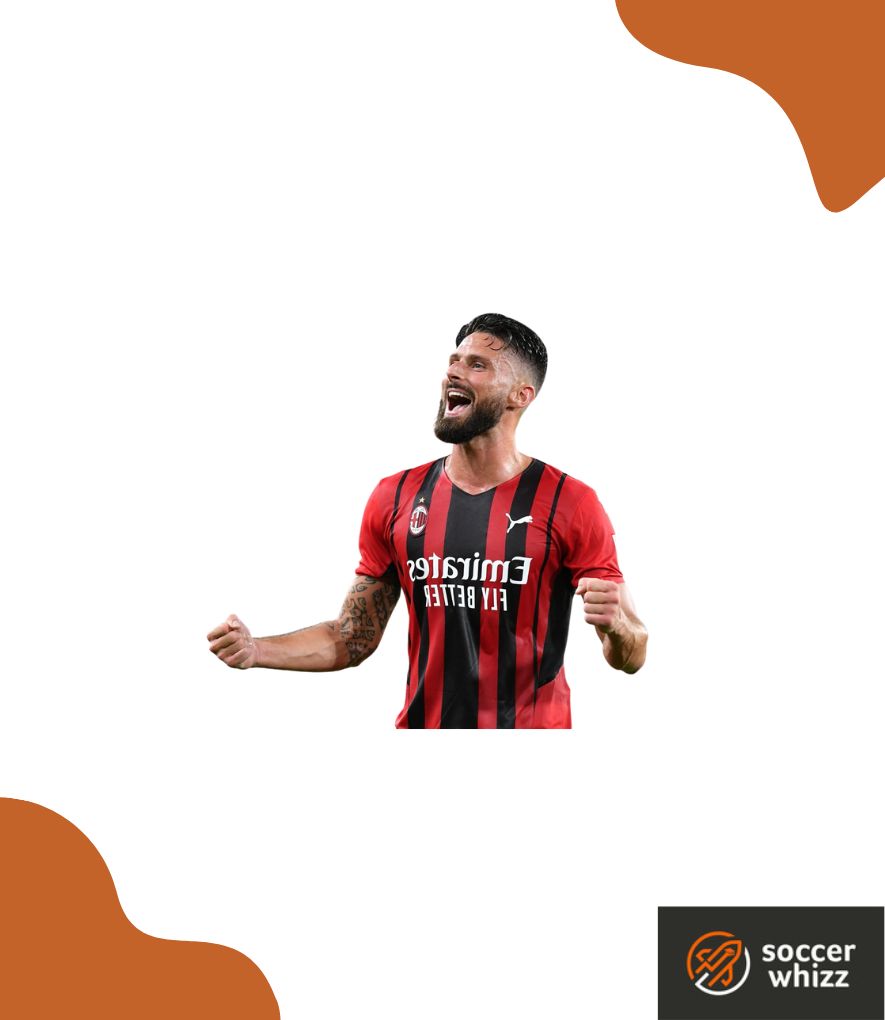 Both players have scored their spot kicks so we should expect them to share the duty based on their field presence.
Zlatan Ibrahimovic is set to make his comeback from injury pretty soon, but we don't expect him to affect the current penalty taking order just yet.
For free kicks and corners, there are a few options, such as:
Alexis Saelemaekers;
Rafael Leão;
Ismaël Bennacer; and
Sandro Tonali
Napoli
This team have been on a sensational run of form this season.
You'd expect their striker – Victor Osimhen – to be taking the spot kicks but this isn't currently the case.
Matteo Politano looks to be the primary taker, having taken three penalties at the time of writing.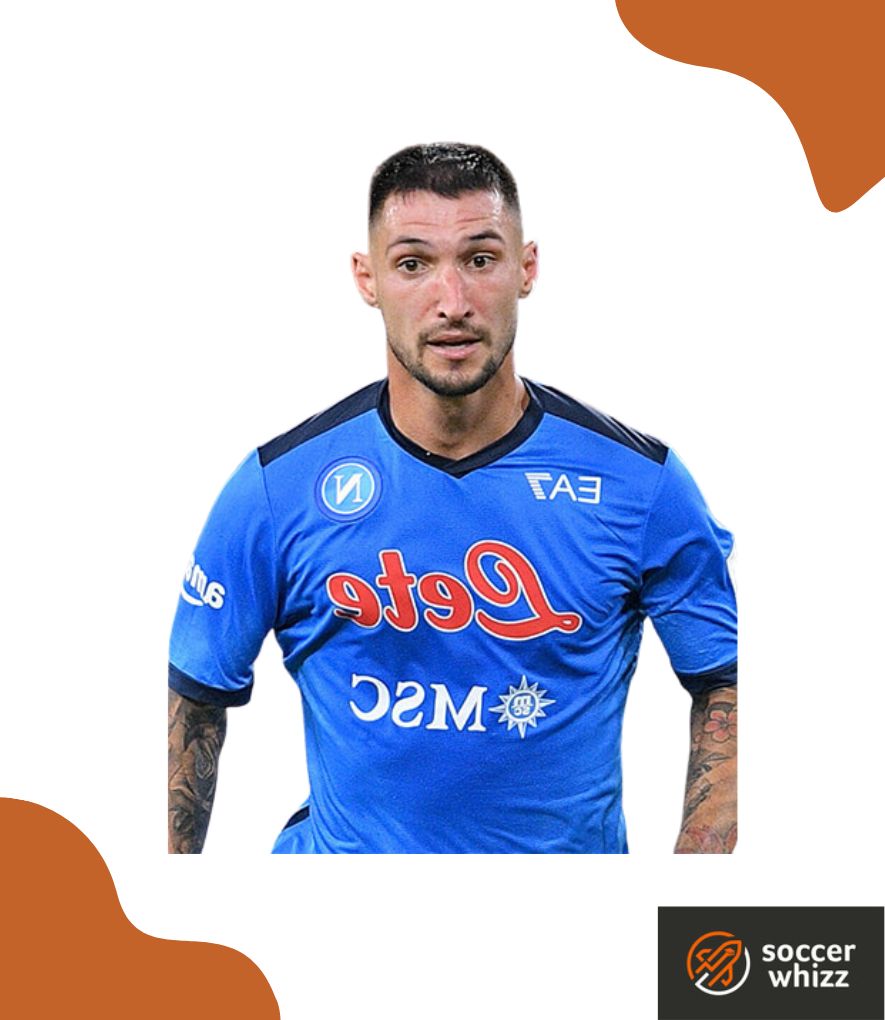 But they've also managed to share the spot kick duties between a number of other players, such as:
Hirving Lozano;
Eljif Elmas; and
Khvicha Kvaratskhelia
Their free kicks and corners are also shared in a similar fashion.
Juventus
Now, Juventus haven't been a top team for a while, but because of their historic performance in the league it seems fair to include them here.
Their penalties are taken by Dusan Vlahovic, who has scored from both of his attempts so far this season.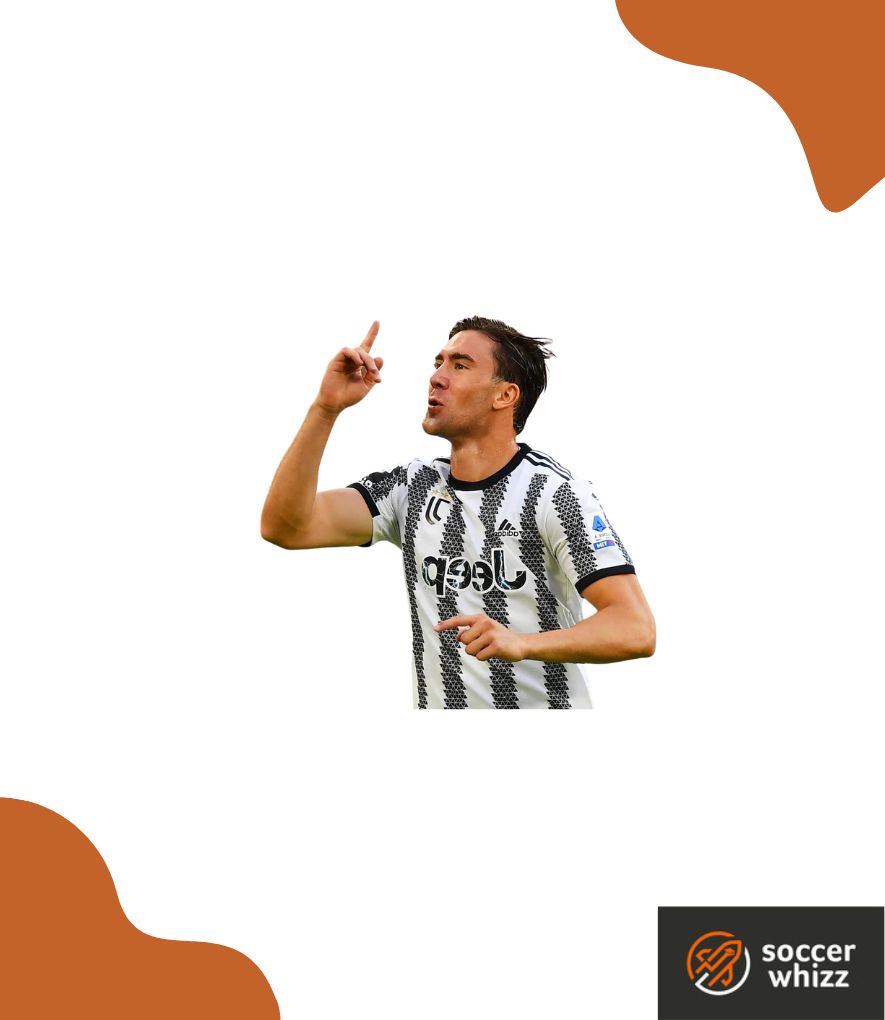 Alternate penalty takers for them include Angel Di Maria and Leonardo Bonucci, who have each converted a single one.
Free kicks and corners are shared between the following players:
Filip Kostic;
Angel Di Maria; and
Juan Cuadrado
Set piece takers from Serie A's newly promoted teams
Three sides in Lecce, Monza and Cremonese made the jump to Italy's top division this season.
Conversely, Cagliari, Genoa and Venezia were all relegated accordingly.
So, let's see what the promoted sides intend to offer this season…
Lecce
At the time this post was updated before the start of the campaign, we had no idea who would be on penalty taking duty for newly promoted side Lecce.
Their spot kick taker in Serie B – Massimo Coda – now plays for Genoa who were relegated in the previous season.
He scored six times out of 8 attempts from the penalty spot for them, so it remains to be seen who will assume this responsibility.
Now, after the half way mark in the season, we can see that they've had two penalties awarded.
One of these was missed by striker Lorenzo Colombo, with the other one converted by right winger Gabriel Strefezza.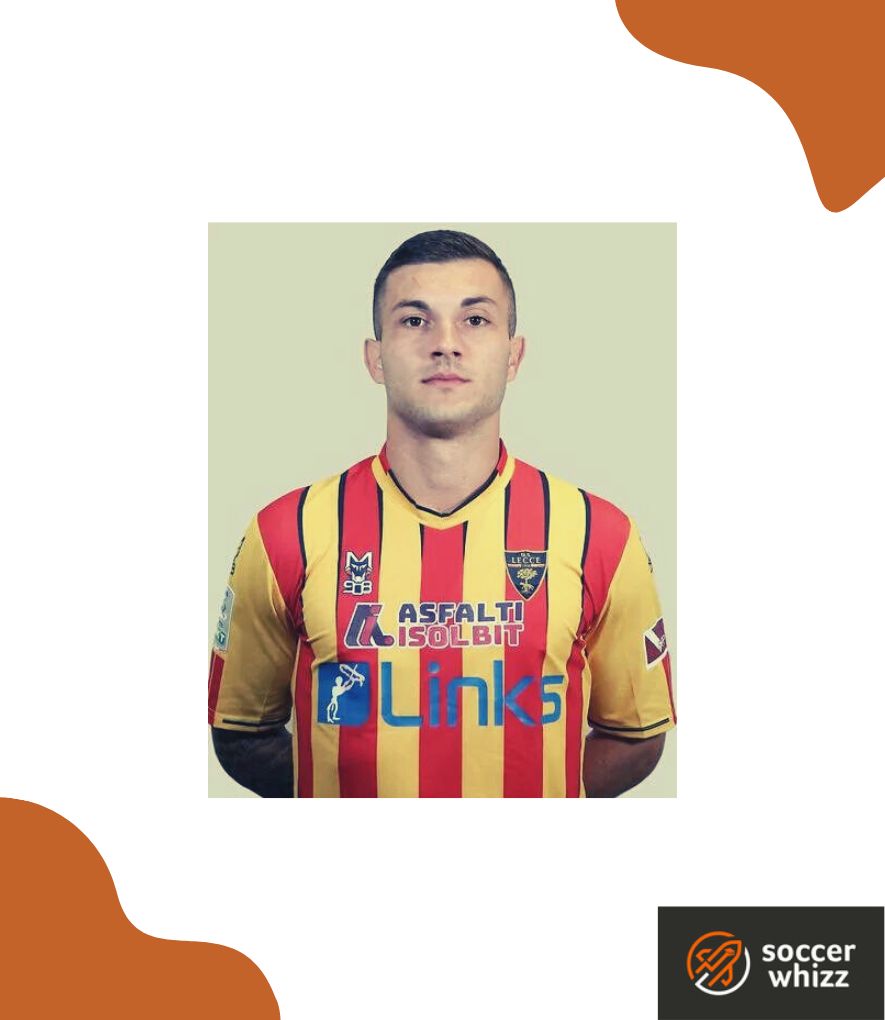 So, we expect the latter to retain this duty for the time being.
Monza
This club had a total of 8 penalties in Serie B, with duties mainly shared between Mattia Valoti and Danish player Christian Gytkjær.
Interestingly enough, both of them netted all their penalties, and the remaining one which was taken by Luca Mazzitelli was also slotted away.
I therefore expect this role to be shared between Valoti and the Dane.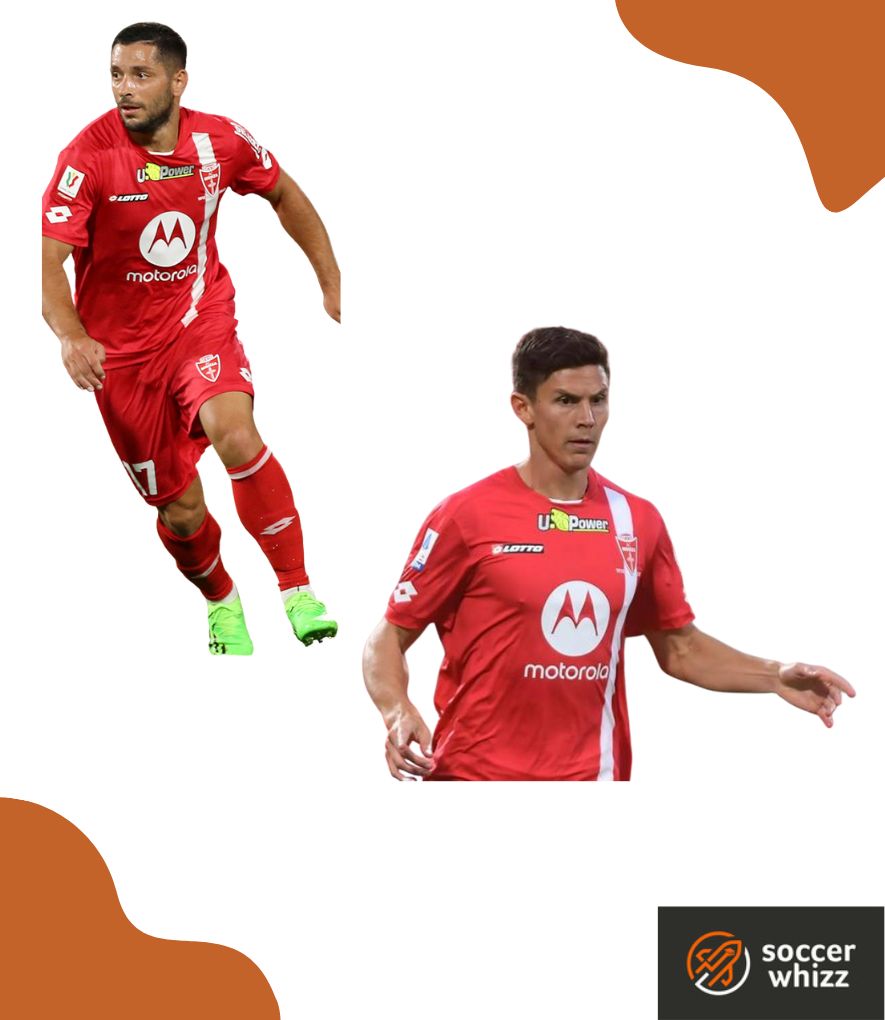 Update: Pessina, Petagna and Caprari have so far shared the spot kick duties.
Cremonese
This team was comfortably promoted to Serie A even though they never spent a single week holding first spot in the Serie B table, at any point last season.
Naturally, you'd expect them to struggle to make the step up in a tougher division.
Their penalty taker is set to be none other than Daniel Ciofani – who scored two out of three from the spot in the previous campaign (i.e. 66.7% conversion rate).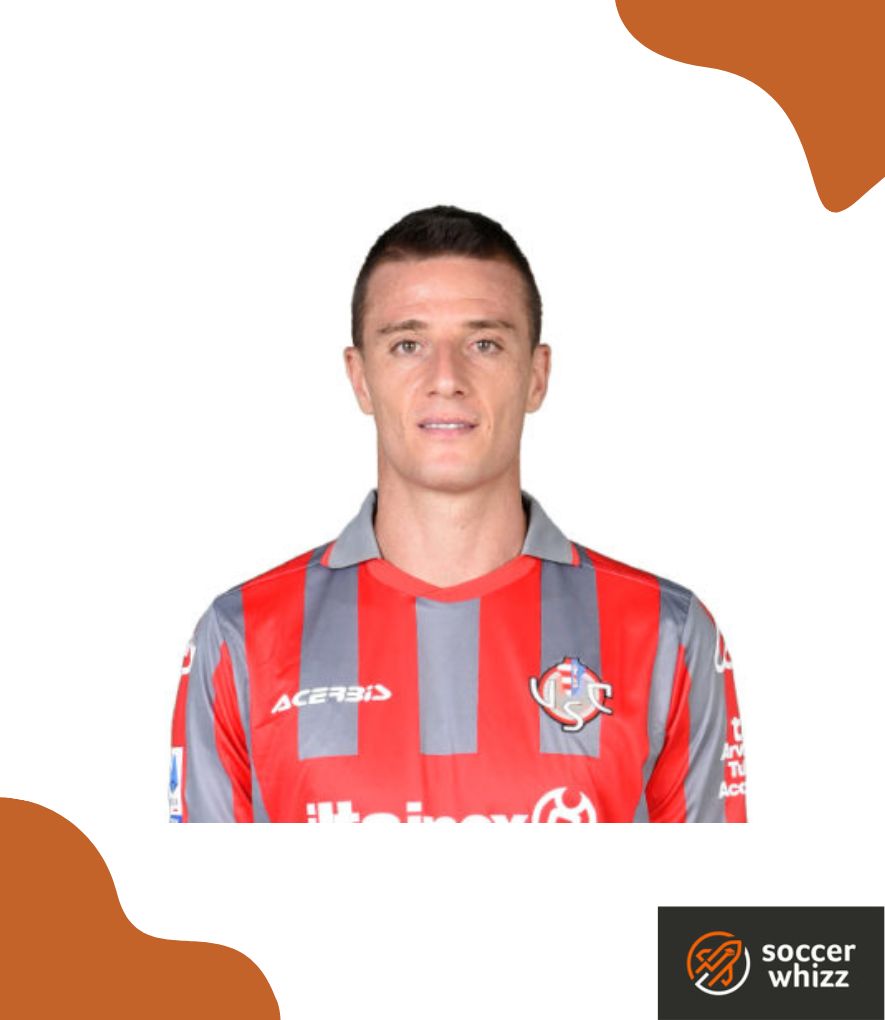 And Samuel Di Carmine should deputize in the absence of Ciofani.
Which team scored the most set piece goals in the 2021-22 Serie A?
Udinese and Roma led the charts here with both getting 17 set piece goals.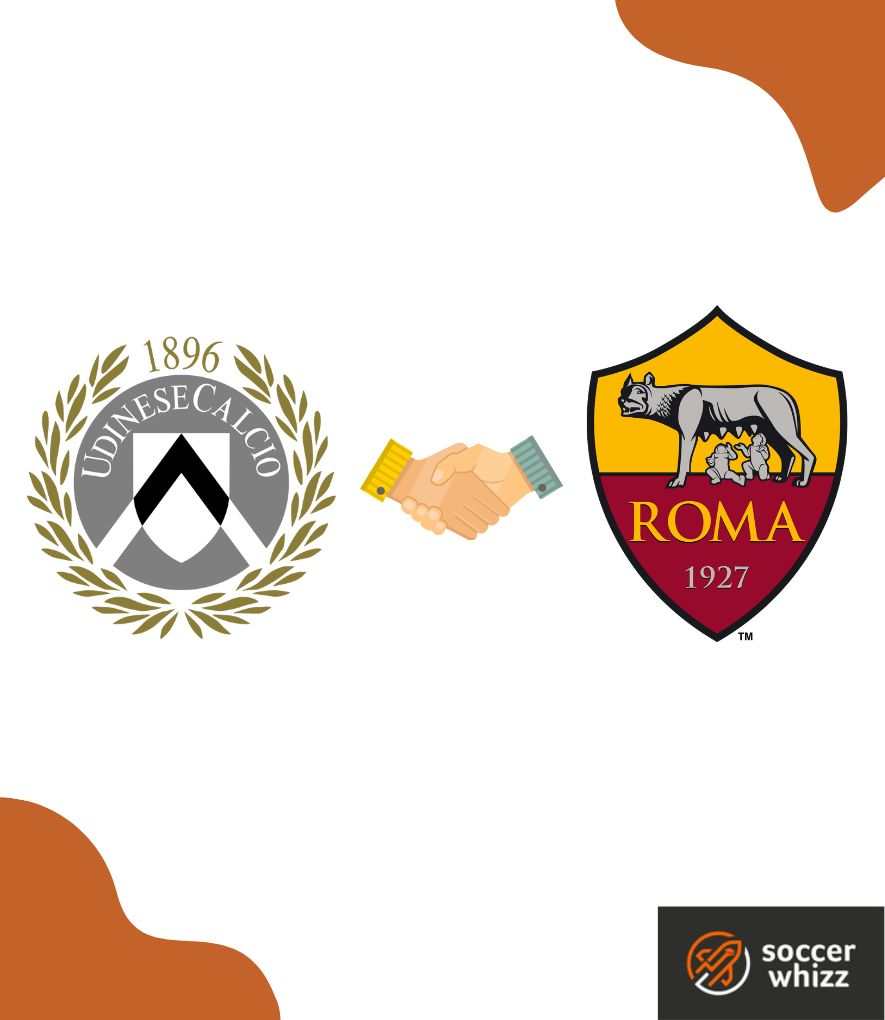 It's quite surprising to see Udinese at the top of this list because they lost their best dead ball specialist – Rodrigo De Paul – who transferred to Atletico Madrid for 35 million euros.
Following behind these two teams were Inter Milan and Napoli, with 16 goals a piece here.
When it came to penalties, Napoli came top of the pile with 10 conversions, with Fiorentina right behind them with 9 successful penalties taken.
Full Serie A competition set piece takers list
Here's the full list for you to take a look through:
| Club | Penalties (Main) | Penalties (Alternate) | Free Kicks (Main) | Free Kicks (Alternate 1) | Free Kicks (Alternate 2) | Corners (Main) | Corners (Alternate 1) | Corners (Alternate 2) |
| --- | --- | --- | --- | --- | --- | --- | --- | --- |
| Lecce | TBC | - | TBC | - | - | TBC | - | - |
| Juventus | Dušan Vlahović | Leonardo Bonucci | Angel Di Maria | Juan Cuadrado | Federico Chiesa | Angel Di Maria | Juan Cuadrado | Federico Chiesa |
| Inter Milan | Lautaro Martinez | Hakan Çalhanoğlu | Hakan Çalhanoğlu | Marcelo Brozović | Nicolò Barella | Hakan Çalhanoğlu | Nicolò Barella | - |
| Torino | Saša Lukić | TBC | Saša Lukić | - | Saša Lukić | Saša Lukić | - | - |
| Napoli | Victor Osimhen | TBC | Fabián Ruiz | Piotr Zielinski | - | Fabián Ruiz | Piotr Zielinski | - |
| AC Milan | Olivier Giroud | Theo Hernandez | Sandro Tonali | Rafael Leão | Theo Hernández | Sandro Tonali | - | - |
| AS Roma | Tammy Abraham | Lorenzo Pellegrini | Lorenzo Pellegrini | Paulo Dybala | Nicolò Zaniolo | Lorenzo Pellegrini | Paulo Dybala | Nicolò Zaniolo |
| Hellas Verona | Antonín Barák | Giovanni Simeone | Miguel Veloso | Lazovic | - | Miguel Veloso | - | - |
| Lazio | Ciro Immobile | Sergej Milinković-Savić | Luis Alberto | Sergej Milinković-Savić | Pedro | Luis Alberto | Pedro | Mattia Zaccagni |
| Fiorentina | Nicolás González | Cristiano Biraghi | Nicolás González | - | - | Nicolás González | - | - |
| Sassuolo | Domenico Berardi | TBC | Domenico Berardi | Junior Traore | - | Domenico Berardi | Junior Traore | - |
| Atalanta | Duván Zapata | Luis Muriel | Josip Iličić | Ruslan Malinovskiy | - | Josip Iličić | Ruslan Malinovskiy | - |
| Bologna | Marko Arnautović | Riccardo Orsolini | Riccardo Orsolini | Nicola Sansone | - | Riccardo Orsolini | Nicola Sansone | - |
| Monza | Mattia Valoti | Christian Gytkjær | TBC | Gianluca Caprari | - | TBC | Gianluca Caprari | - |
| Udinese | Roberto Pereyra | Gerard Deulofeu | Roberto Pereyra | Gerard Deulofeu | - | Roberto Pereyra | Gerard Deulofeu | - |
| Spezia | Daniele Verde | M'Bala Nzola | TBC | Daniele Verde | - | TBC | Daniele Verde | - |
| Sampdoria | Antonio Candreva | Fabio Quagliarella | Manolo Gabbiadini | Antonio Candreva | - | Manolo Gabbiadini | Antonio Candreva | - |
| Cremonese | Daniel Ciofani | Samuel Di Carmine | TBC | - | - | TBC | - | - |
| Salernitana | Federico Bonazzoli | Franck Ribéry | Franck Ribéry | - | - | Franck Ribéry | - | - |
| Empoli | Nedim Bajrami | TBC | TBC | - | - | TBC | - | - |
Related articles: Dedicated free kick and corner takers for Premier League clubs; set piece takers for international teams at the FIFA 2022 World Cup in Qatar and the Eredivisie's free kick, penalty and corner kick takers for 2023
Latest posts by Samuel Waihenya
(see all)