A lot of young people grow up seeking to emulate the professional sports stars that they see on television.
In fact, over the years I've spoken to several kids who foresee themselves taking up football as a professional career in future.
But is the decision to try and take up this line of work the right one?
Well, soccer can be a fantastic career choice because players are usually paid quite handsomely, with the occupation also being a varied one due to plenty of regional and international travel taking place before and after matches. More so, there are multiple opportunities for professional progression within the game, as one can assume a coaching or management role after a playing career.
One simply needs to have enough determination, discipline and mental fortitude to dedicate the majority of their early childhood and teenage years towards becoming a professional athlete involved in the game.
Let's now take a deeper look at the reasons why the game can transform lives for the better.
Why soccer is a good career option
This article will look at football as a career from all angles.
In order for us to accurately evaluate the prospects of this profession, we need to consider different factors.
These include things like financial prospects, progression within the field of work as well as accounting for work-life balance accommodation.
So, let's get straight down to business…
1. Soccer players make a lot of money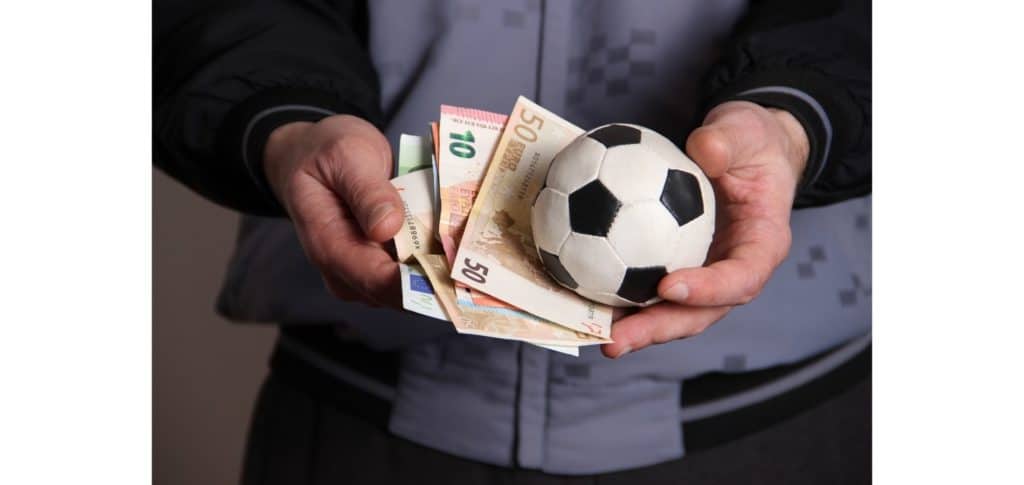 According to this analytical report by Statista, 9 out of the 17 highest ranked sports leagues in the world by measure of average annual salary were soccer based ones.
The English Premier League (EPL) and Spain's La Liga competition came in fourth and sixth place, with average annual salaries amounting to 3.97 million dollars and 2.55 million dollars respectively.
Now those are some big figures!
However, it's worth noting that only a tiny fraction of players hit this sort of jackpot, as wages within this ballpark are only reserved for the cream of the crop.
But even though competition for places at the highest level is immensely tight, there are quite literally hundreds of professional soccer divisions in the world, which means there's still an opportunity to earn a decent living for those who don't make the cut at the biggest clubs.
2. Travel opportunities
Football teams usually have fixtures that are scheduled to take place away from the club's home ground.
In a typical 38-game Premier League season, there is an equal split of 19 home fixtures and 19 matches "on the road".
So, a team that is only competing in the English top division can be expected to travel at least 19 times during a summer to spring soccer season, as this figure does not even account for domestic cup fixtures.
Clubs will have a team bus and designated driver who will shuttle them to and from games, particularly for journeys that are less than 4 hours long.
In some situations, players have to crash for the night at hotels in the nearby area, particularly if the journey back home cannot be completed on the same day after a match.
There are also lots of opportunities for regional and international travel that are afforded to players whose clubs participate in European competitions like the UEFA Champions League and the UEFA Europa League.
Quite amusingly, Sir Alex Ferguson used to make a point of complaining to the media if Manchester United had to take 4-hour trips to Greece or Turkey for European competition, as he thought these longer flights affected the performance levels of his players.
Ultimately, if you succeed in going professional, you won't just be sat at the training ground each day, as there is plenty of scope for touring the world.
3. Professional progression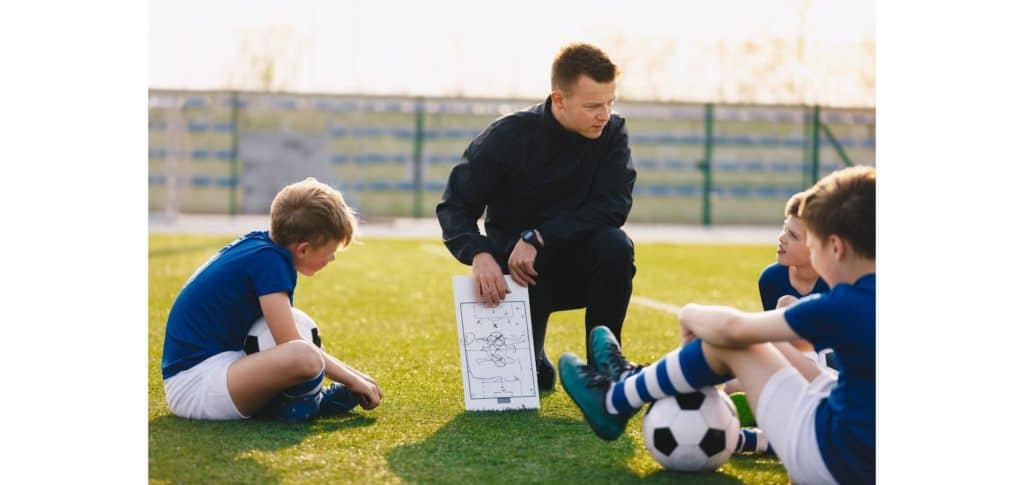 There is a long list of players with trophy-laden careers on the pitch who have gone on to become successful football managers or coaches after retirement.
This includes:
Didier Deschamps
Zinedine Zidane
Antonio Conte
Pep Guardiola
I've highlighted some of the top picks, but I could also go on and on.
These greats have gone and pursued the necessary coaching qualifications that are needed for a smooth transition from player to manager.
In the table below I've outlined the UEFA coaching qualification pyramid so you can gain a better understanding of what it takes to reach the elite levels of management.
In summary, the sport has opportunities for athletes even after they call time on their playing days, as it's not very difficult to integrate into a supervisory role at various clubs throughout the world.
How long are soccer players careers?
A typical time period for a person starting out as a professional and going all the way to retirement usually ranges between 10 to 20 years.
Some players receive their first sporting contract very early at the age of 17 or 18 and it's quite reasonable to see them involved in the game until their mid to late 30's.
Although a pretty amazing outlier is Gianluigi Buffon, whose kicked off his career at Parma when he was 17 years old and is still playing today at the age of 43!
Is it hard to go professional in soccer?
It definitely is not easy to break into the upper echelons of professional football.
In fact, the overall statistics are quite grim.
"Out of the children who enter academies at the age of nine, less than one percent will make it as a professional footballer at any level."

We Make Footballers
So, you can see it takes far more than talent and skill to make it to the top of the football pyramid.
Here's a video that dissects the number probabilities at a much more granular level:
What education is needed to become a professional soccer player?
When it comes to soccer in America, there is a basic requirement for a person to have accumulated three years out of high school, although in the United Kingdom no formal academic qualifications are required for entry into the professional and semi-professional game within the country.
This doesn't mean that aspiring players should neglect all aspects of their education, as using things like language to communicate effectively on the field is still a core part of the sport.
Even more so, players with a better grasp of mathematical concepts are likely to understand analytical football breakdowns more easily.
For the young ones out there who are looking for a simple pathway to follow into the game, I've outlined a couple of steps that 14-year olds can take towards going professional as footballers.
Just bear in mind that the advice given within that article is also applicable to teenagers of a similar age.
Summary
This article has effectively highlighted the reasons as to why soccer is a good career option.
But I'll provide a short recap for the benefit of the audience.
Soccer is a great career that provides players with lots of travel experiences due to games being played in different parts of the world. As a professional occupation it pays fairly well and it has plenty of opportunities for career advancement into coaching or management further down the line.
See you next time!
If you enjoy the content that I create and would like to buy me a coffee, then I'd really appreciate it!
Any money that I earn through this donation will be re-invested into more content for this website.
Additionally, by sending in a donation you'll also receive a copy of my recently released 190+ page eBook on Soccer Ball Care, as well as be subscribed to our mailing list where you'll be regularly informed on the latest developments concerning the Soccer Whizz blog.
Latest posts by Samuel Waihenya
(see all)