Officiating competitive soccer games at the highest levels of the sport is no easy feat.
There can be significant ramifications if a match official where to make the wrong call at a certain point during a game, as the overall match result could unfairly swing in one team's favour.
So, this brings to mind an important question.
If match rulings can have such serious consequences for the players and clubs involved, are referees afforded the leeway to change their decisions?
Well, here's the answer to that…
A soccer referee is permitted to change their on-field decision, provided that he or she has not already restarted the play or terminated the match. Once a game has recommenced, a referee has no way of altering any rulings that were made prior to the resumption.
Now it's important to note that I'm not just pulling this information out of thin air!
And for that reason, I'm going to detail the exact legislation that concerns referee decision alterations.
So, let's begin…
Laws of the game: instance when referees can change their decision
As always, the International Football Association Board (IFAB) is the place to visit whenever I need to fact-check anything that's football-related.
Here's a concise statement on the topic in question:
"The referee may not change a restart decision on realising that it is incorrect or on the advice of another match official if play has restarted or the referee has signalled the end of the first or second half (including extra time) and left the field of play or abandoned the match."

IFAB Law 5
What this basically means is that match officials don't have the authority to alter or reverse previous verdicts if the gameplay has started once again.
Just think about it for a second.
Imagine a referee halting the flow of the game to award a foul when one team is already in the process of launching a defence-splitting counter attack.
That would spark mass player and fan protests!
Although there is a notable exception to this law.
VAR protocol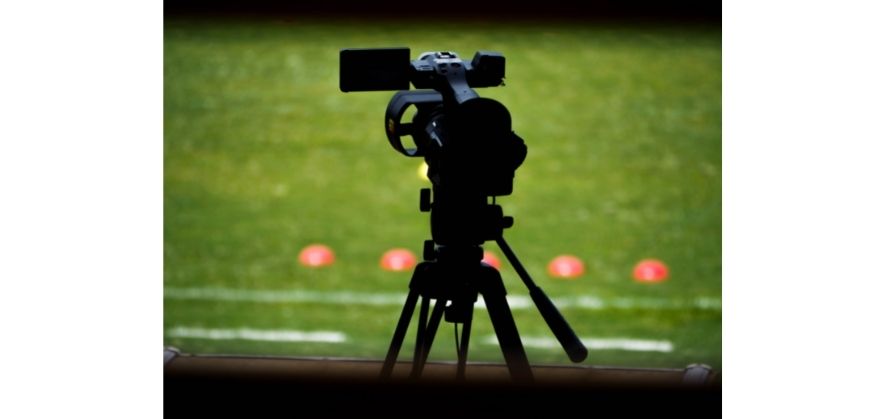 The introduction of digital technology to help match officiating has been one of the biggest strides the game has taken towards become a fairer and more equitable sport.
Referees are now afforded more help so that they can make the correct calls, and the legal framework that governs this technology also gives them a bit more power to redress.
According to Law 12.3, disciplinary sanctions can be amended after restarts in situations where other match officials (i.e. assistant referees or linesmen) have identified and attempted to communicate offences to centre referees prior to play resuming.
Examples of referees changing their decisions
It's important that you see how such events have played out in the past.
Which is why I've laid down two instances where referees have made a significant amendment within a match:
1. Costin Lazar penalty case
Back in 2009, the FC Rapid Bucharest player Costin Lazar went down in the 18-yard box after being challenged by an opponent and was awarded a penalty kick.
But what happened next was quite bizarre!
The Romanian star refused to take the spot kick after claiming that he had been tackled cleanly.
Ultimately, the referee decided to revoke his earlier decision and hand the ball over to the other team – Oțelul Galați – who then restarted play.
Here's a video of how this all went down:
2. Julian Draxler goal revoked
During a Bundesliga clash in 2014, Schalke looked to have consolidated their winning position over Eintracht Frankfurt after having added to their goal tally.
But the referee overturned the goal that they had scored after receiving communication from the linesman – who had realised that Schalke's Julian Draxler was originally standing in an offside position.
Take a look at the clip here:
Can a referee rescind a yellow card?
In the same way that referees can change their decisions provided that play has not restarted, they can also change their ruling to caution or send off a player.
Again, this is dependent on whether the match has resumed.
You'll find that referees often consult with their assistants and linesmen on such matters in order to ascertain what had happened and consequently make the correct choice.
Can a soccer referee overturn his decision after a match restart?
The answer here is – largely no.
As I mentioned earlier on in the article, a VAR review is the only exception here.
Their implementation within the game allows for play to be halted and key events checked over even after matches have kicked off once again.
More generally, referee decisions connected with pivotal parts of play are final.
This includes things like:
Goals scored
Match results
Conclusion
Hopefully you'll have learnt today that referees can change their decisions so long as pitch play has not resumed.
From overturning offside calls to revoking penalty kicks, there isn't a single thing that referees aren't permitted to look over before a game has restarted.
If you enjoy the content that I create and would like to buy me a coffee, then I'd really appreciate it!
Any money that I earn through this donation will be re-invested into more content for this website.
Additionally, by sending in a donation you'll also receive a copy of my recently released 190+ page eBook on Soccer Ball Care, as well as be subscribed to our mailing list where you'll be regularly informed on the latest developments concerning the Soccer Whizz blog.
Latest posts by Samuel Waihenya
(see all)