In these tough economic times, lots of people are struggling to make ends meet.
Soccer referees are no exception, as the coronavirus pandemic has seen match officials lose hundreds of hours of work and subsequent income through game postponements and cancellations.
With their livelihoods severely impacted, this begs the question…
Can soccer referees meet the eligibility requirements for unemployment aid?
And the answer is actually quite self-explanatory.
Soccer referees who officiate matches in both professional and semi-professional capacities should be able to apply for some form of unemployment compensation, especially in the event that they are unable to work for the foreseeable future as a result of factors like redundancy and nationwide pandemics.
However, it must be said that if you work as a referee on a casual basis (i.e. during pickup games), you are unlikely to qualify for the aforementioned financial support.
How referees can receive unemployment aid
First world countries typically have better frameworks in place to deal with economic catastrophes.
The efficient tax mechanisms present in these nations allow governments to subsidise services or offer financial aid for those desperately in need.
I'm now going to talk about how affected referees can file for unemployment benefits.
So, here goes…
1. United States: Pandemic Unemployment Assistance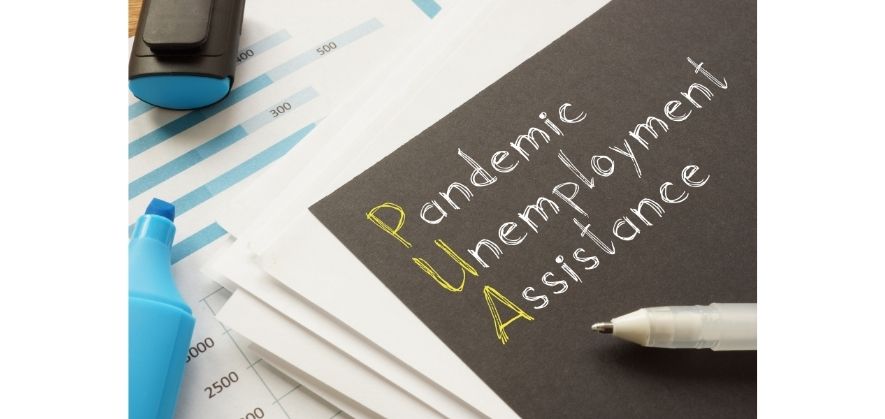 Under the federal Coronavirus Aid, Relief and Economic Security (CARES) Act, independent contractors such as referees can receive unemployment insurance through filling in a simple application online or at a state labour department.
The Pandemic Unemployment Assistance scheme was a really helpful program that the American government devised to provide emergency support for workers who:
Failed to qualify for standard unemployment aid
Had already used up their allotted benefits
Were unable to work due to the coronavirus pandemic
Although, with the vaccine rollout underway and businesses in America re-opening once more, this program seems to have expired.
It ran from January 27th 2020 all the way to December 31st 2020.
2. United Kingdom: Furlough program
The United Kingdom took a different approach to the global pandemic, as their government launched a furlough program that paid 80% of wages to people who couldn't work, or whose employers didn't have the necessary finances to be able to pay them a full salary at the time.
Although it's only Premier League referees who appeared to be lucky here.
I'll explain why in the next section.
Are soccer referees considered employees?
Due to the fact that Premier League referees are legally employed under the Professional Game Match Officials Limited Organisation (PGMOL), they received furlough from the government.
On the other hand, referees officiating in the lower tiers of the English game were considered as self-employed.
This is after the Her Majesty's Revenue and Customs (HMRC) lost a court appeal regarding the employment status of officials who work in League One, League Two, Championship and FA Cup games.
Therefore, referees officiating at the highest level of the English game are considered employees, whereas those who only take charge of games in the lower divisions fall into the self-employed category of workers.
Do soccer referees pay taxes?
Soccer referees do in fact pay taxes.
Where the difference lies is whether the referee is self-employed or works directly under an organisation as a recognised employee.
If you're self-employed referee, you will no doubt have to fill in your tax forms yourself.
Make sure that you account for all the equipment that was used or purchased during the accounting year, such as a referee watch, notebooks, pens and even the mileage cost involved in travelling to and from games.
Conversely, employed referees have a much easier time.
This is because the tax deductions are made automatically before they receive their pay checks at the end of every week or month.
Final thoughts
This article has brought to light the fact that…
Soccer referees are eligible to receive unemployment benefits, as operating in a professional, for-profit capacity as a match official entitles them to similar labour rights that a standard employee would receive from a company or organisation in the event that they are unable to work.
Regardless of whether that referee is an independent contractor in America, or a self-employed individual in the United Kingdom, there is definitely a form of support out there that the person can gain access to.
Latest posts by Samuel Waihenya
(see all)