In the vast world of soccer, certain accolades hold a special place, symbolizing honor, dedication, and recognition of a player's contribution to their national team.
This article aims to shed light on the concept of a cap, exploring its historical origins, the importance it holds within the soccer community, and the cherished traditions associated with this prestigious milestone.
Let's start with a definition of what this easy-to-remember soccer term represents.
In soccer, a "cap" refers to an international appearance made by a player representing their national team in an official match. Each time a player participates in a full international game for their country, they earn a cap.
It serves as a tangible testament to their participation and serves as a symbolic honor bestowed upon those who have had the privilege to don their nation's colors on the international stage.
How do you get a cap in soccer?
To earn a cap in soccer, a player must represent their national team in an official international match.
The process typically involves meeting specific criteria set by the national governing body and being selected to participate in a competitive fixture.
Here's a general overview of the conditions involved in obtaining a cap:
1. Participation in an official match
To earn a cap, a player must take part in an official international match recognized by the respective national football association (e.g., FIFA-sanctioned matches or continental competitions).
These matches can include friendlies, qualifiers for major tournaments, or tournaments themselves.
2. On-field performance
Once on the field, the player must actively participate in the match, adhering to the rules and contributing to their team's performance.
The duration of the player's involvement can vary depending on the coach's strategy, match circumstances, and player performance during the game.
As long as the player sets foot on the pitch to play, they are officially recognized as earning a cap for their respective country.
Where did the term "cap" originate from?
The term "cap" in the context of earning an appearance for a national team in soccer originated in the United Kingdom.
The word "cap" refers to a traditional head covering, typically associated with formal attire or uniforms.
In the 19th century when international soccer matches started to gain popularity, players representing their national teams were often presented with a cap as a symbol of their inclusion in the team.
These caps were often adorned with the national emblem or the team's logo.
The players would wear these caps during the pre-match ceremonies or at official team events, signifying their status as international representatives.
The tradition of awarding caps to players in recognition of their national team appearances dates back to November 30, 1872, when England played Scotland in what is recognized as the first official international soccer match.
The players from both teams were presented with caps before the game, creating a lasting tradition that has since been adopted by numerous national football associations worldwide.
Over time, the term "cap" became synonymous with earning an official appearance for one's national team.
It represents the honor, recognition, and pride associated with representing a country at the highest level of international competition.
The cap, both as a physical item and a symbolic gesture, has become an integral part of soccer history and tradition.
Do friendly matches count as caps?
Whether friendly matches count as caps towards a player's international appearances varies depending on the national football association and its specific guidelines.
In some cases, friendly matches are considered official international matches, and appearances in these games are counted towards a player's cap total.
This means that playing in a friendly match would contribute to a player's official international appearances.
FIFA, the international governing body for soccer, does not have a specific ruling regarding whether friendly matches count as caps.
The decision is left to the discretion of individual national football associations.
While FIFA does not impose any mandatory guidelines, most national associations consider friendly matches as official international appearances and count them towards a player's cap total.
Friendly matches often serve as important opportunities for national teams to fine-tune their tactics, test new players, and build team cohesion.
Consequently, appearances in friendly matches are generally recognized and included in a player's cap count by national associations.
However, it's worth noting that FIFA does regulate the classification of matches for statistical purposes.
They categorize matches as either "A" or "B" internationals.
"A" internationals refer to full international matches, including:
friendlies;
qualifiers; and
tournament matches
While on the other hand, "B" internationals refer to matches involving B teams or representative selections of national associations.
These categorizations help provide clarity in differentiating between official international matches and other types of matches.
Ultimately, the inclusion of friendly matches in a player's cap count is determined by the respective national football association, and most associations do recognize and count appearances in friendlies as official caps.
Which players have the most caps in soccer?
The number of caps a player has is often used as a measure of their experience and dedication to their national team.
It can be a significant milestone for players to reach a certain number of caps, and it is often a source of pride for both the player and their country.
Below is the list of players with the most national appearances for their respective countries:
Cristiano Ronaldo – 197 caps
Cristiano Ronaldo's selection for Portugal's starting XI in the Euro 2024 qualifier against Liechtenstein saw him overtake Bader Al-Mutawa's previous record for most international caps with 196.
It's quite fitting that Ronaldo became the most capped player of all time as he's had a legendary career worthy of the title.
Bader Al-Mutawa – 196 caps
Here we have a guy who's represented the Kuwait national team as a forward since his sporting debut in 2003.
Al-Mutawa is the second most capped player behind Cristiano Ronaldo, which is an incredible achievement that's a testament to his longevity in the game.
With 56 goals in 196 appearances, he's been very productive at international level.
Soh Chin Ann – 195 caps
The former Malaysian soccer player Soh Chin Ann played a total of 195 games for his nation.
Chin Ann was often referred to as "Towkay" or "Tauke" by his team mates and legion of supporters.
He retired long ago in 1984 and rests easy at 72 years of age (i.e. at the time of writing).
Ahmed Hassan – 184 caps
Up next we have Ahmed Hassan, who comes in at 4th place with 184 international appearances.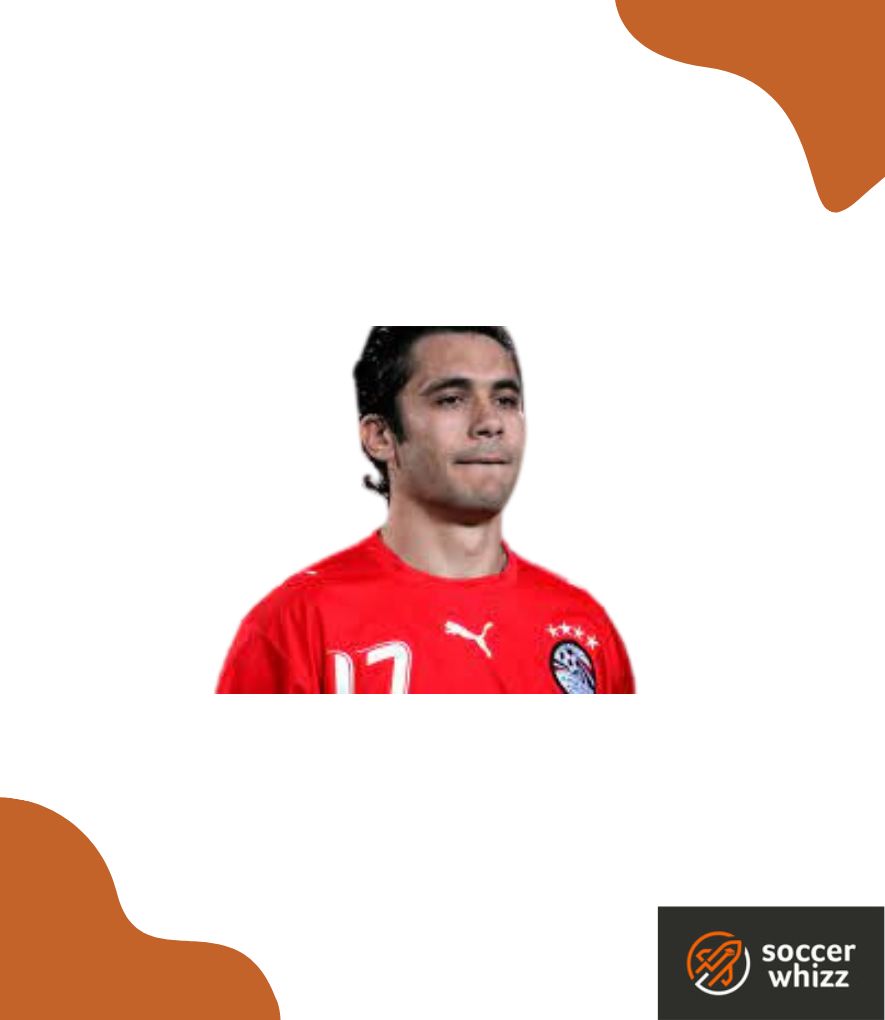 The former Egyptian soccer player played as a right winger and was known for his sharp bursts of pace.
Concluding thoughts
In the world of soccer, a cap is more than just a physical item or a numerical record.
It represents the pinnacle of achievement, the culmination of a player's dedication, and the ultimate honor bestowed upon those who proudly represent their national team.
While the specific criteria for earning caps may differ among national football associations, the essence remains the same.
A cap embodies the spirit of representing one's nation, the honor of wearing the badge, and the pride of playing for something greater than oneself.
Before you go, you might want to interest yourself with some further reading about popular soccer terms.
For starters, check out our post detailing what a hat trick in soccer is.
It goes into detail explaining one of soccer's most commonly used words, and provides a lot of fantastic insight into how the term was derived, along with some fascinating player statistics that may leave you flabbergasted as to how they were achieved.
Happy reading!
If you enjoy the content that I create and would like to buy me a coffee, then I'd really appreciate it!
Any money that I earn through this donation will be re-invested into more content for this website.
Additionally, by sending in a donation you'll also receive a copy of my recently released 190+ page eBook on Soccer Ball Care, as well as be subscribed to our mailing list where you'll be regularly informed on the latest developments concerning the Soccer Whizz blog.
Latest posts by Samuel Waihenya
(see all)