Soccer is full of hilarious moments and Harry Maguire is no stranger to this.
The Manchester United defender often finds himself caught in the middle of the banter that's shared between fans, particularly because of his tendency to make costly mistakes during games.
Now, Maguire has received a lot of criticism in recent years for his performances.
But there was a period in time when the England international was loved by the fans who used to make jokes about him in a complimentary way.
You see, this all started back in 2018 when Maguire was given a peculiar nickname.
Harry Maguire was called "slab head" by his international team mate Jamie Vardy, who made a playful reference to the sheer size of Maguire's large yet flat forehead and his ability to win aerial headers during matches.
This article will now take a look into the context of the slab head name as well as delve deeper into its origin.
Why do people call Harry Maguire slab head?
As the article has already alluded to, there are two reasons why people refer to Maguire in this way.
Let's investigate this further.
1. Enormously sized forehead
Do you know what a slab actually looks like?
If you don't, then have a look at the picture below: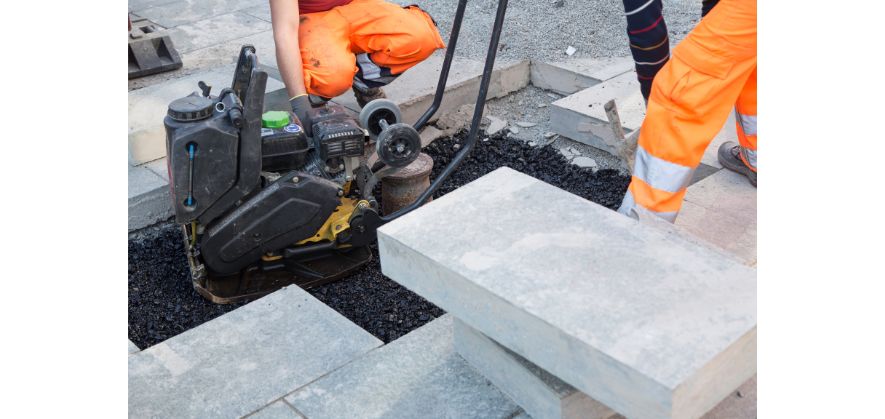 That's a concrete slab.
They're mainly used to provide a working flat surface within buildings, and they're also utilized as part of things like roof decks and ceilings.
So how does this relate to Maguire, you ask?
Well, the player has a pretty large forehead for starters!
But that's not all.
If you look carefully at Maguire's facial features, you'll notice that his forehead is distinctly flat in appearance.
Typically, the human forehead will have a more rounded shape that aligns with the face but not for Harry Maguire!
His forehead lacks that signature curve and it's the reason why Vardy and many other people have labelled him with the slab head name, as his forehead is large yet flat just like a concrete slab.
2. Ability to win defensive headers
Harry Maguire looks like your typical burly center back who's able to impose himself on opposition players through brute strength and power.
And one thing that makes such defenders so difficult to play against is the fact that they're able to get their head onto almost every aerial ball that they contest.
Maguire is a player that fits this description almost perfectly.
He has tremendous ability when it comes to winning aerial duels against opposing players, as he's able to jump to great heights and clear the ball away from potential danger with his forehead.
The frequency with which he's able to successfully compete in the air was observed by his former team mate – Jamie Vardy – who lauded his heading ability by giving him the slab head nickname.
Here's a short piece of video footage showing Maguire giving credit to Vardy for the name:
Who gave Maguire the slab head nickname?
Leicester City's Jamie Vardy is the player that is credited with coining the slab head nickname for Harry Maguire.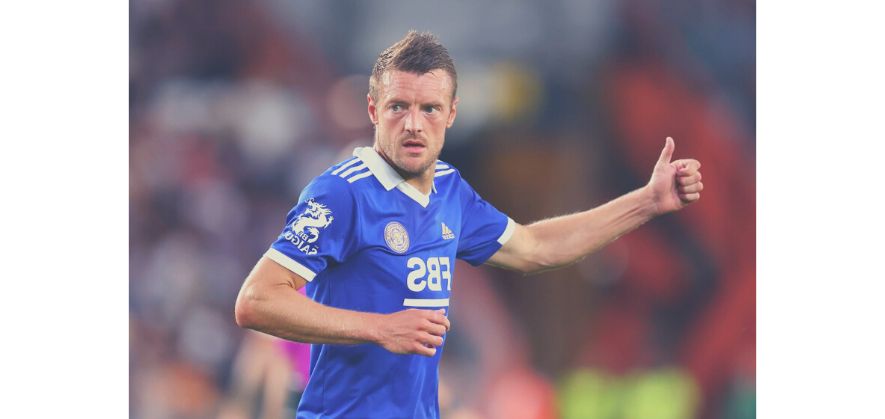 It doesn't come as much of a surprise that Vardy was the originator of this famous nickname, because the player himself is known for his playful character.
Vardy's career path as a soccer player has also been unconventional.
He burst onto the scene in his mid-twenties with Halifax Town, before Fleetwood Town took notice of his form and signed him on a short contract.
And once Leicester City scooped Vardy up from Fleetwood Town back in 2012, the rest as they say is history.
Vardy went on to win the English Premier League with the club, a feat which is widely regarded as one of the most impressive achievements in professional sport.
When was Maguire first called slab head?
The slab head name was given to Maguire during the FIFA World Cup tournament in 2018, when Maguire was part of the England camp competing to win the world's most prestigious sporting award.
Ahead of England's second group stage fixture of the competition against Panama, Maguire was speaking to journalists before his team mate Jamie Vardy interrupted proceedings.
The Leicester man had snuck into the media room and just as the conference was drawing to a close after the press had asked their questions, his hand went flying up.
Vardy then clenched his fist as a way of pretending to have a microphone in hand, then he went on to ask a bizarre question that had Maguire laughing at the end of it.
Here's what he had to say at the time:
"It's Jamie Vardy here from Vardy News. Just how big is the diameter of your head?"

Source – The Guardian
The joke was executed really well by Vardy, a player known to enjoy a little bit of banter every now and then.
Closing thoughts
So, there you have it!
This article has comprehensively covered why Harry Maguire has been branded with the slab head name.
Hopefully, you'll have gotten a kick and a laugh out of reading it.
For more Harry Maguire content, you can read through other posts on our blog, such as:
If you enjoy the content that I create and would like to buy me a coffee, then I'd really appreciate it!
Any money that I earn through this donation will be re-invested into more content for this website.
Additionally, by sending in a donation you'll also receive a copy of my recently released 190+ page eBook on Soccer Ball Care, as well as be subscribed to our mailing list where you'll be regularly informed on the latest developments concerning the Soccer Whizz blog.
Latest posts by Samuel Waihenya
(see all)