Over the last couple of years in the world of soccer, Kylian Mbappé has grown from being a teenager with great prospects of becoming a star to actually meeting the mark.
For starters, the Frenchman has played for some of Europe's top sides at club level in AS Monaco and Paris Saint Germain.
And as well as that, Mbappé has lifted the world's most prestigious and competitive trophy at international level – the FIFA World Cup.
So, there's absolutely no doubt as to Mbappé's standing within the game.
Nevertheless, fans of the planet's most popular sport rarely miss a moment to make fun of some of soccer's most talented players, especially if the stars in question are affiliated with a rival team.
Kylian Mbappé isn't an exception despite his high level of stature within the game, as even the French sensation isn't immune to the light-hearted criticism that sometimes makes its way into sports chatter.
That therefore brings us to the topic of today's article, which is primarily concerned with why Kylian Mbappé is compared to the turtle animal.
Amazing stuff, right?
Now your first thought towards this is how in the world such a comparison can be drawn, particularly if you don't really know or have a good idea of what Mbappé looks like.
After all, Mbappé as a human being looks nothing like a turtle and it's not even close!
But when you read through the answer below and the rest of the post, it will all make sense.
So, let's get down to the brass tacks here…
Kylian Mbappé is commonly referred to a turtle by his team mates in jest, as the French player bears a remarkably close resemblance in facial appearance to a fictional television character called Donatello – a member of the Teenage Mutant Ninja Turtles crew.
Read on for further insight.
What is the origin of the Mbappé-turtle comparison?
As we've already alluded to in the introduction, Donatello is a fictional cartoon character in the hugely popular television program called the Teenage Mutant Ninja Turtles.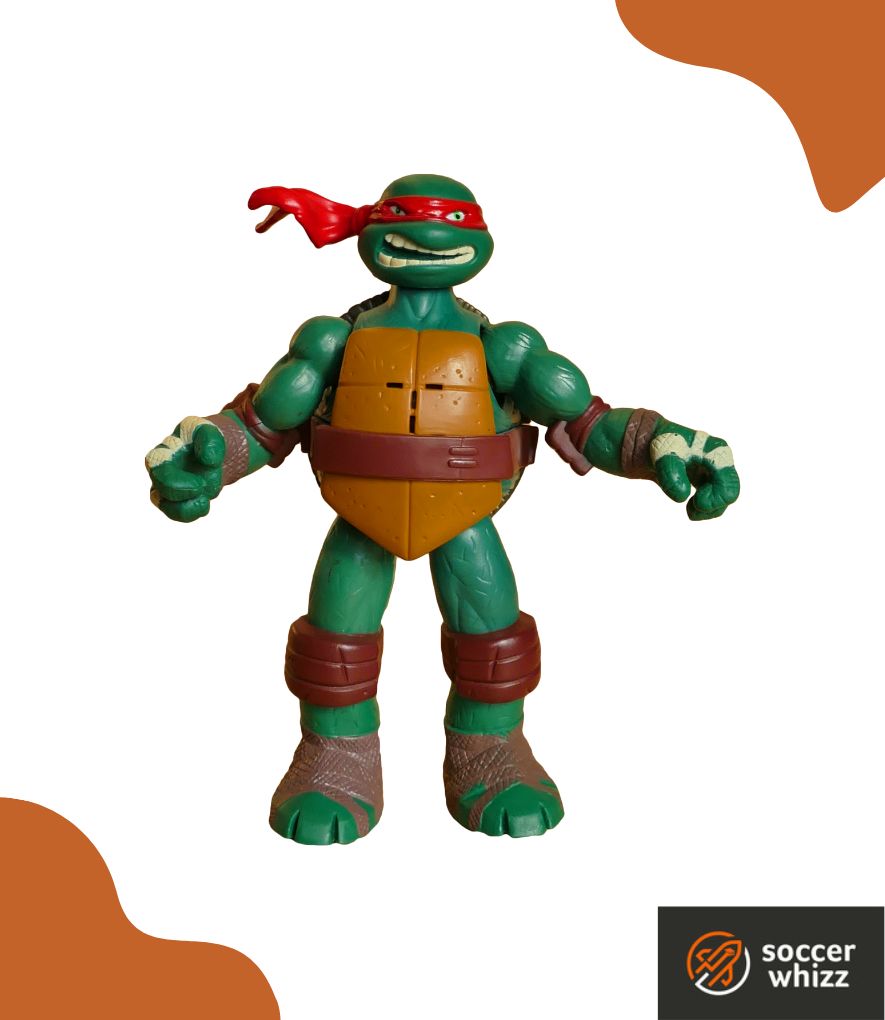 You probably watched it yourself when you were little!
Donatello was regarded as the laid-back and nerdier member of the vigilante group, known for his smarts and ability to solve complex problems in pressure situations.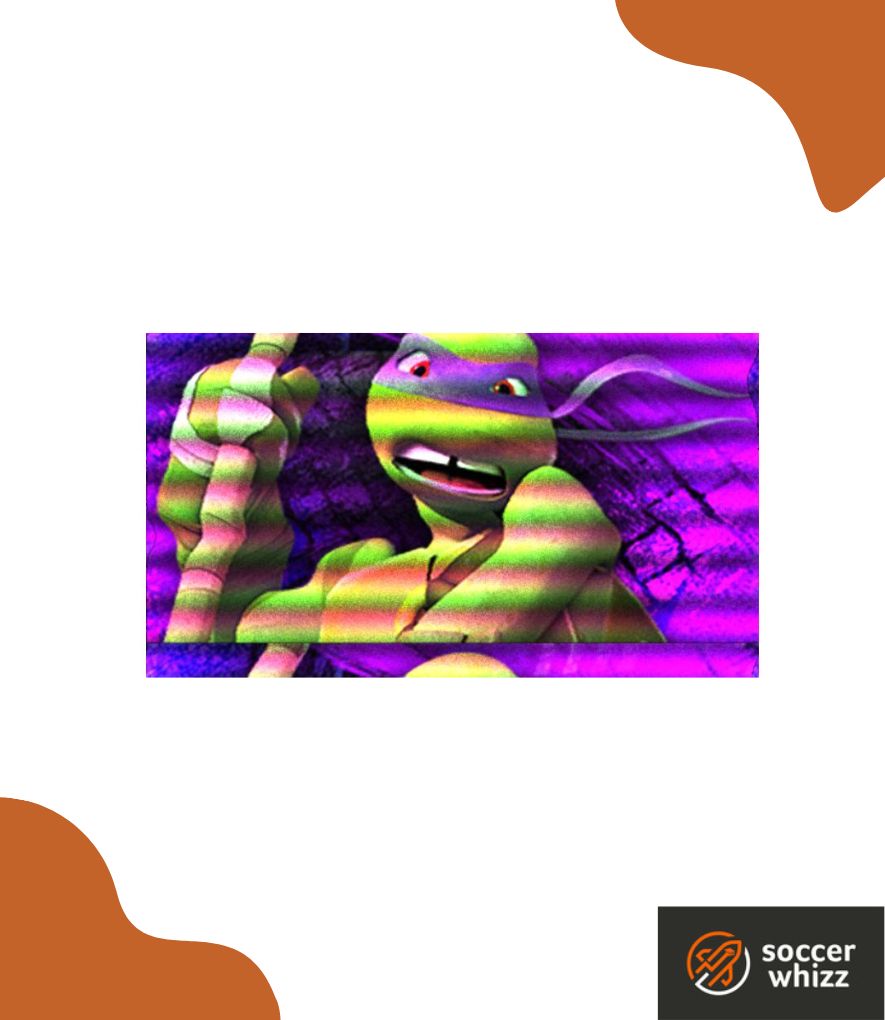 Anyway, the turtle comparison and eventual name came about in the Paris Saint Germain dressing room in 2017 when his team mate Presnel Kimpembe likened Mbappé's appearance to that of the animated cartoon figure.
This is backed up by a former colleague of Mbappé – Adrien Rabiot – who explains where the hilarious nickname came from:
"We gave him the nickname because he looks a bit like a turtle. It was meant kindly; he took it well."

Source – The Sun
Which players call Kylian Mbappé a turtle the most?
From the visual evidence seen on social media circles, there are a number of players who refer to Mbappé as Donatello with light-hearted jokes comparing him to a turtle.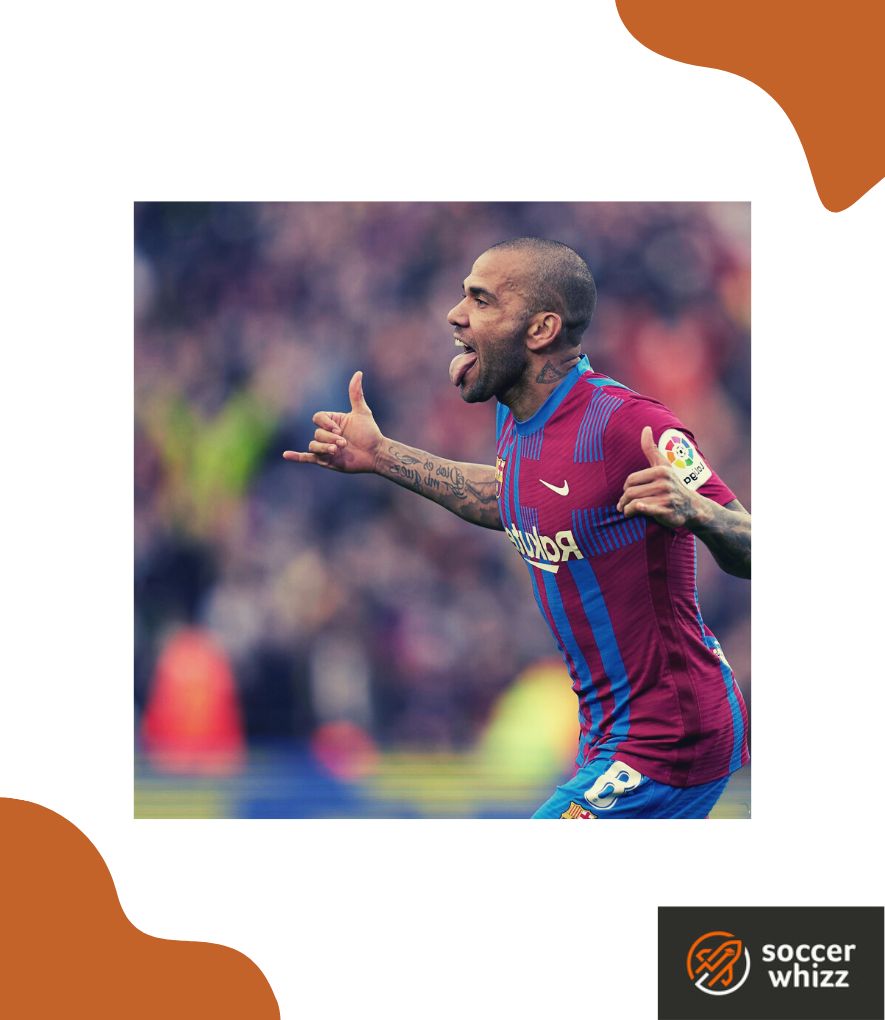 One of these players was his former team mate Dani Alves, who once posted side-by-side images of Mbappé and Donatello together in one frame and pointing out the uncanny resemblance.
Here's what that picture looks like: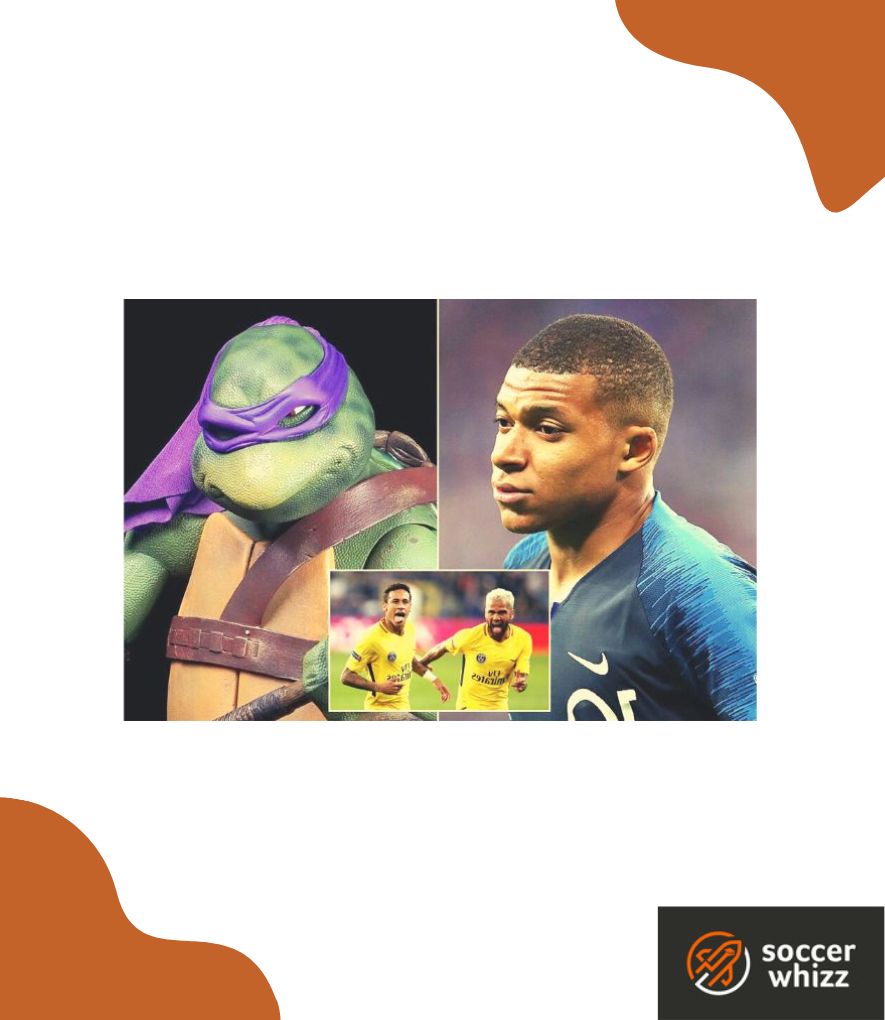 However, Mbappé had another team mate who took the banter a step further.
Thiago Silva surprised Mbappé after a game one night, as there's footage showing the Brazilian handing over a gift package containing a plastic mask of the Teenage Mutant Ninja Turtle character Donatello, neatly wrapped in a presentable white Dior box.
Take a look at the footage below, as it hilariously shows what happened:
So, you can see that a lot of soccer players have taken well to Mbappe's turtle nickname and often refer to him as Donatello with a touch of laughter in their voice and a smile on their face.
Final thoughts
That marks the end of this short post on why Kylian Mbappé is called a turtle!
It shouldn't really come as a surprise to soccer fans that the Frenchman gets this comparison, as he does in fact look quite similar to the fictional turtle character called Donatello.
Hopefully you've had a good laugh reading this piece.
For more Mbappé-related content, you can check out a couple of the links listed below:
Latest posts by Samuel Waihenya
(see all)