Over the years, social media has grown to have a huge influence in the sport that we know as soccer.
Before technology had taken us this far, all you'd generally do as a fan is go to the stadium to watch games and head to the local pub to discuss the game with fellow mates.
However, now that social media has become intertwined with the lives of soccer players, we get to see so much more of them outside of the pitch as well as learn what they're up to when not kicking a soccer ball.
Well, that's the case for most professional soccer players.
Funnily enough, the player who is widely regarded as the greatest of all time in soccer isn't on Twitter – one of the planet's most used social media platforms.
But just why isn't Messi on Twitter, you ask?
After all, as a fan you'd expect that he'd like to share all sorts of interesting things about his life with his loyal supporters?
This post has been written to answer that very question, and it shall start by offering a quick summary…
Lionel Messi is not on Twitter probably because of the fact that he's a quiet personality who displays a discreet sense of character and enjoys keeping a relatively low-profile outside of the soccer pitch.
Now, let's expound on this further…
Reasons why Lionel Messi is not on Twitter
Although Messi has never publicly come out and stated that he doesn't use Twitter for various reasons, it's pretty safe to assume that the Argentinian prefers not to have a registered account on the platform for the reasons outlined in the article summary.
1. Quiet character on the pitch and (probably) off it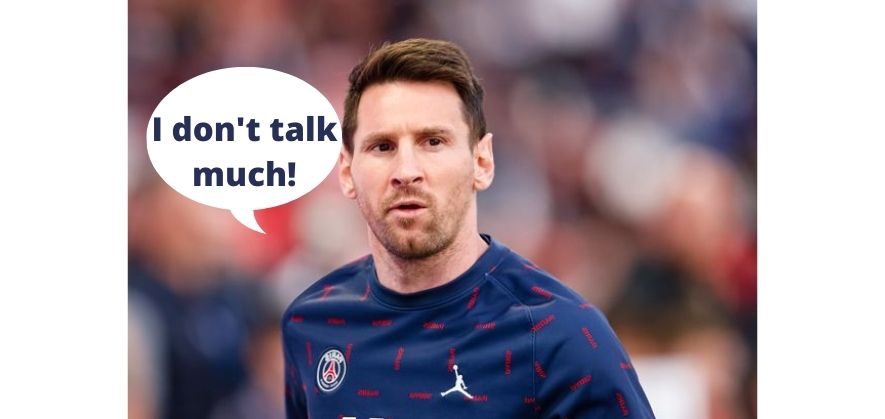 Messi has never been the sort of player who you would call outspoken.
You can see this even from the way that he plays.
Even as a captain for his former club Barcelona, Messi wasn't a very vocal presence on the field as you wouldn't see him barking orders at his team mates.
He's seen as a quiet leader who leads through exceptional sporting performance.
His goal and assist numbers speak for themselves, as he is able to spur his team mates to do better on the pitch by way of actual sporting example.
You only need to look at our other article on why Messi is called the GOAT for further evidence of this!
As opposed to being a vocal figure who would demand more from players through verbal feedback, Messi would simply get out there and inspire others to play well by showcasing his own soccer quality.
So, you could easily say that Messi and Twitter don't make for a good fit.
He doesn't talk too much, which you wouldn't expect to translate into tonnes of written posts, images and videos on Twitter describing the intricacies of his life outside of the game.
2. Appreciates privacy in his life outside of soccer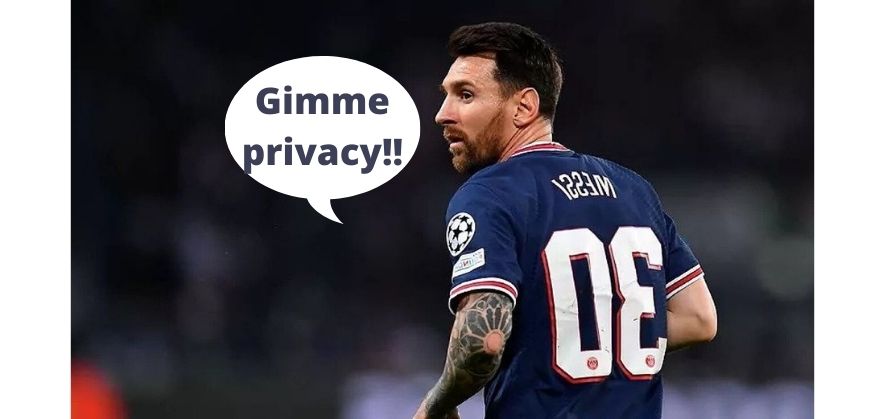 If you think about it, when was the last time you heard a news story about Lionel Messi that involved something that he did away from the soccer pitch?
The odds are substantially high that you'd answer that question with a "never"!
Messi is known to keep his private and personal affairs to himself, and you won't get much of a hint about what he's up to away from the sport unless you were to randomly bump into him one day!
The player rarely even gives television interviews, which is why it was quite surprising to see and hear him speak exclusively to Goal.com when he tried to leave his former club Barcelona in 2020.
Is Messi on social media at all?
Despite there not being a confirmed Twitter account that Messi officially uses, there is an account on the platform that is strongly affiliated with him.
The @TeamMessi account was created by Adidas – who are one of his many brand sponsors – who like to showcase his partnerships with the global sportswear giant.
Here's one of their recent tweets, for example:
But just because Messi isn't confirmed as being present on Twitter doesn't mean that he has absolutely zero social media presence.
Let's get into the implications of that…
Instagram
The Paris Saint Germain player has a personal Instagram account with 330 million followers at the time of writing.
On that account he posts pictures and footage of him playing in past games or scoring goals.
And sometimes he does like to share the occasional family photo where he shows pictures of his long-term partner Antonela Roccuzzo and his children.
Facebook
Messi also has a verified Facebook account that is run by members of his administrative team.
It's got 105 million followers, so you can see that a lot of people like to keep tabs with what Messi is up to in his life outside of soccer.
Wrap up
That brings us to the end of this post on why Messi is not on Twitter.
You can see that the Argentinian's quiet personality doesn't naturally lend itself to being active on the giant social media platform.
If you liked reading this piece, check out some of our other Messi-related content like:
If you enjoy the content that I create and would like to buy me a coffee, then I'd really appreciate it!
Any money that I earn through this donation will be re-invested into more content for this website.
Additionally, by sending in a donation you'll also receive a copy of my recently released 190+ page eBook on Soccer Ball Care, as well as be subscribed to our mailing list where you'll be regularly informed on the latest developments concerning the Soccer Whizz blog.
Latest posts by Samuel Waihenya
(see all)