Soccer can give its fans a really good laugh from time to time.
The game is widely known to have some truly hilarious moments, especially when these amusing situations arise from two sets of opposing supporters who love to make fun of each other.
Back when Lionel Messi and Cristiano Ronaldo both played in La Liga for the strongest teams – Barcelona and Real Madrid – fans from both clubs used to dish out a lot of jokes that taunted the star players of these sides.
One of the absolutely crazy names dished out by Real Madrid fans when referring to Barcelona's Argentinian talisman was called "Pessi".
Now those of you that are relatively new to the sport are probably quite confused at this point.
Why was Messi called "Pessi"?
And why is that nickname so commonly used amongst the younger contingent of Real Madrid's fanbase?
Well, here's your answer…
Messi is called "Pessi" by Real Madrid fans who combined the words "Messi" and "penalty" to ridicule the Argentinian forward for missing a lot of spot kicks during his career.
Read on to find out more information about the history of this funny name.
Who is known as "Pessi" in soccer?
As the article has already briefly alluded to, Lionel Messi is the player who has to suffer the ignominy of being called "Pessi" by a rival fan base.
Lionel Messi is an Argentinian player who used to play for Barcelona, one of Spain's best soccer teams with a very prestigious sporting history.
The people who came up with the "Pessi" name also managed to gather up an accompanying image that was meant to make fun of the player in question.
Here it is: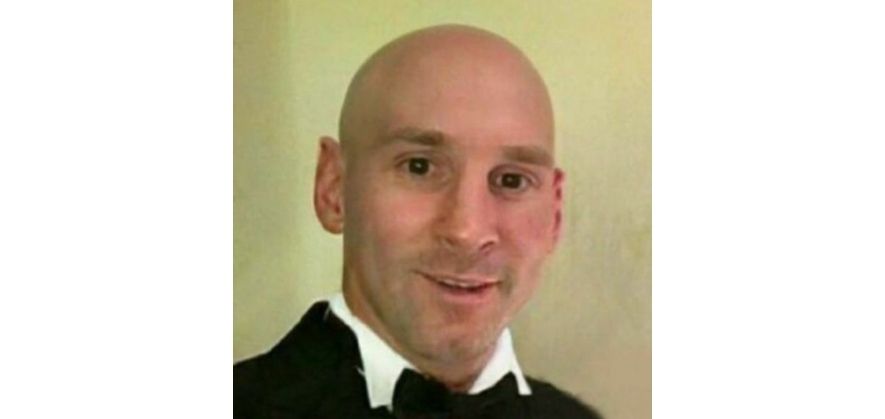 You can see in this picture, that Messi's face has been photoshopped to look like he has a bald head.
The reason for this is deeply rooted in soccer fan comedy where supporters taunt players or managers who have supposedly been "exposed" as being terrible at their jobs.
In fact, the term used in most cases is "bald fraud", which describes someone who's stealing a living in their professional occupation.
Why is Messi sometimes referred to as "Pessi"?
The Real Madrid fans who gave one of the world's greatest ever players this nickname actually did so in response to Barcelona supporters.
Listen up because this is about to get interesting!
Lionel Messi and Cristiano Ronaldo were two of the greatest ever soccer players to grace the game in their sporting primes.
They respectively led Barcelona and Real Madrid to several wins and titles during the time that they represented these clubs.
Because soccer is so competitive, fans used to get into heated arguments about who the better player between the two was, because at the time they were considered the world's best.
Now, the latter group (Barcelona fanbase) used to taunt Real Madrid fans by saying that their key player – Cristiano Ronaldo – largely used to score goals from penalties as opposed to hitting the back of the net from open play.
The Barcelona fans gave Cristiano Ronaldo the nickname "Penaldo" because they were trying to mock him for padding his goal scoring statistics through scoring most of his goals from the penalty spot.
So, as part of a response aimed at trolling fans of the Catalan giants, they cleverly played on a word combination involving Lionel Messi and missed penalties as a retaliated taunt against the Barcelona support.
Here's a video that talks a little bit about this and gives information about a French community who've taken to the "Pessi" name and made it their own:
Do Real Madrid fans respect Messi?
Now you'd think that because Real Madrid supporters invented a nickname to make fun of Lionel Messi that they wouldn't even have a modicum of respect for the Argentinian.
Well, that is in fact very far from the truth.
A lot of Real Madrid fans respect Lionel Messi and his performance exploits, as they recognize him as one of the greatest ever players to participate in this sport.
They would respect him, especially because Messi scored so many goals against Real Madrid in his career.
His personal record stands at 26 goals and 14 assists within 40 appearances against Los Blancos, so there's no doubt that Real Madrid supporters hold Messi in high regard considering the amount of damage he's caused the Real Madrid defense over the years.
Conclusion
This article has thoroughly covered why Messi is referred to as Pessi in soccer.
Now that you're aware of the meaning behind the silly nickname, you can go ahead and refrain from using it in real life to describe the Argentine because it sounds absolutely ridiculous!
In the meantime, check out some of our other articles like:
Latest posts by Samuel Waihenya
(see all)