Beyond the action of the soccer pitch, soccer as a sport certainly has a lot going on.
Not only are fans followers of the action that takes center stage when teams compete against each other in domestic and intercontinental tournaments.
They also keep tabs with the game even when the floodlights are off.
What this means is that there's a lot of discussion around the sport that takes place outside of the field, and one topic that regularly comes up surrounds who the best ever player is.
Now if you've been involved in soccer for long enough, you may have noticed some people referring to Lionel Messi as the GOAT.
It can be quite surprising, especially when you hear that reference for the first time.
Like…
Why would a person call Messi the GOAT?
It's safe to say that the meaning isn't literal!
Lionel Messi is called the GOAT as it's an abbreviation that stands for the "greatest of all time". It's an acronym that's generally used to refer to generational talents across all sports, and Messi happens to be the player that most fans and spectators associate with this prestigious title.
Let's now dig in to that explanation a little more…
What does GOAT mean in soccer?
In soccer, the term GOAT isn't used to describe the animal goat that you usually see strolling along in a farm.
Far from it!
The acronym is simply used in soccer to symbolise a player with immense physical, technical and mental ability that surpasses that of anyone who has ever played the sport.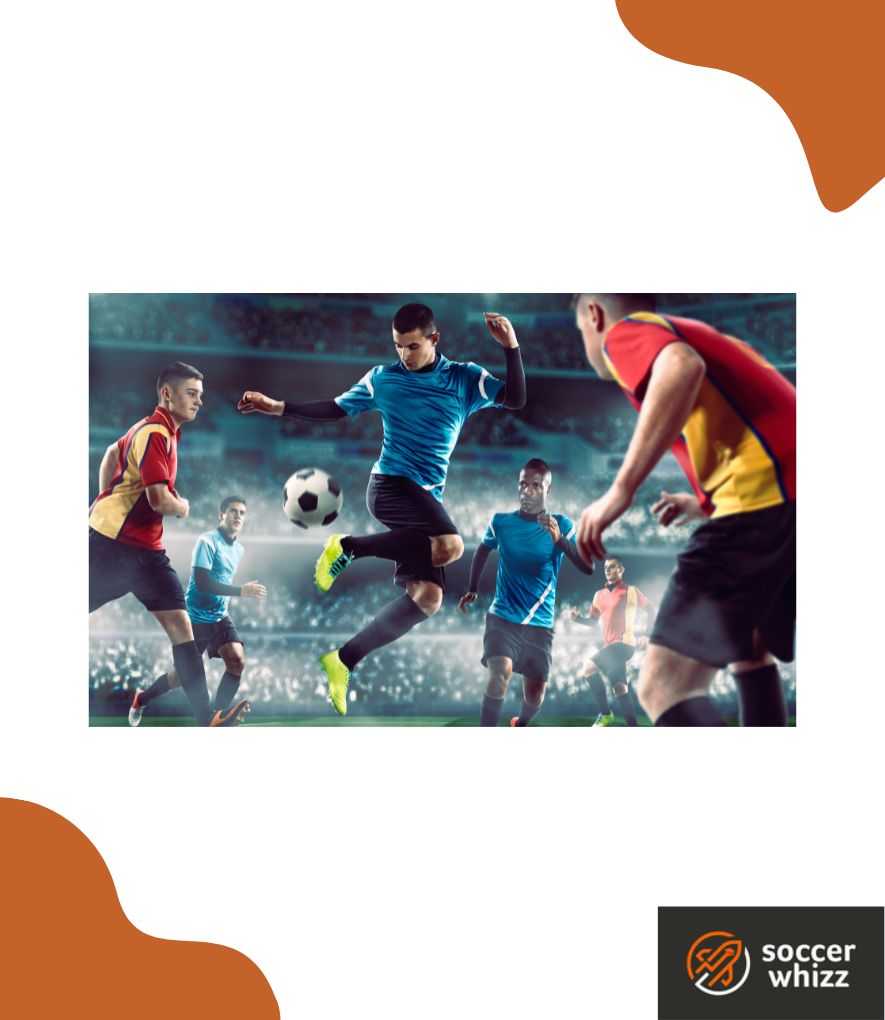 Which is why it stands for "greatest of all time".
For a player to be considered the greatest to ever play soccer, they have to have demonstrated consistent achievement across their professional career in addition to being exceptionally talented.
The term has been in use for quite a while, dating back to before soccer was even popular.
But funnily enough, it was the great boxing legend Muhammad Ali who made its use more mainstream as he used it to describe himself after he defeated another great boxer called Sonny Liston in 1964.
Here's what he had to say:
"Everybody stop talking now. Attention! I told you, all of my critics, I told you all that I was the greatest of all time when I beat Sonny Liston,"

"I told you today, I'm still the greatest of all time. Never again defeat me. Never again say that I'm going to be defeated."

Source – Goal.com
Reasons why Messi is considered the GOAT
Messi definitely fits the profile of player who can be considered the greatest of all time, as he's won multiple individual and team accolades over his time as a professional player.
And here are a few more reasons why Messi is called the GOAT…
1. Exceptional goal scoring ability
Lionel Messi has been one of soccer's most prolific goal scorers ever since he established himself in the Barcelona team from a young age.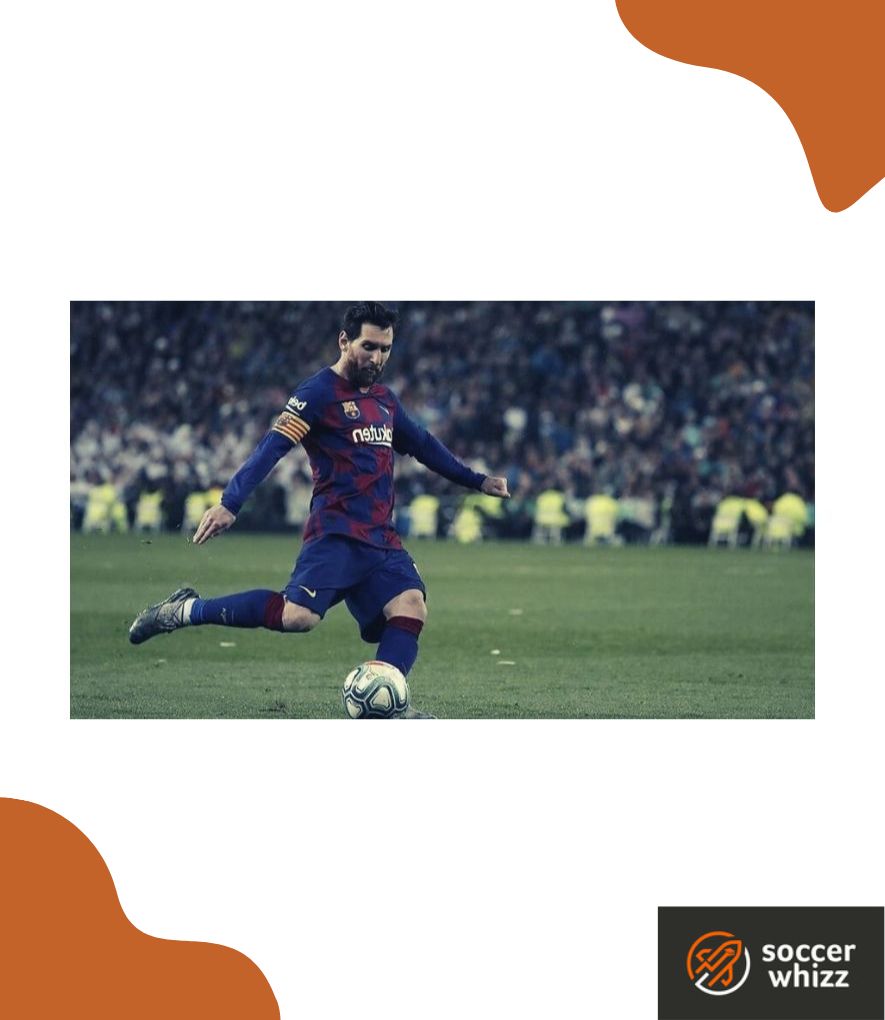 The Argentinian has won multiple Ballon d'Or trophies and La Liga top goal scorer awards, and there was even a season in his career where he managed to break the record for the most goals scored in a full calendar year!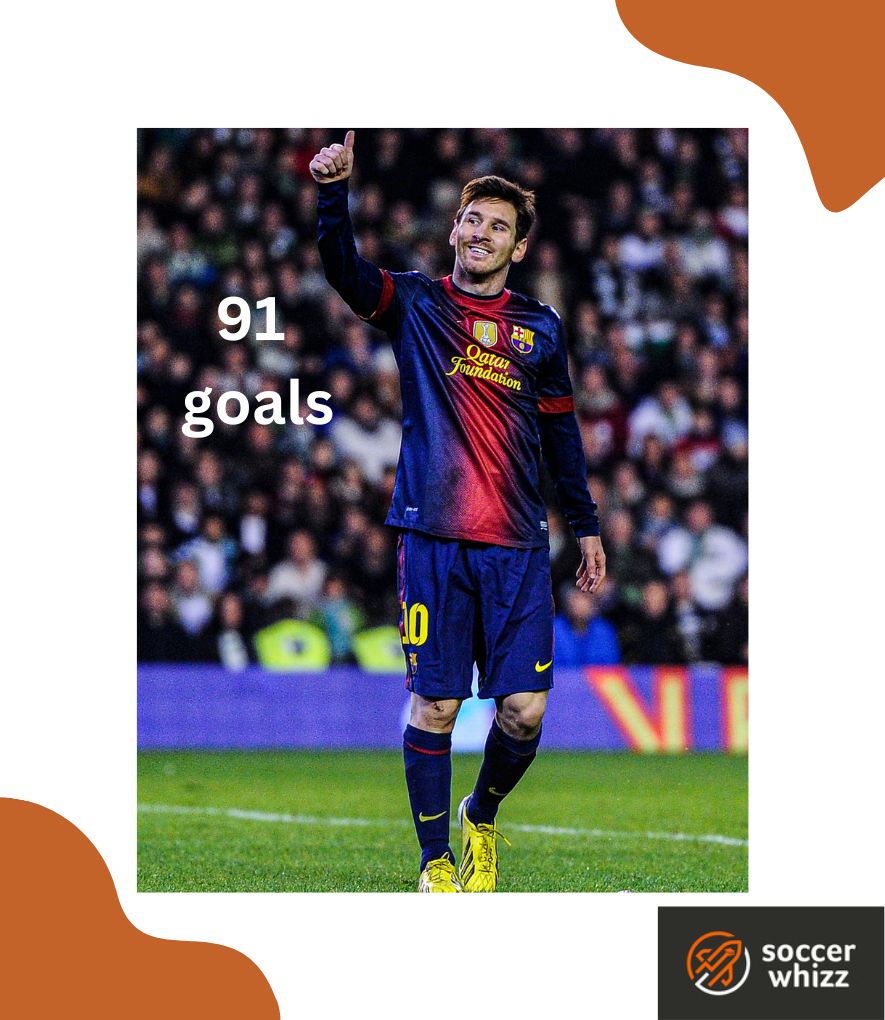 Yes, that's right!
Messi netted 91 goals in the entirety of 2012, surpassing Gerd Muller's previous tally of 85 goals that he managed in 1972.
2. Complete player
Messi can do pretty much anything on the soccer pitch.
All whilst being the best at all those things.
His ability is simply insane!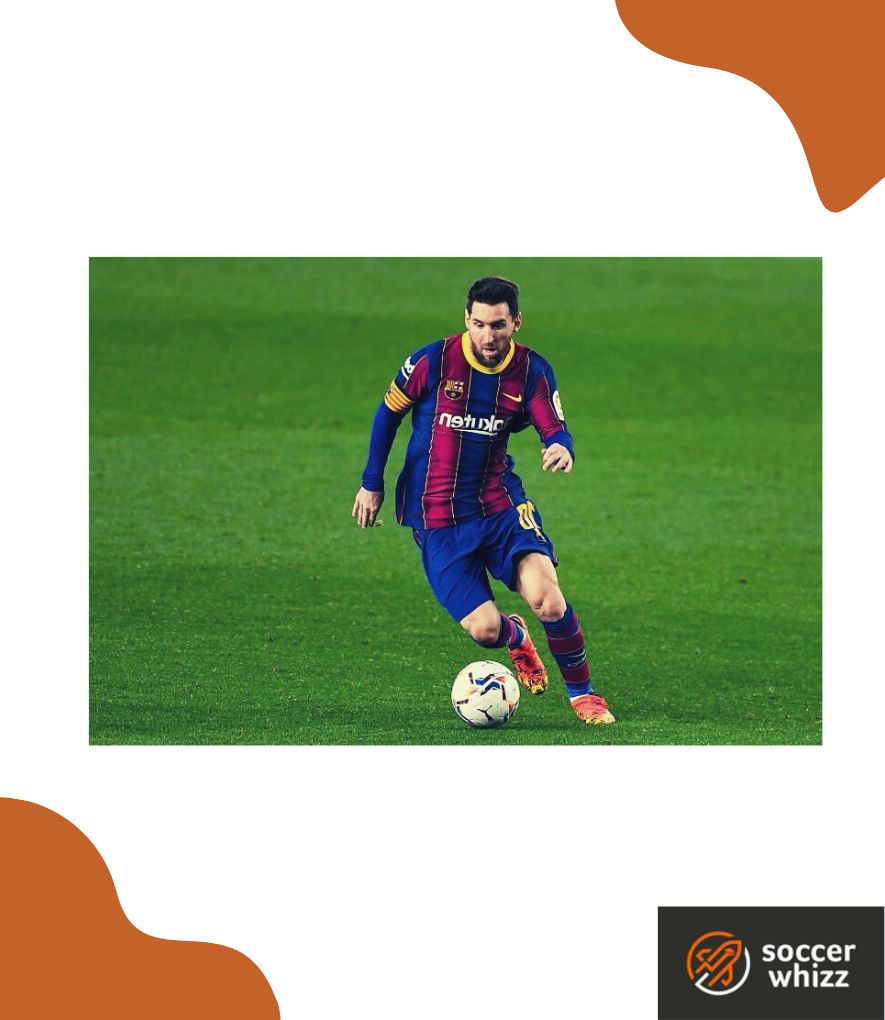 He can:
dribble past multiple opponents;
pass fantastically well;
score many goals from open play and set pieces; and
set up his teammates with assists
A lot of people even like to say that Messi combines the dribbling skills of players like Ronaldinho and Iniesta, with the passing of legendary players like Xavi and Pirlo, together with the finishing ability of Ronaldo (R9).
He's definitely the most complete player the soccer world has ever seen.
And the following video can back up these claims:
3. FIFA World Cup winner
Messi recently cemented his status as the greatest soccer player to ever participate in the sport.
The 2022 FIFA World Cup in Qatar saw Argentina emerge victorious, as the South American side defeated France in a fiercely-contested final match.
Guess who captained that Argentina team and got on the score sheet?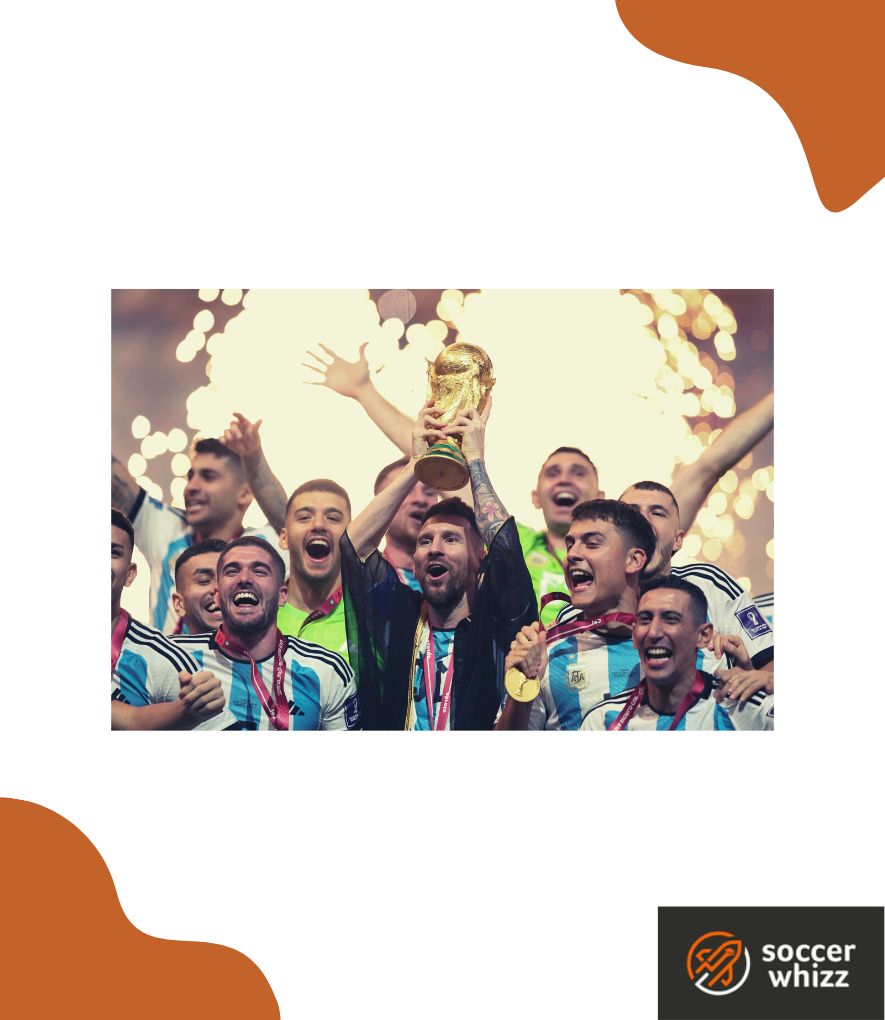 Yep!
That man and that legend – Lionel Messi.
He's now listed among greats before him like Diego Maradona and Pele, who both won at least one World Cup during their playing careers.
Who is the GOAT of soccer – Messi or Ronaldo?
Other people who aren't fans of Lionel Messi like to make the claim that Cristiano Ronaldo should be regarded as the greatest of all time.
And it's not really an outlandish thing to say if you actually think about it.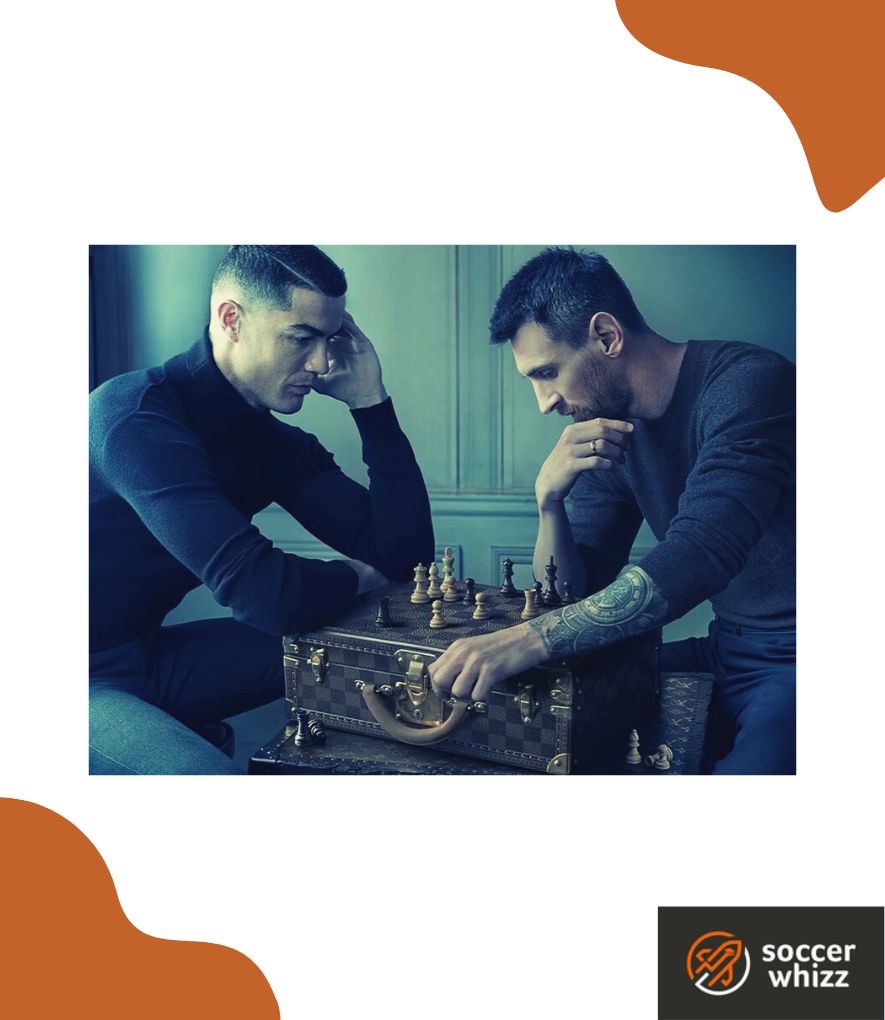 From the current generation of players, only Ronaldo has consistently proven that he can match up to the performance exploits of Lionel Messi.
For example, he's won best player of the year awards in years that Messi wasn't able to come out on top.
He's also one of the only players who has consistently rivalled Messi's goal scoring ability, as he's netted so many goals for Real Madrid, including a 48-goal tally in the 2014/2015 La Liga season.
But let's face it.
Ronaldo isn't the GOAT.
Messi is clearly a more well-rounded player, best exemplified by the fact that he doesn't need to rely on his teammates for attacking service.
The Argentinian forward can create his own goal scoring chances out of thin air, unlike Ronaldo who typically needs to be supplied with a pass or a cross in order to score.
Closing thoughts
That brings us to the end of this post on why Lionel Messi is called the GOAT.
You can now see why he deserves that title, especially ahead of some other legends of the sport.
For other Messi-related articles, you can check out the following posts on:
If you enjoy the content that I create and would like to buy me a coffee, then I'd really appreciate it!
Any money that I earn through this donation will be re-invested into more content for this website.
Additionally, by sending in a donation you'll also receive a copy of my recently released 190+ page eBook on Soccer Ball Care, as well as be subscribed to our mailing list where you'll be regularly informed on the latest developments concerning the Soccer Whizz blog.
Latest posts by Samuel Waihenya
(see all)