Spectators of soccer games are typically brought to their feet when a player is able to find the back of the net.
Goals evoke a lot of emotions from supporting fans, as they're usually very happy that the team they follow has managed to get on the score sheet.
However, such joyous moments aren't only experienced by the fans watching the game.
Even commentators present at the stadium grounds get in on the action by yelling "goal" when a team scores, as their role requires them to announce when such a moment has occurred.
Now, there are quite a few reasons for this.
Soccer announcers generally yell "goal" to make it known to the wider audience of radio and television viewers that a team has scored. More so, the act of proclaiming the goal and elongating the "goal" shout is meant to create a wave of excitement that keeps the commentary fresh and vibrant.
But that's definitely not all.
Read on to get the full picture.
Reasons why soccer announcers shout goal
Soccer is and has always been about entertainment.
The game is built for the fans and it's meant to keep them engaged throughout the duration of the 90 minutes.
Announcers therefore have a role to play in ensuring that the crowds watching from home or listening in from elsewhere are not only kept in the loop as to what's happening on the pitch, but also fully "absorbed" into the action.
Let's now get into the main reasons why these people yell whenever a goal is scored.
1. Announcing when a goal is scored to the wider audience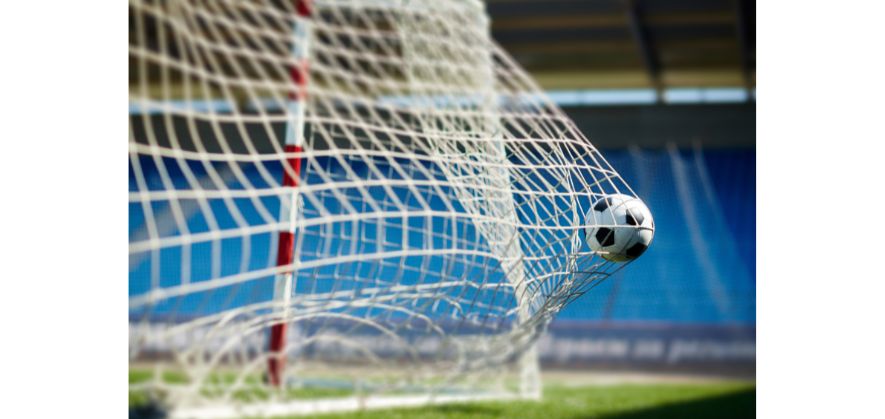 Commentators don't report on games out of hobby.
They must perform a job, because they are the middle man between the events that are taking place on the pitch and the audience who are unable to watch the match from inside the stadium.
So, they must be able to relay the correct information about incidents that are happening as the game is in play.
This includes but is not limited to things like:
When goals are scored by either team;
When a player picks up a caution, yellow card or a red card;
When a player picks up an injury; and
Substitutions and penalty shouts
Because the aim of the soccer game is to score as many goals as possible, it's important for commentators to note when such pivotal moments occur in the game.
This was especially important for fans who used to follow the sport back when the only way you could keep in touch with the action was through a transistor radio.
Commentators screaming out the word "goal" was the descriptive tool needed to inform the audience that one team had managed to breach the other's defenses.
As time went by, access to sports coverage became more widespread with more and more families able to tune in from their televisions at home.
But by then, the tradition of soccer commentators yelling goal was already firmly embedded, and it therefore transitioned seamlessly to television commentary too.
2. To generate excitement when commentating
If you've had the privilege of listening to soccer commentary on radio when you're driving your car, then you'll know exactly how gripping the coverage can be.
Commentators build up to goal scoring moments with beautiful description, and when the soccer ball hits the back of the net, they let out a loud scream that creates a momentary buzz that you don't usually witness in other sports.
A great example of a commentator who's able to weave in beautiful prose and draw from the historic moments pertaining to teams and players when they score is Peter Drury.
He recently became the lead commentator for the English Premier League on NBC Sports in America, which epitomizes just how good of a commentator the man is.
Take a look at the video clip below which relives some of Drury's best goal announcing moments:
Could you imagine how boring and lackluster it would be if announcers simply just said the word "goal" when a team scored without any sort of excitement or "oomph" behind their speech?
You'd probably have a sport with a much smaller global audience if that was the case!
3. Expressing positive emotion
Finally, soccer announces usually yell at the top of their voices to express the positive emotion that they're feeling at the time when a goal has been scored.
After all, the men and women who perform these roles are human!
It's simply a spontaneous display of joy for commentators, especially for those that are particularly invested in a team's success on the pitch.
Any seasoned soccer viewer will know that matches are sometimes really tense spectacles, and when a goal is scored, a wave of pressure and passion is naturally released because at times emotions do get the better of those reporting on the games.
One way you could also look at this is by equating a goal scored to experiencing an orgasm.
Essentially, it's all about passion and self-expression, because in the heat of the moment all you can think about is what just happened.
You will have plenty of time to talk about and analyze the goal later on in more granular detail, but at the moment when the ball crosses the line it's only natural to go wild and enjoy it.
As a matter of fact, Spanish commentators are particularly well known for their method of sensationalizing goals in soccer games.
What they tend to do is let out a very long "Gooooooooaaaallllll" or a repetitive "Goal! Goal! Goal! Goal!" that could go on for a number of seconds.
Here's an example:
Part of this is to do with the difference in culture and upbringing between commentators from English and Spanish speaking nations.
The former group are usually more understated and reserved, as they generally just focus on the action as it unfolds and provide their own insights in the course of the match.
On the other hand, whereas the latter are much more involved, often talking incessantly right from the opening kick off to the final whistle, and speaking with an exuberance and flair that makes the viewing experience totally different.
Ultimately, some people are irritated by it, and others find it truly fascinating as it's a unique goal announcing style that you don't often hear on most broadcasts.
Which commentator is known for shouting "goal" the most?
You probably want to know – out of curiosity – who manages to let out the loudest and longest "Goal!" expression during commentator broadcasts.
Well, it's actually not difficult to find the winner.
A famous Argentine-American sports caster called Andrés Cantor has some of the most iconic goal announcements that the sport has seen.
Mr. Cantor became a popular figure for his exuberant goal outcries, and his consistent expression of passion was able to earn him a commentary gig at the 1990 FIFA World Cup.
He was among the first people to bring this style of goal announcing to the United States, at a time when the popularity of soccer as a sport was beginning to grow rapidly.
Check out his work:
Andrés Cantor was already well recognized for his work amongst Spanish speaking audiences, but his goal cries at the 1994 FIFA World Cup were what elevated his status to a global level.
Here's what he personally had to say about this fame:
"It's very flattering when [fans] recognize you, and it's very funny when people start yelling their guts out in front of you.

"Basically, I've lost my identity. Many people know me by name, but many people say, 'Hey, you're Mr. Goal!' so it's like, OK, let me change my last name from Cantor to 'Mr. Goal'."

Source – CNBC
Conclusion
This article has provided you with lots of insight into why soccer announcers yell goal during games.
You've learnt about the different styles of commentating as well as the famous names who make the soccer listening experience much more vibrant.
If you've enjoyed this piece, then you might want to look at a related article on why soccer fans turn their backs to the pitch after a goal has been scored.
Certainly, makes for an interesting read!
If you enjoy the content that I create and would like to buy me a coffee, then I'd really appreciate it!
Any money that I earn through this donation will be re-invested into more content for this website.
Additionally, by sending in a donation you'll also receive a copy of my recently released 190+ page eBook on Soccer Ball Care, as well as be subscribed to our mailing list where you'll be regularly informed on the latest developments concerning the Soccer Whizz blog.
Latest posts by Samuel Waihenya
(see all)