Soccer is a sport that entertains millions of fans across the globe.
People from various corners of the world usually tune in on a regular basis to see their favorite athletes do what they do best.
Those new to watching the sport tend to have a lot of questions about the way soccer players behave whilst on the pitch, especially because they display certain mannerisms which aren't typically seen in other sports.
For instance, soccer's superstars are known for engaging in lots of different celebrations.
If you've just recently familiarized yourself with the game, then you probably have a lot of questions on why they acknowledge and commemorate certain events in a match.
You're in luck because this article has the explanation that you are seeking.
Let's start with a quick summary…
Soccer players celebrate so much because of the difficulty associated with scoring goals and winning games at a professional level. Celebrations are a way in which players can congratulate themselves and the collective team effort involved in working towards positive outcomes in a match.
Makes sense, right?
Read on to get the full picture.
Reasons why soccer players celebrate a lot
There are a multitude of reasons why soccer players celebrate during matches.
We're now going to have a look at some of these in turn.
First up, we have…
1. Commemorating goals scored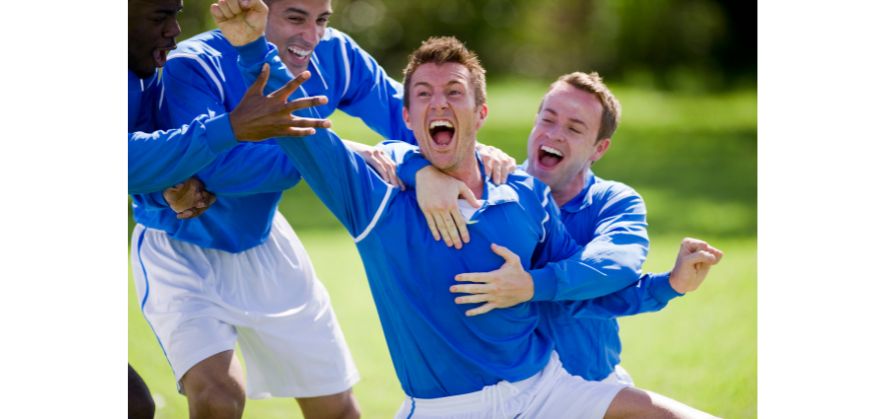 At the highest levels of the sport, it is immensely difficult to put the ball into the back of the net.
Defenders are more than just proficient at tackling and intercepting, as professionals in soccer have a mastery of the game due to having played it for several years.
Celebrating a goal is a way in which players pat themselves on the back for all the hard work which contributed to the positive outcome.
If the goal was a particularly important one, you'll often see players jubilating over the fact that they've achieved their goal of securing a result.
Let's take the example of Manchester City.
Under the managerial stewardship of Roberto Mancini, the team was able to win its first English Premier League title in 44 years with a last-minute winner from Sergio Aguero in a tightly contested game against Queens Park Rangers.
Here's how the Argentinian – now retired – celebrated this moment:
That goal was so significant as it meant that Manchester City secured their title win over arch rivals Manchester United.
For them to achieve such a feat in dramatic fashion was the icing on the cake, with wild celebrations from players and coaching staff later ensuing.
2. Tournament progression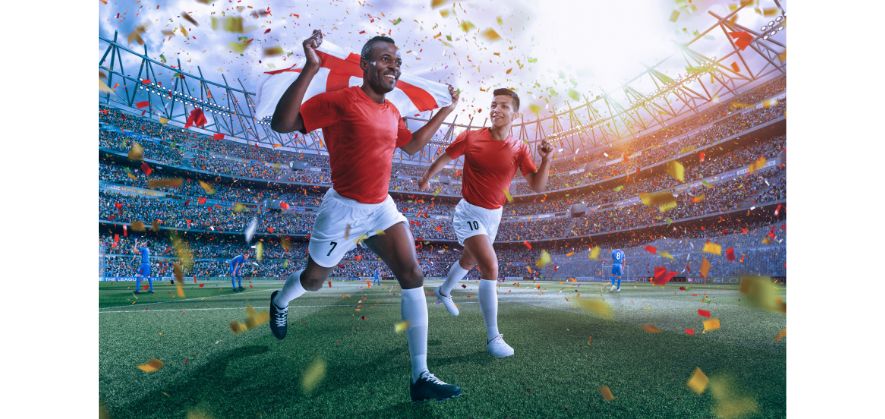 Soccer players also like to celebrate when their team is able to progress to the next round of a competition.
For example, in 2012 Chelsea players celebrated like they'd won the lottery after defeating Barcelona over two legs in the UEFA Champions League.
Take a look at this video clip below, as it rolls back the years:
A crucial goal from Fernando Torres sealed the victory and after the game the players were over the moon because they had won against the odds.
You also see players jumping with joy in this year's edition of the FIFA World Cup, as teams that were expected to be eliminated ended up progressing to the knockout stages of the competition.
Some notable examples of nations meeting this criteria include:
Japan – qualified top of a group consisting of Spain and Germany;
Morocco – qualified ahead of historically better teams like Belgium and Croatia
3. Individual expression
There are also a number of other motivations behind soccer players celebrating in the way that they do.
One point to take into account is that a certain player may not score goals on a regular basis, so when they're able to find the target it becomes a moment to honor.
A player may also decide to dedicate their goal to a loved one who may have passed away or someone who is struggling with a terminal illness.
Jermain Defoe used to devote his goals to a child called Bradley Lowery who had a rare cancer.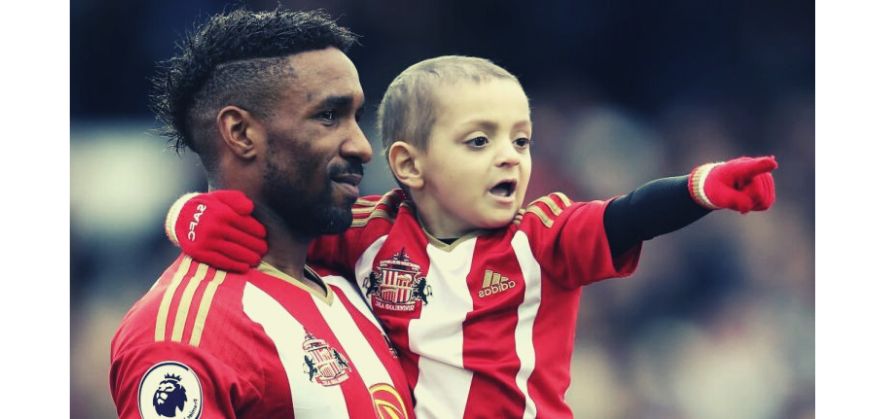 In 2017, the Bournemouth forward netted a goal against Brighton in a Premier League fixture and dedicated it to the little man.
Here's what he had to say:
"I did say when I scored my first goal back, I wanted to dedicate it to little Bradley, even though he is probably looking down on me thinking 'you're playing for the wrong team! I am just delighted that I managed to get the winner and, of course, I'd like to dedicate the goal to Brads. Hopefully, he is looking down and is proud."

Source – Bournemouth Echo
Another example is Mario Balotelli's famous "Why Always Me?" shirt celebration, which he used to respond to overwhelming press criticism during his playing days in England.
Why do soccer players celebrate after every goal?
To be brutally honest, this question doesn't really have an answer.
As you've seen from what we've talked about in the article, players have so many different reasons to share happy moments with their team mates.
From the joy of beating a long standing record – like when Jamie Vardy became the first player to score in 11 successive Premier League matches – to the happiness Andres Iniesta had when he deciding a World Cup final with a single kick.
Admittedly however, some players do tend to go a little overboard with their celebrations.
You can have a read through our post on why soccer players are so dramatic, which gives even more insight into this behavior.
Is there excessive celebration in soccer?
Whether soccer players celebrate too much is something that's open to interpretation.
In comparison to other sports like basketball or ice hockey, one might think that soccer athletes do mark positive moments much more frequently.
However, it's important for players to appreciate their achievements within the game.
And what better way is there to do that than jumping or dancing on the pitch?
You could make a case for celebrations in soccer being excessive but on the other hand, these professionals work extremely hard to make their way to the top of the sport.
So, it's only fair that they get the opportunity to mark a good moment with a brief celebration.
If you enjoy the content that I create and would like to buy me a coffee, then I'd really appreciate it!
Any money that I earn through this donation will be re-invested into more content for this website.
Additionally, by sending in a donation you'll also receive a copy of my recently released 190+ page eBook on Soccer Ball Care, as well as be subscribed to our mailing list where you'll be regularly informed on the latest developments concerning the Soccer Whizz blog.
Latest posts by Samuel Waihenya
(see all)