Disclaimer: Soccer Whizz is a participant in the Amazon Services LLC Associates Program, an affiliate advertising program designed to provide a means for sites to earn advertising fees by advertising and linking to Amazon.co.uk (source: Section 5). As an Amazon Associate I earn from qualifying purchases.
Over the past couple of decades, the commercialization of the beautiful game has led to huge growth in various product markets.
You've got kids these days walking about with the latest pair of Nike soccer cleats or Adidas astro turf boots.
Greater accessibility to soccer equipment and a wealth of options for consumers has brought prices of these pieces of gear down, meaning a lot more people are able to afford some of the essentials that make up a complete soccer kit.
In the past, items like soccer socks were seen as a luxury that could be forgone.
But with prices so cheap today, it's pretty easy for people to snag more than a dozen pairs in one shop.
Now, soccer socks occasionally present some peculiar challenges for buyers.
More particularly, soccer players accustomed to wearing this piece of equipment will know all about the difficulty that comes with putting them on.
You see, soccer socks aren't made to fit like your typical pair of ankle length socks.
Soccer socks are hard to put on primarily because the fabric used to make them is tighter than that of your typical casual wear pair. These socks are made to offer performance benefit in the form of muscle compression, so the stiffness of the material means the wearer has to forcefully stretch them whilst pulling them up to the knee area.
But that's not all!
Read the rest of the article to get the full picture.
Reasons why your soccer socks are difficult to wear
There are a few other factors that make the task of wearing soccer socks a slightly arduous one.
We'll now go through each one in turn.
1. Fitting them on top of shin guards
As a competitive soccer player, you'll want to protect your legs from injury when you step onto the field.
Wearing shin guards helps with this, as they act as a protective barrier that absorbs shock impact when you come into contact with another player or the soccer ball itself.
However, they also present a little bit of a problem when putting on soccer socks due to where they are situated.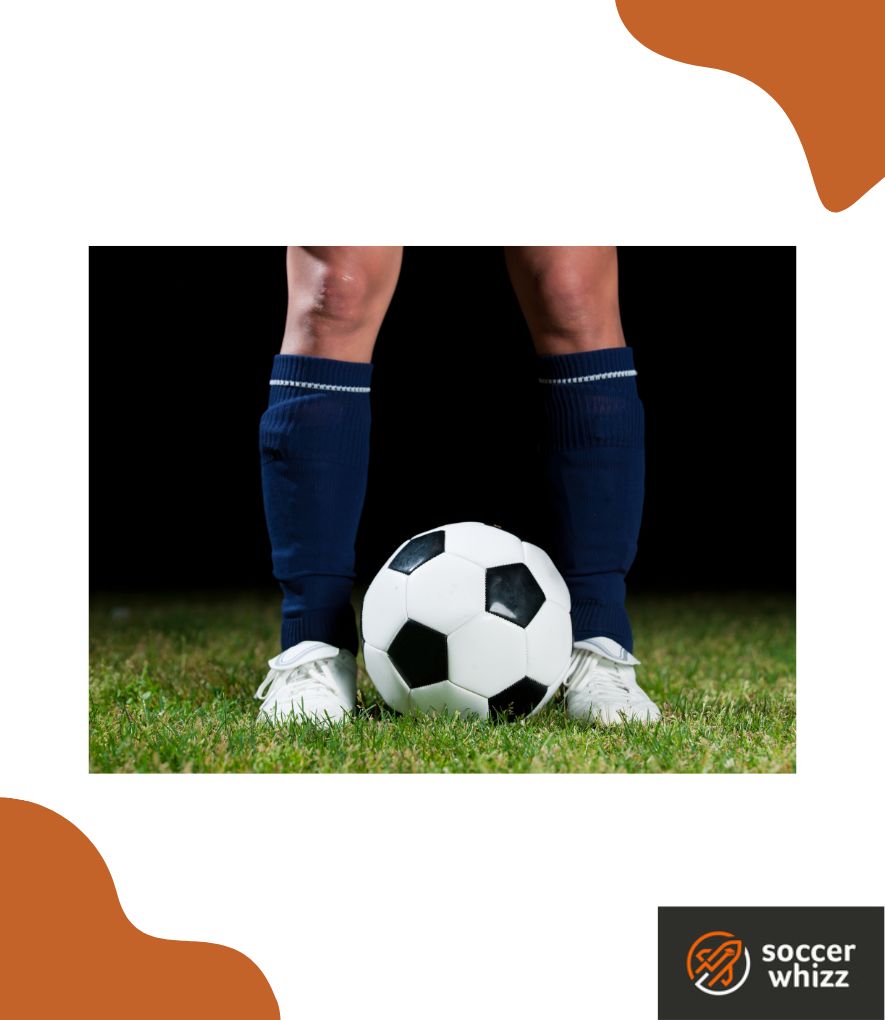 As shin guards cover most of the leg area, they take up a greater amount of space which makes it more difficult to put socks over them.
The socks have to wrap up and over the shin guard as well as cover the upper part of the legs, which requires the wearer to exert a lot of hand force to get them to stretch past the knee.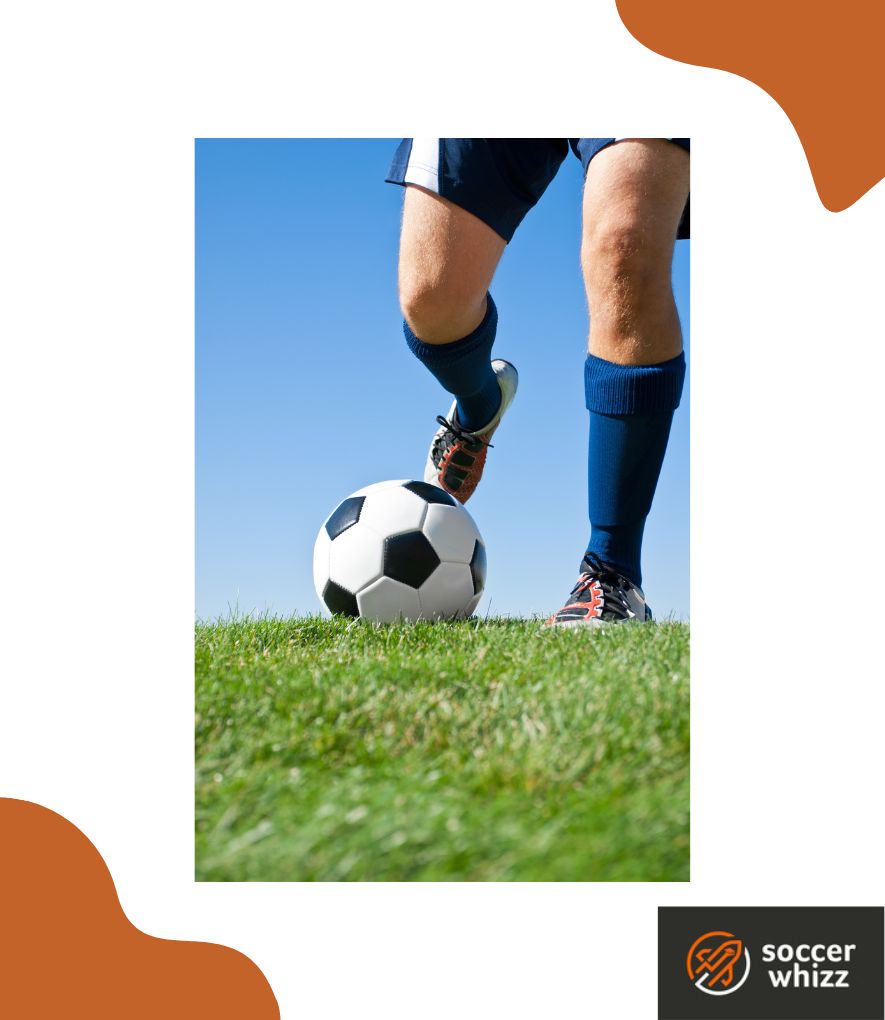 And that's where part of the difficulty comes from.
2. Tightness of the fabric
Adding onto the aforementioned point, the tightness of the fabric used in the production of soccer socks also play a part in why they're so hard to put on.
Soccer socks can be made from materials such as:
Polyester;
Nylon;
Spandex;
Cotton; and
Polypropylene
Because manufacturers make soccer socks to provide performance benefits for consumers, they focus on using fabrics that give good muscle compression.
What this does is stimulate blood circulation to this area of the body, which in turn helps to boost athletic performance.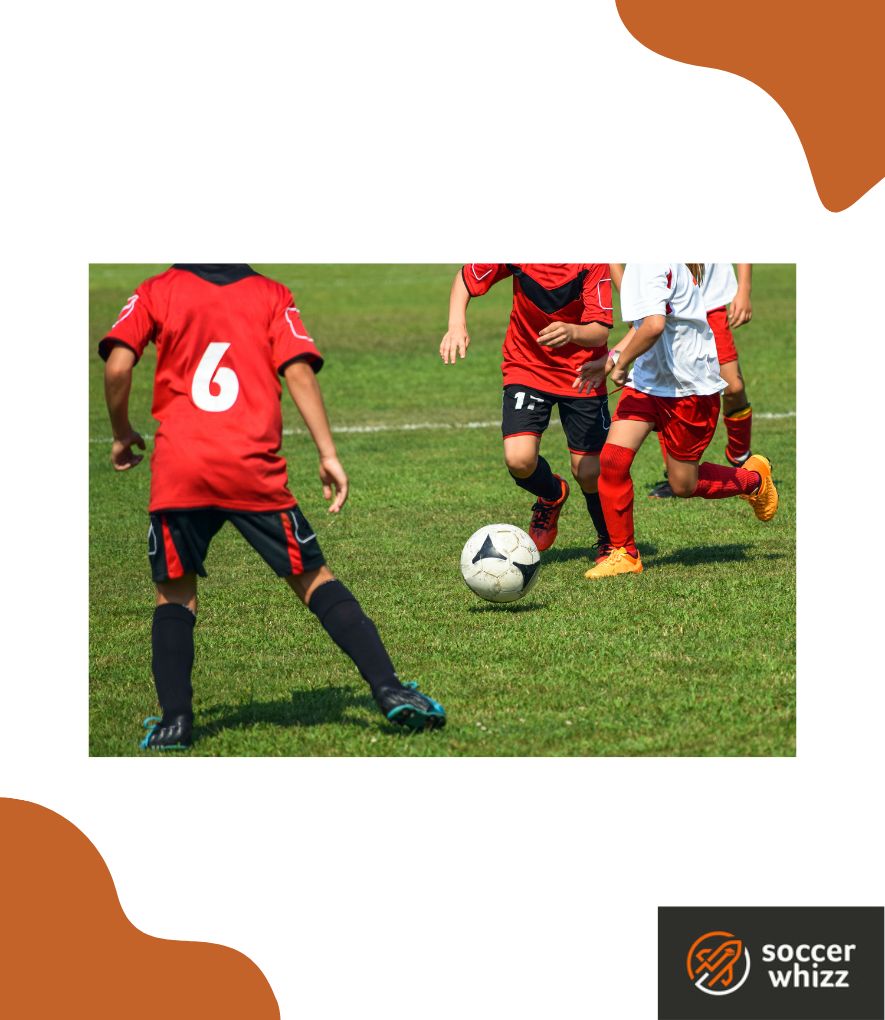 As a result of having a greater concentration of oxygenated red blood cells in the legs, this gives athletes the aerobic energy they need to strike the ball with greater power.
But the tightness of the fabric makes these whole task of putting on these socks quite a strenuous experience, which can be made even more challenging if you have muscular calves.
3. Long length
Finally, the soccer socks that you see professional players wearing almost always stretch to fit just below the knee.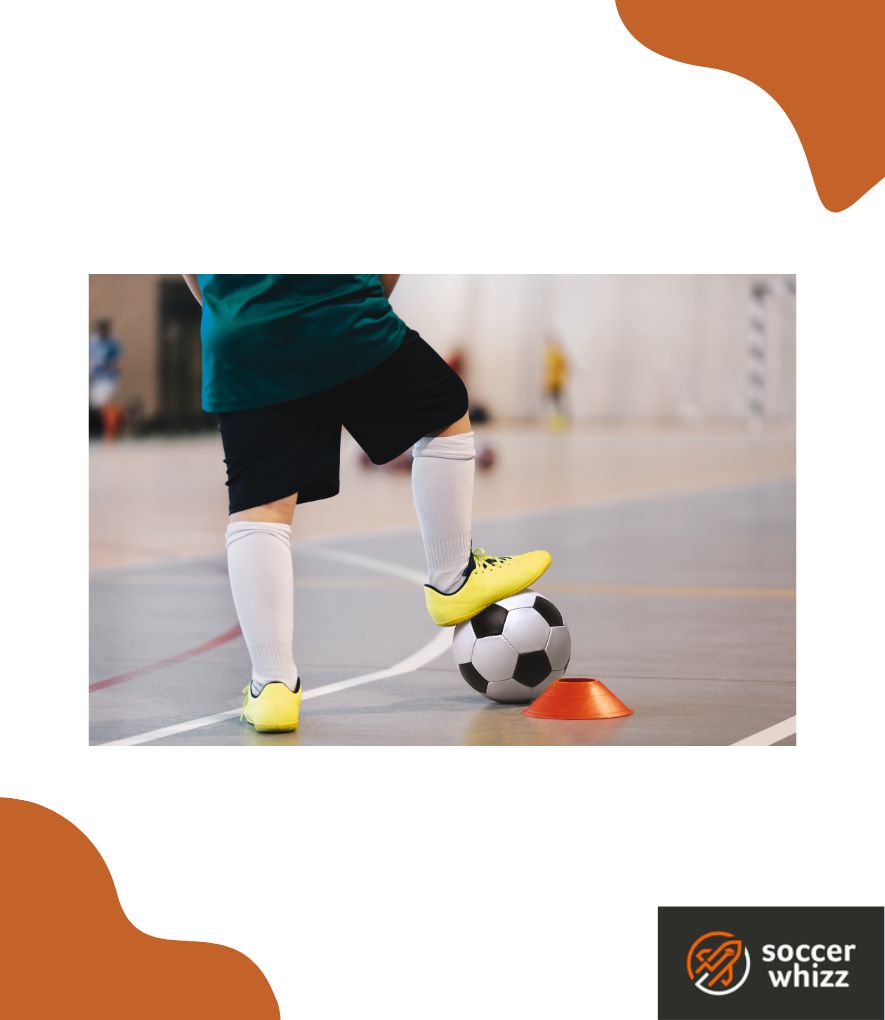 Naturally, socks of this length will be harder to put on than a normal pair of ankle socks because of the need to pull them up all the way to the knee area, and in some cases extending beyond that point.
Where can you get soccer socks that are easy to slip on?
Amazon is always your friend when it comes to buying sports products.
They've got a number of crew-length and low-cut soccer socks that are much easier t put on and therefore worthy of taking a look at.
When you consider the fact that their pricing is affordable, then the socks listed below are pretty much good value for money because you'll get plenty of wears out of them over an entire soccer season.
Here are a few products that you should check out:
New Balance Unisex 3 Pack Crew Socks, White, S UK
CUSHIONED CREW SOCKS: Uncompromising comfort that reduces foot fatigue with built-in arch support where you need it most.
UNISEX & NON-SLIP: Everyday athletic socks for both men and women with reinforced Y-heel and toe to keep the socks in place all day long.
HIGH PERFORMANCE SOCKS: At New Balance, our job is to aid athletes in their pursuits, whether helping professional athletes set records and win medals, or propelling everyday athletes to run their first 5K.
Sale
Under Armour Unisex Ua Heatgear Crew Long Sports Socks Compression Socks, White White Steel (100), L UK
Innovative Material – These crew socks are made of HeatGear fabric which wicks sweat away from your skin to keep you cool, dry and light.
Lasting Freshness – These walking socks have anti-odour technology to prevent the growth of odour-causing microbes, and mesh panels for breathability.
Comfort and Support – These long socks for active men and women feature dynamic arch support to reduce foot fatigue and ensure a comfortable experience.
Sale
Nike Men 3PPK Lightweight Crew Socks - Black/White, Large
Dry-FIT fabric wicks away moisture and keep you dry, comfortable fit for your feet
Reinforced heel and toe provides additional durability in high-wear areas
Ribbed cuffs for snug, comfortable fit; Arch support for a secure, stable fit
Final thoughts
Soccer socks can certainly be difficult to wear, but that shouldn't stop you from setting foot on the field!
After all, these socks are a massive help as they cover your shin guards which stops them from slipping out as you play, ultimately giving you the leg protection you need.
If you struggle to put on soccer socks by yourself, you should ask a parent or friend for help as they can do the "heavy lifting" for you.
Anyway, that marks the end of this article.
Should you be interested in further reading, you can have a look at:
If you enjoy the content that I create and would like to buy me a coffee, then I'd really appreciate it!
Any money that I earn through this donation will be re-invested into more content for this website.
Additionally, by sending in a donation you'll also receive a copy of my recently released 190+ page eBook on Soccer Ball Care, as well as be subscribed to our mailing list where you'll be regularly informed on the latest developments concerning the Soccer Whizz blog.
Latest posts by Samuel Waihenya
(see all)