Disclaimer: Soccer Whizz is a participant in the Amazon Services LLC Associates Program, an affiliate advertising program designed to provide a means for sites to earn advertising fees by advertising and linking to Amazon.co.uk (source: Section 5). As an Amazon Associate I earn from qualifying purchases.
Soccer as a sport is really popular around the world due to the accessibility it offers participants.
There typically isn't a need for people to purchase expensive equipment in order to get involved, as playing the game only requires a soccer ball.
With advancements in technology and the rapid commercialization of the game over the past decade, a couple of things have entrenched themselves in the way we get involved with this sport.
One aspect that's really stood out concerns the attire that professional players wear when stepping out on to the pitch.
More specifically, the socks that these athletes don are usually of considerable length.
Which begs the question…
Why are the socks that people wear in soccer so long?
You're lucky enough to have found this page, because this very article is going to provide a thorough answer to the aforementioned question.
Let's get started with a quick summary…
Soccer socks are so long – generally extending past the knee area of the body – primarily to keep shin guards in place whilst a player runs on the field. The rules of the game stipulate that your shin guards must be firmly protected and covered by your socks whilst you play.
But that's not the only reason!
Read on to get the full picture.
Reasons why soccer players wear long socks
Today, we're used to seeing professional players from different teams around wearing long soccer socks as part of their match day attire.
It's become a normal spectacle, whereas in the distant past you'd probably receive quite a few weird looks from your team mates if you set out to play with a pair of socks worn high above the knee.
Now, there are a couple of factors that really contributed to a rise in popularity of long soccer socks, so have a read to find out what some of the catalysts were.
1. Ensuring leg muscles are warm
First of all, you need to answer this question.
Have you ever tried playing a match in a soccer stadium during the evening?
If you're accustomed to the experience, then you'll no doubt understand how cold these grounds can be.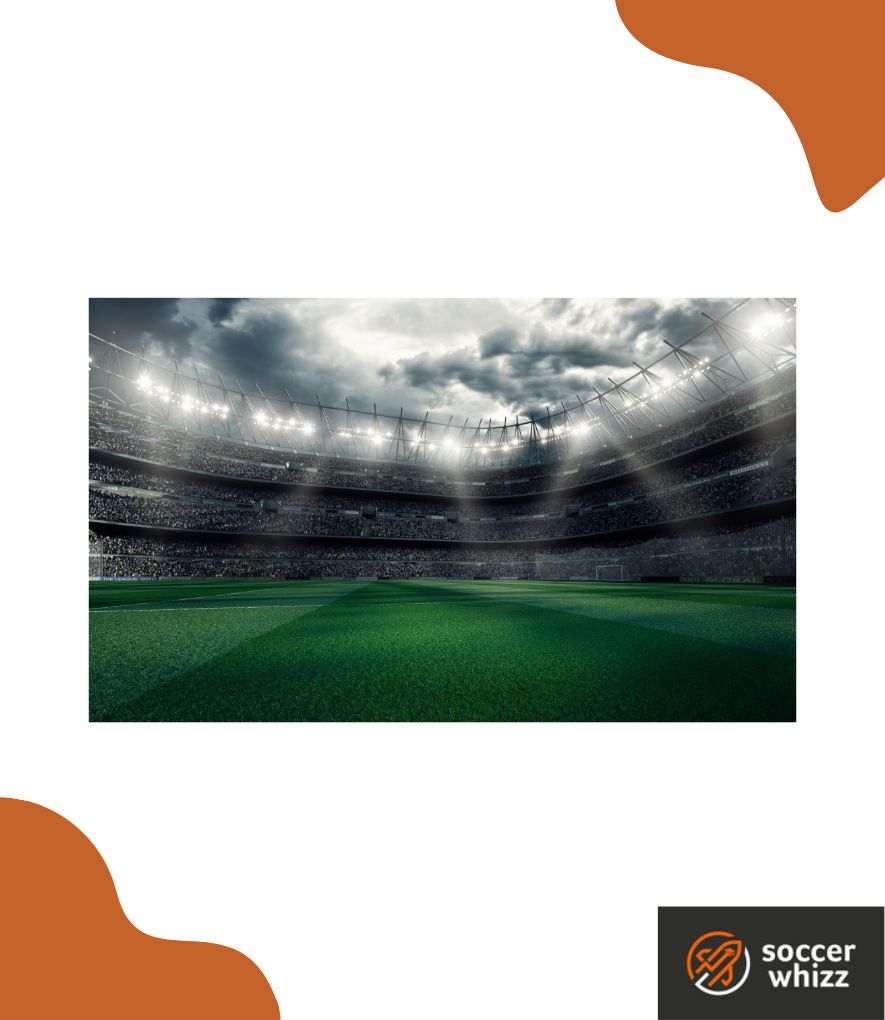 For those of you who live in European countries where climates typically consist of less warmth and summer, you probably have the perfect idea in mind.
Long soccer socks are a massive help when it comes to keeping your legs warm, because the fabrics used to make them are effective at trapping in heat.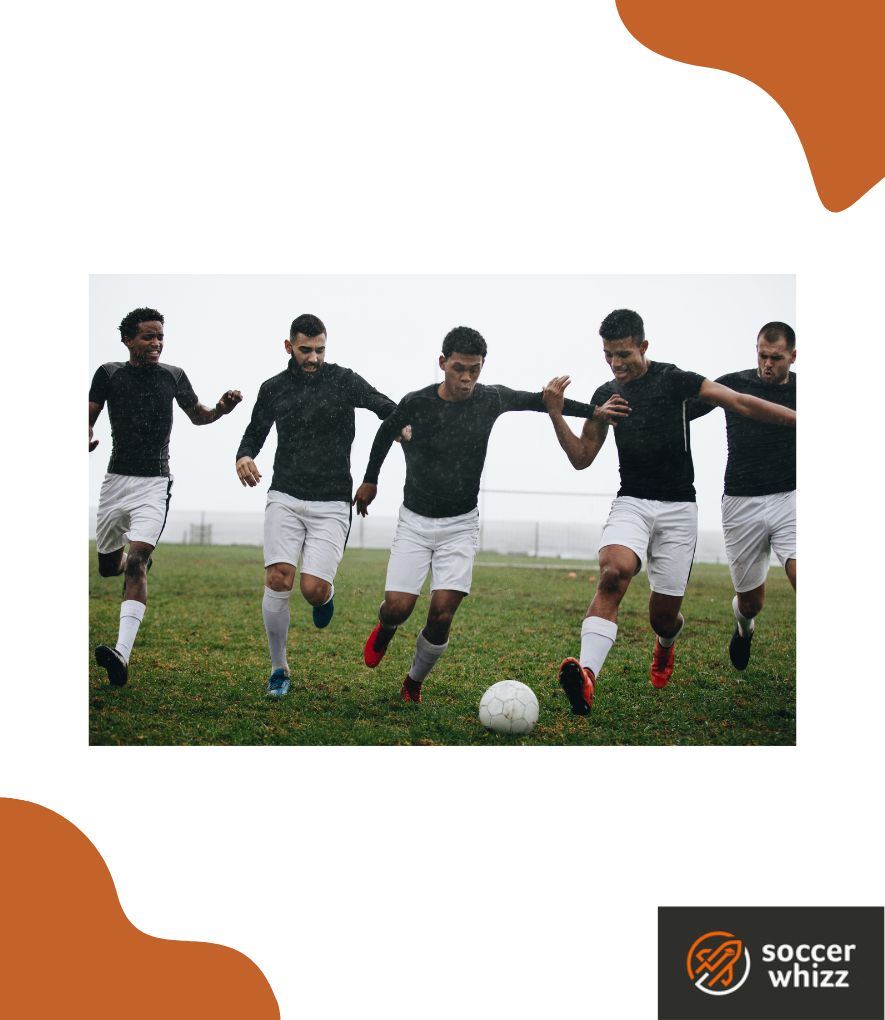 Think of materials like:
Polyester;
Cotton;
Nylon; and
Spandex
These fabrics retain warmth pretty well, which also helps with blood flow to your leg muscles as you play.
Cotton garments, for example, works well as an inner or outer insulating layer of clothing by keeping the cold out and preventing skin irritation.
Additionally, spandex is purportedly one of the best materials for sporty gear, because it's really good at keeping athletes warm while they exercise.
So, as you can see, soccer players choose to go for long socks to keep their legs nice and warm especially when competing in cold weather conditions.
2. Keeping shin guards in place
The second reason for soccer players wearing long socks concerns the protective shin guards that they're required to wear for competitive fixtures.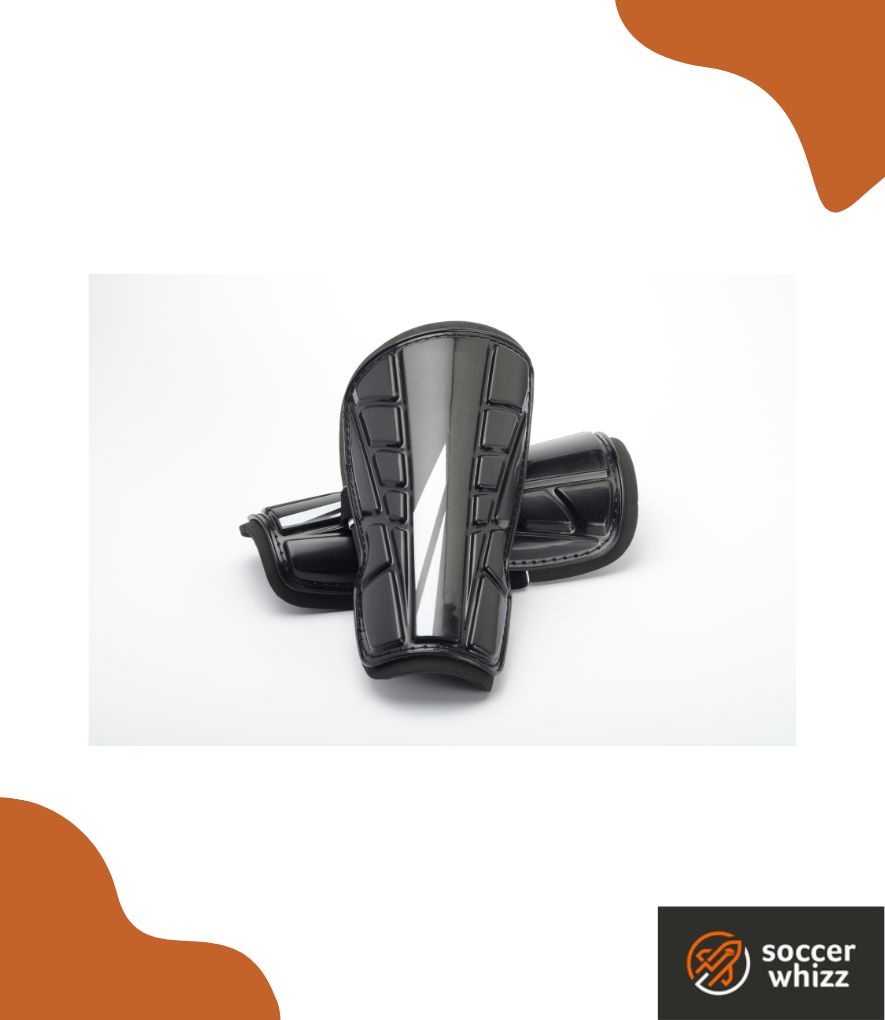 According to the Football Association's rule book on player equipment:
"Shin guards must be made of a suitable material to provide reasonable protection and covered by the socks. A player whose shin guard is lost accidentally must replace it as soon as possible and no later than when the ball next goes out of play."

Source – Laws of the Game
Therefore, shin guards are an equipment requirement that must be kept in place as a player competes on the field.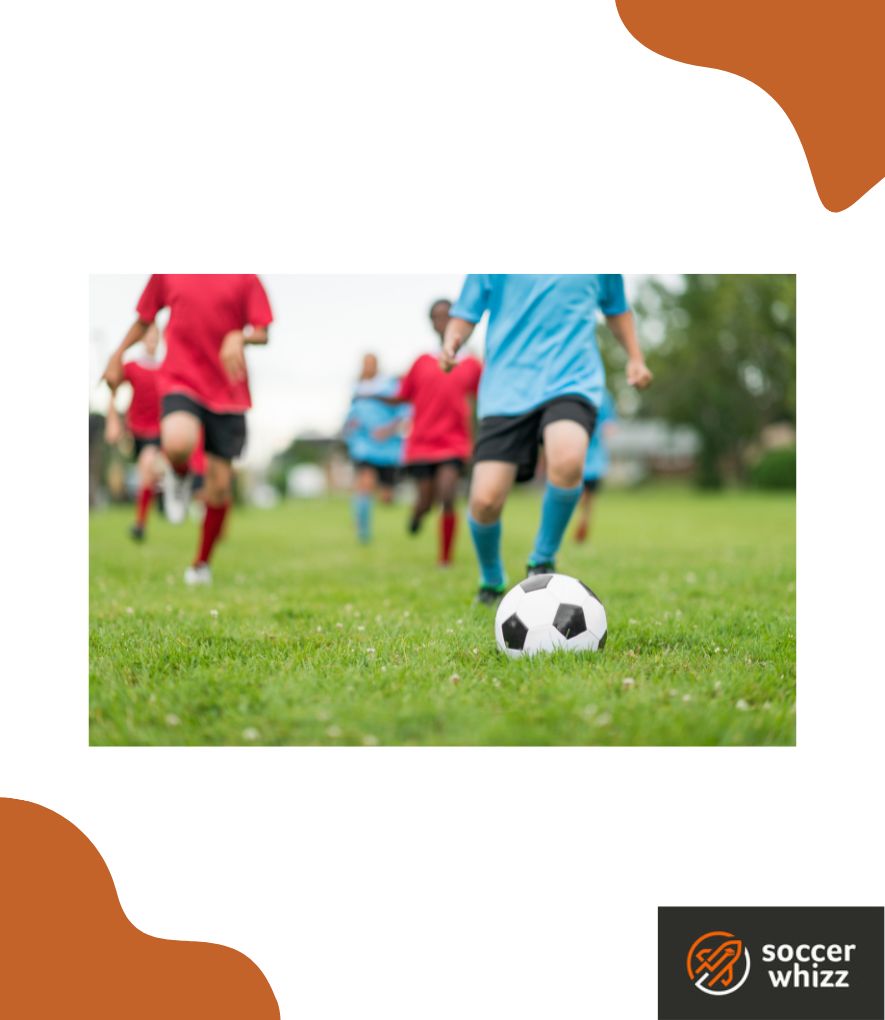 For this to be done effectively, a player would have to wear long soccer socks to cover up the pads and ensure that they don't slip out as they run or perform other sorts of actions on the pitch like going in for slide tackles and ground challenges.
Unfortunately, wearing shin guards can make soccer socks hard to put on, but that can be overcome as you get used to wearing them regularly.
3. Protection for their legs
Another obvious reason for wearing long soccer socks has to do with protecting your legs.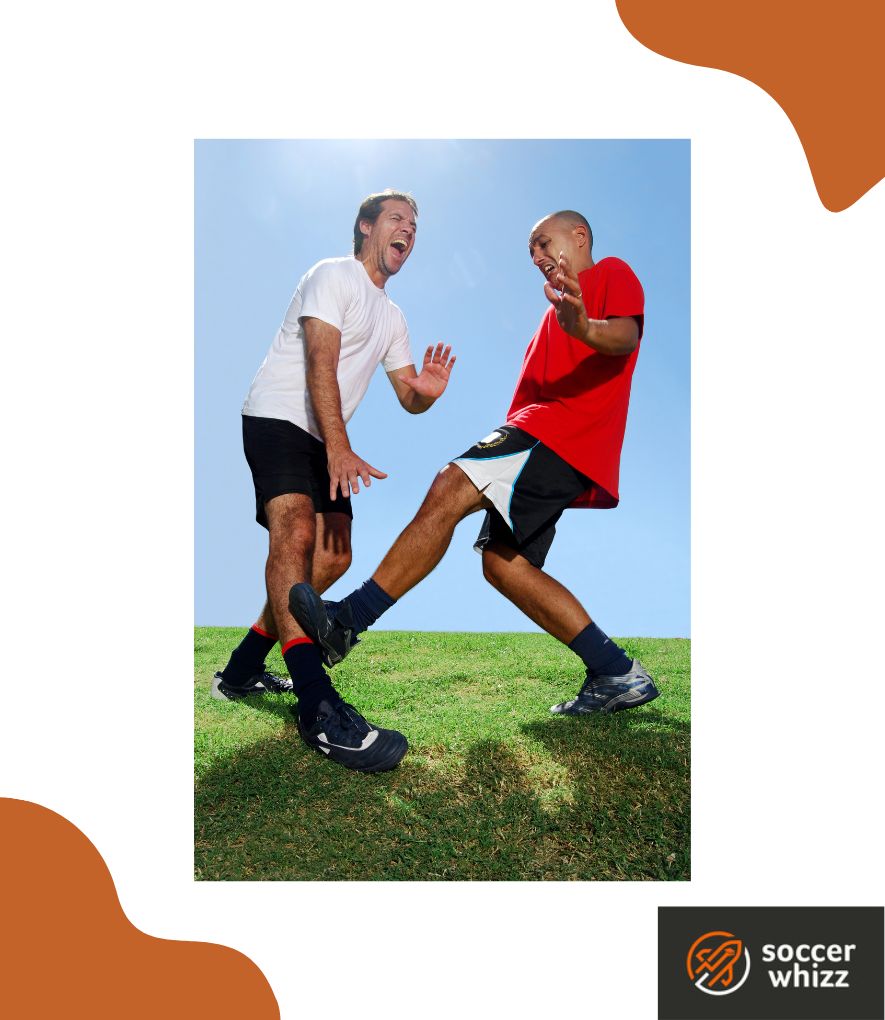 Knee-high socks are very helpful for this as they cover areas of the leg that prone to suffering from abrasions and scratches when players come into contact with the grass or artificial turf after falling.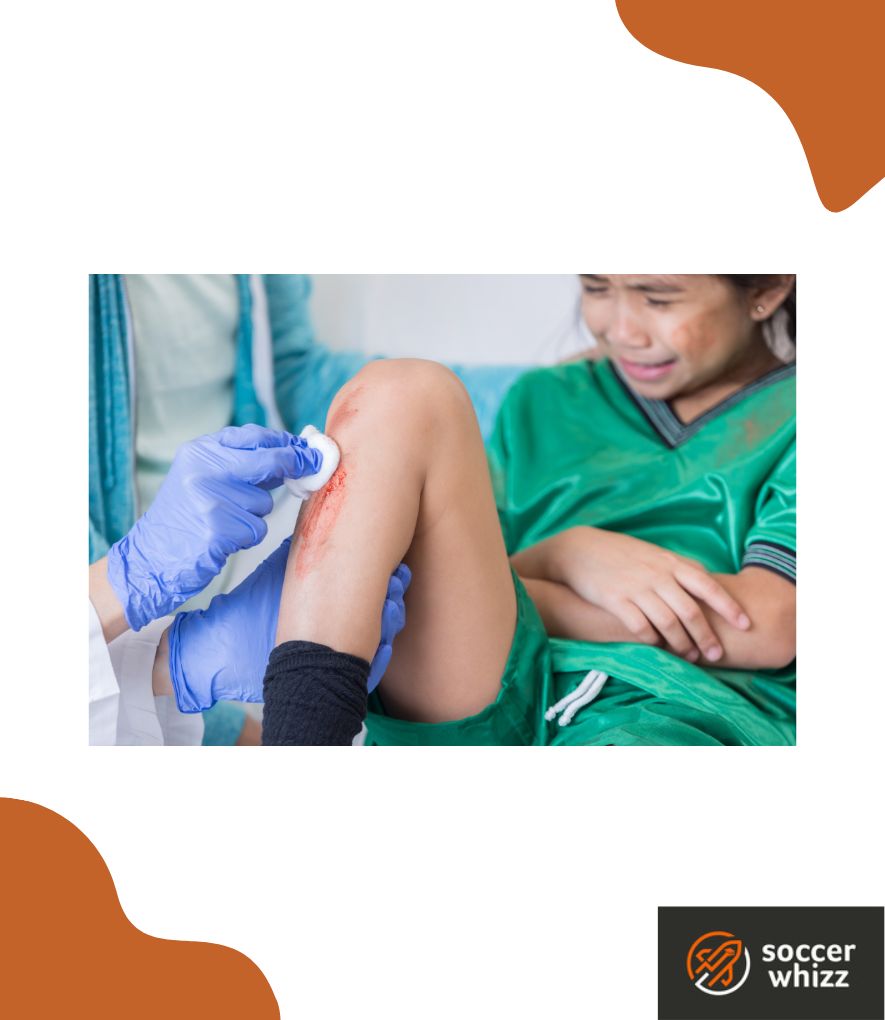 If you happen to knee slide on the ground after a certain action in a match, you can rest assured that your legs and knees won't have any major bruises as long socks act as a protective barrier.
4. Statement of fashion
Finally, long soccer socks are also seen as a unique fashion statement.
The former Arsenal player – Thierry Henry – is said to be the pioneer for this sense of style.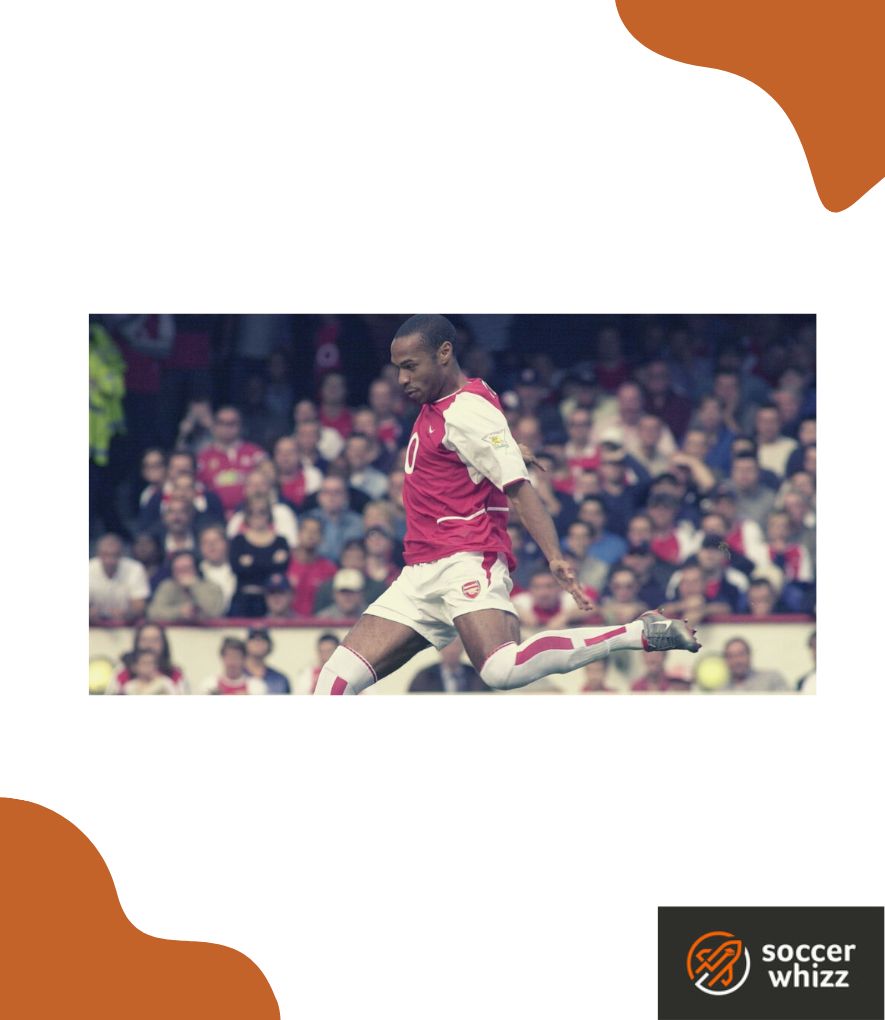 During his playing days for the London club, he wore socks that extended past his knees as well as long sleeved jerseys accompanied with gloves that complemented his look.
Henry's appearance was an inspiration for many who took to play the sport after him, including one Kevin Prince Boateng who personally attested to copying this style for his own soccer career.
Take a look at what he had to say about the influence that Thierry Henry had back then:
"You have no idea what an inspiration you were for my family. My older brother, my younger brother, all my friends, you have no idea. I never told you because we never had the chance to talk. You brought something in football, the socks over the knees and the Mercurial Vapor – I know Puma is going to hate me – but that's history. You even made Reebok look unbelievable."

Source – Football.London
Do you have to wear long socks for soccer?
If you're playing the game at an amateur level, soccer socks can be any length of your choosing.
This is because playing casually doesn't require you to follow all of the rules, particularly those pertaining to equipment.
So, you can turn up to your friendly game or pickup match, with low-cut, crew length or knee-high socks depending on your own personal preference.
However, if you're involved in the game at a much higher professional or even semi-professional level, then you will be expected to wear long socks in accordance with the rules of the competition that you're participating in.
Where can you buy long soccer socks?
There are a number of options for long socks, particularly on the world's biggest global marketplace.
Check out some of the products that Amazon has to offer here:
Sale
Under Armour Unisex UA SOCCER SOLID OTC, Trainer Socks, Compression Socks
Essential Item – Suitable as women's socks or men's socks, these sports essentials come in a single pair. They are ideal for sports and leisure.
Quick-Drying – To keep your feet dry and comfortable, the innovative material of these sports socks wicks sweat and dries quickly.
Stay Fresh – In order to prevent unpleasant smells, these running socks have anti-odour technology to prevent the growth of odour-causing microbes.
Sale
Mitre Unisex Division Plain Football Sock, Black, Senior 7-12 UK
BUILT TO PERFORM: The Mitre Division Plain Sock is a must have kit essential. The top performance football sock includes a left and right specific fit great for training or match day. Men, women, and footballers of all ages need these socks
COMFORT IS KEY: These socks will make running, walking, and competing on the pitch a breeze thanks to the cushioned sole that offers maximum comfort and support for you foot and ankle allowing you to perform your best
FEEL COOL, LOOK COOL: Not only are these socks hard-wearing, quick drying and colourfast, they also have mesh ventilation around the back leg and ankle keeping your feet feeling cool and comfortable
Sale
Final thoughts
That therefore wraps up this topic on why soccer socks are usually so long.
Having read up to this point, you should now have a well-rounded understanding of why knee-high socks solidify their place in today's game.
For similar content about soccer socks, you can have a look at our blog as we have related posts such as:
If you enjoy the content that I create and would like to buy me a coffee, then I'd really appreciate it!
Any money that I earn through this donation will be re-invested into more content for this website.
Additionally, by sending in a donation you'll also receive a copy of my recently released 190+ page eBook on Soccer Ball Care, as well as be subscribed to our mailing list where you'll be regularly informed on the latest developments concerning the Soccer Whizz blog.
Latest posts by Samuel Waihenya
(see all)