To the casual football viewer, a football club's motive for having a third kit may be nothing more than a stylistic choice.
But in actuality, this is hardly ever the case.
As a matter of fact, the main reason why football clubs unveil and subsequently have their players wear third kits on certain match days is to prevent clashes of colour between the away side's second kit and the home team's primary kit.
When such a situation would occur, a third kit – that is ideally different in colour from the opposition's home and away versions – is worn by the away team in order to easily distinguish both sets of players from each other and the match officials.
Now some of you reading this may have absolutely no idea what I'm waffling on about.
So, in that case, I'll briefly explain what a third kit is.
What does third shirt mean in football?
If you ever hear someone referring to a football team's third shirt, they're simply talking about a club's third choice official jersey or their alternate (third) kit that is used for competitive league and cup matches during the season.
There are some very interesting third kit concepts that have been on display in the Premier League this season.
For example, Manchester United's striped third kit for the 2020/21 season resembles the skin pattern of a Zebra animal, as the white and black colours mesh together.
On the other hand, Chelsea decided that this year they want they want to look a bit like Crystal Palace!
The London side's third kit quite clearly takes after Palace's striped dark blue and red home jersey.
With that being said, I managed to find an interesting video which rates the aesthetic attributes of the third kits for every Premier League club in the division this year.
Check it out:
Premier league kit rules
As we are on the subject of the Premier League, it's a good opportunity for me to highlight the fact that the competition's regulators have imposed a strict set of guidelines concerning kit clashing.
More specifically, they've outlined that when participating in league matches, players representing both opposing teams must wear a kit that offers sufficient contrast so that match officials, television viewers and spectators are able to clearly distinguish between both sets of teams.
See for yourself:
When is the third kit used in football?
Now that you're aware of what third kits are and the rules governing their use within competitive games, I'm now going to offer some valid reasons for why football teams make use of third kits.
Preventing colour clashes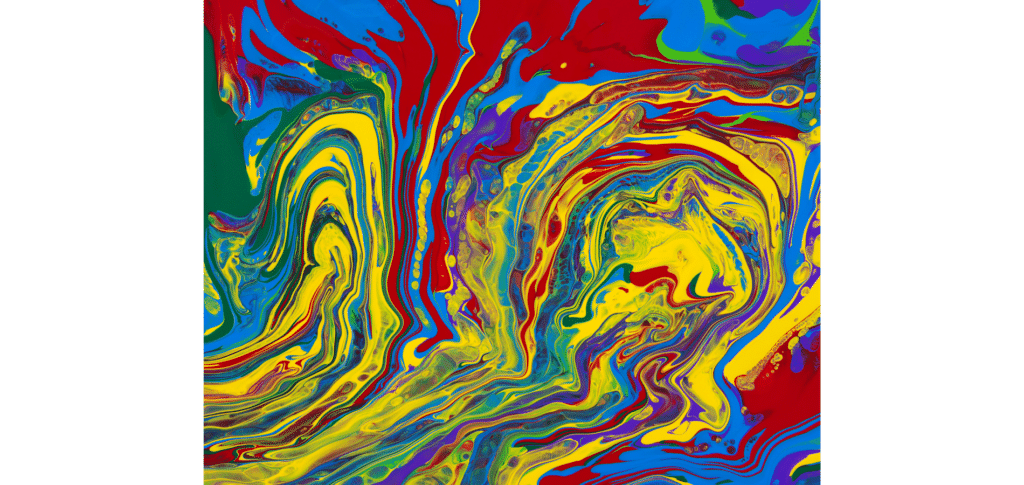 Normally, when two clubs face off against each other, be it in the Premier League, or on a domestic intercontinental stage, the home side will usually wear their primary strip whereas the visiting side would theoretically don their first choice away kit.
In a simplistic and ideal world, the aforementioned is what would happen and the match would go on smoothly without an inkling of media controversy surrounding the kits worn on the day.
However, the beautiful game is not always full of perfection.
Because, in some cases, the away kit worn by the visiting side is the same or very similar in colour to the home kit that is worn by the team hosting the opposition.
This is what is known as a kit colour clash, and if you follow football news closely, you will hear about this phenomenon happening from time to time.
So, at this juncture, third kits step in to save the day!
The rules in Section M of the Premier League Handbook for 2020/21 stipulate for up to a maximum of two alternative strips in addition to the home kit.
Which means that the third kit can be worn by the away team as a solution to the kit clash problem – when it visibly differs from the home and away kits of the match hosts.
Increasing revenue from merchandise
Every season, football clubs around the world generate millions in sales revenue from eager fans who are desperate to get their hands on their favourite team's latest kit.
The United Kingdom in particular has a gripping fan culture where you are bound to see multiple sets of families proudly wearing their local football team's kits on match days.
I'll start by touching on Italy as a great example of the impact that a popular player can have on kit sales.
Cristiano Ronaldo signed for Juventus in the summer of 2018, and a club executive claimed that they had sold more jerseys in the summer of his arrival than in the entirety of the previous season!
That's a staggering revelation.
Third kits provide clubs with another avenue to make money through the sale of merchandise.
Just think about it for a second.
A team sells a home and away kit for the season at a minimum price of say 50 pounds – which is about the same amount I'd likely pay for a good pair of astro turf boots or a solid football tracksuit!
Picture the addition to turnover with the release of a third alternative kit for fans to get their hands on.
So even though most clubs can be able to manoeuvre through any potential kit clashes with just the two standard home and away kits, the alternate third kit is preferred on certain matches as a way of showing the fanbase that there's another kit option available for them.
For a kit that is officially worn only a couple of times in a season, it's clear to see that clubs are looking for an extra cash grab with these alternative jerseys.
Why do soccer teams get new kits every year?
Before I wrap up this article, I just wanted to briefly touch on the topic of why football clubs receive new kits every season.
The primary driver is the need to generate revenue from apparel sales.
When it comes to the biggest clubs in world football, millions of pounds are made from selling kits for the new season.
According to Statista, Manchester United sold 3,250,000 units in the 2018/2019 season, followed closely by Spanish giants Real Madrid at 3,120,000.
If you think about it, that's a significant sum of money made for the club and the kit manufacturer if each unit was sold for 40 pounds.
Another possible reason is that a club may change its main sponsor and this change has to be reflected in the jerseys for the following season.
So, in some cases, clubs deliver very minor stylistic adjustments to their kit designs and slap on a new sponsor logo and brand it as new.
Summary
So, to sum everything up, why do soccer teams have a third kit?
Well, the main reason why football clubs have a third kit is to avoid colour clashes that happen when both the home and away sides sport jerseys that are similar in shade and lack the necessary contrast.
More so, the need for revenue is another huge factor in a club's decision to have an alternate kit manufactured.
Some of the world's top superstars earn millions each year and clubs need to make as much as they can so that they can contribute to paying the salaries of these professionals as well as keeping the club afloat by taking care of running costs.
With all that said, I'll leave you with a link to a related post which discusses what a soccer kit actually is as well as what it comprises of, which is an especially useful read for those getting accustomed to certain terminologies used in the sport.
If you enjoy the content that I create and would like to buy me a coffee, then I'd really appreciate it!
Any money that I earn through this donation will be re-invested into more content for this website.
Additionally, by sending in a donation you'll also receive a copy of my recently released 190+ page eBook on Soccer Ball Care, as well as be subscribed to our mailing list where you'll be regularly informed on the latest developments concerning the Soccer Whizz blog.
Latest posts by Samuel Waihenya
(see all)