In the world of football, teams are constantly looking to gain a competitive edge over their closest rivals.
These reasons are just the tip of the iceberg.
In this article I'll be revealing even more motives for clubs loaning out their talent.
But before that, I'm going to start by explaining the meaning of a loan.
What does going on loan mean in soccer?
A loan in football is said to take place when a player temporarily leaves their parent club to play for another team – that may be in either the same league or a different one based in another country.
The loan spell lasts for a set duration of time – in most cases this is a full league season – and after that period has elapsed, the player returns back to the team that they were originally contracted to.
Here's an informative video that sums up how player loans work and what they're all about:
Why do clubs send players on loan?
There are a plethora of different reasons and motives behind football teams sending out some of their players to temporarily represent other teams.
I'll now cover these in detail.
1. Squad size management
The biggest clubs in world football usually have an abundance of squad depth, with at least 2 players of good quality for each position.
You only need to take a look at the Manchester City line up on match days to see the wide range of talent that manager Pep Guardiola has at his disposal.
They are particularly stacked in midfield, with the experience of Fernandinho and the calmness of Rodri for the holding role that shields the defence.
Not to mention the creative spark which comes from so many different players like Kevin De Bruyne, Gundogan, Phil Foden and Bernardo Silva, who are all capable of occupying multiple positions across the centre and in more advanced areas.
This example is why clubs loan out players, so that they can balance the playing staff numbers and not have a bloated squad.
According to Premier League rules, each team must register a list of 25 players to compete within the division after the conclusion of the transfer window.
As a result, it makes sense for certain individuals to be loaned out to other clubs who are short on players, rather than remain unregistered and ineligible to compete during the season.
2. Individual player development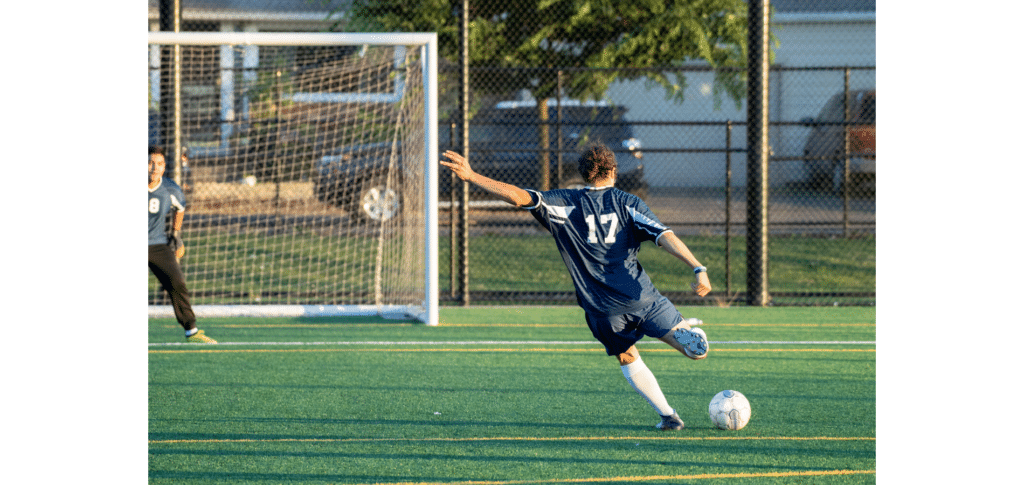 Perhaps the most important motive for clubs loaning players is to further the professional development of their own players.
Football is most certainly a cut throat sport, and usually only the best of the best will be afforded the opportunity to consistently represent clubs on the pitch.
This leaves young players and squad players on the fringes of first team opportunities.
It therefore makes sense to send this sort of playing contingent out to other clubs who will be able to provide them with a more inclusive platform, where they can benefit from greater amounts of game time that they wouldn't receive at their parent club.
A great example of a loan move that is working exceptionally well for all parties is Jesse Lingard's switch to West Ham United.
The 28-year-old has been in scintillating form ever since joining the London based side, as he has racked up a staggering 6 goals and 3 assists in 8 appearances at the time of writing.
His resurgence in form has even earned him a deserved call up to the England national team.
It's a win-win for all parties involved in the loan move, as West Ham get a hungry Lingard who is eager to prove doubters wrong and is performing well beyond expectations at this point in time.
Whilst on the other hand, Manchester United also benefit from Lingard performing at a high level, as his transfer value rises with more clubs on the radar potentially looking to sign Lingard on a permanent deal at the end of the loan.
3. Incomplete transfer deals
Speaking of transfers, clubs usually encounter situations during transfer windows where they are pressed for time and unable to get permanent moves over the line on time.
Transfers deals have a lot of inter-related components, and the complexities that arise as a result of agents being involved and both buying and selling clubs looking to get the best deal possible leads to delays that sometimes scupper moves entirely.
So, as a sort of stopgap measure, teams will loan a player instead, with either an option or compulsory obligation to purchase the person in question either at the end of the season, during the next transfer window, or upon meeting certain clauses within the contract.
One of the most famous examples of these sort of loan deals is Kylian Mbappe's move from AS Monaco to Paris Saint Germain.
He was initially loaned out to the Parisian side for a season, and the very next season he was sold for a tidy sum of 180 million Euros as part of a compulsory obligation to buy that had been agreed to by both clubs.
4. Wage savings
Let's face it.
Football players are paid staggering amounts of money every year to represent their clubs at the highest levels of the sport.
In some cases, teams may look to cut down on overheads by sending players out on loan where the other club contributes for all or part of the player's wages.
Real Madrid recently sent unwanted star Gareth Bale out on loan to his former club Tottenham Hotspur, who are rumoured to be paying half of his 27 million pound a year salary.
5. Personal disputes between player and club
Lastly, football clubs may look to offload players on loan as a result of players being unhappy with certain conditions at the team that they are contracted to.
For example, Alexis Sanchez was said to be dissatisfied with the sporting project soon after he joined Manchester United on a permanent deal from Arsenal.
After a string of injuries, rumoured communication problems due to a language barrier, and uninspired performances, his playing time was reduced significantly and he would often find himself warming the bench.
He eventually grew frustrated with this lack of time on the field and lobbied for a move away from the club, which culminated in his initial loan move to Inter Milan in 2019.
This event garnered a lot of traction on various football forums across the web.
Related questions
With the reasons why soccer teams loan players now spoken about at length, I will now turn my attention to a couple of questions that readers are likely to have about the overall topic.
What is the difference between a transfer and a loan in soccer?
A transfer is a situation where a player moves to another club on a permanent basis, whereas a loan is just a temporary move that usually involves a player spending a season away from their parent club, before returning once the season is complete.
Who pays loan players wages?
In most cases, the club that agrees to take a player on loan usually pays the full wage packet.
However, in some instances, a parent club may be desperate to vacate a registration spot on the team and end up taking on their own player's wages even whilst they are out on loan.
Additionally, there are also cases where clubs agree to "split the bill" – sometimes equally or one club assumes a greater percentage of the wages.
Are loan players allowed to play against their parent club?
In the Premier League, players are forbidden from playing against their parent club whilst on loan, whereas in domestic cup competitions it is allowed unless they've already featured for their former side (i.e. cup tied).
Final Thoughts
So, why do soccer teams loan players?
As the article has evidently shown, clubs choose to loan players to save on wages, in addition to furthering the physical development of the young talent that they have on their roster through greater game time.
What's more is that clubs may loan players for squad size purposes, especially when a registration spot needs to assigned to an important player on the team.
If you enjoy the content that I create and would like to buy me a coffee, then I'd really appreciate it!
Any money that I earn through this donation will be re-invested into more content for this website.
Additionally, by sending in a donation you'll also receive a copy of my recently released 190+ page eBook on Soccer Ball Care, as well as be subscribed to our mailing list where you'll be regularly informed on the latest developments concerning the Soccer Whizz blog.
Latest posts by Samuel Waihenya
(see all)