The summer transfer window is usually a very exciting period for football fans that support the most popular clubs within the sport.
It signals the beginning of the hunt for the talented stars and hidden gems that have what it takes to take these teams up a competitive notch or two.
On the flip side, those that support the smaller clubs are often filled with anxiety, as their team's most talented players are likely to be sold if the right transfer fee comes in.
So, if the fans aren't likely to be happy about this, why do soccer teams sell players?
Well, football teams sometimes sell players to consolidate their own financial positions, as the income generated from a player sale can be kept as a cash reserve or used to fund revenue expansion projects such as stadium and training facility renovations.
This is definitely one reason among a list of many others.
Reasons why clubs sell their players
I will now offer more detail on the aforementioned point, as well as detail a few other motives that clubs have for offloading members of their playing contingent.
Raising funds
Consider the following real-life example.
Under the astute guidance of legendary manager Arsene Wenger, Arsenal were able to balance the books whilst facilitating the process of paying off the bill for their newly constructed Emirates stadium.
From the time period of 2005 to 2015, the Gunners received an approximate 354 million Euros in transfer fees from the sales of talented star players such as:
Thomas Vermaelen (joined Barcelona in August 2014)
Robin van Persie (shocking sale to Manchester United in 2012)
Alex Song (joined Barcelona in 2012)
Cesc Fabregas (moved back to Barcelona in 2011)
Samir Nasri (switched to Manchester City in 2011)
Thierry Henry (moved to Barcelona after 8 glorious years in London)
Now that is some list of talented stars!
It doesn't even include the likes of Ashley Cole and Kolo Toure, who were sold to Chelsea and Manchester City respectively.
You can clearly see that Spanish side Barcelona were the main beneficiaries of Arsenal's approach to navigating the transfer market.
But for the latter, it was a strategy that largely paid off as the player sales enabled them to generate some new income streams.
In the first year after their stadium move, the revenue generated from match day income more than doubled at an impressive 107%.
Tactical incompatibility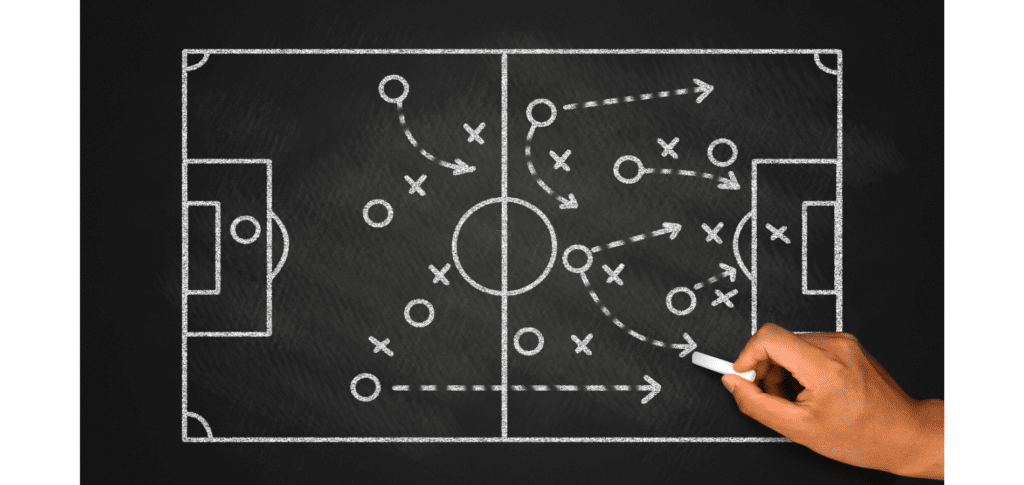 In some cases, players are not physically or technically suited to the tactical demands of their manager or head coach.
This was the case at Chelsea with serial winner Jose Mourinho at the helm, and the immensely talented Juan Mata among his playing staff.
In his second stint at the London side, Mourinho often deployed a 4-2-3-1 formation, with the central attacking midfielder required to press the opposition heavily when the team was out of possession.
Mata did not really have the physical characteristics that the Portuguese manager required for this demanding role, as his Brazilian team mate Oscar – who now plays in China for Shanghai Port – was usually preferred.
So, the former two-time Chelsea player of the year was resigned to warm the bench in a lot of games due to being unable to effectively play in the way that Mourinho demanded at that time.
Eventually, he was sold to Manchester United for a tidy sum of £37.1 million pounds in 2014.
As a little side note, if you're unfamiliar with things like formations and player positions and want to sharpen your tactical acumen, you might want to check out our recommended list of books on football tactics.
Buyout clauses
Another reason why clubs sell players is due to the existence of buyout clauses in some player contracts.
A buyout clause essentially grants a player the right to become a free agent and negotiate with other interested clubs as the player is able to "buy out" his own contract.
What happens is that the player receives the sum needed for the buyout (factoring in taxes) from the purchasing club.
Once this payment is made to the selling club by the player, a unilateral termination of the playing contract is then invoked, which then gives them the freedom to strike a deal with the buying club when it comes to wages and other sporting related bonuses.
So, with buyout clauses the selling club's "hands" are tied.
One of the biggest examples of a release clause being activated was when Paris Saint Germain exercised the buyout option – set at a fee of 222 million Euros – to acquire Neymar from Barcelona in 2017.
Declining player performance
As footballers grow older, their bodies gradually begin to slow down.
Just like in Football Manager, they will experience a decline in their physical attributes.
So, you can expect older players in their mid to late thirties to be less agile and slower to accelerate than their younger counterparts.
Perhaps one of the greatest examples of physical decline was Manchester United's Wayne Rooney, who lost the explosive turn of pace that was so abundant in the formative years of his playing career.
By the time he hit the age of 31, he was a shadow of the player that football fans loved.
Once players are past their best years when it comes to their physical capabilities, clubs will look at offloading them and bringing in another player as a replacement.
More so, because player development often follows a growth-peak-decline kind of cycle, clubs will look to get the most transfer value out of the player by selling them when they're at the pinnacle of their footballing powers.
This is best exemplified by Liverpool's decision to sell Fernando Torres at the advent of his sporting decline to Chelsea for a fee of 50 million pounds.
It's safe to say Torres performed well under what was expected of him when he joined the Blues in 2011, as he recorded only 20 goals in 110 appearances for them.
Personal choice of the player
Lastly, players can sometimes make the decision to leave a club for reasons that are personal to themselves.
Diego Costa is well known to have wanted to leave Chelsea for Atletico Madrid at various points throughout his time in the Premier League.
Players can also feel disillusioned with the clubs that they represent if the latter are, for example, unwilling to meet their wage demands at the contract negotiation table.
In such a situation, it makes sense to sell the unhappy player so as to avoid a public relations mess and the resulting media furore that is likely to arise from the dispute.
However, in some cases, the buying and selling clubs may agree to come to a compromise and send out the player on a temporary loan.
Can a football club refuse to sell a player?
There have been several instances where clubs have not backed down and refused to commission a player sale.
Clubs are stakeholders within any player transfer and they will have some sort of influence on where the player will likely end up.
In principle, a club can simply refuse to sell a player if they are not in agreement with the offer that is on the table.
Along with this is the fact that they hold the competition registration rights to the player in question, which only permits the footballer to represent them and not any other buying club until a transfer has been successfully completed.
When a football player is sold, who gets the money?
There are usually three to four parties involved in the transfer transaction – the player, the buying club, the selling club as well as any agents or player representatives.
The buying club will give the selling club a certain amount of money as a form of compensation for losing that specific player's sporting services.
However, a cut – in the form of a percentage commission – is also handed out to the agent who facilitates the deal in the case that the player in question has professional representation.
In fact here's a great video that gives an overview of one of football's biggest football agents, Mino Raiola:
What's more is that the player leaving the selling club usually receives a signing on fee.
Aaron Ramsey's free transfer move from Arsenal to Juventus is a recent example.
Final summary
I hope this article has managed to shed a lot of light on the question of "why do soccer teams sell players".
You've got economic reasons, as player sales generate income for the selling club. In addition to this, buyout clauses sometimes leave clubs with no choice but to sell their players, as with the clause exercised the player is free to leave and negotiate terms with another club.
Sometimes, a manager's tactics may not suit certain players leaving them surplus to requirements, and in such a situation the club is better off recouping what they paid for the player by opting to sell, as their game time will be limited.
Tied in with this is a decline in player performance.
Clubs want to compete and win trophies, and any players who are not able to deliver on the pitch are likely to come under the chopping block in the form of a sale, particularly if their individual sporting trajectory doesn't indicate a future recovery.
Also, a player's own welfare may be the deciding factor for a club deciding to sell.
Unhappiness or a disillusionment with the management at the club may force a player to find a way to exit, and clubs may even help them with that objective as they are not likely to want to keep a player who is in the wrong frame of mind.
If you enjoy the content that I create and would like to buy me a coffee, then I'd really appreciate it!
Any money that I earn through this donation will be re-invested into more content for this website.
Additionally, by sending in a donation you'll also receive a copy of my recently released 190+ page eBook on Soccer Ball Care, as well as be subscribed to our mailing list where you'll be regularly informed on the latest developments concerning the Soccer Whizz blog.
Latest posts by Samuel Waihenya
(see all)