Disclaimer: Soccer Whizz is a participant in the Amazon Services LLC Associates Program, an affiliate advertising program designed to provide a means for sites to earn advertising fees by advertising and linking to Amazon.co.uk (source: Section 5). As an Amazon Associate I earn from qualifying purchases. This blog also earns small commissions from ShareASale affiliate links placed within the article.
Yan Sommer isn't a name that your casual soccer fan is likely to have heard of.
In fact, I'd be surprised if even some of the more dedicated supporters of the game knew who he is and which team he currently plays for!
Anyway, the Swiss international has forged a really respectable career for himself.
Sommer has represented his nation at the 2014 and 2018 editions of the FIFA World Cup, as well as making appearances for his country at the 2016 European Championships,
In addition to this, the goalkeeper has also been a huge part of Bundesliga side Borussia Mönchengladbach's ascendence within Germany's highest league division.
So, why am I writing an article about Yan Sommer?
Well, his name has been on people's minds a lot more than usual.
For starters, he produced a brilliant penalty save to deny arguably the world's best young player – Kylian Mbappe – from converting and sending France to the next round of the 2020 European Championship quarter finals.
Fans are certainly drawn to such moments of brilliance.
Because when they see Sommer acrobatically parry the soccer ball away from goal in such a high-stakes environment, a lot of them want to emulate the goalkeeper who beat France's biggest soccer prodigy whilst under immense amounts of pressure.
This is why you see questions about Sommer popping up in different places online, such as what teams he represents along with even more specific elements of his game such as what goalkeeper gloves he wears!
Now, the central focus of today's blog post is about the latter question.
For those of you who like to skim read through articles, I'll cut right to the chase for you…
Borussia Mönchengladbach and Switzerland goalkeeper Yan Sommer currently wears PUMA's Future Z Grip 1 Hybrid goalkeeper gloves.
Last month – on the 20th of February 2022 to be precise – his team endured a crushing 6-goal defeat at the hands of Borussia Dortmund.
It was easy to spot Sommer wearing these gloves because the majority of the match focus was down at his end of the pitch, unfortunately for him!
In the screengrab below you can clearly see him wearing a black and orange version of the PUMA Future Z Grip 1 Hybrid gloves as he tried to save a penalty taken by Dortmund's Emre Can: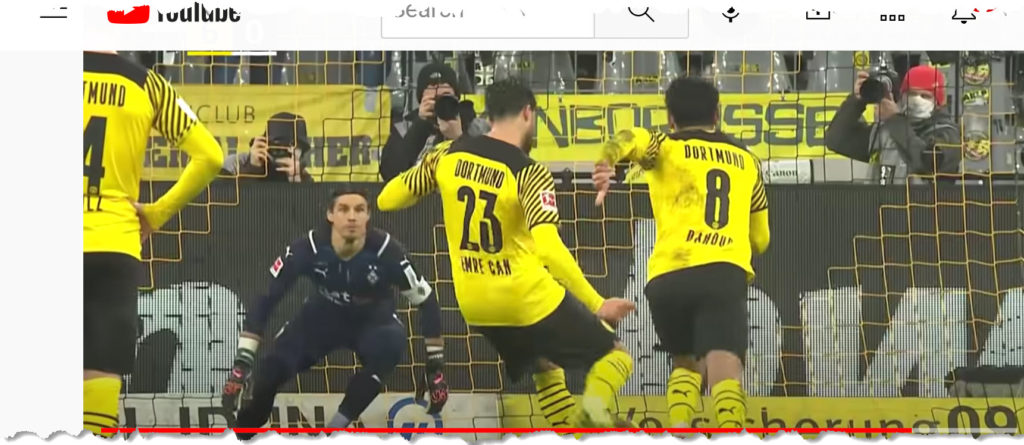 He's been wearing this brand and model of gloves for quite some time, because if you look even further back at his performances you'll see him wearing them at the European Championships that took place last year.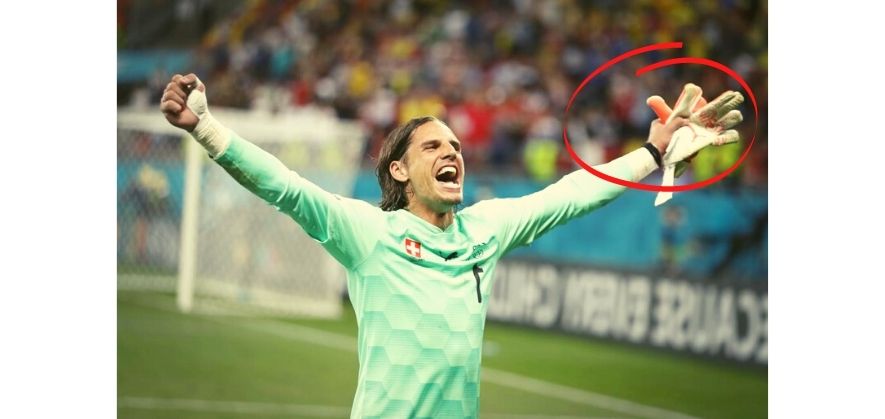 Obviously, the most memorable evidence of this was visible after he prevented Kylian Mbappe and France from progressing through to the next round of Euro 2020.
Features of Sommer's goalkeeper gloves
If you've been an active reader of the blog here at Soccer Whizz, you may have noticed that Jan Oblak uses these gloves too!
It's quite interesting how so many professional goalkeepers wear the same pieces of equipment.
My guess is that brands like PUMA, Nike and Adidas sign these stars up on lengthy sponsorship contracts, which is why you can find a goalkeeper wearing gloves from the same manufacturer for years at a time!
Right, moving back to the sub-topic at hand.
Because I'd already given quite a detailed breakdown of the qualities offered by these gloves in the previously published article about Atletico Madrid's Jan Oblak, it would be unnecessary to repeat the same points.
However, I'll still go ahead and give a quick summary of what these goalkeeper gloves have to offer.
Take a look at the bulleted list below:
Silicone punching zone – goalkeepers are able to amplify the power and distance on their punched clearances as elements of silicone padding offer greater cushioning and ball impact resistance
Thumb wrapping for increased latex-to-ball contact that helps significantly with grip
Zip opening on the wrist for a customized and adaptable fit
Video review of Sommer's gloves
If you're thinking about buying these goalkeeper gloves, then it's quite normal to want to have more of a product sample to look at.
The good news is that you can get a better picture of how these gloves look and feel like through watching the review footage provided in the video below:
Where can you buy Yan Sommer's goalkeeper gloves?
A pair of gloves that professional goalkeepers wear is definitely a piece of equipment I'd want to get my hands on if I was a young goalkeeper aspiring to reach similar heights in the sport.
With that said, you've got a couple of fantastic buying options for these PUMA Future Z Grip 1 Hybrid gloves.
Let me elaborate…
Amazon
As always, Amazon delivers when you need it to.
The company stocks various versions of these PUMA Future Z Grip 1 Hybrid goalkeeper gloves, for prices that are absolutely in line with what you'd expect a professional pair to cost.
Have a look below:
Amazon also have some alternative colourway options for you to choose from, such as:
No products found.

No products found.
Just Keepers
This company specializes in goalkeeper equipment so it doesn't come as any surprise to me that they have these gloves in stock.
Check out the red and white version that Sommer wore during the 2020 European Championships: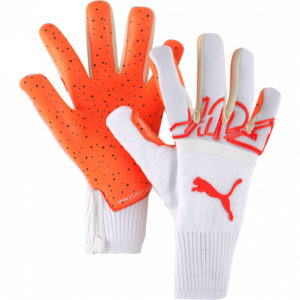 Unfortunately, they've only got a few sizes of this colour available, so if you want to get your hands on these then I'd hurry while stocks last!
Pro Soccer
Here we have an American-based online soccer store that's got its roots of origin firmly entrenched within the city in Pasadena, California.
Pro Soccer has two different colours of this glove that you can purchase: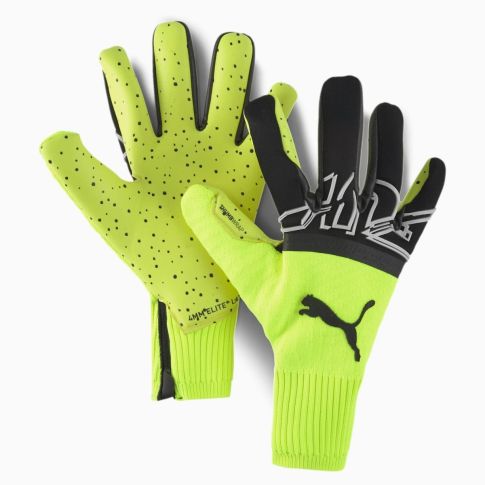 Simply click on each image to be redirected to the appropriate product page.
Closing thoughts
Yan Sommer is a fine goalkeeper.
Even though he's not widely regarded as one of the world's top-tier shot stoppers, he's certainly good enough to be considered as in and amongst the best crop of goalkeepers within the Bundesliga.
You've now seen what sort of goalkeeper gloves he wears, so this article has served its intended purpose.
However, if you're on the lookout for a different pair, you might want to go through our product roundup article dedicated to reviewing the best goalkeeper gloves.
There's bound to be an item or two in that post that will tempt you to get your wallet out!
If you enjoy the content that I create and would like to buy me a coffee, then I'd really appreciate it!
Any money that I earn through this donation will be re-invested into more content for this website.
Additionally, by sending in a donation you'll also receive a copy of my recently released 190+ page eBook on Soccer Ball Care, as well as be subscribed to our mailing list where you'll be regularly informed on the latest developments concerning the Soccer Whizz blog.
Latest posts by Samuel Waihenya
(see all)