In the world of soccer, achieving a treble is the ultimate testament to a team's dominance, skill, and determination.
It represents a remarkable feat that only a select few clubs have managed to accomplish throughout the history of the sport.
But what exactly is a treble in soccer?
In this article, we delve into the concept of a treble and explore its significance within the realm of soccer.
We'll uncover the definition of a treble, discuss the various components that contribute to this achievement, and highlight some of the notable clubs that have etched their names in football history by conquering this remarkable feat.
What does a treble mean in soccer?
A treble occurs when a club manages to win three trophies from different tournaments over the course of a single season.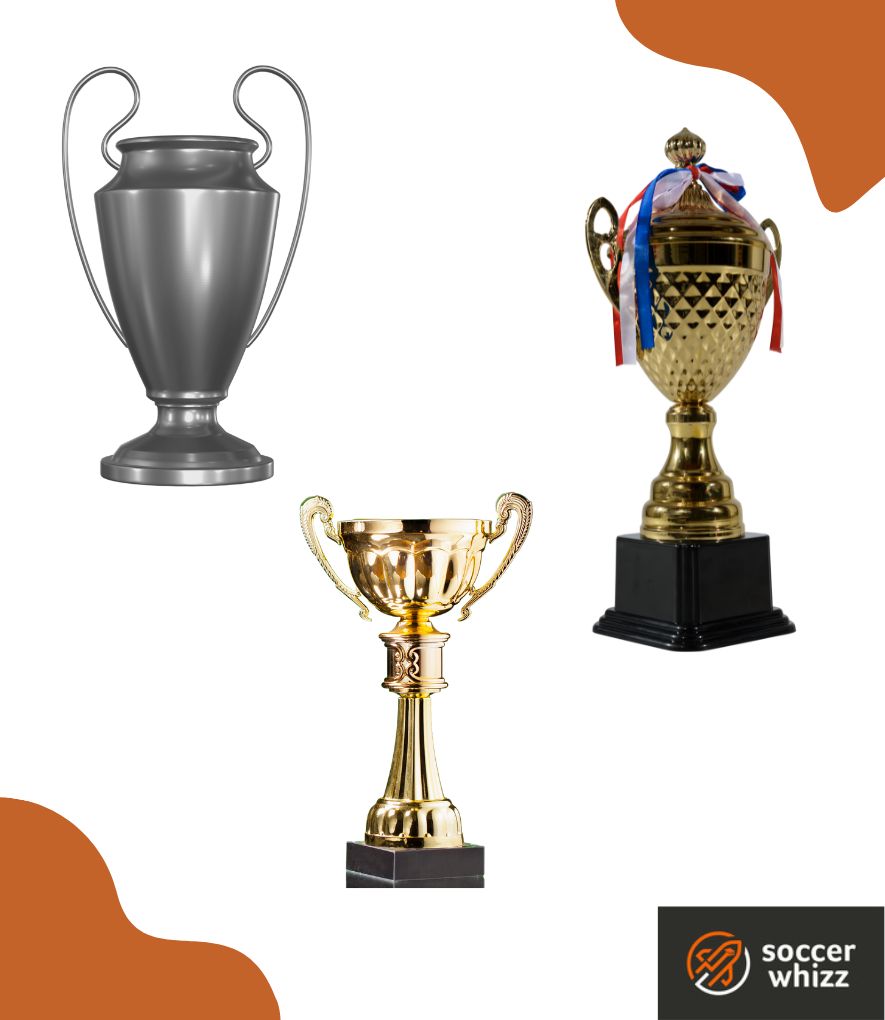 In the realm of soccer, achieving a treble is not as straightforward as simply winning three trophies.
It's about selecting the "right" trophies that carry the utmost significance in the soccer world.
A domestic treble typically consists of triumphing in the league, the primary national cup, and the secondary national cup.
While one-off fixtures like the Community Shield in England may be prestigious, they are typically not considered when assessing a team's treble accomplishment.
For instance, in England, a domestic treble encompasses conquering the Premier League, the FA Cup, and the Carabao Cup (League Cup).
Meanwhile, Spain and Germany do not have an official treble, but some argue that the Supercopa de Espana and DFL Supercup could serve as substitutes for the League Cup, even though they resemble the Community Shield in nature.
On the continental stage, the treble concept remains similar, except it naturally includes a continental title such as the illustrious UEFA Champions League.
The UEFA Europa League, a secondary continental tournament, is also permissible when considering a treble achievement, but some fans might attach an asterisk to it.
In general, a team is recognized as having won a continental treble when they secure their league title, the main national cup, and the prominent continental competition.
The introduction of the Europa Conference League by UEFA in 2021/22 adds another dimension, providing three separate European titles up for grabs in a single season.
Consequently, clubs participating in multiple tournaments alongside their domestic obligations hold a greater advantage in their quest for additional silverware.
Which soccer teams have won a treble before?
Securing a treble in soccer is a remarkable feat, placing the victorious teams in an elite and exclusive category.
It comes as no surprise considering the immense challenge of capturing three trophies within a single season.
The list below portrays a few notable teams that have managed to accomplish this feat:
1. Barcelona
Barcelona has accomplished this remarkable feat on two separate occasions, solidifying their dominance in the soccer world.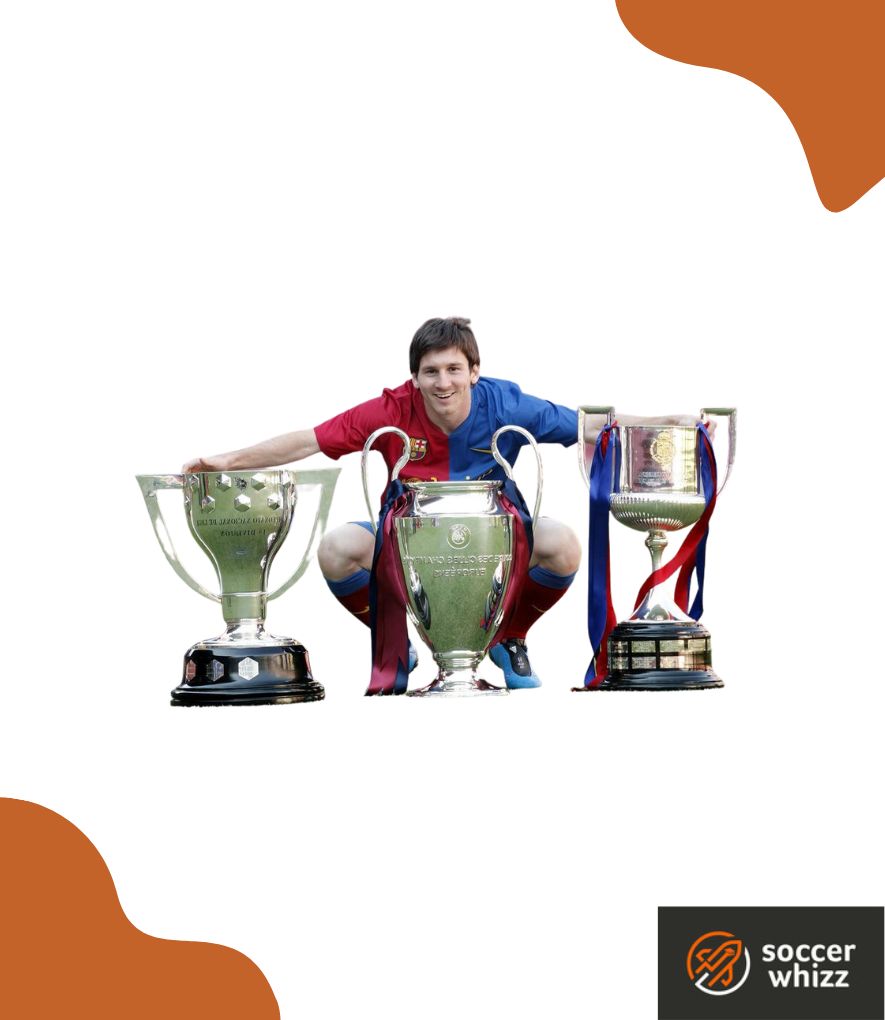 The first treble was triumphantly secured under the guidance of Pep Guardiola during the 2008-2009 season, while the second was achieved in 2014-2015 under the leadership of manager Luis Enrique.
This continental treble consisted of La Liga, Copa del Rey and the Champions League.
2. Bayern Munich
Under the guidance of Jupp Heynckes, Bayern Munich celebrated their inaugural treble in the 2012-2013 season, marking a historic milestone for the club.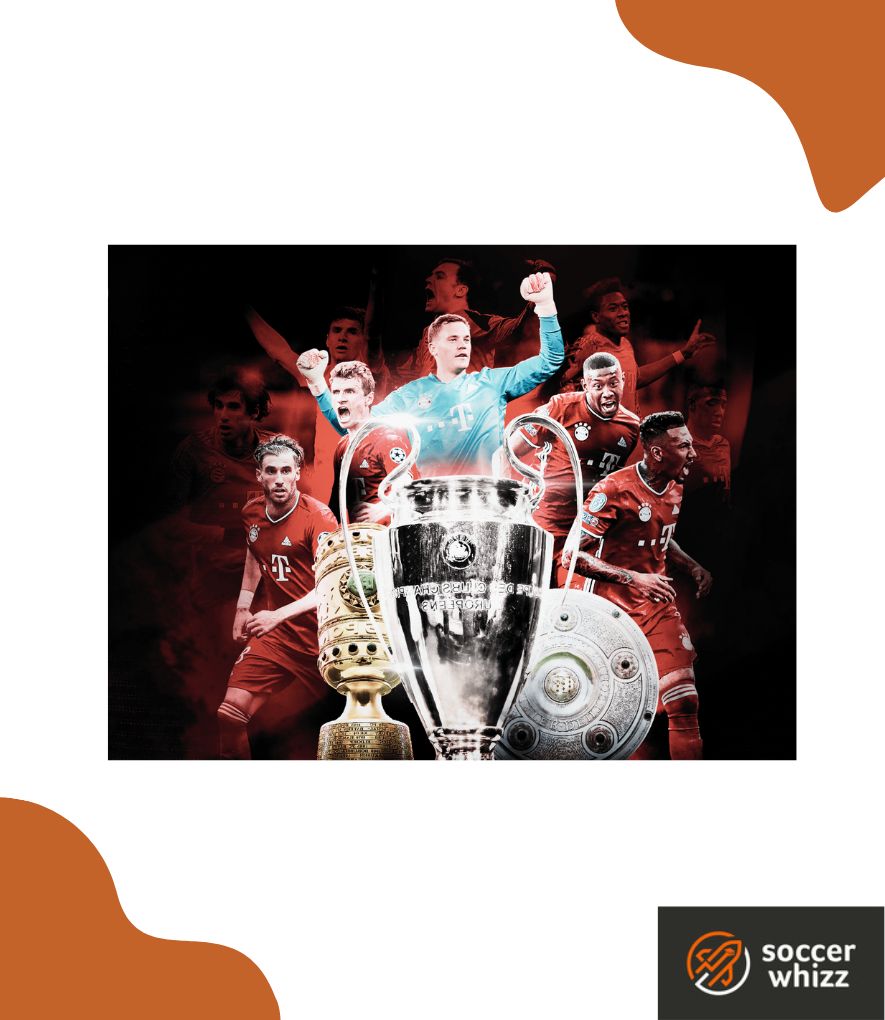 Their second treble was achieved in the 2019-2020 season, with Hans-Dieter Flick taking the reins from Niko Kovac midway through the campaign, leading the team to another remarkable triumph.
These trebles consisted of the Bundesliga, DFB-Pokal and the UEFA Champions League.
3. Manchester United
In a truly memorable fashion, Manchester United, under the legendary Sir Alex Ferguson, accomplished an extraordinary feat in the 1998-1999 season by securing the treble.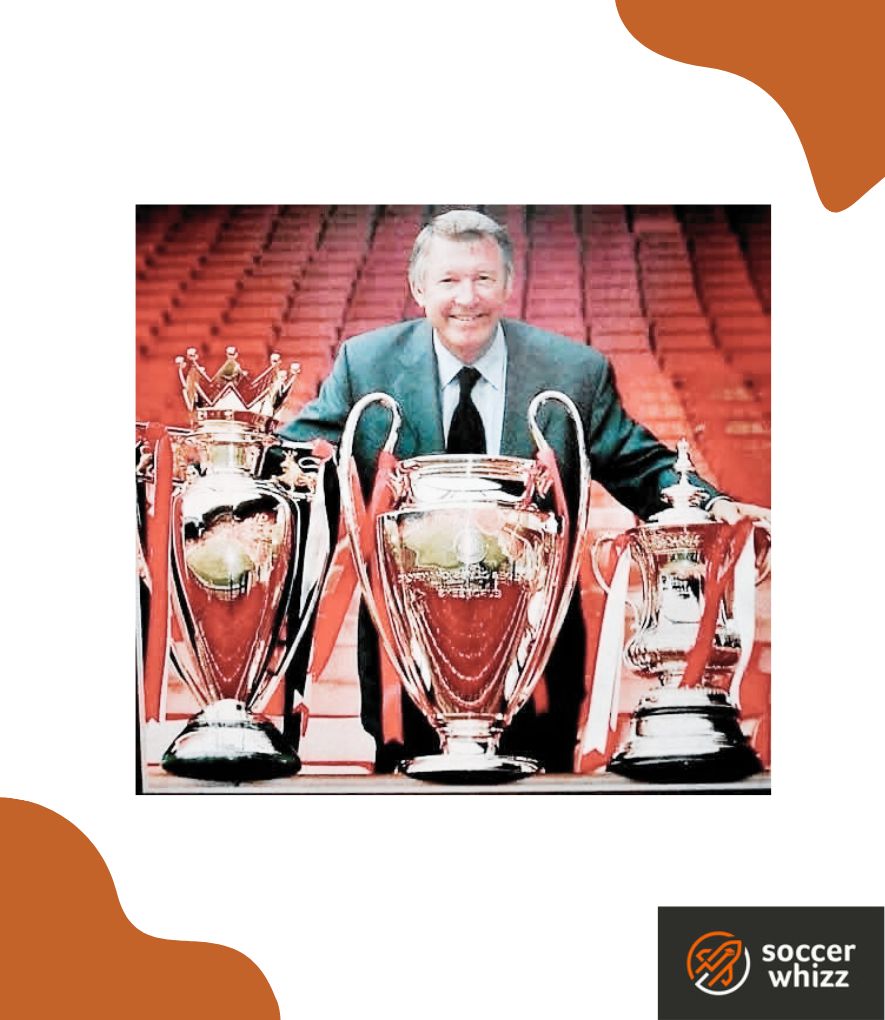 This remarkable achievement stands as a historic milestone, making them the first English team to have accomplished such a remarkable feat.
They won the Premier League, FA Cup and Champions League all in one season.
4. Manchester City
The latest treble achievers are none other than Manchester City.
The Citizens claimed historic wins in the finals of the UEFA Champions League and FA Cup, as well as beating out their main rivals via points tally to take the English Premier League crown.
For Manchester City manager Pep Guardiola, this was his second treble success, with his first having been accomplished back when he managed FC Barcelona.
Is it easy for a team to win a treble?
Winning a treble in soccer is an incredibly challenging task and certainly not an easy feat.
It requires a combination of exceptional skill, tactical prowess, team chemistry, consistent performance, and a bit of luck.
The treble involves winning three significant trophies in a single season, which often includes the league title, a primary domestic cup, and a continental competition.
The level of competition, both domestically and internationally, makes it highly competitive and difficult to achieve.
Only a few elite teams in the history of the sport have managed to secure a treble, highlighting the immense difficulty involved.
Has any soccer team won a treble in successive seasons?
Celtic Football Club achieved an extraordinary feat by winning domestic trebles consecutively from 2016 to 2019 in what has been famously referred to as a "double treble".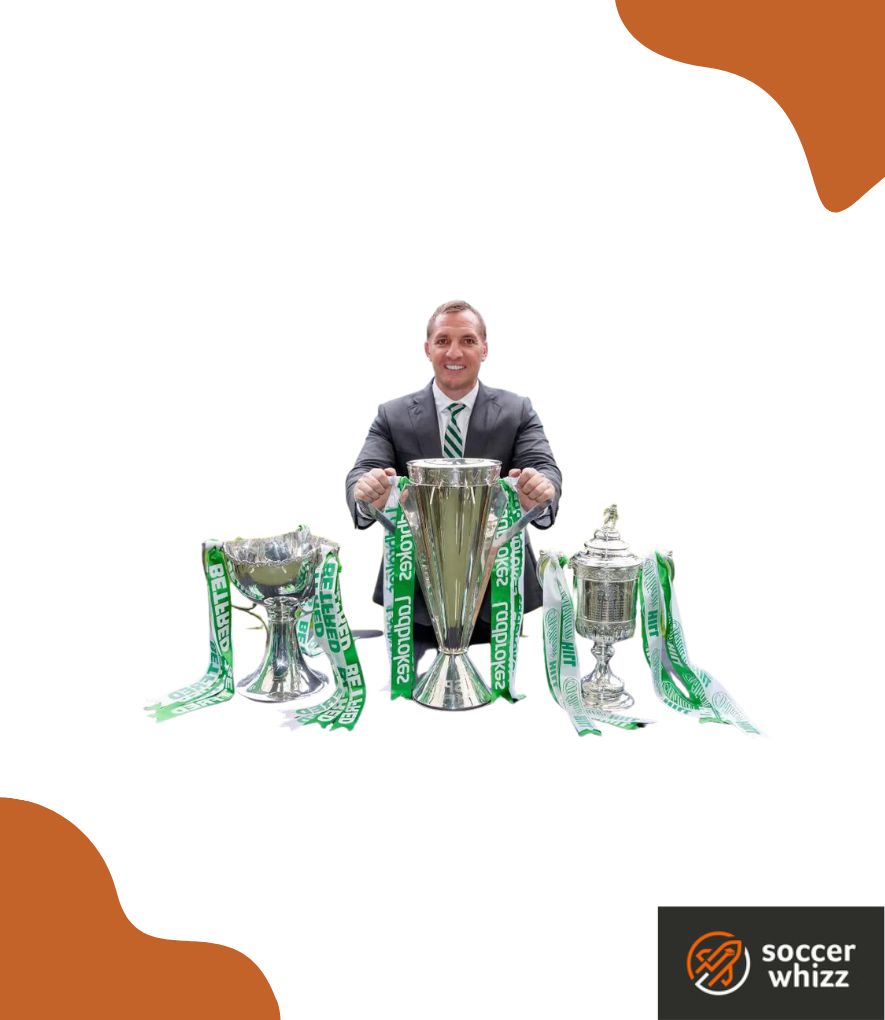 Under the management of Brendan Rodgers, Celtic dominated Scottish soccer during this period, displaying a remarkable level of consistency and dominance.
The key to Celtic's success in winning these trebles was their superiority over their domestic rivals.
They demonstrated a combination of exceptional talent, tactical acumen, and a winning mentality.
Celtic possessed a squad of talented players who excelled in their respective positions and complemented each other's strengths.
In the Scottish Premiership, Celtic showcased their supremacy by securing the league title comfortably in each of the three seasons.
They consistently outperformed their opponents, displaying an impressive level of consistency and quality throughout the league campaign.
The achievements of Celtic in winning consecutive domestic trebles between 2016 and 2019 highlight their exceptional performance and unmatched dominance in Scottish soccer during that period.
Upon further reflection, it's actually quite a testament to the club's strength, both on and off the pitch, and the remarkable efforts of the players, coaching staff, as well as the entire sporting organization.
Concluding thoughts
Ultimately, a treble in soccer is an exceptional achievement that demonstrates a team's exceptional prowess, consistency, and dominance throughout a season.
Winning three major trophies in a single campaign is no easy feat and requires a combination of:
talent;
tactical acumen;
teamwork; and
mental strength.
The treble can be categorized into a domestic treble, which typically consists of winning the league title, the main national cup, and the secondary national cup, and a continental treble, which includes a continental title alongside the domestic honors.
Each treble is a remarkable accomplishment that sets a team apart and cements their place in football history.
Throughout the years, legendary teams such as Barcelona, Manchester United, Bayern Munich, Manchester City and Celtic have etched their names in the history of the sport by securing trebles.
These achievements stand as a testament to the exceptional skills, dedication, and determination of both players and managers involved.
For further reading on the beautiful game's important terminologies, check out our recently published article which goes into great depth to describe what a derby in soccer represents.
If you enjoy the content that I create and would like to buy me a coffee, then I'd really appreciate it!
Any money that I earn through this donation will be re-invested into more content for this website.
Additionally, by sending in a donation you'll also receive a copy of my recently released 190+ page eBook on Soccer Ball Care, as well as be subscribed to our mailing list where you'll be regularly informed on the latest developments concerning the Soccer Whizz blog.
Latest posts by Samuel Waihenya
(see all)