Disclaimer: Soccer Whizz is a participant in the Amazon Services LLC Associates Program, an affiliate advertising program designed to provide a means for sites to earn advertising fees by advertising and linking to Amazon.co.uk (source: Section 5). As an Amazon Associate I earn from qualifying purchases.
Soccer has certainly come a long way from back when people used to play the sport barefoot.
The cleats that you see in retail stores today are packed with tons of different features, which mean that players do things like put more power on their shots because of the cushioned material or run faster on the grass as a result of their footwear being made from lighter components.
With that said, there are a few different types of soccer cleats made for the grass surfaces that exist on our playing fields today.
In this article, we'll be shifting all our attention towards firm ground soccer cleats by covering what they are and the functionality these sorts of cleats provide for soccer players.
Let's get started with a quick answer summary…
Firm ground soccer cleats are soccer cleats that have fixed in (permanently fitted) studs that dig in to natural or artificial grass surfaces as a player moves on the field, so that they have enough traction to make sharp movements during games.
Right, with that definition out of the way, it's time to take a closer look at what this type of soccer cleat has to offer.
How do firm ground cleats look different?
Firm ground cleats simply feature an outsole that has non-removable studs.
They are most suitable for use on natural grass surfaces that have a rougher and less slick feel to them, which is the sort of turf that you'd likely encounter at venues where amateurs play the sport.
Here's what the sole plate of a firm ground soccer cleat looks like: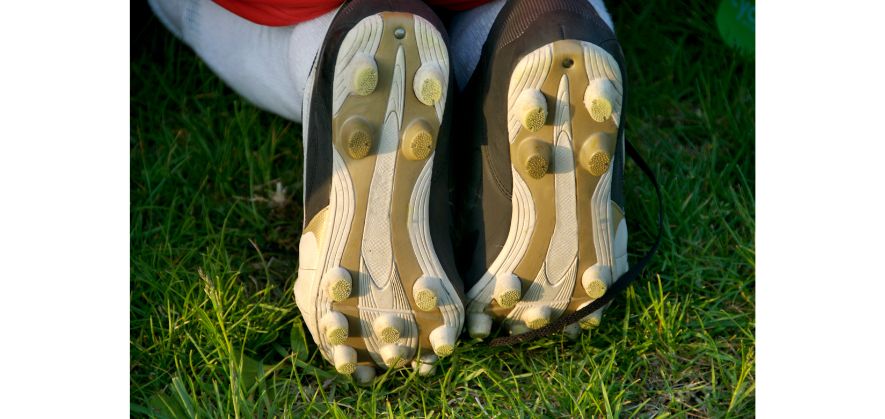 As you can see, the plastic studs are embedded into the design and cannot be detached from the outsole.
Examples of firm ground soccer cleats
Besides the picture above which we've provided you with, there are firm ground soccer cleats produced by some of the biggest global brands like Nike, Adidas and Puma.
Take a quick look at a couple of great options which you can purchase on Amazon, for example:
PUMA Evospeed 3.2 Firm-Ground Soccer Cleat
Lace-up soccer cleat featuring large PUMA logo on medial side and signature Formstrip on lateral side
Padded collar and low-profile tongue
speedCELL lightweight, responsive design
Adidas Predator Freak .3 Firm Ground Soccer Shoe (Mens) Black/White/Black 9.5
adidas mens Soccer Shoe
The adidas brand has a long history and deep rooted connection with sport. Everything we do is rooted in sport.
Driven by a relentless pursuit of innovation as well as decades of accumulating sports science expertise, we cater for all, from elite professional athletes and teams to any individual who wants to make sport part of their lives.
What is the difference between firm ground and soft ground soccer cleats?
Firm ground and soft ground soccer cleats are both built for different purposes.
If you heard these two terminologies for the first time, you'd probably scratch your head trying to think what exactly could make these two types of soccer cleats so different.
Well, that's where this article helps you out in case of such unfamiliarity, as we're now going to explore a couple of differences between the two.
1. Removable versus non-removable studs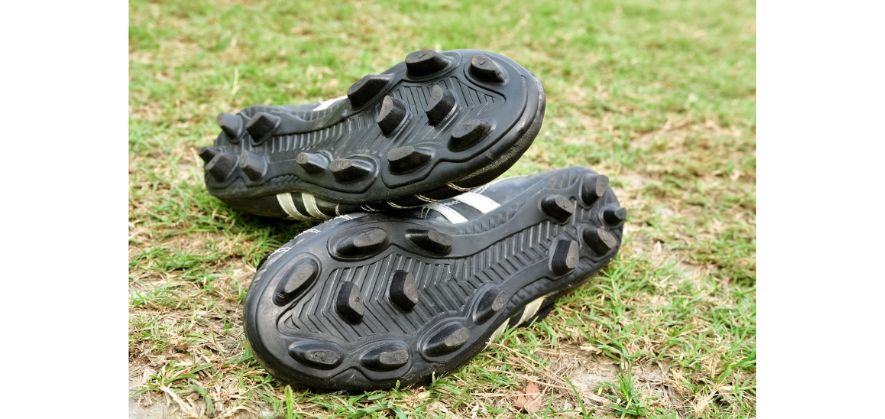 As we alluded to at the beginning of the article…
Firm ground soccer cleats are constructed in such a way that their studs – the tiny and sharp spikes present on the sole plates of the cleats – cannot be detached from the outsole.
Where soft ground soccer cleats differ here is that they have screwed in and removable metal studs that can be taken off of the under sole should a player wish to do so.
2. Cushioned and wet playing surfaces versus hard and dry ones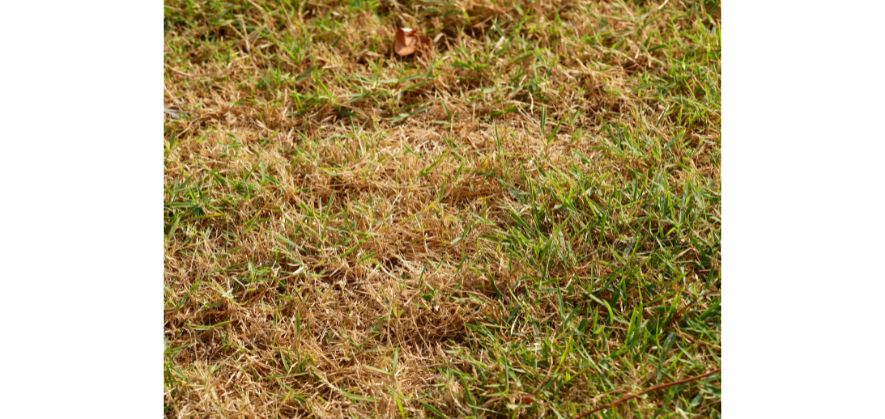 Soft ground soccer cleats are purpose built for play on natural grass surfaces that are well watered and have a softer base.
These playing fields are typically what the professionals are used to as they are well fertilized, watered and mowed by the stadium ground staff employed to maintain the pitches.
On the flip side, firm ground soccer cleats are best worn on those natural grass surfaces that have a tougher base and aren't regularly watered.
With this sort of playing surface, the studs underneath won't penetrate too deeply into the grass because the ground is firm, as the name suggests.
3. Mixture of metal and plastic studs versus one material stud type
Finally, soft ground soccer cleats feature outsoles that have a mix of plastic and screwed-in metal studs underneath.
The screwed-in metal studs can easily be replaced when necessary for studs of different shape or size, depending on the wearer's own playing needs.
What the metal screw-on studs do is provide the traction and grip that a player naturally requires on a soft and wet playing surface, as these studs dig in to the turf much deeper.
Conversely, firm ground soccer cleats simply have studs of one material – be it plastic or metal – that aren't removable from the sole plate.
In addition to these three points, you should have a look at the video below as it offers a good breakdown of the differences between the main soccer cleat types:
Are firm ground cleats good for soccer?
Ultimately, firm ground soccer cleats are a great option when you're in a country with a more tropical climate.
Even though they're mainly used on rougher surfaces, they also perform quite well on soft ground and some types of artificial grass.
You won't go wrong with some of the options we listed out above, as brands like Nike and Adidas have undergone years of product development and accumulated the expertise when it comes to designing soccer products such as cleats.
If you've enjoyed reading through this post, then you may also enjoy our article on why soccer cleats are usually very expensive.
That topic looks at the sort of factors that contribute to the prices we see on shelves in various retail stores across the globe.
Should you have some free time to spare, definitely check it out!
If you enjoy the content that I create and would like to buy me a coffee, then I'd really appreciate it!
Any money that I earn through this donation will be re-invested into more content for this website.
Additionally, by sending in a donation you'll also receive a copy of my recently released 190+ page eBook on Soccer Ball Care, as well as be subscribed to our mailing list where you'll be regularly informed on the latest developments concerning the Soccer Whizz blog.
Latest posts by Samuel Waihenya
(see all)