Newcastle owner Mike Ashley is often accused of lacking the necessary ambition that's needed to get the club competing in Europe.
This is reflected in the transfer market as they're not usually very active when it comes to recruiting talent capable of playing for the first team.
However, with that said they've managed to survive in the Premier League ever since Rafael Benitez helped them to promotion from the EFL Championship in 2017.
Let's now take a look at the dependability of the club's journalists and media sources when it comes to transfer news.
Newcastle transfer tier of reliability
| Name | Media Outlet / Country | Tier Ranking | Reliability Rating |
| --- | --- | --- | --- |
| Official Club Source | www.nufc.com | Tier 0 | |
| BBC Sport | United Kingdom | Tier 1 | |
| George Caulkin | The Athletic | Tier 1 | |
| Chris Waugh | The Athletic | Tier 1 | |
| Craig Hope | Daily Mail | Tier 2 | |
| Pete Graves | Sky Sports | Tier 2 | |
| Alan Nixon | Daily Mirror | Tier 2 | |
| Keith Downie | Sky Sports | Tier 3 | |
| Lee Ryder | The Chronicle | Tier 4 | |
| Simon Bird | The Mirror | Tier 4 | |
| Luke Edwards | The Telegraph | Tier 4 | |
| Mark Douglas | Chronicle Live | Tier 5 | |
| Louis Taylor | The Guardian | Tier 5 | |
Now that you can see which journalists and media outlets are present under Newcastle's classification, there's something that I think would be of interest to you.
As you're aware of the tier scale, you know that different journalists report on transfer news for different teams.
So, for example, Fabrizio Romano might rank in Tier 2 for AC Milan transfer news but performs less effectively when breaking news for a club like Manchester City with a Tier 3 ranking assigned to him.
What if you had a document that could provide you tier rankings for each one of Europe's biggest clubs?
Well, there's good news because we've got just the solution for you!
Have a look at our Transfer Tier of Reliability eBook which is the central guide piece to the current age of soccer transfer window speculation.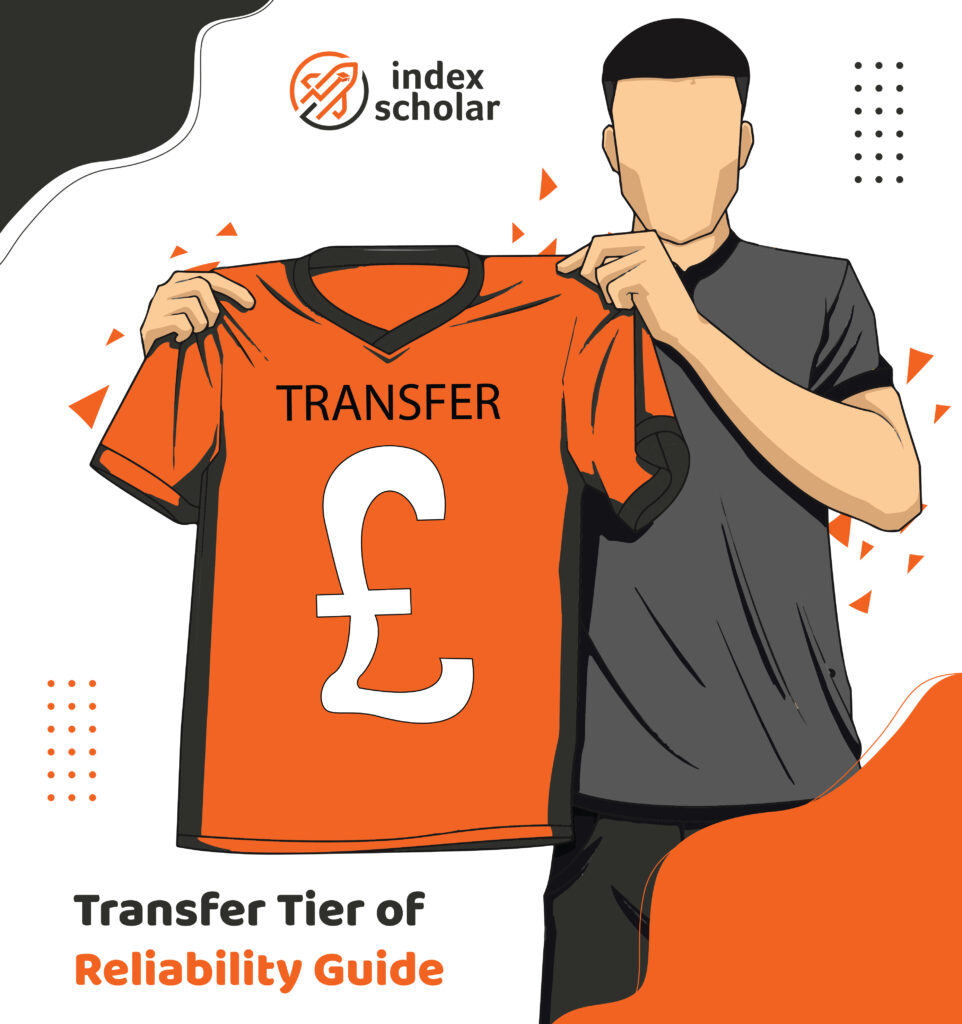 We've eliminated the painstaking hours of research for you by compiling a comprehensive Tier 1 to Tier 5 breakdown of the reliability of the world's sports journalists and media outlets.
The teams included in this guide consist of the English Premier League's traditional top six clubs, Barcelona, Real Madrid, Bayern Munich, Juventus and Paris Saint Germain.
Go ahead and jump straight to checkout for this eBook here!
Summary
George Caulkin – formerly of The Times – has been reporting on football within the North East region of England for a very long time.
His coverage of Newcastle transfers can be trusted, along with BBC Sports as well.
Chris Waugh also features in tier 1.
I'd highly advise to stick to those in tier 1 as there's usually a lot of smoke when news about incoming signings gets out.
This is because Mike Ashley was normally accused of feeding false transfer stories to the media as a way of keeping the fanbase happy, especially whenever news of takeover bids falling through come to light.
If you enjoy the content that I create and would like to buy me a coffee, then I'd really appreciate it!
Any money that I earn through this donation will be re-invested into more content for this website.
Additionally, by sending in a donation you'll also receive a copy of my recently released 190+ page eBook on Soccer Ball Care, as well as be subscribed to our mailing list where you'll be regularly informed on the latest developments concerning the Soccer Whizz blog.
Latest posts by Samuel Waihenya
(see all)