The influx of foreign talent has seen the Premier League gradually rise to the top as the most watched and talked about competition in world football.
Fans across the world are drawn towards the biggest names within the game, as the appeal is so massive.
But one thing that stands out when I watch these football juggernauts battle it out on the pitch is the way in which team mates communicate with each other.
It's really interesting because the vast majority of squads these days are filled with a different mix of nationalities and cultural backgrounds.
Seeing this week in week out made me ask myself – how do footballers learn languages?
For example, if a particular playing group originated from South America with no prior knowledge or history of speaking the English language comes to settle in the country, how are they able to adjust and eventually even acquaint themselves with local dialects?
Well, I've taken it upon myself to find out and this article looks to break down exactly how they accomplish this.
So, let's begin…
1. Intensive language courses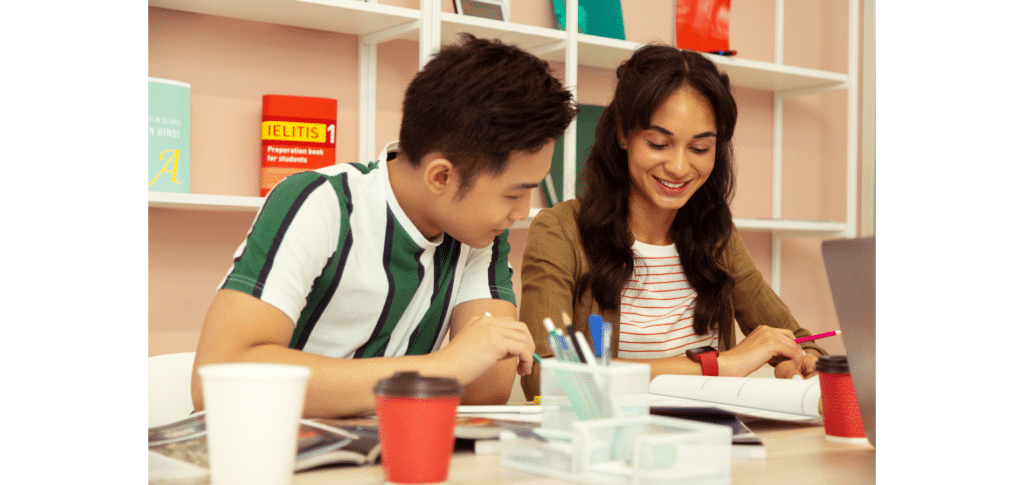 Perhaps the most obvious step that footballers take towards basic language proficiency is through enrolment for professional language courses.
The life of a footballer is not jam packed with a raft of training sessions and competitive matches.
In fact, their schedules are fairly laid back when you compare them against more conventional office job roles.
They spend a couple of hours in the morning working on things like cardiovascular fitness and ball work, and many of them have a lot of free time in the afternoons to spend as they please.
For a player that just transferred from abroad, the abundance of leisure time affords them the perfect opportunity to further their integration within the team and the community at large by taking a language course.
A great example is former Arsenal and Chelsea goalkeeper Petr Cech, who recalls taking an intensive course for French when he joined Rennes early on in his career.
He took lessons after training sessions for a period of three to four weeks, along with continued weekly lessons for two to three months afterwards.
So, you can picture a scenario where the former Czech Republic international goalkeeper would be put through his paces with routine assessments on his grammar, vocabulary and punctuation.
As an aside, I stumbled upon a company that specialises in these educational courses called Language Studies International.
As part of their own curriculum, they provide learners with text books and roleplay exercises which involve the use of magazines and newspapers to really make language lessons practical and more holistic in nature.
You would imagine footballers undergo a very similar sort of program when it comes to their mastery of a new language.
2. Player mentoring
An often under recognized or under appreciated factor in an athlete's language development is the informal interaction they encounter through spending time with colleagues in social settings.
I often think back to the trio of Carlos Tevez, Patrice Evra and Ji-Sung Park at Manchester United in their playing days.
These three guys were the best of friends but they were all from different countries – France, South Korea and Argentina – that all spoke completely different languages.
So how was it that they were able to form such a tight bond between each other?
Take a look at this footage below for example…
At some point in the video, Evra is asked how they communicate and he says that because Park understands Spanish, he is able to talk with Tevez without issue.
In an informal sense, Park and Evra served as good mentors for Carlos Tevez as experienced members of the playing squad, with the former also able to act as a sort of language translator for the non-Spanish speaking contingent whenever the Argentinian had a message that he wished to convey to colleagues.
Additionally, this same sort of mentorship has taken place at Arsenal.
Former Swiss international defender Phillipe Senderos is said to have contributed greatly to Fabregas' developed multilingualism as when the Spanish teenager moved to England he didn't know a single word of English.
Owing to his ability to speak all of English, German, French, Spanish and Italian, Senderos was a mentor and mediator for new players that arrived at the club, with Fabregas becoming a prime benefactor as he eventually became the club's second youngest ever captain at 21 years old.
3. Duolingo
Lastly, technology has taken major leaps in the past decade.
We're now at the point where mobile applications have significantly transformed our livelihoods and account for a significant part of our day to day activities.
For example, if you wanted to do some quick shopping for football socks or astro turf boots, all you have to do is open up the Amazon mobile app on your phone or check out Sports Direct on your mobile web browser.
The shopping is done at the touch of a button, with card payment processing integrated into our devices.
Likewise, learning a new language has never been simpler.
With the Duolingo mobile application, you can study Spanish, French, English, German, Italian and a whole host of other languages for free.
Learning can take place even when you're on the move, and their use of gamification features like reward systems and immediate grading makes it so easy to track your progress and assess your growth.
Duolingo is a great way for footballers to supplement their learning as they can use the interactive practice exercises to complement their studies at home or even when they're commuting to training.
Conclusion
So, in summary, how do footballers learn languages?
Through a mixture of intensive language courses that usually take place after training sessions, along with specific player mentoring and communication in informal social settings.
Over time, players that barely speak a word of English at the time of joining are able to gain a standard level of language competency that even allows them to handle the occasional media responsibilities – like post-match press conferences – that come with representing a football club.
If you enjoy the content that I create and would like to buy me a coffee, then I'd really appreciate it!
Any money that I earn through this donation will be re-invested into more content for this website.
Additionally, by sending in a donation you'll also receive a copy of my recently released 190+ page eBook on Soccer Ball Care, as well as be subscribed to our mailing list where you'll be regularly informed on the latest developments concerning the Soccer Whizz blog.
Latest posts by Samuel Waihenya
(see all)