Paris Saint Germain has risen from the depths of soccer mediocrity to become one of the soccer's biggest powerhouses when it comes to matters of on-pitch performance.
Their quick ascendency graduated to full on dominance in France's Ligue 1, as they've managed to clinch eight of their 10 league titles in the last decade.
Such levels of domestic success are pretty much unheard of in the sport, because most divisions have competitors who are capable of challenging the favorites for the biggest honors every season.
However, that hasn't been the case with Paris Saint Germain ever since they started winning Ligue 1 again back in 2012.
There have been a couple of title wins shared out between teams like AS Monaco, Montpellier, Olympique de Marseille and Olympique Lyon within that time frame, but you can't argue that the Parisian side hasn't been the most commanding force.
With that said, today's article topic is going to cover the specific question of why Paris Saint Germain is hated so much.
After all, as an outsider looking in at the sport, it doesn't make a whole lot of sense as to why soccer viewers would have a particular disdain for this team.
So, let's get started with a brief answer summary.
Paris Saint Germain is one of the most hated soccer teams in the world – along with the likes of Chelsea and Manchester City – due to having received massive financial backing from external billionaire investors. The money from these investors helped even out the competition and, in Paris Saint Germain's particular case, helped make them the best team in France's highest tier league.
Now, let's drill down on this a little more.
Why is Paris Saint Germain such a hated soccer team?
Back in June of 2011, Paris Saint Germain was acquired by the Emir of Qatar.
Tamim bin Hamad Al Thani bought the club through Qatar Sports Investments (QSI), and once Colony Capital (an American company that was the remaining investor) sold its remaining stake in the club the following year, the French side became fully owned by the state of Qatar itself.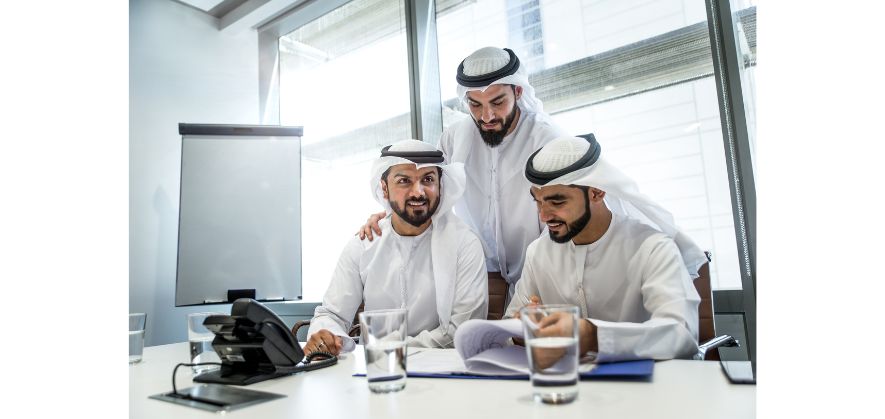 However, it certainly wasn't the first move of its kind.
In England, Manchester City were bought by Sheikh Mansour who is one of Abu Dhabi's most powerful business men.
Anyways, back to the point.
Paris Saint Germain's sporting potential was transformed right from the moment that ownership changed hands.
They had huge financial power to make big moves in the transfer market, which can be seen from some of the signings the club have made over the years.
Just take a look at the caliber of players on this list and the respective fees paid to bring them to Paris:
Now you can see why fans of other teams feel aggrieved?
Paris Saint Germain have simply been able to buy their way to success, skipping the pathway of hard work on the pitch and the training ground that almost all other teams have to endure in order to taste significant victory in the game.
Because Paris Saint Germain almost always win their league matches, fans of other teams look at Paris Saint Germain with a lot of resentment.
This is because they know that without the financial backing they received from Qatar, the club wouldn't be anywhere near as successful as it is today when it comes to major sporting honors.
This outlook has also been shared by one of the sport's top coaches – Andres Villas Boas – who during his stint at Olympique de Marseille, bemoaned Paris Saint Germain's superiority over the rest of the teams in the French League right before a derby encounter.
Here's exactly what he had to say:
"Now, we're going to have a completely different game against a team that, for me, is not part of this Championship because of the investments they've made over the years. We're going to try to play the game for the game's sake, but it's a game that doesn't mean much to me. PSG-Marseille, or Marseille-PSG, for me, this is an opportunity to try to do something. We obviously dream of winning, but it's a team from another league."

Source – PSG Talk
If you see an opposition coach throwing in the towel like this before a soccer ball has even been kicked, then just know that he/she has a very valid point.
Is Paris Saint Germain particularly well hated in France?
The answer to this question is definitely a resounding yes!
Paris Saint Germain is hated in France, with every other team in the division typically rooting for whoever is playing against the Parisian giants over the weekend.
A win against Paris Saint Germain is often seen as a collective win for the French league itself; such is the level of ill feeling that other clubs have towards them.
Check out the video clip below, which provides a good summary of why this is the case:
Conclusion
As you can see, Paris Saint Germain draw a lot of haters from different parts of the world.
The clubs meteoric rise to success – achieved through a massive infusion of cash reserves – has caused a lot of people to be upset with how the club operates.
Winning the domestic league season after season only exacerbates that feeling of resentment, as many believe the club only has players representing them for the money on offer as opposed to being passionate about the organization they work for.
If you've enjoyed reading this article, then have a look at one of our other articles on Paris Saint Germain as we cover the topic of why they regularly play their matches at night.
If you enjoy the content that I create and would like to buy me a coffee, then I'd really appreciate it!
Any money that I earn through this donation will be re-invested into more content for this website.
Additionally, by sending in a donation you'll also receive a copy of my recently released 190+ page eBook on Soccer Ball Care, as well as be subscribed to our mailing list where you'll be regularly informed on the latest developments concerning the Soccer Whizz blog.
Latest posts by Samuel Waihenya
(see all)