Soccer is the world's best sport for very good reason.
The events that unfold on the pitch thrill spectators present at the stadium as well as those at home.
Even when a match is yet to kick off, there are certain scenarios and routines that are able to grab the attention of watching fans.
One of these actions is when professional soccer players walk onto the pitch with a young child holding their hand.
If you've seen any sort of game coverage then you'll have no doubt come across this moment where a young fan is afforded the opportunity to step onto the field of play with a seasoned athlete.
But why does this happen, you ask?
Well, there are a number of reasons.
Here's the quick rundown…
Soccer players walk out with a child onto the pitch to motivate and inspire the young talent who wish to go professional in the future. More so, this initiative helps promote children's rights campaigns and makes the club's involved a pretty penny, as parents pay for their children to be part of the matchday escort program.
Anyway, let's dig a little deeper into this topic.
Reasons why player escorts exist in soccer
There are four major reasons why professional soccer players are accompanied by match day mascots when they make their way on to the field.
We shall now cover each point in turn.
1. Soccer clubs making money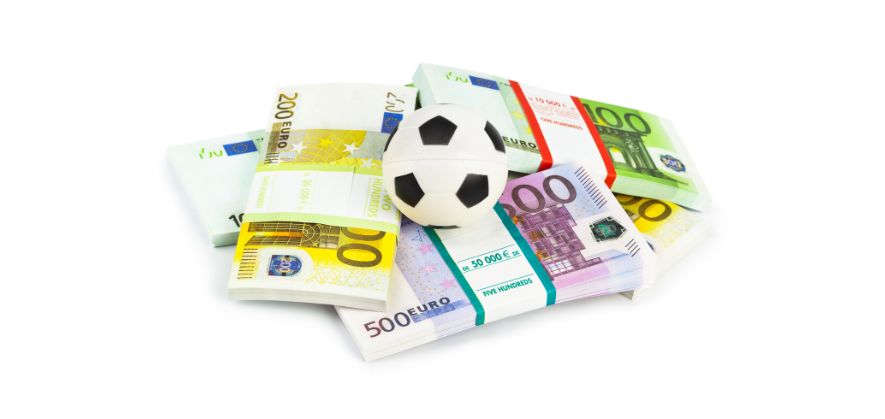 At the end of the day, the state of a club's finances can make or break the establishment.
Soccer teams have to profit in various ways in order to keep the organization afloat.
Just think about a situation where a club isn't able to pay wages for its players and staff!
That would be a chaotic scenario which likely wouldn't end well for the parties involved.
So, clubs develop match day mascot programs where parents can pay to have their children walk out with the professionals on game day.
Signing up to be a mascot is actually pretty expensive, especially when it involves teams in the English Premier League.
For example, back in 2020 it was reported that teams in England were charging as much as £700 for children to enjoy this unique matchday experience.
In fact, here's an up to date list of the pricing for being a player escort for some teams within this division:
| Club | Cost (£) | Age Range (Years) | Details |
| --- | --- | --- | --- |
| Everton | 718 | 5-13 | Includes full kit and 2 tickets, plus 1 free junior game |
| West Ham United | 700 | 6-12 | Includes 2 tickets but no kit |
| Leicester City | 600 | 7-11 | Includes 4 tickets, meal, and full replica kit |
| Leeds United | 255 | 4-10 | Includes kit, 2 tickets, and other premium benefits |
2. Motivating children to fulfill their dreams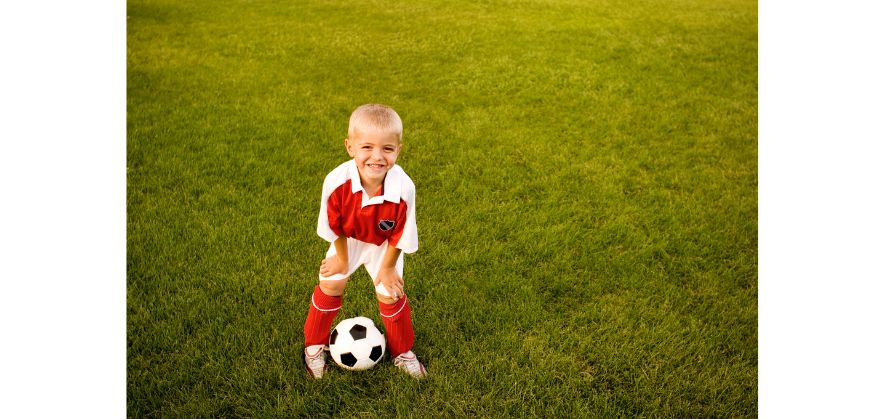 Young players look up to the professionals for inspiration, and having them walk out on to the pitch with their role models serves as a motivational boost that can help them fulfill their lifelong dreams.
Imagine for a second that you are an ardent Lionel Messi supporter.
And by a string of luck and good fortune, you happen to be handed the chance to walk out onto the Spotify Camp Nou grass with him in his farewell match before he hangs up his boots.
Wouldn't' you be ecstatic?
Having such an experience will probably push you to train harder and focus more on the aspects of your game that are left wanting (i.e. lacking in proficiency)
One great example is the former Everton and Manchester United forward Wayne Rooney.
Back when he was little, Rooney was able to walk out onto the pitch with Everton players before a derby game against Liverpool in 1996.
If you fast forward to the present day, Wayne Rooney is widely regarded as a legend for club and country, being the highest ever goal scorer for the England national team (53 goals) as well as the most capped outfield player (119 appearances).
You could easily attribute his accomplishments to him being afforded the opportunity to experience and up close and personal view of professional soccer from a tender age.
3. Good publicity through a child driven campaign
There are also instances when kids walk out onto the pitch with players for the purpose of promoting a particular charity campaign that focuses on the welfare of children.
For example, UNICEF had their "Say Yes for Children" campaign which sought to rally people behind 10 principles that – if implemented effectively – would improve and protect the lives of young kids.
In the 2002 FIFA World Cup, a lot of children had the chance to walk out onto the pitch wearing pieces of clothing that shed light on this project.
4. Fostering a sense of community
Finally, soccer teams like to push the idea that the sport is a family friendly game that is age inclusive.
This is because back in the past, soccer had developed a reputation for having lots of hooliganism and outbreaks of violence where fans would suffer harm.
Such an environment wasn't widely considered as safe for children to be in, so one of the reasons why player escorts are so commonplace these days is to shift the historical narrative.
You will see teams inviting children from their local community base to get involved as mascots and this helps to develop a connection between the children and their local team.
When was the first instance of soccer players walking onto the field with kids?
The earliest case of player escorts being used in competitive games goes back a couple of decades.
Manchester United faced Newcastle United in the 1999 FA Cup Final and during the pre-game walk outs, two boys representing each side walked on to the field of play.
Here's a video of that happening:
You can see the referee giving one of the children a pat on the back, possibly as encouragement in case he was nervous about stepping onto the pitch in front of thousands of fans.
Is it only children who can be player escorts?
Interestingly enough, it's not always the case that children are picked to be player escorts for matches.
Sometimes, clubs engage with the older generation of soccer fans when it comes to walking out with professionals onto the field.
Here's a good example:
Back in 2015, Ajax Amsterdam marked Mother's Day by allowing each starting player's mom to escort them on to the field before kickoff.
It clearly motivated the players as they went on to win the fixture by three goals to nil!
Conversely, another team called Preston North End called upon 108-year-old Bernard Jones to be a player escort for a particular fixture.
The elderly man was afforded a full stadium tour and a pitch walk out as a reward for his long-time support of the club.
How do kids get picked to walk out with soccer players?
The process for becoming a player escort can be quite detailed, and it does vary from team to team.
Here's a link to a related guide where we talked at length about how to become a match day mascot.
You should check it out when you've got some time to spare.
Alternatively, you can have a read through similar posts on our blog, such as:
If you enjoy the content that I create and would like to buy me a coffee, then I'd really appreciate it!
Any money that I earn through this donation will be re-invested into more content for this website.
Additionally, by sending in a donation you'll also receive a copy of my recently released 190+ page eBook on Soccer Ball Care, as well as be subscribed to our mailing list where you'll be regularly informed on the latest developments concerning the Soccer Whizz blog.
Latest posts by Samuel Waihenya
(see all)