Football is a multi-million-pound industry that has grown exponentially over the last couple of decades.
The sporting landscape within the game has changed from being purely competitive and results oriented to one that gradually incorporated business advertising and more specifically, shirt sponsorship.
Soccer teams primarily allocate their jersey real estate to sponsors in exchange for money. With matches in the biggest leagues televised all across the world, the sponsor's brand is placed in front of a massive global audience who may potentially purchase their products or services.
Clubs realise the inherent value of business collaboration through sponsorships and use them as a way of generating more income, which can be subsequently utilised to finance worthwhile projects and remain competitive from a footballing perspective.
It's all about making money, as I explained recently on the topic of why clubs have third kits.
So, you can see how sponsorships are quite a lucrative opportunity for clubs.
But what's really in it for the companies themselves?
Well, read on to find out.
Why do companies sponsor teams?
The brand exposure that businesses gain from simply having their logos embroidered on a football jersey is massive.
Being able to put a company name in front of a cumulative television audience of 4.7 billion Premier League viewers and across 212 territories worldwide is quite impactful when it comes to return on investment.
Sponsorship is seen by businesses as a cost effective way of putting their name in front of consumers and solidifying awareness, as consumers are very likely to associate the brands that advertise on the football shirts of the biggest clubs in a positive manner.
Additionally, companies use sponsorships to improve customer relations, as these deals depict them as widely recognisable global entities who can be trusted to conduct business with.
Reasons why clubs have sponsor logos on their jerseys
On the flip side, professional football clubs look to acquire sponsorships for a few different reasons.
I'll now talk about each one in turn.
1. Income generation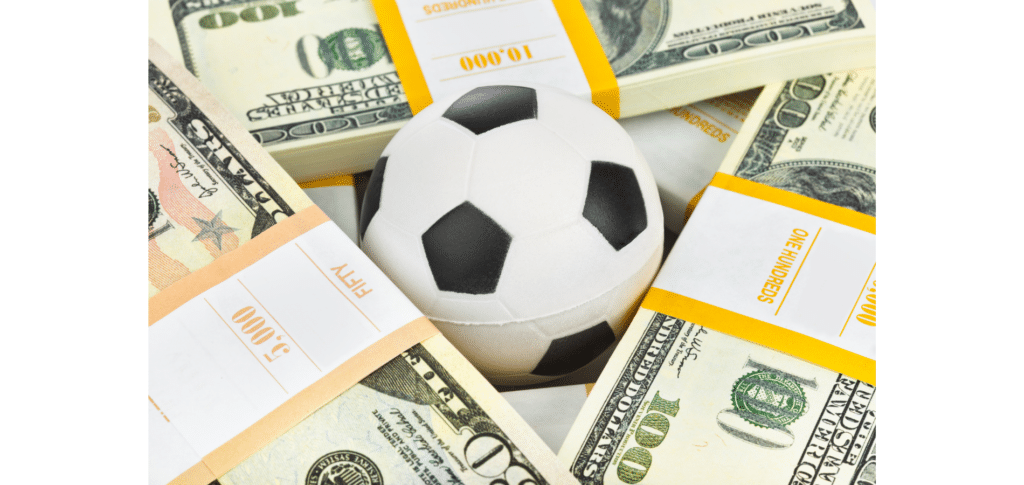 Football clubs receive millions of pounds from corporations looking to have their names and logos printed front and centre on the kits that are worn by professional players.
Shirt sponsors no doubt play an important role in contributing to the overall revenue that a club generates over a fiscal year.
This is best exemplified by the 12.8% chunk of total revenue that shirt deals delivered for Manchester United in the year 2020.
According to Statista, the club's overall revenue for 2020 stood at 629.61 million dollars – which is approximately 457.45 sterling pounds at the time of writing. Meanwhile, their sponsorship agreement with Chevrolet nets them a sum of 58.6 million pounds every year on average.
However, this large percentage is likely to stem from the fact that matchday revenues for clubs around the world declined sharply as a result of the empty stadiums brought about by the coronavirus pandemic.
But nonetheless, clubs do very well to receive such huge amounts of money from shirt deals.
The fact that Premier League viewership figures have continued to grow over the past two decades has played a huge part in ensuring that businesses garner lots of attention from potential customers.
Businesses are willing to pay more money to these clubs in the form of shirt sponsorships if it will ensure their brand is put out in front of an even greater number of eyeballs.
2. Positive brand association
Clubs look to make the most of brand association in virtually the same way that a business would look to benefit as a result being affiliated with a popular football team.
A great example is Liverpool's shirt sponsorship deal with beer manufacturer Carlsberg, which lasted from 1992 to 2010.
It's a pretty well-known fact that drinking culture is a very large part of life in the United Kingdom as a football fan.
Whether it's watching a game at the pub with your mates, or spending the weekend firmly rooted to the sitting room sofa, a bottle, cup or glass of alcohol is likely to be in hand the vast majority of the time.
Even players themselves can attest to the influence that the drink has had on their careers within their football autobiographies.
So, if you were to picture a beer drinking fan who had never realised that Carlsberg sponsored Liverpool, their initial reaction upon recognising the affiliation is likely to be one of familiarity.
They would immediately notice the brand upon gazing at the red jersey, which is great for Liverpool as they would become known as a club that supports and endorses local fan culture in the United Kingdom as a whole.
They would even be likely to acquire more fans across the world due to the sheer popularity of the drink in other countries.
3. Infrastructural improvements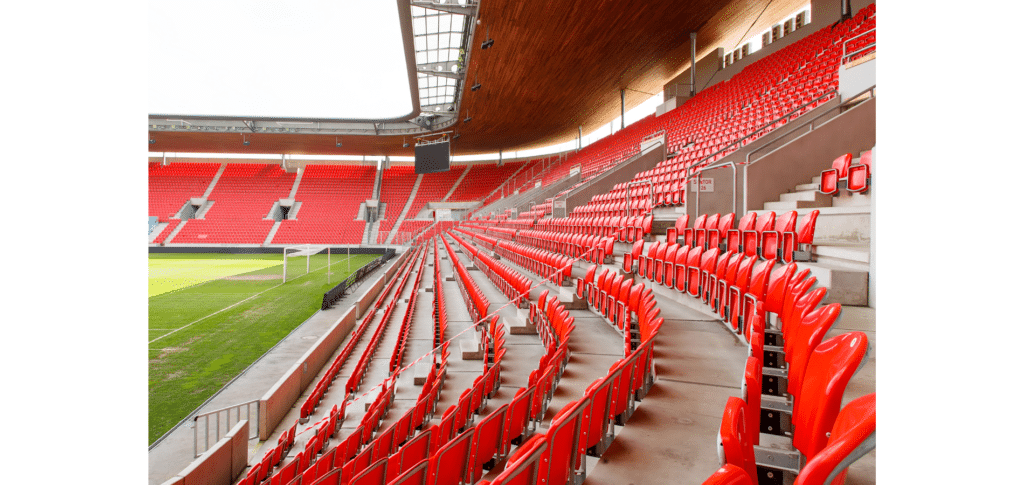 Running a football club is no easy feat from a financial standpoint.
As an owner, you're not just expected to oversee the team's success only on the pitch.
Besides the more obvious outgoings like staff and player wages that need to be taken care of, there are other things like maintaining and upgrading club facilities such as the stadium, academy and training centres, not to mention broadening global appeal.
So, a sponsorship is a good way for clubs to hit two or even three birds with one stone, as the income they receive from these companies can be used to facilitate all sorts of infrastructural improvements.
Let's take a pretty recent example to illustrate this.
Research into shirt sponsorships that was conducted by football finance experts Nick Harris and Alex Miller revealed that Premier League side Liverpool reportedly made 40 million pounds in the 2019 -2020 season through their collaborative deal with Standard Chartered bank.
You can imagine that some of that money would likely have been earmarked as a contribution towards their Anfield stadium expansion, which would add an additional 7000 seats and bring the overall capacity of the ground to more than 61,000.
Why don't national teams have sponsors?
The answer to this question is in fact pretty simple.
World football's governing body – FIFA – created the rule that prohibits sponsorship of national sides.
They do this primarily to maintain the exclusivity of their own official sponsors who will have paid them large sums of money to feature on things like advertising hoardings within stadium grounds.
If you think about it, FIFA wouldn't want shirt sponsors competing against their own set of sponsors at prestigious sporting events like the World Cup.
Picture Brazil competing in the World Cup final with Neymar scoring the winning goal.
A lot of fans who watch that iconic moment are more likely to remember the name of the brand on the Brazilian's jersey as opposed to the less prominent corporation featuring on a banner advertisement situated on the opposite corner of the field.
Another reason why national teams don't have sponsors is due to the fact that a lot of smaller nations fund their own national teams through a "Ministry of Sport".
As these entities are essentially government run agencies, they are not allowed to be sponsored.
Here's a great video which also looks at the topic in sufficient detail:
Final thoughts
So, to sum things up, why do soccer teams have sponsors on their jerseys?
Well, the main reason is certainly a monetary one.
It's an exchange between businesses that want to promote awareness of their brand and enhance their corporate image by putting their name or logo in front of a worldwide audience, and clubs who seek financial compensation for providing these businesses with lots of exposure.
More so, using the income they receive from kit deals, clubs can upgrade their facilities and look to invest the money in talented players and staff who are likely to strengthen their sporting competitiveness.
Should you wish to read about topics similar to this, then check out our posts on:
If you enjoy the content that I create and would like to buy me a coffee, then I'd really appreciate it!
Any money that I earn through this donation will be re-invested into more content for this website.
Additionally, by sending in a donation you'll also receive a copy of my recently released 190+ page eBook on Soccer Ball Care, as well as be subscribed to our mailing list where you'll be regularly informed on the latest developments concerning the Soccer Whizz blog.
Latest posts by Samuel Waihenya
(see all)