Your average American soccer fan will know a lot about the sporting exploits of Christian Pulisic.
After all, Pulisic is one of America's most talented soccer players representing one of the biggest clubs in the world.
There's a massive sense of pride seeing one of your own countrymen perform exceptionally on the world stage, and Pulisic is one of those many Americans that many citizens rally behind.
However, the topic of today's article isn't centered on the famous soccer player.
Instead, it's going to look at the subject of Christian Pulisic's sister.
So, without further ado, let's dig deeper into the identity of his sibling.
Christian Pulisic has one sister called Devyn Pulisic. Devyn is of American nationality and white ethnicity just like her brother Christian.
Read on to get the full picture about the only girl in the Christian Pulisic family.
How old is Christian Pulisic's sister?
Lots of information about Devyn Pulisic is widely available online, primarily owing to the fact that her brother is such an influential figure in the public domain.
Christian Pulisic's status as a professional soccer player draws attention to other members of his family, which is why we've been able to gather a lot of insight into Devyn.
Anyway…
Christian Pulisic's sister is 26 years of age, having been born in the state of Pennsylvania on the 10th of April 1996.
She's just a little bit older than her soccer-playing brother, who is currently 24 years of age with a birth year of 1998.
Devyn is the daughter of Mark Pulisic and Kelley Pulisic.
Her father used to be an indoor soccer player and coach, so you can see the influence that her Dad's career in the sport had on her younger brother Christian, who made it as a professional himself.
Additionally, Devyn's mother Kelley is a teacher.
Whether she actively teaches at present is not known.
What does Christian Pulisic's sister do for a living?
Devyn Pulisic isn't a professional athlete like her brother, but she's definitely contributing a lot of good to society through her career as a business woman.
You see, Christian Pulisic's sister is the owner of an equine facility called Tranquility Stables.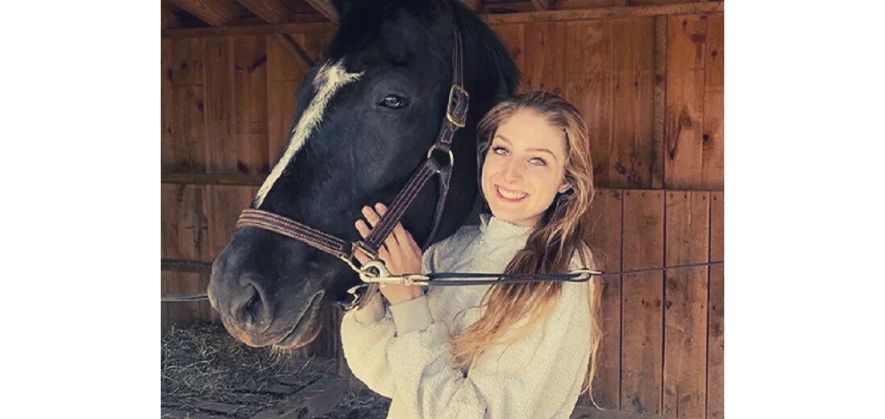 The company offers a range of services pertaining to these animals, such as:
Horse riding training;
Clinics and lessons on horse care; and
Horse boarding
The company is said to have been founded in 2019, and through its stable growth in revenue and profits Devyn has been able to amass an estimated personal net worth figure of 800 thousand dollars.
Ultimately, her venture into business can be seen as very impressive, especially because she doesn't have to rely on the financial wealth of her younger brother who is paid handsomely to play professional soccer.
Is Christian Pulisic's sister married?
Devyn Pulisic has not yet tied the knot through marriage.
However, it is clear that she's engaged in a romantic relationship with her boyfriend called Ben.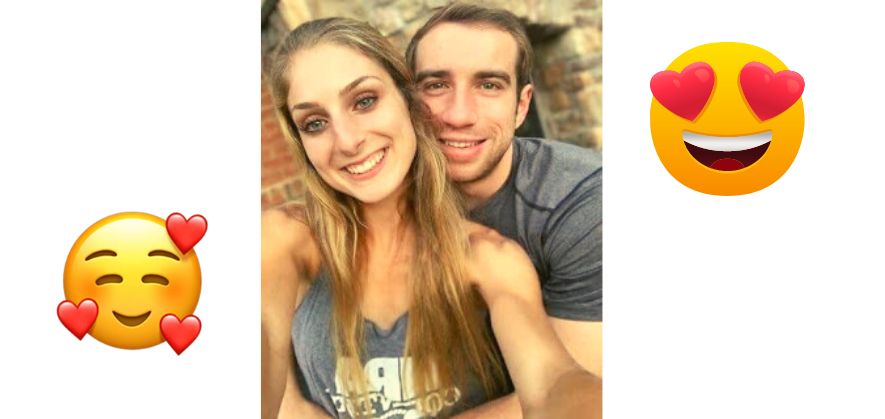 Ben and Devyn have been together for over 5 years as per reports from various media sources, and the two appear to have a very transparent dating life due to the fact that they share a lot of their couple pictures on social media platforms.
Which social media platforms does Devyn Pulisic use?
Speaking of social media, Devyn is very active on Instagram.
Her handle is @deedee_pulisic and on her page you can see that she posts a lot of photos and videos showcasing events going on in her personal life.
She also uses the platform to advertise the services that her horse business offers, so you'll see some snapshots of her riding horses or her caring for them within their stables.
Devyn also has a Facebook account where she keeps in contact with family and friends and also posts the occasional picture.
Does Devyn Pulisic have children?
Devyn Pulisic does in fact have a child!
From her Instagram page, you can see that she recently gave birth to a baby girl on the 23rd of August 2022.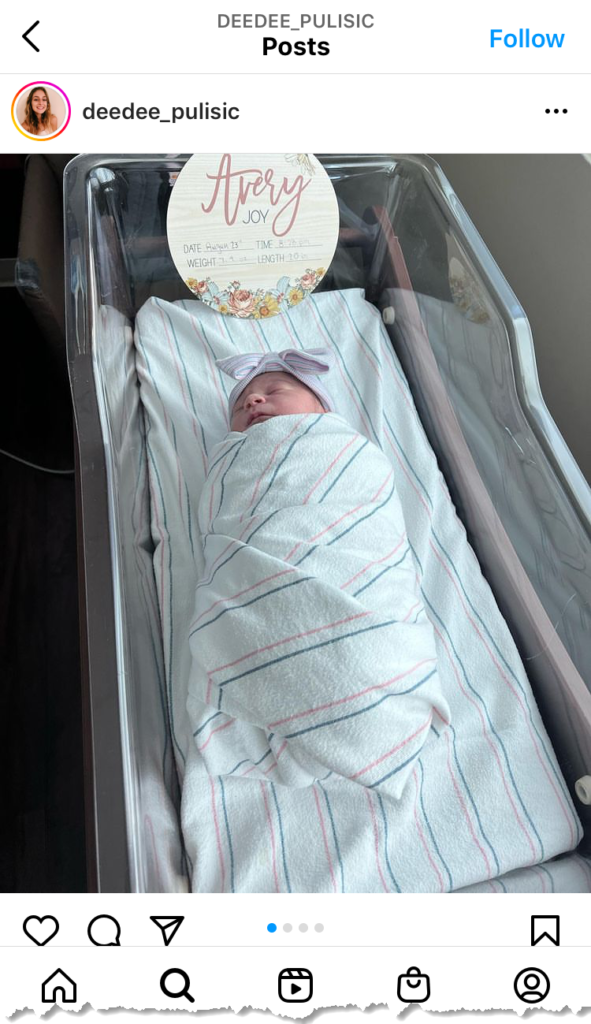 She named her child Avery Joy Sawyer and is very happy to be a mother.
What is Devyn's relationship with her brother like?
It's quite obvious that Devyn and Christian Pulisic share a strong bond as siblings.
She is very supportive of her brother's professional career as a soccer player and can often be seen cheering him on from the stands when he plays.
From time to time, Devyn also teaches her brother about the ins and outs of horse riding, which the latter surely appreciates.
The two are also frequently spotted hanging out with one another during holidays as well as their birthdays, as these are periods in the season where Christian Pulisic is off duty and can be available to spend time with members of his family.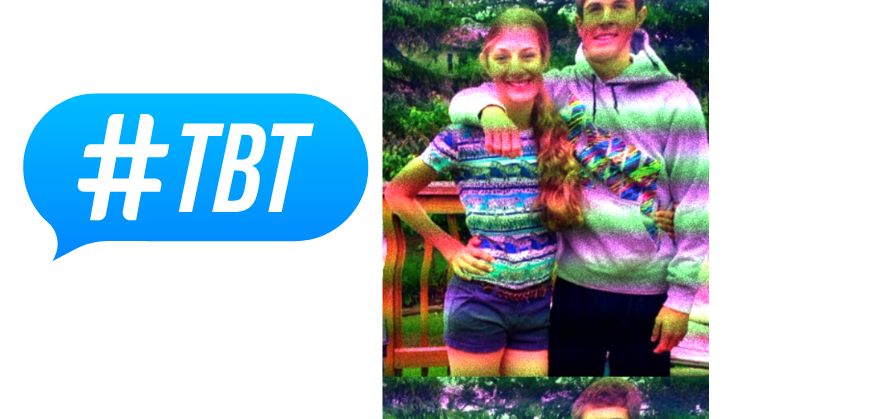 Overall, Christian Pulisic's family are happy to see him excel as a soccer player.
Here's some video footage which shows exactly this:
Christian's parents came to celebrate his success when Chelsea won the UEFA champions League trophy back in 2021.
Closing thoughts
That brings us to the end of this informative article on Christian Pulisic's sister.
Hopefully, it's given you a well-rounded view of her personal life as well as her relations with her brother who is well known as a soccer player throughout the world.
For more content on Christian Pulisic, you should check out our blog posts on:
If Christian Pulisic has tattoos on his body; and
If you enjoy the content that I create and would like to buy me a coffee, then I'd really appreciate it!
Any money that I earn through this donation will be re-invested into more content for this website.
Additionally, by sending in a donation you'll also receive a copy of my recently released 190+ page eBook on Soccer Ball Care, as well as be subscribed to our mailing list where you'll be regularly informed on the latest developments concerning the Soccer Whizz blog.
Latest posts by Samuel Waihenya
(see all)