Jose Mourinho is one of the living legends of professional soccer management.
Throughout his career, the so-called "Special One" has won the biggest trophies with multiple teams in Europe, such as the UEFA Champions League on two separate occasions, the UEFA Europa League, as well as domestic league titles in Spain, England and Italy.
Players of the clubs that he has coached can actually attest to the fact that his charismatic personality is infectious, as over the years he's consistently demonstrated his ability to spur different teams to success on the soccer pitch.
Outside of the beautiful game, Mourinho is also a family man.
He values the connection he has with his children, and he can be proud to have set a great example for them on how to succeed in life through his work as a manager over the last decade.
The Portuguese coach is blessed to have a daughter, and this article will now delve deeper into the identity of Mourinho's first born child.
So, let's get started.
Who is Jose Mourinho's daughter?
Jose Mourinho's daughter is called Matilde Mourinho.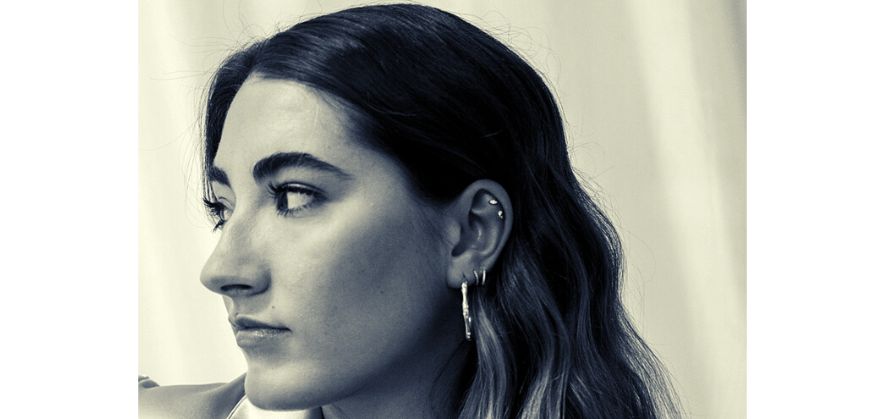 Matilde is the oldest of the two children in the Mourinho family, as she was born in 1996 which puts her at 26 years of age.
She does bear a striking resemblance to her mother – Matilde Faria – judging from her facial appearance in the picture above.
Matilde also has a younger brother called Jose Mario Mourinho Jr., who is just 22 years old having been born in the year 2000.
One thing that's nice to see is that she has a very close relationship with her famous father, as she enjoys posting pictures of herself and Mourinho on various social media platforms.
What does Matilde Mourinho do for a living?
First of all, Matilde is a well-educated woman.
She studied at the London College of Fashion before pursuing a Master of Arts in Entrepreneurship: Fashion and Creative Industries at Conde Nast College of Fashion and Design.
That education has been a great springboard for her when it comes to the subject of business, as Matilde is the proud owner of her own jewelry brand.
Matilde founded Matilde Jewellery due to her personal attachment with shiny pieces of bling.
She says that every time she wears a certain piece of jewelry, it reminds her of a specific memory be it a person, a place or a time in her life.
The brand was created for women and Matilde couldn't turn a blind eye to the environmental and social injustices that the mining industry has and continues to cause.
So, she set up her own business to create an environmentally and socially sustainable alternative for people interested in purchasing jewelry, all whilst maintaining product quality and without compromising on the innovativeness of design.
For example, her jewelry brand has strict packaging procedures that emphasize on things like:
Biodegradability;
Local fabrication;
Wood certification; and
Reusability
Matilde's business also commits to planting a single tree for every postage box that gets shipped off to a customer, as they work with the One Tree Planted non-profit organization that's focused on global reforestation.
But what's perhaps most notable about her company is that it uses lab grown diamonds because these have the least environmental impact.
Here's her own personal account of how she came to learn of this:
"We walked into a shop where a jewellery brand was doing a pop-up. The founder came up and said: 'Did you know all our jewellery uses lab-grown diamonds?' I was like, 'What?' I was intrigued. My mum was born in Angola, which is where a lot of the horrible impact from blood diamonds took place. She was always vocal about it. She thought it was amazing that lab-grown diamonds existed."

Source – The Sun
Matilde's been able to open up her own physical store that's based in London's Soho area, which is one of the cultural hearts of the famous capital.
Her jewelry is quite expensive as well, with pieces being sold for as much as £1,850.
Does Jose Mourinho's daughter have children?
Matilde does not have any children currently, which means Jose Mourinho is yet to become a grandfather!
The 26-year-old appears to be fully focused on growing her budding jewelry business.
However, Matilde does appear to be dating a man called Danny Graham, as the pair were spotted a couple of years back on a romantic holiday break in Matilda's home town city of Setubal.
Does Matilde watch soccer like her father?
The odds of Matilde having an interest in soccer are slim to none.
She appears to like travelling and exploring different cities as opposed to making trips to soccer stadiums with her father.
Matilde's career in fashion is also another indicator that she may only have as much as a passing interest in the sport, perhaps when her father wants her to accompany him to an upcoming match.
Closing thoughts
That brings us to the end of this article which covered the topic of Jose Mourinho's daughter.
You can see that the Portuguese coach has raised his child to be a responsible and contributing member of today's society, especially in how she manages her own jewelry business.
If you've enjoyed this informative read, then you'll also probably like some of our other related content which covers topics to do with Jose Mourinho.
Have a look through the following articles:
If you enjoy the content that I create and would like to buy me a coffee, then I'd really appreciate it!
Any money that I earn through this donation will be re-invested into more content for this website.
Additionally, by sending in a donation you'll also receive a copy of my recently released 190+ page eBook on Soccer Ball Care, as well as be subscribed to our mailing list where you'll be regularly informed on the latest developments concerning the Soccer Whizz blog.
Latest posts by Samuel Waihenya
(see all)