Professional soccer is a sport where the stakes are high.
It's a results driven game where the difference between winning and losing can have a big impact on the financial health of a club.
Players themselves do tend to feel the pressure at times, as they're the athletes being relied upon to drive success for the teams that they represent.
With a passionate fanbase also rallying behind the team, players can sometimes feel the weight of expectation because they don't want to let their loyal supporters down.
Sometimes, you'll even see soccer players crying on the pitch.
These guys are human beings after all, right?
Well, this article has been written to dig deeper into why soccer players occasionally shed a tear or two, as it's a phenomenon that those fairly new to the game don't usually understand.
Therefore, let's begin with a brief answer summary to the question that the article title asks.
Soccer players cry for a number different reasons, with career-threatening injuries being one of the most common causes. The prospect of having to retire early due to severe injury is a scary thought that brings negative emotion along with it. Conversely, winning a prestigious trophy can bring tears of joy for a soccer player due to an overwhelming feeling of success.
It can seem strange when you witness a professional soccer player crying, but it's also important to remember that they are human beings just like us.
Reasons why soccer players tend to cry a lot
Now, let's further explore some of the factors that make these guys cry from time to time.
First up, we have…
1. Career-threatening injuries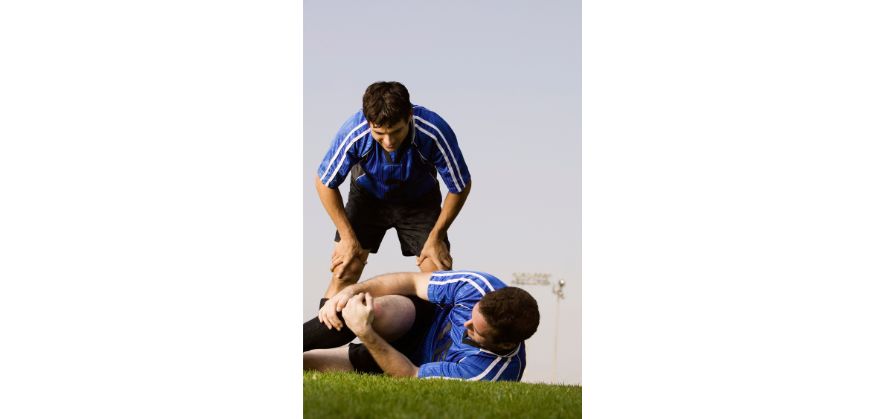 Injuries are every soccer player's nightmare.
Athletes in this profession love to be able to compete, and when damage to their body prevents them from doing so or seriously threatens their ability to play in the future, then they are bound to be frustrated.
That anger and disappointment sometimes manifests itself in the form of tears, because an affected player is likely to have a good sense of the injury's severity.
One example of a really serious injury happened when Everton's Andre Gomes dislocated his right ankle following a challenge from Tottenham Hotspur's Son Heung-min in an English Premier League game.
Check out the video below which summarizes the events of that particular day:
Andre Gomes was left in tears as the thought of not being able to play for a long time and possibly forever weighed heavily on his mind, in addition to the excruciating pain that he must have been in.
2. Elimination from competition
Sometimes players cry because of a devastating result which knocks them out of a particular competition.
If you make it to a professional level in soccer, then you will likely have an immense drive to succeed by winning competitions that you're involved in.
At this level of the game, players want to make their mark and have their names etched into the history books so that their legacy can live on long after they retire from the sport.
So, when a player isn't able to progress to the next round of a competition or has their team unexpectedly bundled out of a tournament, then their way of grieving this loss is through crying.
Tottenham and South Korea's Son Heung-min is a player who best exemplifies this, as he's had to suffer the pain of losing in the latter stages of competition on many occasions.
You can take Tottenham's narrow defeat to Manchester City in a domestic cup final as a good example.
This result led to the birth of a meme centered around Son crying, which was quite hilarious for fans of opposing London teams like Arsenal and Chelsea.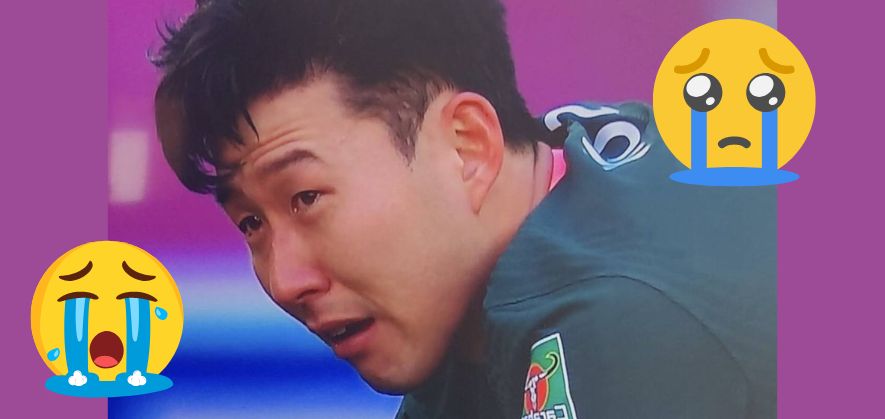 And quite recently, Son was at it again when his team lost to Ghana in the group stage of the 2022 FIFA World Cup in Qatar.
The defeat significantly affected their chances of progressing from the group, and the player was seen crying after the game.
Here's a video which describes this sequence of events:
3. Winning a prestigious trophy
Conversely, being on the winning team can bring a wave of positive emotion that causes players to cry.
When a team is able to overcome the fierce competition in a tournament and stand victorious, it's an impressive achievement which is celebrated for days to come.
Former Barcelona midfielder Andres Iniesta was seen in tears after marking his trophy laden career in Spain with a final Copa Del Rey title before he transferred to China.
The Spaniard could be seen crying on the bench after he was substituted in the closing stages of the match.
For Iniesta, the crying was much more symbolic particularly because it marked the end of his successful career at Barcelona.
And to do it in style by winning the Spanish cup was simply the icing on the cake.
You should have a read of our article on why soccer players celebrate so much as it gives a little bit more insight into this.
4. Overwhelming fan support
Soccer players sometimes cry when fans applaud their on-pitch efforts.
This has happened numerous times in the past.
A great example of this was when Chelsea's former captain John Terry played his last professional game for Chelsea at Stamford Bridge.
He was substituted at the 26-minute mark – the jersey number he wore on his shirt for 17 years at the club.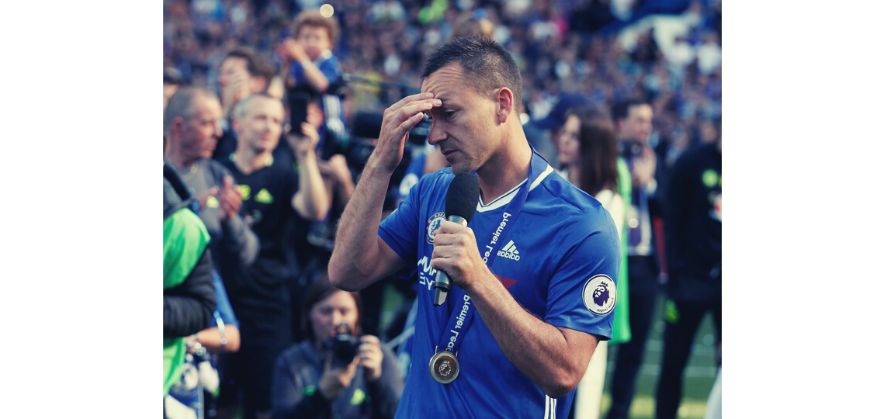 While walking off the pitch he was given a guard of honor by his team mates and a teary-eyed Terry could be seen trudging off the pitch to the sidelines and giving his manager Antonio Conte a long embrace once he arrived at the bench.
Is soccer an emotional sport?
As you can see from the numerous example above, soccer is a game that plays with the heartstrings of both players and fans.
The level of emotion involved in this sport is off the charts, as you can feel the passion involved whether you're in the thick of the action or watching the game from the stands.
We've even published an article on why soccer players are so dramatic, as the intensity of this activity sometimes causes these athletes to react to certain in-game situations in a spirited way.
Emotions can range wildly from feelings of:
Hurt and disappointment when a decisive penalty is missed or a goal-scoring opportunity is squandered; to
Joy and satisfaction when an underdog manages to defeat a domestic giant against the odds
Ultimately, the game brings people to experience different feelings which are usually based on how a match is playing out.
If you enjoy the content that I create and would like to buy me a coffee, then I'd really appreciate it!
Any money that I earn through this donation will be re-invested into more content for this website.
Additionally, by sending in a donation you'll also receive a copy of my recently released 190+ page eBook on Soccer Ball Care, as well as be subscribed to our mailing list where you'll be regularly informed on the latest developments concerning the Soccer Whizz blog.
Latest posts by Samuel Waihenya
(see all)