Generally, when a soccer fan hears the name "Mbappé" these days, they automatically assume that one of soccer's greatest talents has done something amazing on the pitch.
After all, the Frenchman is a highly skilled athlete who's made his way to the pinnacle of the game in only a couple of years.
His name is also associated with some interesting things that take place off of the pitch as well, as the youngster loves to have a good laugh with his team mates during his downtime.
However, this summer has seen the term "Project Mbappé" bandied about around the discussion circles of soccer, and for a good, albeit lighthearted reason.
Project Mbappé is an inside joke shared amongst soccer fans that refers to the continuously floundering sporting project of Kylian Mbappé's club team – Paris Saint Germain. After signing a lucrative contract extension with his current employer, news broke out that the French club had also elevated Mbappé's role beyond pure playing status to having much more oversight and authority over the entire sporting project, which is why the name was born.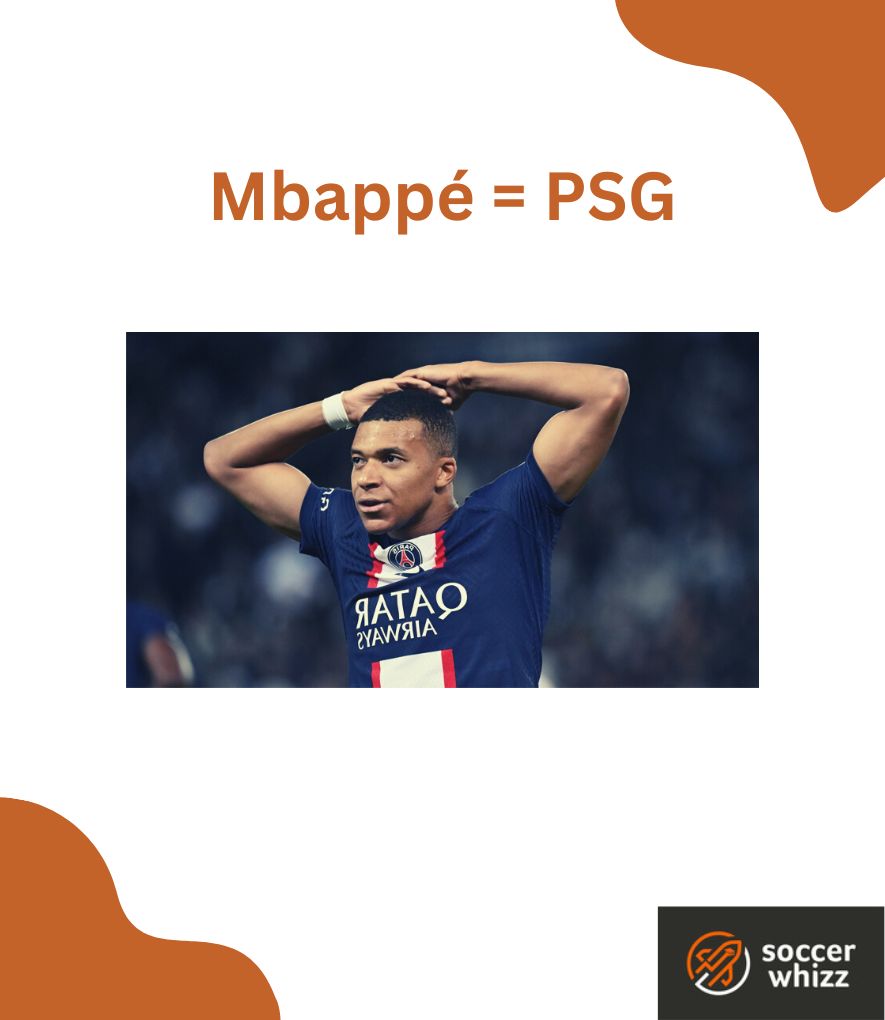 It was meant to mock the "fact" that Paris Saint Germain were the first club to give an arguably undeserving player unprecedented levels of leadership within a soccer organization.
Of course, if you've been following Paris Saint Germain's transfer activity this past summer you will have noted that Mbappé doesn't appear to wield such power.
This is because it's the first time in arguably a long while where France's top club has spent shrewdly in the transfer market.
Paris Saint Germain have acquired players in positions of need this time, as opposed to purely signing people based on their existing reputation and ability to attract money-making sponsorship deals through marketability.
Some of the notable signings they've made – all with modest transfer fees – for the recently commenced 2022/2023 season include:
Read on for more context about the "Project Mbappé" story.
When did the "project Mbappé" meme surface?
Recently, Kylian Mbappé was the speculated to be seeking a move to the Spanish side Real Madrid.
It was a widely anticipated transfer move that would have seen the 2018 FIFA World cup winning Frenchman become the star of an already star-studded team.
But things took a remarkable twist, as Paris Saint Germain put up a strong fight to keep their talented player.
According to this report from The Guardian, Paris Saint Germain rejected a staggering 137 million pound offer from Real Madrid for Kylian Mbappé.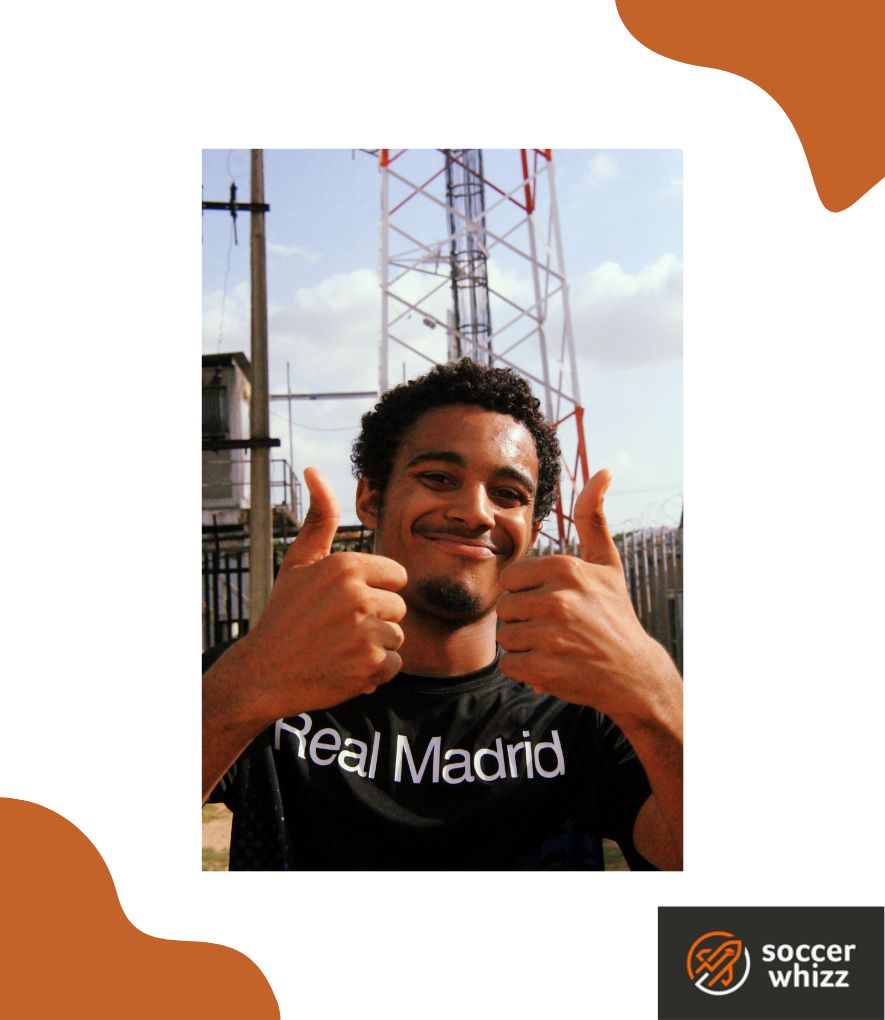 Speaking to RMC Sport, this is what the club's former sporting director Leonardo had to say at the time:
"Yes, we said no verbally to Real. No one is being held back. If someone wants to leave and our conditions are met, we'll see. The offer is considered to be a far cry from what Kylian is worth today. We also owe part of this money to Monaco and we consider that the bid is not sufficient. Kylian wants to leave, it seems clear to me. If Real Madrid makes an offer, it seems clear to me… I am taking a position which I think is clear to everyone. If he wants to leave, we are not going to hold him back, but it will be on our terms."

Source – Sky Sports
And Leonardo also reiterated that Paris Saint Germain wanted to keep him and extend his existing contract.
However, things took a spectacular turn later on as Kylian Mbappé signed a three-year contract extension with Paris Saint Germain worth a reported 250 million euros, which would keep him with the French club until 2025.
This happened on the 25th of May 2022 – almost a year after the protracted transfer saga with Real Madrid.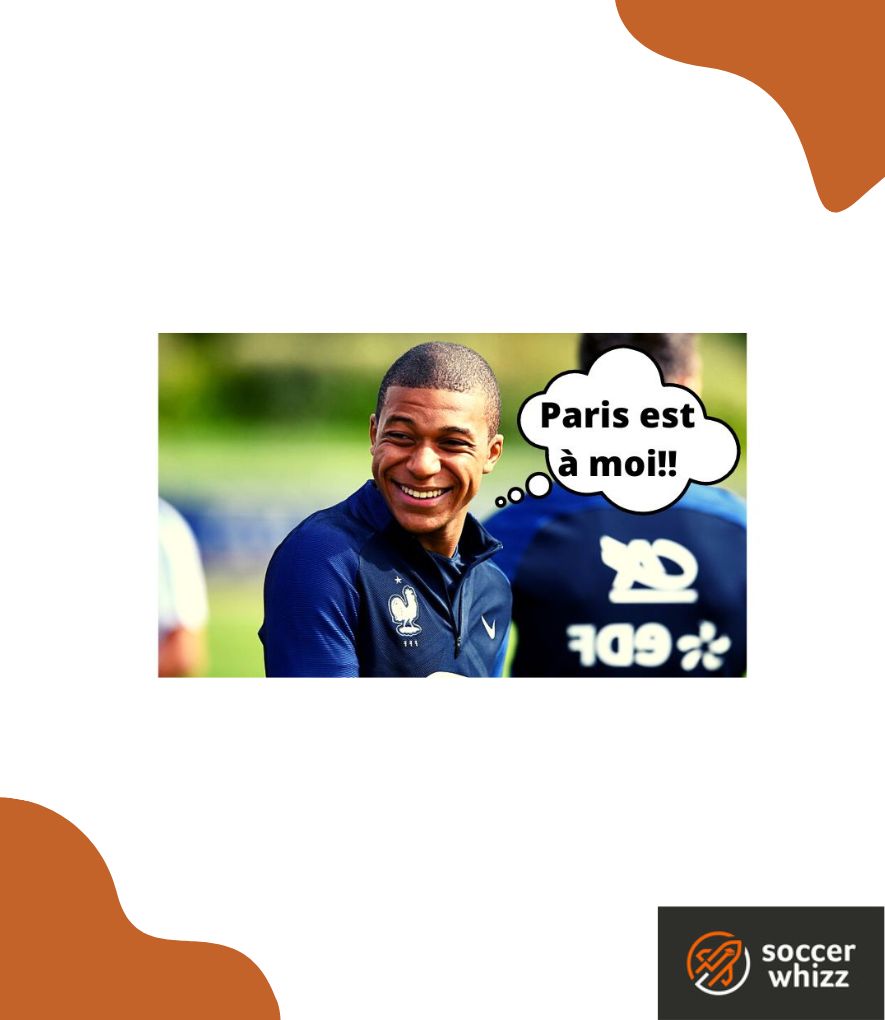 In addition to this piece of breaking news, there were news reports flying around that part of the reason he agreed to stay at the club was because Paris Saint Germain promised him a say in how the club is operated on a macro level.
This led to a flurry of comments from amused fans around the world, who mocked Paris Saint Germain for apparently awarding Mbappé with such status.
It was quite funny, particularly because of the caliber of players already present at the club (i.e. Lionel Messi and Neymar) who clearly didn't have that level of authority.
Now let's investigate that a little bit.
Is there any truth to "project Mbappé" being real?
So, the swirling rumors about Kylian Mbappé being in charge of sporting matters at Paris Saint Germain appear to be just that – rumors.
The club have taken a very measured approach towards their transfer dealings this summer, best exemplified through the shrewd and calculated midfield acquisitions of Vitinha and Fabian Ruiz, which arguably bolster the weakest part of their team.
If Mr. Mbappé was in charge of proceedings, do you actually think that he would have vouched for such players?
Well, your guess is as good as mine but it's incredibly doubtful that Mbappé would have shortlisted such under-the-radar type players.
Instead, you'd expect someone like Mbappé to go for the flashier names if he was indeed in charge of the club's sporting direction.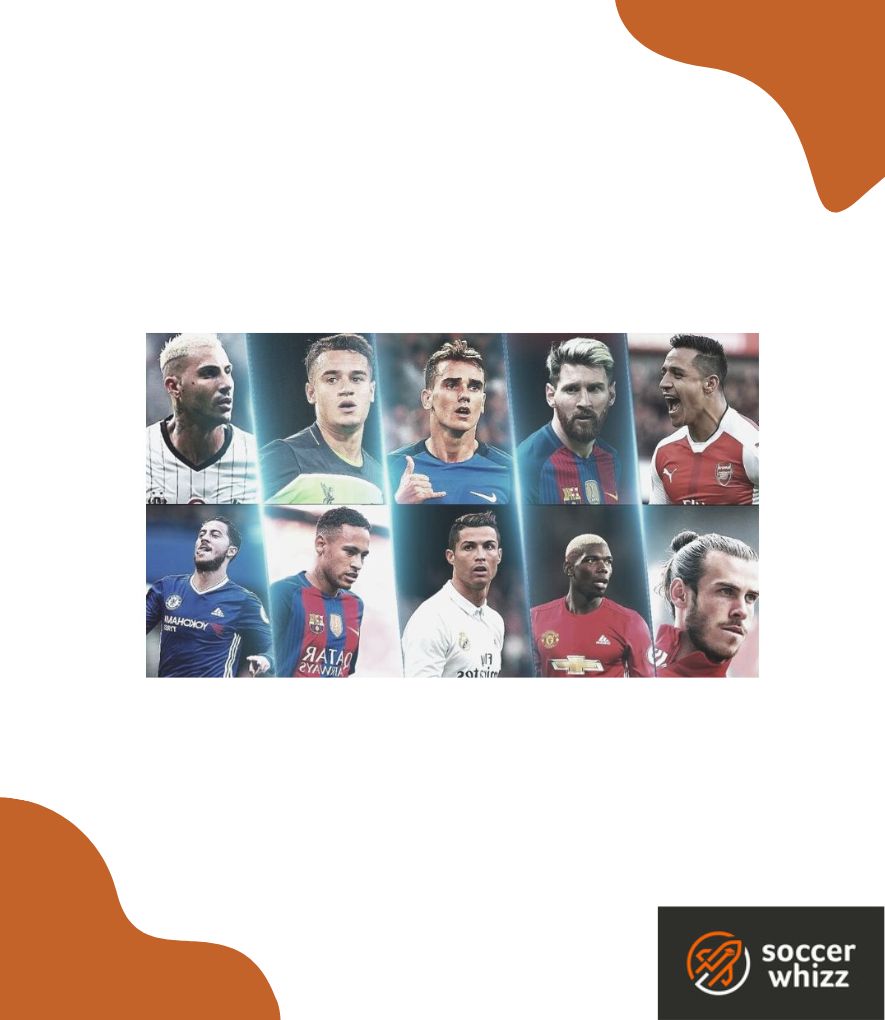 With someone like Paul Pogba being available on a free transfer this past summer, it's likely that Mbappé would have clamored for a player of his caliber to be snapped up almost immediately, especially considering the fact that the two have been international team mates for quite a while now.
More so, Paris Saint Germain's current sporting director – Luis Campos – looks to be firmly in charge of all sporting-related matters that take place at the club.
He's the one who vouched for the current manager Christophe Galtier, as they had a strong and fruitful working relationship at their former team Lille where they were able to win a league title for the first time in many years; pipping Paris Saint Germain in the process.
So, all that information probably puts the "Project Mbappé" frenzy to bed.
Closing thoughts
And that's all that there is to say on the "Project Mbappé" matter!
The Frenchman is very unlikely to have any sort of dictatorial role at Paris Saint Germain despite what many fans will allude to.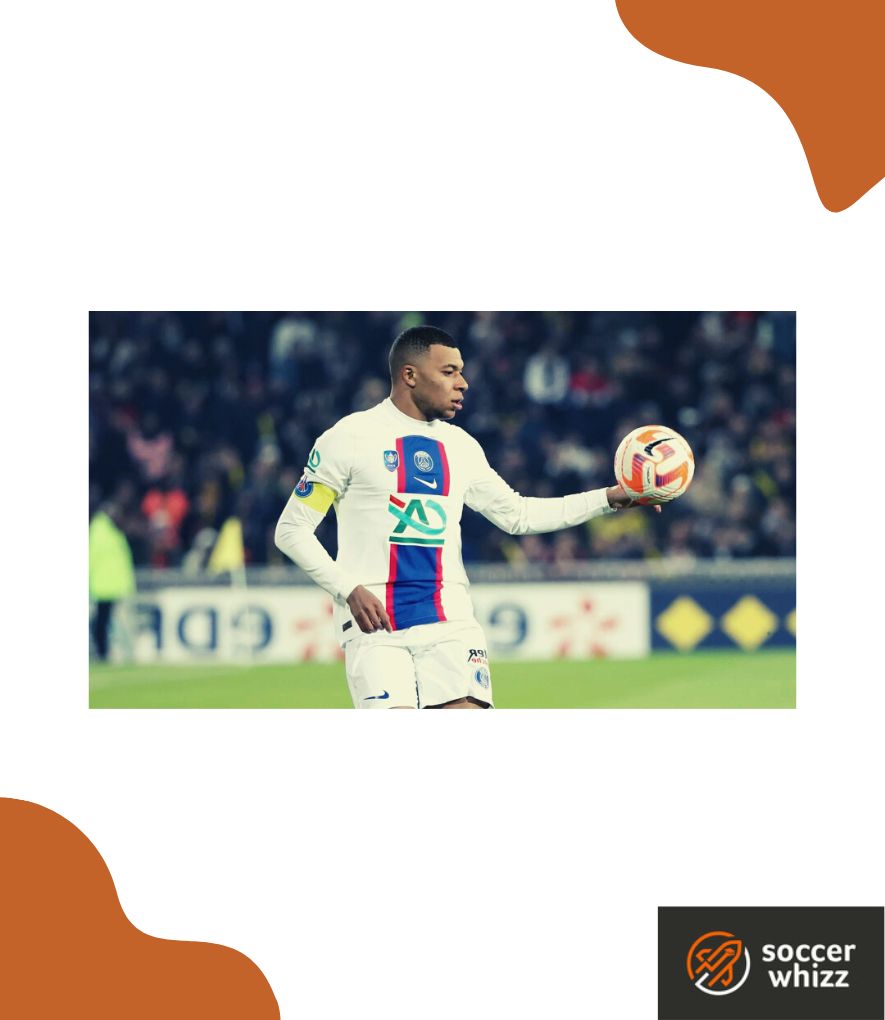 Although, there is a very small possibility that Kylian does get consulted on matters of potential new recruits, in the same way that a club would consult with its team captain on whether a new player would fit in well with the rest of the group from a social and team bonding perspective.
His influence on the makeup of the team may also increase as a result of his recent promotion to becoming Paris Saint Germain's vice captain.
If you've enjoyed reading this post, then check out more of our stories on Mbappé such as:
If you enjoy the content that I create and would like to buy me a coffee, then I'd really appreciate it!
Any money that I earn through this donation will be re-invested into more content for this website.
Additionally, by sending in a donation you'll also receive a copy of my recently released 190+ page eBook on Soccer Ball Care, as well as be subscribed to our mailing list where you'll be regularly informed on the latest developments concerning the Soccer Whizz blog.
Latest posts by Samuel Waihenya
(see all)