If you've been following soccer for a long time, then you'll know that the sport is rarely if ever short of amusing moments.
A lot of fans love the game so much because they get to escape some of the miserable realities of real life.
Teams bring a sense of togetherness because players feel like they share the success that players achieve out on the pitch.
And soccer teams winning trophies brings the passion out of supporters, who usually celebrate in the fact that the club they support was victorious and managed to beat out other competitors to the ultimate crown.
But this passion for the game also manifests itself in other ways.
One particular thing that fans like to do is make fun of opposing teams as well as the players that represent these teams.
In fact, some of the best soccer stars have suffered the embarrassment of being called funny nicknames in the past.
For instance, the blog recently spoke about why Lionel Messi is sometimes called "Pessi".
And in a similar way, this article will cover why Cristiano Ronaldo is occasionally referred to as "Penaldo"!
Let's get started with a quick summary answer…
Cristiano Ronaldo is sometimes called "Penaldo" as the term was created by his critics who believe that the Portuguese forward scores the vast majority of his goals from the penalty spot. The nickname "Penaldo" is therefore derived from the combination of two separate words "Ronaldo" and "penalty".
Read on to learn even more!
Who is "Penaldo"?
"Penaldo" is the ridiculing name given to the Portuguese forward Cristiano Ronaldo, who currently plays for the English side Manchester United.
Because Ronaldo is such a prolific goal scorer, fans of teams who have suffered at the hands of his goal scoring exploits managed to craft a name to taunt him.
The player became the all-time leading goal scorer at the European Championships with a goal from the penalty spot against Hungary, which is one of the times when the name was really branded about.
But this event wasn't the first time that Ronaldo had been called "Penaldo", as the nickname originates a little further back from his Real Madrid playing days.
Why is Cristiano Ronaldo frequently referred to as "Penaldo"?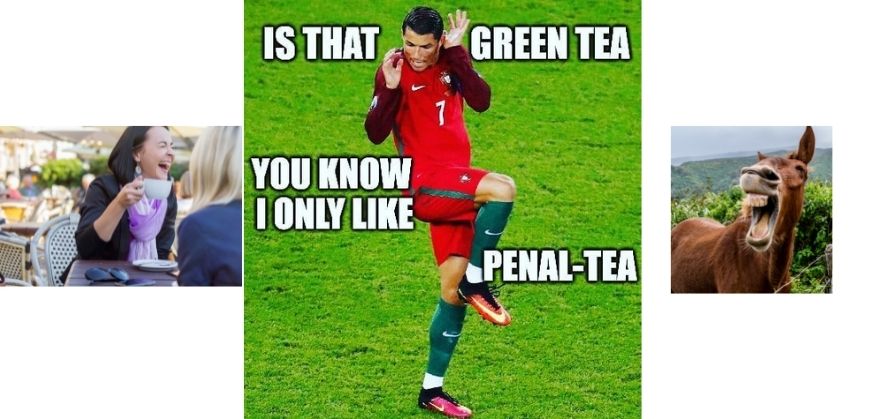 Ronaldo gets called "Penaldo" mainly by Barcelona fans, who used to criticise the player when he represented arch rivals Real Madrid back in his La Liga days.
Historic rivalry between Lionel Messi and Cristiano Ronaldo was at an all time high when both of these players used to represent Barcelona and Real Madrid respectively.
They were gunning for the top trophies and the top individual sporting awards at the time, which naturally gave birth to a fierce rivalry that transcended even the clubs themselves.
Now, the critics in those days believed that Cristiano Ronaldo's goals from the penalty spot significantly contributed to his high scoring tallies that helped him claim La Liga top scorer and Ballon d'Or awards.
Some even went as far as to say that his penalty goals "weren't real goals", particularly because they believed that it's too easy to score from the spot.
The term "Penaldo" was therefore coined to troll or mock Ronaldo for his supposed reliance on goals from the penalty spot to boost his overall goal tallies.
Is it fair that Cristiano Ronaldo is called "Penaldo"?
Ultimately, it was very unfair for Ronaldo to be called "Penaldo" because his goal scoring ability wasn't entirely based on him scoring from the penalty spot.
Ronaldo in his prime was one of the deadliest forwards in the game, as he scored all manner of goals including:
Headers;
Free kicks;
Long shots from outside the box;
Finesse shots; and
Shots with his weaker foot
However, it's easy to see why he gets the name "Penaldo" when you look beyond his goal scoring.
He's seen as a selfish player who generally doesn't allow other players to take penalties when he is on the pitch.
You may spot other players handing out penalties to teammates who have gone on a prolonged drought without scoring.
But Ronaldo rarely does so.
And when he scores a penalty you usually see him celebrating as if he scored the greatest goal known to mankind!
So that's why the "Penaldo" name sort of sticks.
Watch the video below as it also assesses whether Ronaldo deserves this funny title:
How does Cristiano Ronaldo feel about being called Penaldo?
Obviously, Ronaldo himself doesn't like the fact that he's referred to as "Penaldo".
He has actually responded in person to those criticisms in the past:
"You have to look at the statistics. How many goals have I scored for Real Madrid? And they are not all penalties. I will score as many as I can – 600, 700, as many as I can. They will all be there for people to see. And anyone who wants to can go to YouTube to see all the goals I have scored…"

Source – Bleacher Report
Sounds like a pretty valid way to silence his critics, right?
Final thoughts
Now you know exactly why Ronaldo is called Penaldo!
It's quite a funny way of criticising the Portuguese forward, but fans typically make fun of players and teams in a variety of interesting ways.
You've seen evidence of this in this very article.
If you're after another interesting soccer read, check out the following pieces:
If you enjoy the content that I create and would like to buy me a coffee, then I'd really appreciate it!
Any money that I earn through this donation will be re-invested into more content for this website.
Additionally, by sending in a donation you'll also receive a copy of my recently released 190+ page eBook on Soccer Ball Care, as well as be subscribed to our mailing list where you'll be regularly informed on the latest developments concerning the Soccer Whizz blog.
Latest posts by Samuel Waihenya
(see all)